Leeds' ear-ravaging hardcore alt-rockers Pulled Apart By Horses are just one of the axe-wielding local bands representing for their hometown at the upcoming Live at Leeds festival on May Bank Holiday weekend.
The band's third album, Blood, released last year, was their first to hit the top 40 and will make up a goodly chunk of their ferocious, high-energy live set when they play the Live at Leeds opening party, alongside Dinosaur Pile Up and Allusondrugs, at Leeds University on May 1.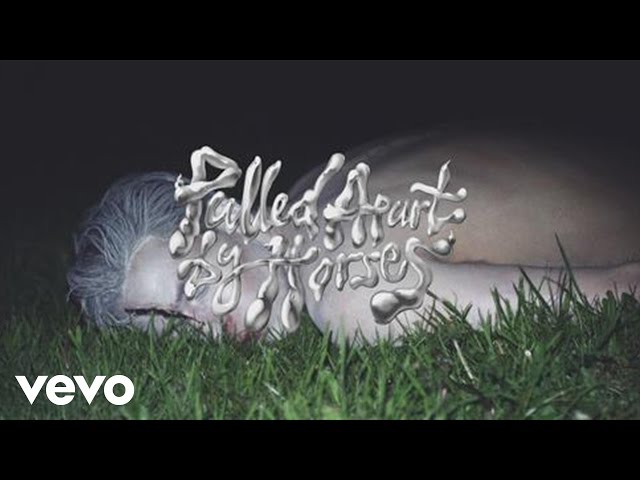 Given the sweat, blood and tears expended in their live shows, let's hope guitarist James Brown has recovered from his 1000-mile charity bike ride from Harrogate to Montpellier with sound engineer Giles Stocks. Hardcore, just like his band's blistering sound.
Ahead of their live return, here's bass player Robert John Lee with a ten-minute tour of Leeds.
My favourite Leeds phrase is…
'"Alright love." I like how big rough blokes can call each love love and it's fine. Our guitar tech Ben Shand is a big lad and he confuses lots of people on tour with that one'.
My favourite memories of Leeds are…
'Going to and playing the Leeds Festival'.
Flickr: Neil Sanchala
When I'm hungover and need to recover I…
'Well, I'm avoiding hangovers these days but my prescription, speaking from experience, would be: stay in bed as long as possible and then go for a late breakfast at Clock Café'.
If I'm trying to impress a visitor from out of town, I take them to…
'Otley Chevin. Especially if it's someone from London. It's the kind of vast, breathtaking open space you only get in Yorkshire. It's well spooky at night'.
Flickr: Tim Green
If I need some new music, I buy my records from…
'Jumbo Records, without a doubt'.
The place I go to feed the ducks and think is…
'Meanwood Park'.
My favourite place to stuff my face is…
'The Adelphi. If you're looking to set up camp and eat so many courses you can't move, that's the place to do it. It has the great atmosphere of an old city pub, with a bohemian twist'.
Flickr: Gareth Williams
The best thing about living in Leeds is…
'It has all the comfort, ease and friendliness of living in Yorkshire, but there's still loads going on right on your doorstep. Everyone's welcome. It attracts people from all over the country because of the great higher education, the music scene, everything. People tend to fall in love and stay here'.
Leeds' best beer is…
'At Whitelocks. I think it's the oldest pub in Leeds. All the decor and furnishings are a hundred years old. It's like going back in time. It's the only place in Leeds that never changes. It's not a bar or a club, it's definitely a pub and they treat the beer accordingly'.
Flickr: Adam Bruderer
If I could save only one place in Leeds from destruction, it would be…
'The hospital. All the casualties from the more general 'destruction' would need somewhere to go. That's if we've not sold off the NHS by then'.
More Live at Leeds coverage on Time Out Leeds.