It's that time of year again: Mother's Day (or Mothering Sunday for those aged 106), a special day driven by commercialism and capitalism (oh, the romance) to celebrate the mamas in your life.
As much as we mothers collectively love those handmade cards our children carefully scribble for us (and we do, we really do) – even if the last one I received had some sort of octopus growing out of my head, which, granted, truly reflects the way my brain usually feels thanks to my sleep-depriving offspring – some quality time out will be top of most mother's lists.
Here are some unusual and downright relaxing plans you should book pronto to wish the matriarch in your life a happy Mother's Day…
Hotel Chocolat's School of Chocolate

Hotel Chocolat
If only school had been like Hotel Chocolat's School of Chocolate, the world would be a happier place. If you love your mama, get her booked onto the endorphin-releasing, lip-licking Mother's Day Bean to Bar session with the masters of chocolate. Prosecco on arrival is followed by expert guidance and lots of tasting (yes!) to get you making and eating your own handmade chocolate. Dreamy.
Afternoon tea at Betty's



Settle in for a sumptuous afternoon tea at famous Swiss-styled restaurant and café Betty's – there are branches a few miles from Leeds in Ilkley, Harrogate and York. If that's too far to travel, get in a Mother's Day gift hamper and make like Betty's at home.
… And relax at Oulton Hall Club and Spa
Oulton Club and Spa

Why not opt for a mother and daughter (or son – let's be fair) spa day at Oulton Hall Club and Spa, just outside Leeds, for some serious r and r? It's set in an incredible 18th-century, grade-II listed mansion and offers candle-lit treatments, steam room and hydro-pool. There's no chance of arguing with your mum here.
Harvey Nichols
Harvey Nichols

This mama would love to spend some serious quality time in the Victoria Quarter's Harvey Nicks – solo, without the kids – to give all those gorgeous designer handbags and the MAC make-up counter some undivided attention and hopefully bring home some beauties thanks to any gift vouchers the family might have bestowed on me. Hint, hint, all you Leeds husbands.
Opera North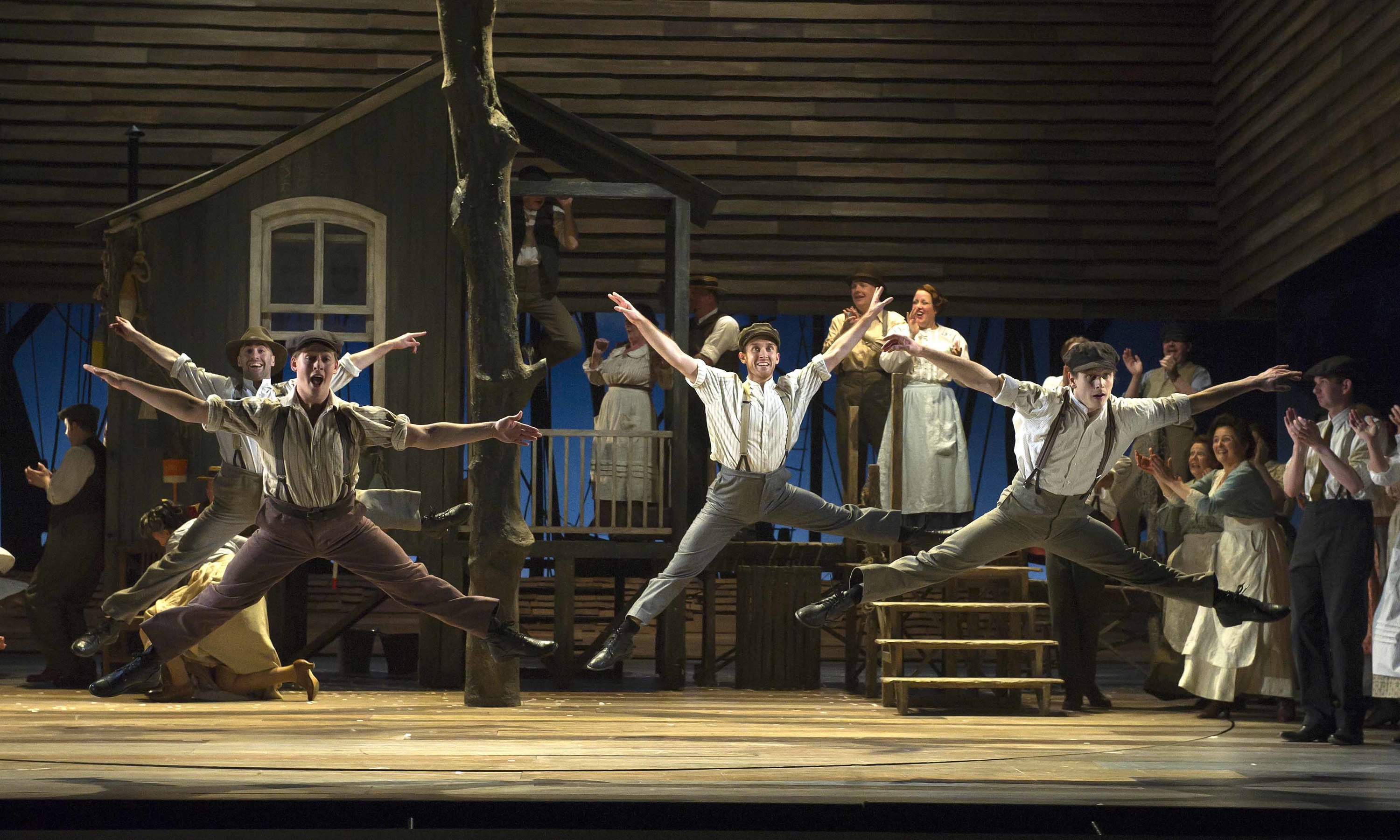 Carousel
Tickets for a night at the opera will (classically) rock your world. Opera North's productions at Leeds Grand Theatre never fail to amaze theatre goers or make them weep. Rodgers and Hammerstein's Carousel – a story of love, loss and redemption, which also defines plenty of mother-offspring relationships – returns to the stage (May 13-23) in a production featuring more mummy-pleasings songs to sing along to than you can shake a bouquet of flowers at. Get booking.
What's on your Mother's Day wishlist?