Meryl Streep and the stars of 'Suffragette' on feminism, family and fame
'I'd rather be a rebel than a slave.' So said Emmeline Pankhurst, leader of the suffragettes. We talked to the stars of the first film about those women's extraordinary bravery, 'Suffragette'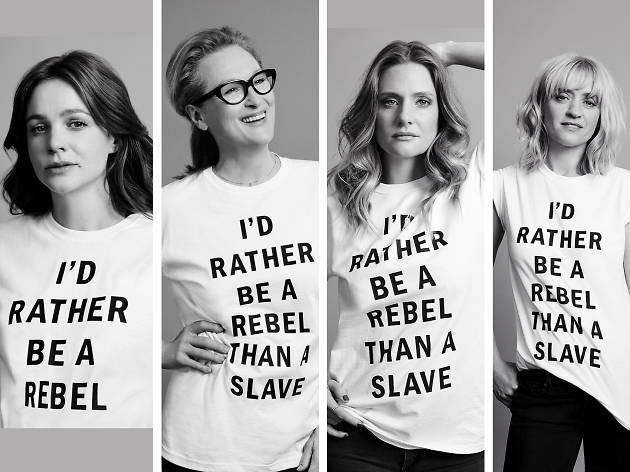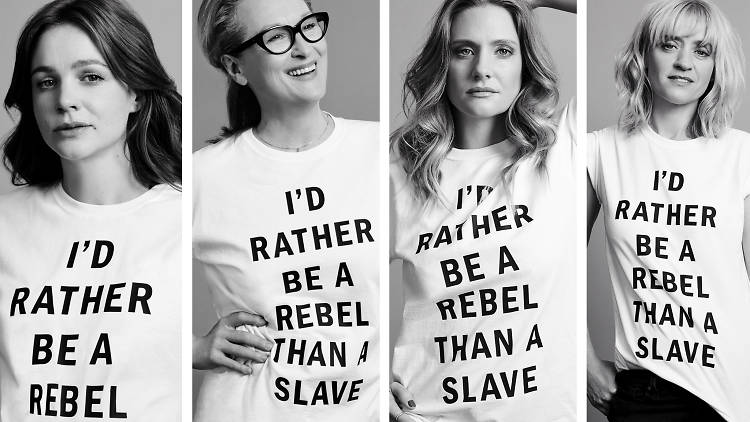 What do you think of when you think of suffragettes? Genteel ladies wearing sashes and big hats, marching arm-in-arm? A new film, 'Suffragette', out on October 12, will change that cosy impression for ever. It's a hundred years since the suffragettes fought to get women the vote, but unbelievably this is the first film about their bitter struggle. After years of being ignored by the government, humiliated and demeaned, in 1909 they got militant: smashing windows and blowing up postboxes.
'Suffragette' is an important film: tough and shocking. Written by Abi Morgan ('The Iron Lady') and directed by Sarah Gavron ('Brick Lane'), this is the story of ordinary working-class women. Carey Mulligan is Maud, a Bethnal Green laundress whose eyes are opened to the movement by her workmate Violet (Anne-Marie Duff). Romola Garai is their boss's suffragette wife. Meryl Streep appears as the formidable Emmeline Pankhurst, rallying her troops from a London balcony.
Mrs P's speech ends: 'I'd rather be a rebel than a slave'. That idea of finding your voice, keeping your nerve and fighting the impulse to be a 'good girl' is a powerful one in the film. It's perfect, then, for our photoshoot with Mulligan, Streep, Garai and Duff, four women who tell us why the fight for equality still isn't over and why the suffragettes were 'bad-ass' feminists.
Read interviews with the stars of 'Suffragette'
Read our review of 'Suffragette'