Leeds Beckett Students' Union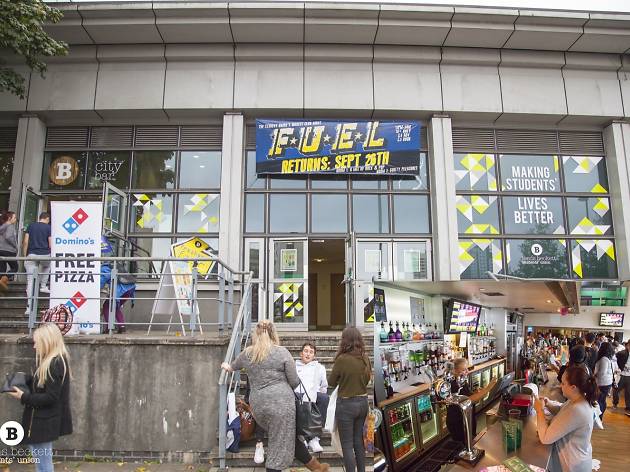 Time Out says
Lively venue that hosts vintage fashion fairs, careers events and gigs, alongside the usual debauched clubnights and freshers' parties
The recently rebranded Leeds Beckett University (formerly the Met) easily rivals the Leeds Uni's social space, boasting one of the best mid-size venues in the city, as well as a sprawling bar area to hang out between lectures, play pool and get together to chant sporting mantras.
Countless acts pass through The Stage each year, and it's a key venue during the annual Live at Leeds festival when the best up-and-coming bands can perform on the same billing as well-established performers. Grungier than Stylus and less corporate than the O2, The Stage is an unpretentious platform for hundreds of shows each year, as well as one-off events making the most of the space, such as vintage or food fairs and university job events.
Also doubling as a venue for freshers' parties and clubnights, the union plays host to the immensely popular weekly rock and metal party FUEL, where lovers of alternative music flock for cheap drinks, fire-breathing dancers and seemingly endless random themes, from zombies to Disney characters, and 'frat' nights to sci-fi dress-ups. Everyone, even 60-year-olds, get asked for ID, and you'll hear Limp Bizkit's 'Rollin'' at least four times during the night, but chances are you'll be so smashed on Jagerbombs and Fosters that you'll dance along anyway.
Details