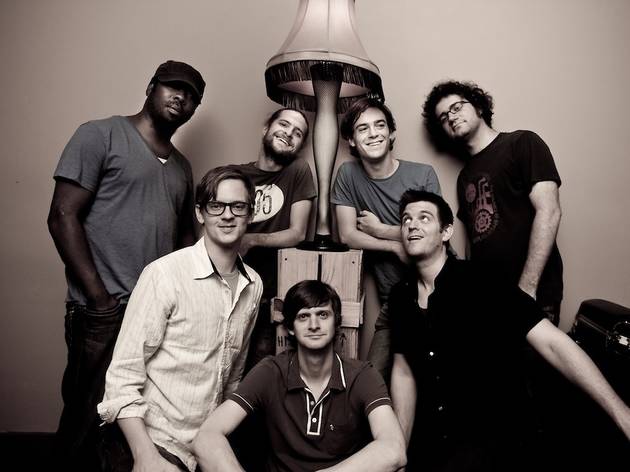 Expect 'raw funk, lyrical melodies and lush harmonies' as Snarky Puppy hit the road with new material.
With Grammy Award-winning bassist, composer and producer Michael League at the helm, Snarky Puppy is a Brooklyn-based instrumental fusion band formed in Denton, Texas over a decade ago.
Alongside the core of League, Robert "Sput" Searight, Nate Werth, Shaun Martin, Cory Henry, Justin Stanton, Bill Laurance, Bob Lanzetti, Mark Lettieri, Mike Maher and Chris Bullock, Snarky Puppy are also known for regular collaborations with various other artists, meaning that the group is now technnically am eclectic, 40-strong collective of musicians.