Heads up! We're working hard to be accurate – but these are unusual times, so please always check before heading out.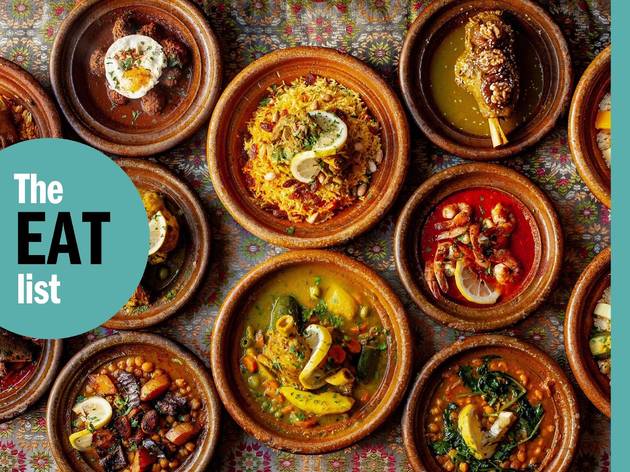 The 22 best restaurants in Liverpool you need to try
From high-end date spots to street food gems, here are the best restaurants in Liverpool to book as soon as lockdown lifts.
March 2021: Fingers crossed, it won't be long until Liverpool's restaurants can swing open their doors again. Under the current lockdown exit strategy, UK restaurants will be able to reopen from April 12 at the earliest for outdoor meals and from May 17 indoor dining will be on the cards again, subject to social-distancing rules. In anticipation of being able to eat delicious dishes without having to do the washing up afterwards we've updated our list of the best restaurants in Liverpool. From Michelin-starred heavyweights and enduring curry houses to new emerging joints and street food spots, here are the hottest tables in Liverpool we think you should be booking once lockdown lifts.
Whether you're after a high-end dining experience with views of the Merseyside skyline, or want to transport yourself to the bustling souks of Marrakech with some tantalising sharing plates, Liverpool's diverse and fast-expanding food scene can deliver. This port city's known for its artsiness and creativity, and that extends to its restaurants, which run the financial gamut from budget street food to blowout afternoon tea. Feeling peckish? If you're exhausted after a day out exploring this city's myriad brilliant things to do, here's our ultimate guide to the best restaurants in Liverpool right now.
Eaten somewhere on this list and loved it? Share it with the hashtag #TimeOutEatList. You can find out more about how Time Out makes recommendations and reviews restaurants here.
Best restaurants in Liverpool
What is it? Food, marvellous food in a historic Victorian building.
Why go? The Art School Restaurant is housed in what used to be a 'home for destitute children' in Victorian times. But you're more likely to be chomping on a cheeseboard than writing on a chalkboard if you find yourself here today. Super-close to both the Liverpool Philharmonic and the Everyman theatre, the Art School Restaurant is all about exquisite, beautifully prepared British cooking. We liked the twice-baked cheese soufflé with baby leaf spinach, Ormskirk leek and Wirral watercress, and the sumptuous roast breast of Scottish grouse with thyme-scented honey.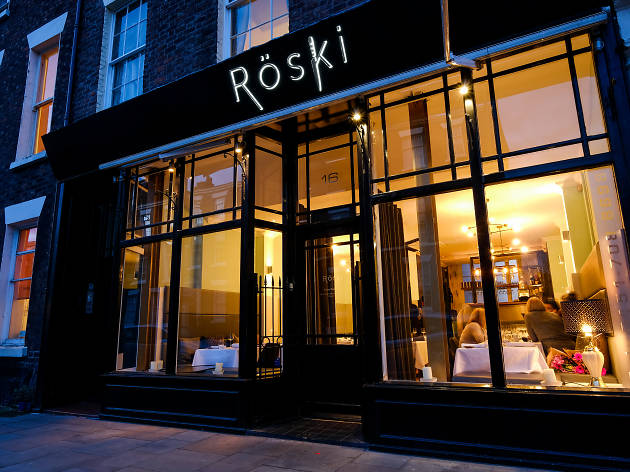 Photograph: Röski
What is it? British produce transformed into photo-worthy dishes by a MasterChef winner.
Why go? Röski is the one for diners who'd like to sample the 'next big thing' in the food world. It's headed by Anton Piotrowski, a former winner of MasterChef: The Professionals, and the menu makes inventive use of homegrown British ingredients. Everything's immaculately presented – so bring your camera.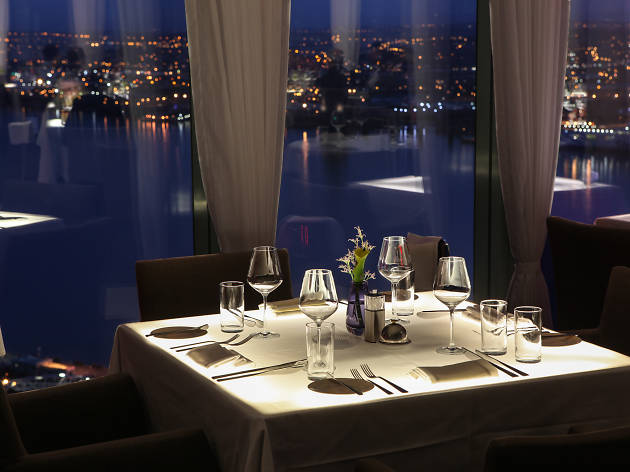 What is it? Get a head for heights and enjoy dinner with a view at Liverpool's sky-high restaurant.
Why go? This should be your go-to if you're looking to impress a date. Only problem is, you're likely to get distracted by the views. Panoramic 34's killer location on the 34th floor of the West Tower is the perfect match for its impeccable menu.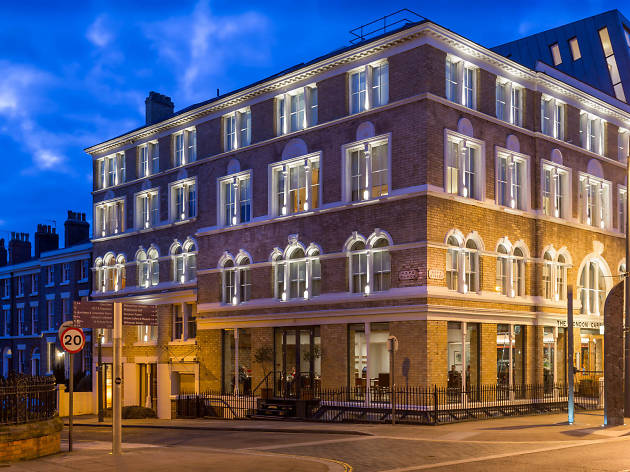 What is it? Popular Liverpool restaurant ideal for a graduation meal or afternoon tea.
Why go? The London Carriage Works is a name that regularly comes up if you ask locals what their favourite restaurant is. With a focus on produce from across the North-West, their menu is European fine dining done with simplicity and flair.
Time Out tip: If your tooth is sweeter than that, book in for afternoon tea and start dolloping on the clotted cream.
What is it? Beautifully crafted small plates (and some of the best veggie food in Liverpool).
Why go? Maray was born when a group of friends decided to bring the atmosphere of Paris's the Marais to Liverpool. Serving small plates inspired by Middle Eastern flavours, this trendy and intimate restaurant takes plant-based cooking to a whole new level. Maray also offers a tantalising selection of meat and fish dishes.
What is it? A true taste of Italy – in one of the city's homiest restaurants.
Why go? If you want more than just brilliant pizza and pasta – like a restaurant that oozes character and charm, too – then hotfoot it to the Italian Club. With its high ceilings and walls adorned with vintage maps, this much-loved Bold Street institution feels at once understated and lived-in. It also offers some of the best Italian food in the North-West.
Time Out tip: Check out their vegan menu and gluten-free options to ensure no one misses out on a great meal.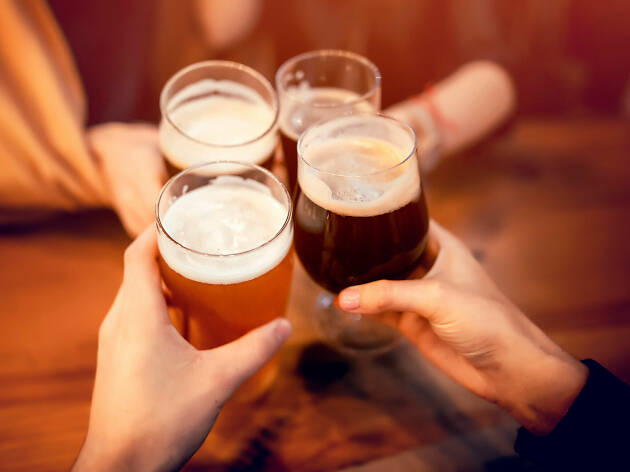 Photograph: Shutterstock
What is it? A bistro and bar that couldn't be better located for a pre-theatre snack.
Why go? Before opening The Pen Factory, Paddy Byrne and Tom Gill ran the bistro at the Everyman theatre. They've now shifted just next door with this new endeavour, meaning they should still be your go-to pre-theatre option. The menu leans towards sharing plates, and if a bottle of wine will make you a snoring liability during the play, try one of their many craft beers or ales instead.
What is it? An eclectic multi-purpose arts space (that happens to do a dazzling Sunday roast).
Why go? One of the city's buzziest nightlife spots, Camp and Furnace is spread across several repurposed warehouses in the up-and-coming Baltic Triangle district. Its weekday menu includes the likes of homemade falafel, hearty burgers and their best-selling halloumi fries.
Time Out tip: The wildly popular Camp and Furnace Roast is available every Sunday, featuring a mouth-watering spread of organic meat, golden roast potatoes and the Yorkshire puddings of your dreams.
What is it? Moreish Moroccan cuisine in a bazaar-style setting.
Why go? You're always sure of a warm welcome at the Kasbah Café Bazaar. The staff always treat you as though you're a guest at their own family table back in Morocco – and if this is how their family eat, it's a family we want to be a part of. The food is wholesome and bursting with flavour (think falafel, tabbouleh, hummus and shakshuka), and is sure to warm you to the core if you visit on one of Liverpool's – sadly frequent – colder days.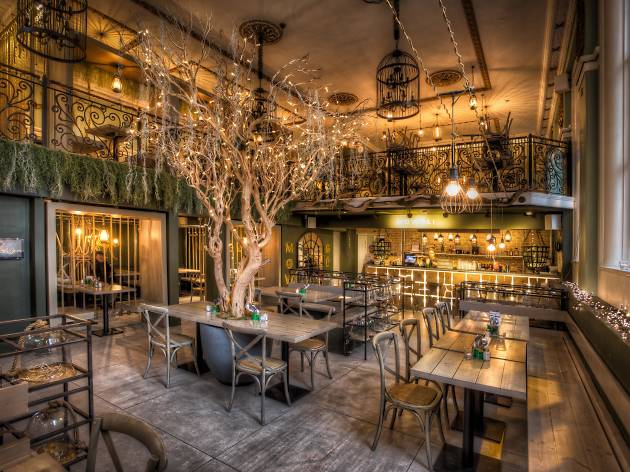 What is it? Bright and bold Indian street food that'll zap you full of energy.
Why go? Mowgli was set up to challenge the idea that British 'Indian food' is limited to the high-calorie naans and chicken tikka masala you'll find on hundreds of high streets. This is Indian food done the traditional way, and it's exactly the type of healthy and aromatic grub that could put a big smile on your face. A great option for veggies and vegans.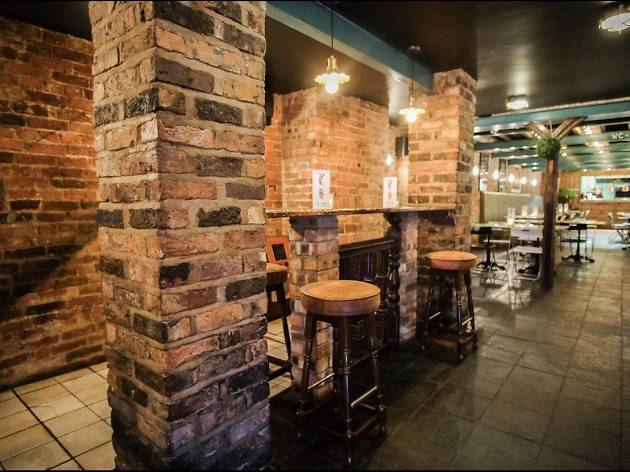 What is it? Veggie junk food for when you want to pig out (sans actual pig).
Why go? The problem with veggie food is that it can all be a bit virtuous. And even the staunchest avoider of animal products knows there are times when you need some indulgence. So Down the Hatch does veggie junk with a vengeance – you're heading for a very happy seitan, tofu and halloumi food coma here.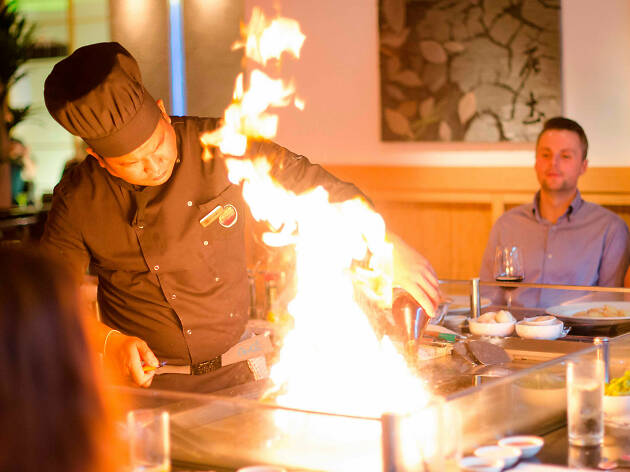 What is it? Japanese restaurant where you can watch your (very delish) dinner being cooked right in front of you.
Why go? Sapporo Teppanyaki have three restaurants in England, but their first was in Liverpool. The kitchen cooks a sizzling mix of traditional Japanese recipes (with a handful of western additions). Tuck into a steaming pile of yakisoba noodles or go lighter with sushi. Sake or Japanese whiskey is, naturally, a must.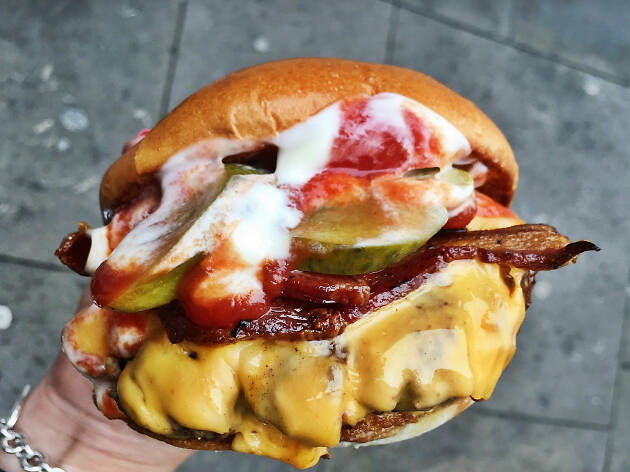 What is it? All-American burgers.
Why go? These tasty, tasty burgers might well make you temporarily lose all memory of table manners as you try, desperately, to cram them into your mouth. It might not be a first-date venue (unless you look your best with bacon ketchup on your chin) but this is, quite simply, burger brilliance.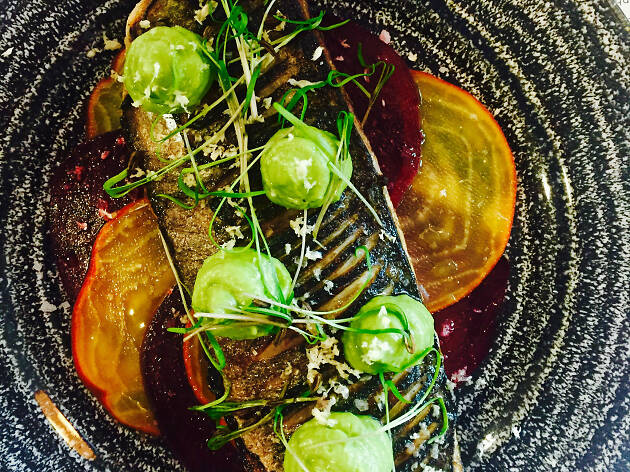 What is it? For a chilled-out, chatter-filled dinner, the Salt House has the tapas to keep you going all night.
Why go? Love tapas but bored of patatas bravas? Liverpool's Salt House gives you the option (actually, loads of options) of ordering tapas done a little bit differently. Spanish flavours still rule, but the chefs don't limit themselves to Iberia entirely. Instead, you get a thoroughly modern mash-up of international influences and ideas.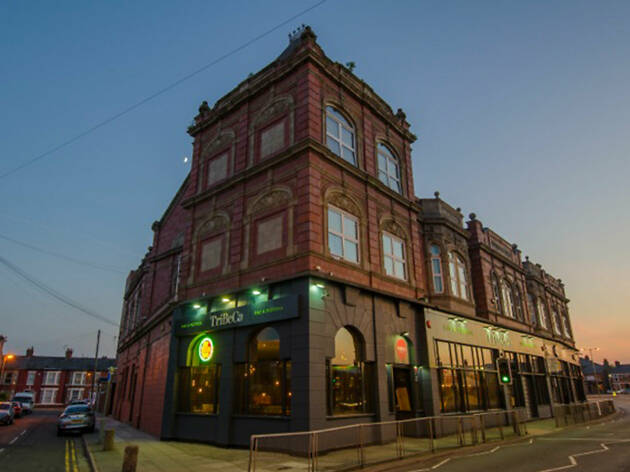 What is it? A New York-style pizzeria for when you need melted cheese and you need it now.
Why go? Nothing says a trip to the Big Apple like a big slice of… oh hang on, you're in Liverpool. Never mind, if you head to TriBeCa for pizza you can easily pretend your stateside and get your fix of garlic bread, olives, calzone and all the other good stuff (including a fair few veggie options).
What is it? A gorgeous, Italian-inspired restaurant in the Georgian Quarter.
Why go? Liverpool's Georgian Quarter must be one of the prettiest parts of the city, and the Quarter fits right in with its chic décor and laid-back atmosphere. Its menu offers the likes of fresh stonebaked pizzas, mezze-style grazing dishes and sharing boards that are so good you won't actually want to share. Try to save room for dessert – their ice cream sundaes (including vegan options) are gloriously extravagant.
Price: Mid-range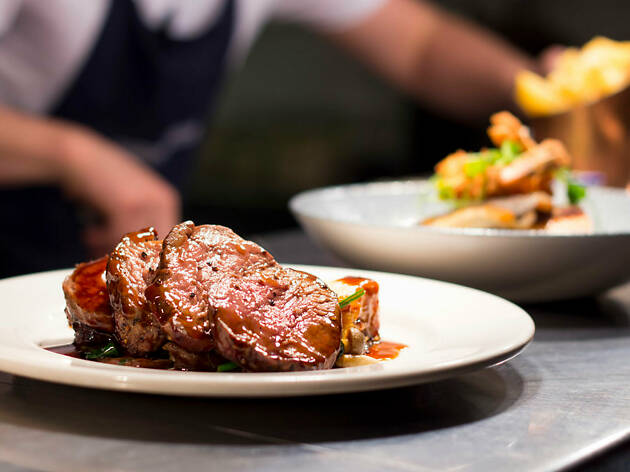 17. Hanover Street Social Brasserie and Bar
What is it? Quality European food in an unpretentious setting.
Why go? It's all in the name at the Hanover Street Social Brasserie and Bar. When you want to catch up with a group of friends – and share some fancy food – book a table here. You've got the option of a three-course menu and wine, or a quick lunch, but whichever route you go down you won't feel inhibited by a stuffy atmosphere.
Price: Mid-range/high-end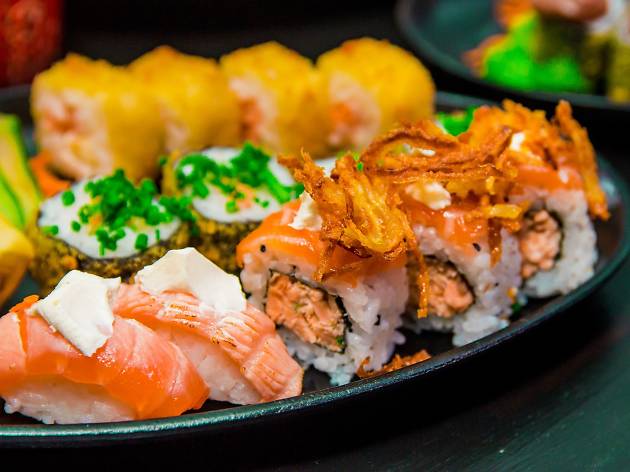 Photograph: luanpeterson / Pixabay
What is it? Intimate Japanese restaurant you need to book for.
Why go? Etsu's not the biggest of restaurants, which is partly what makes it a brilliant place for the type of meal where you actually want to be able to hear your dining partner. Book in advance and secure a table to enjoy health-giving Japanese delights including sushi. Wash it down with Sochu.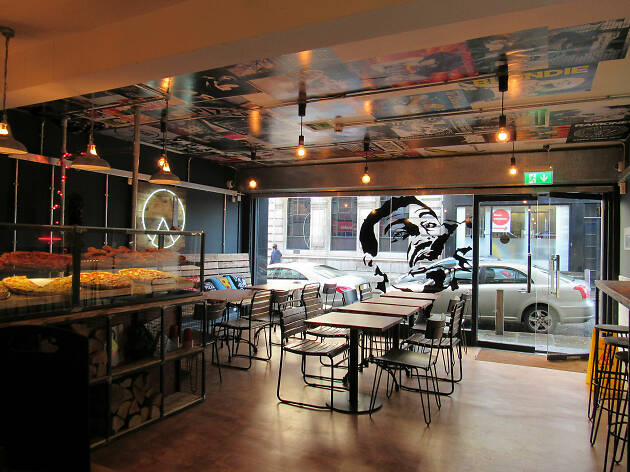 What is it? American-style pizza that hits the spot after a long, boozy afternoon with mates.
Why go? You popped out after work to get 'just one drink' with a friend, but somehow that turned into two and two turned into three and three… well, somehow you ended up really hungry and there's zero chance you're cooking something healthy at home. So you go to American Pizza Slice and guzzle the biggest, cheesiest slices of pizza you can pick up. Satisfied? Yes.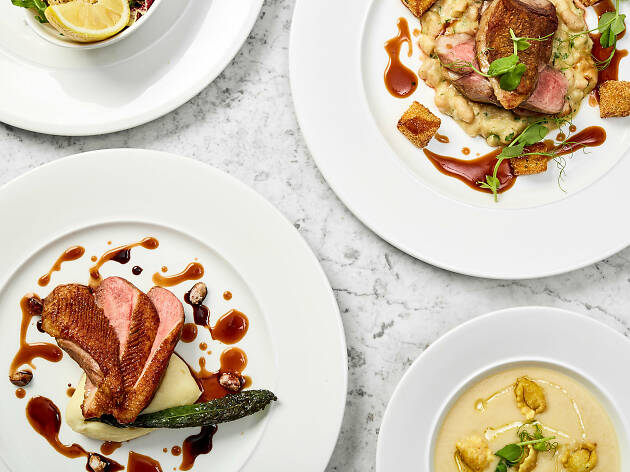 What is it? Classy Italian restaurant just around the corner from the Tate Liverpool.
Why go? Liverpool is a city made for getting a good ol' culture fix, especially if you're never happier than wandering around an art gallery. But all that self-improvement can be hungry work, making Gusto, which overlooks the Tate, a handy option for quality dining after a gallery visit. There's affordable set-price lunch and dinner menus, and they accept bookings for large tables.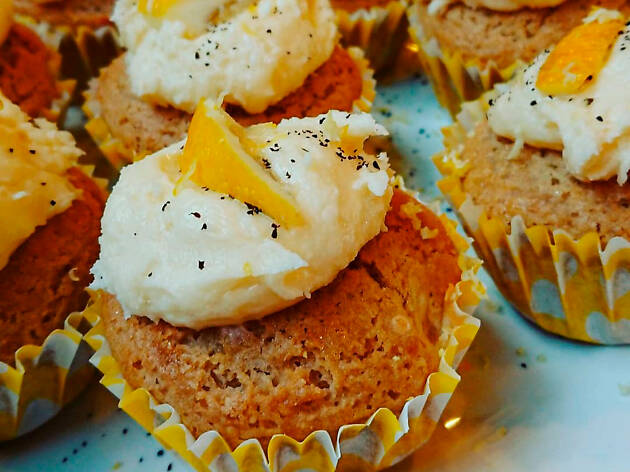 What is it? Enter through the bright purple arch on Newington and you'll find this lively, lovely vegan café.
Why go? Split over two levels in an old Victorian warehouse, this inviting vegan joint boasts a colourful menu of pasta, pitta sandwiches, fry-ups and stir-fries to suit all plant-lovers out there. The vast, open-plan café also doubles as a gallery.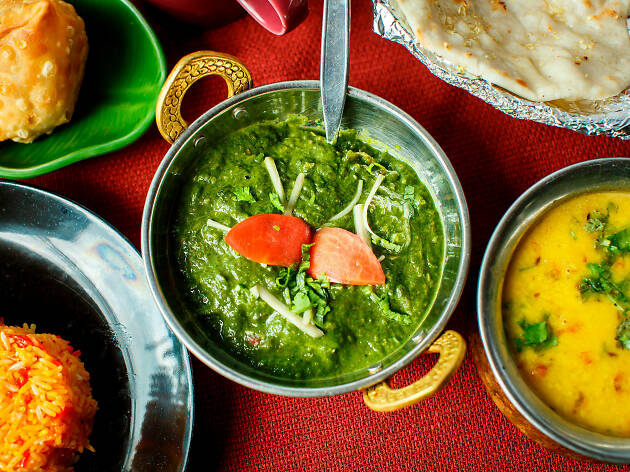 Photograph: Shutterstock
What is it? A family-friendly restaurant serving Indian and Nepalese food.
Why go? More than your bog-standard British Indian restaurant, Saffron really put the spice in spicy (and not-so spicy). Like true curries from the subcontinent, the baltis, bhunas and chef specials come packed with flavour. There's a lot of seafood and vegetarian options, which should please every member of the family.
Time Out tip: If you can't decide what to order, try the tandoori khajana – a selection of chicken, lamb and king prawns served in a sizzling sauce with naan.
Discover Time Out Market: the best of the city under one roof
Fancy an afternoon pick-me-up?
If the best things supposedly come in small packages, then our favourite treat meal – the hallowed afternoon tea – is doing nothing to disprove the theory. A decadent delight of finger sandwiches and tiny cakes, the only thing that should be bigger than your palm here is the lashings of prosecco served up on the side.