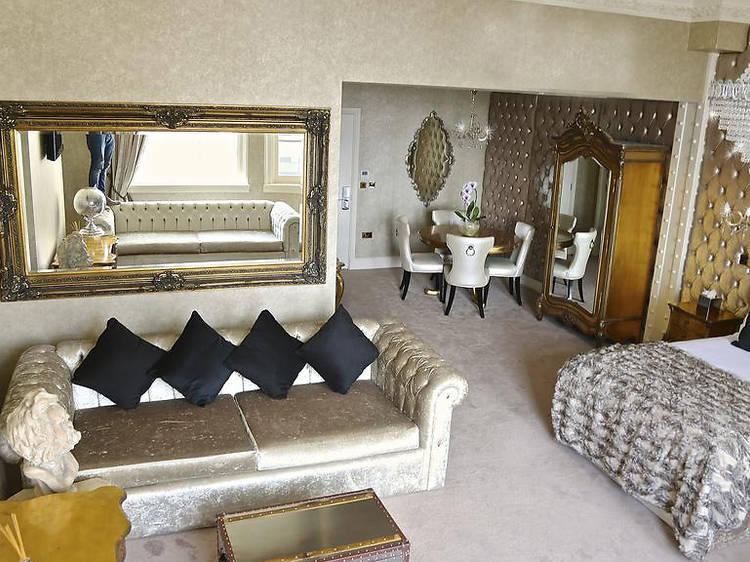 Did you know that Liverpool's got a link to the infamous Titanic? Yeah, turns out that although the ill-fated liner never docked here, the company who owned it, White Star Lines, was headquartered on the same street as this very hotel: James Street. There's a (less tragic) nautical theme pervading at this 64-room luxury hotel as a result – and much like the blockbuster of the same name, it's a tad cheesy but loads of fun. Down in the basement, you'll find a spa, while the roof (call it a deck if you like) plays host to Carpathia Champagne bar. On land, attractions nearby include the Museum of Liverpool, Tate Liverpool and The Beatles Story. You'll find you're right by Albert Dock and a small walk from plenty of Liverpool's other landmarks.
Mood? Historic charm.
Location perks? Walking distance from the Albert Dock – and all its history.
Budget range? Super affordable.