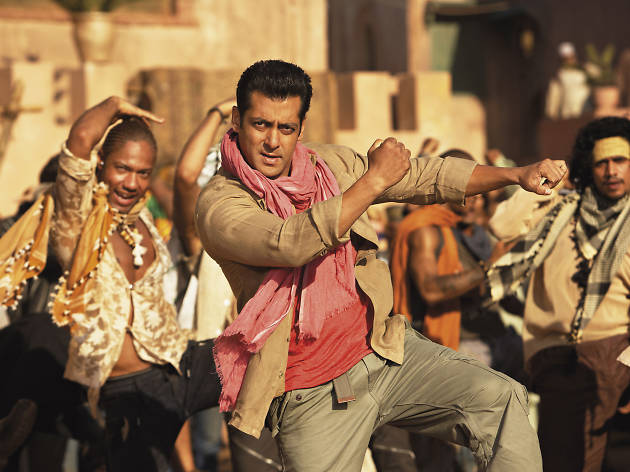 A beginner's guide to Bollywood and Hindi movies
Don't know where to begin with Bollywood, or where to see the latest Hindi movies? Find out right here…
Don't know your Bollywood from your Hollywood? We've put together a handy guide to help you out. What exactly is Bollywood? Why is it wrong to think that 'Bollywood' simply means 'Indian cinema'? Who are the biggest Bollywood actors, actresses and directors? And where can you actually watch Bollywood movies in London and elsewhere in the UK? Here, you'll find answers to all those questions and much more.
RECOMMENDED: The 100 best Bollywood movies
A beginner's guide to Bollywood
Bollywood is the popular name for the mainstream Hindi film industry based in Mumbai/Bombay, which each year produces around 800 films and sells 4 billion tickets. Historically Bollywood's appeal has been based around family-friendly entertainment, with songs, elaborate dance sequences and heroic action scenes sprinkled across 180 minutes of escapist, tear-jerking melodrama.
Many involved in the industry, including Amitabh 'The Big B' Bachchan and Irrfan Khan ('Slumdog Millionaire', 'Life of Pi'), feel the nickname 'Bollywood' has hindered the way Indian cinema is perceived internationally – as lowbrow and lacking credibility – and reflects an inferiority complex to Hollywood.
Where can I see Bollywood movies in London?
The Cineworld chain has long cultivated the 'brown pound' and shows Bollywood films in most of its London cinemas, with more screenings in areas with large Asian populations (including Feltham, Wandsworth, Wembley and Ilford). Vue and Odeon are in on the action too, reflecting the fact that Britain is Bollywood's biggest market outside India.
Films tend to have very short UK runs – a few weeks max – so get in there quick. Also keep an eye out for festivals such as the London Asian Film Festival (March 19-29 2015), and the London Indian Film Festival (July 16-23 2015).
What if I don't live in London?
Most cities with a significant South Asian population – in other words, most cities in Britain – will have cinema screenings. These cities include Birmingham, Coventry, Manchester, Leeds, Bradford, Glasgow and Cardiff. Online, there isn't one central hub for streaming, although one of the biggest studios, Eros, has an excellent website, Erosnow, with lots of free films. Alternatively, go to iTunes, and Amazon can be useful as Bollywood films are available on DVD within a couple of months of their theatrical release.
Which recent films have been Bollywood hits?
Unexpected recent hits include 'Kahaani' (2012), a crime thriller with a pregnant woman (and no male hero) as the central character, and 'English Vinglish' (2012), an Indian 'Shirley Valentine' that sees a middle-aged mum rediscover herself through learning English.
The actor Aamir Khan has nailed quirky storylines with a conscience – in late 2014's 'PK' he plays an alien landing in India to look at religious tension. And sports movies have become a thing too, with 'Bhaag Milkha Bhaag' (athletics), 'Chak De! India' (hockey) and 'Mary Kom' (a biopic of the pint-sized boxer who won bronze at London 2012) all faring well.
Shah Rukh Khan's 'Chennai Express' (2013) was a huge hit, while Salman Khan's lowest common denominator comedy cop caper 'Dabangg' (2010) did a roaring trade and has spawned a franchise. Salman's films, including 'Bodyguard' (2011) and 'Ek Tha Tiger' (2012), tend to be critically panned yet consistently break box-office records.
How is Bollywood changing?
Sixty-five percent of India's 1.3 billion population is under 25 and much of it has grown up with satellite TV (non-existent before 1991), and so with Rachel and Ross, Tony Soprano and Homer Simpson. As a result, the song-and-dance film is on the wane and films reflecting urban middle-class anxieties are on the up. The rise of the multiplex is key too, as offbeat films can play to audiences of 100 or 200, whereas previously films needed to fill 1000-capacity single-screen venues.
Despite older generations moaning about the decline of the family film, the era of the blockbuster, 'four quadrant' film – appealing to young, old, male and female – isn't over. Instead, studios spread risk and invest less in blockbusters and more in small-budget films with an indie sensibility that don't rely on expensive star talent.
Who are the biggest stars?
The three Khans, Shah Rukh, Salman and Aamir, rule the box office and have neatly divvied up the market: Salman does bone-headed, comedy-action films, Shah Rukh is the 49-year-old boy next-door with puppy dog eyes who emotionally connects with audiences, while Aamir does funny, wholesome films.
Amitabh 'The Big B' Bachchan is in his fortieth year of silver screen mega-stardom, while the dashing Ranbir Kapoor is the superstar in waiting. Face-of-L'Oreal Aishwarya Rai Bachchan's star has dimmed; London-raised Katrina Kaif is box-office gold despite her dodgy Hindi accent; and Priyanka Chopra likes a challenge and taking on meaty roles ('Barfi!', 'Mary Kom'). Deepika Padukone is the leader of generation next, with Alia Bhatt close behind.
Who are the biggest directors and producers?
Yash Chopra, who passed away in 2012, had an unbelievable career and directed 'Deewaar' (1975), 'Kabhie Kabhie' (1976), 'Kaala Pathaar' (1979), 'Silsila' (1981), 'Dil To Pagal Hai' (1997) and 'Veer Zara' (2004), all of which appear in Time Out's 100 best Bollywood movies list.
Camp-as-Christmas Karan Johar made Shah Rukh Khan a superstar by directing him in 'Kuch Kuch Hota Hai' (1998) and 'Kabhi Khushi Kabie Gham...' (2001), and produced hits 'Kal Ho Naa Ho' (2003) and 'Yeh Jawaani Hai Deewani' (2013).
Rajkumar Hirani ('Munna Bhai MBBS', 'Lage Raho Munnabhai', '3 Idiots' and 'PK') specialises in satirical blockbusters, while Anurag Kashyap ('Gangs of Wasseypur', 'Dev D', 'Black Friday') is the bad-boy director who counts Danny Boyle as a fan.
Which other films are popular in India?
The Tamil film industry is huge and produces more films than Bollywood and the voluminously coiffured and sunglasses wearing Rajnikanth, who was a bus conductor before being spotted, is a cinema superstar to rival the Big B. The Telugu, Bengali, Marathi (Bombay's regional language) and Keralan film industries are vibrant and where you'll find edgy and inventive filmmaking – indeed Bollywood not only remakes successful regional films, but hoovers up its talent.
Is there an Indian indie and arthouse scene?
Hell yes, and this is one of the most exciting spaces in contemporary Indian cinema. For example, 2010's 'Peepli Live' is a delicious satire on par with 'Four Lions'; 'LSD: Love Sex Aur Dhoka' (also 2010) is a funny and grisly DIY film on voyeurism; 2007's 'Black Friday' is a dark exploration of 1993's Bombay bombing which was banned for two years; 'Delhi Belly' (2011) is a crime-caper romp akin to 'Lock, Stock and Two Smoking Barrels'; and 'The Lunchbox' (2013) is a restrained romance about lost souls connecting in Mumbai via hand-delivered lunchboxes. These are the tip of the iceberg, and luckily for Londoners, the London Indian Film Festival (July 16-23 2015) is renowned for supporting the blossoming Indian indie scene.
More from the world of Bollywood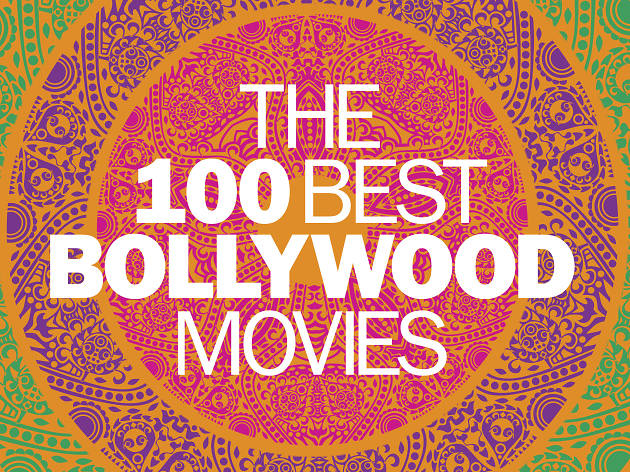 What does Bollywood mean to you? India, music, romance, song, drama, dance, comedy, action? All of the above? Here, we celebrate the popular, mainstream face of Hindi movies – the big films that have been entertaining audiences in India and across the globe for more than six decades.