The best romantic movies on Netflix UK
In the mood for love? Fire up Netflix and watch one of these romantic films
No one needs an excuse to settle down for the night with a a romantic movie. You could just be in the right mood for a weepy love story, or maybe you're after the perfect film for date night. The genre is plentiful: from hilarious romcoms to iconic teen love stories, there's bound to be something that takes your fancy. To help you make your pick, we've narrowed things down a bit. Whether you're after tearjerkers like 'The Notebook' or kinky romps like '50 Shades of Grey', here are our pick of the best romantic movies on Netflix UK streaming right now.

RECOMMENDED: the best films streaming on Netflix UK now
The most romantic movies on Netflix UK
There's something so earnest about the way this star-crossed teen romance hits its clichéd marks that the film itself takes on the unassailable, idealistic purity of first love. He's a common country boy, she's a beautiful heiress, and you can guess the rest. The casting is magic too: here's where the world's love affair with Ryan Gosling started, before he got way too cool for this sort of thing.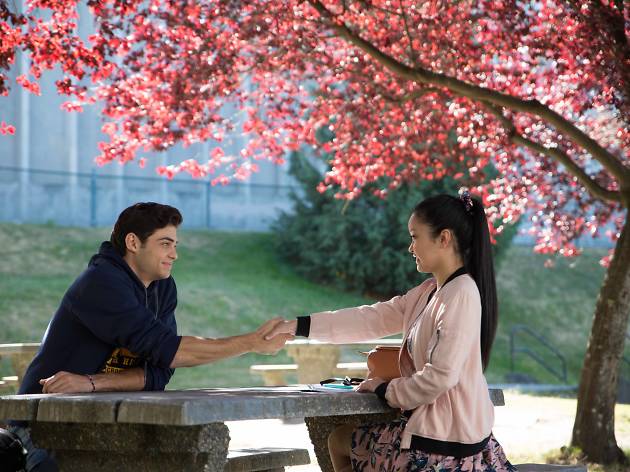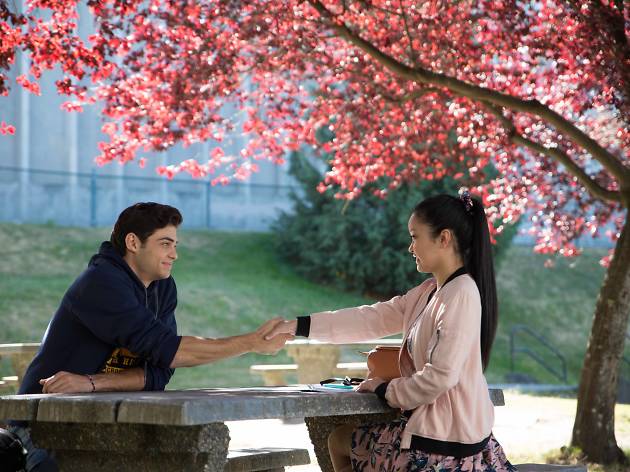 Photograph: Masha Weisberg/Netflix
2. To All the Boys I've Loved Before (2018)
To deal with her intense crushes, Lara Jean (Lana Condor) writes secret love letters to the boys she lusts after, which no one is ever meant to see. Of course these letters end up being sent out and Lara Jean must deal with her feelings, and the implications of the letters, head on.
Portobello Road bookshop owner William Thacker (Hugh Grant) and Hollywood superstar Anna Scott (Julia Roberts) have a meet-cute involving some spilled juice and find the stars aligning and unaligning in all sorts of unexpected ways. Bumbling Brit and buttoned-up celeb finding common ground is a Hallo! magazine fairy tale and, sure, this Richard Curtis-penned romance is glossy in the extreme, but Grant and Roberts are delightful together and the non-stop zingers make it a joy to ride along on their London love story.
A New Year's Eve taxi encounter between Spanish arts council worker Elena (Laia Costa from 'Victoria') and PhD student Jake (Josh O'Connor) spills into a one-night stand fuelled by booze and Elvis Costello LPs. Soon they're dating, then living together, then trying for a family... then it starts to go wrong. Here's a romance etched with drawn faces and peppered with testy encounters, but that only makes it the more relatable and involving.
Indundated with prospective partners? Hinge melting down? Take a leaf out of Nola Darling's (Tracy Camilla Johns) book as she figures out which – if any – of the three men in her life to settle down with. Spike Lee's lo-fi, black and white charmer is an indie classic and a still-modern-feeling romance about monogamy, polyamorousness and everything in between.
This comfy period romance should be a firm favourite with fans of 'The Dig' and films in which Tom Courtenay makes a fairly niche-looking pie out of a root vegetable (a small subgenre, admittedly). Lily James stars as novelist who goes on a journey of discovery to the Channel Islands that involves some long-buried wartime secrets and at least one dashing farmer (Michiel Huisman). A gentle watch with a unquenchable romantic spirit.
Sparkly-skinned vampires and unbridled teenage passion might not be everyone's cup of tea, but this fantasy franchise has one hell of a fanbase. The first movie in the series is the best, as Kristen Stewart's Bella and Robert Pattinson's Edward shoot sexually frustrated glances at each other during biology class.
Before a best actress Oscar nomination for 'The Theory of Everything' and before landing the plum role as a rebel leader in the 'Star Wars' spin-off 'Rogue One' there was Brit comedy 'Chalet Girl'. Felicity Jones stars as a working-class Londoner working in the French Alps to help her bereaved father pay the bills when she finds herself falling for a wealthy – and taken – client.
Backdropped by the real-life discovery of an Anglo-Saxon ship beneath the Sussex countryside, there are a few love stories weaved into this atmospheric slice of Englishness: a platonic one between Ralph Fiennes's amateur archaeologist and Carey Mulligan's waning landowner; a romantic one between Lily James's young excavator and Johnny Flynn's wannabe pilot; and a bigger one between England and its past. Between them, they give 'The Dig' a lingering emotional payload.
It was the must-read memoir of 2007. Julia Roberts brings the travelogue to the big screen as author Elizabeth Gilbert, who, after running away from an unhappy marriage in America, flew to Italy, India and finally Indonesia in search of an inner peace (and a book deal).
Director Damien Chazelle takes you back to the Hollywood of yesteryear with an all-singing, all-dancing modern movie musical about the ups and downs of life in Los Angeles. Ryan Gosling is Seb, a brooding pianist and jazz purist who dreams of running a nightclub, while Emma Stone plays Mia, a sunny studio-lot barista and aspiring actor who dreams of putting on her own plays. The film follows their relationship and the growing conflict between their personal passions and romantic hopes.
Not only is 'Clueless' a sharp, whip-smart coming-of-age comedy that pokes fun at the teen romcom and the ridiculous lives of super-rich young people, but it's also a surprisingly good romance, too. It's loosely based on Jane Austen's 'Emma', with added '90s slang, and you can't help but root for Alicia Silverstone's Cher Horowitz and Paul Rudd's Josh Lucas, even if the semantics of their familial relationship might lead to some raised eyebrows.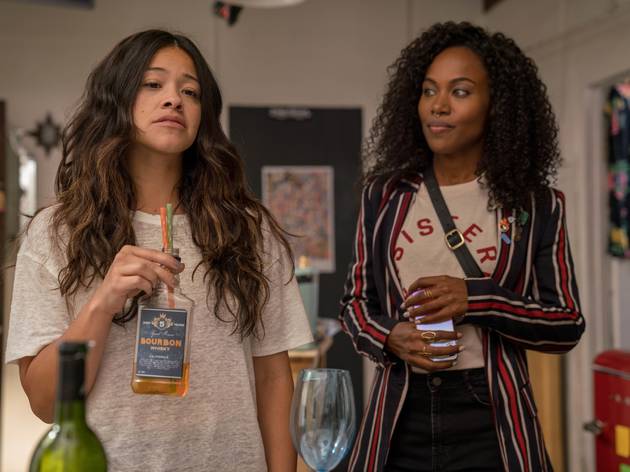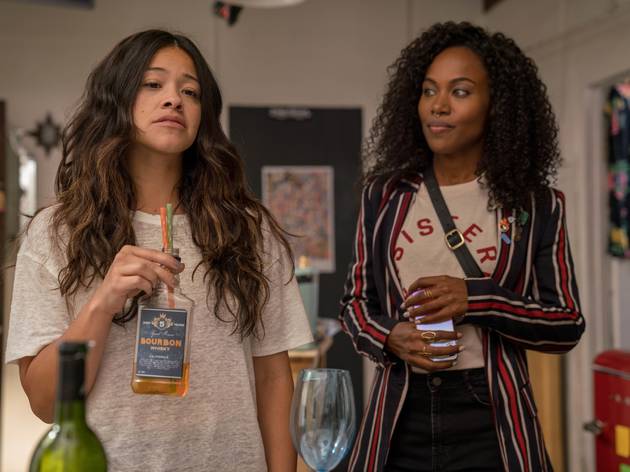 Photograph: Sarah Shatz/Netflix
Some of life's great romances are the ones you share with your mates. That's the premise behind 'Someone Great', a Netflix Original movie that follows Jenny Young (Gina Rodriguez), a music journalist on the verge of moving across the country for her dream job who has also just been dumped by her boyfriend (Lakeith Stanfield). In a bid to bring Jenny out of a funk, her best friends Erin (DeWanda Wise) and Blair (Brittany Snow) plan a night out to end all nights out.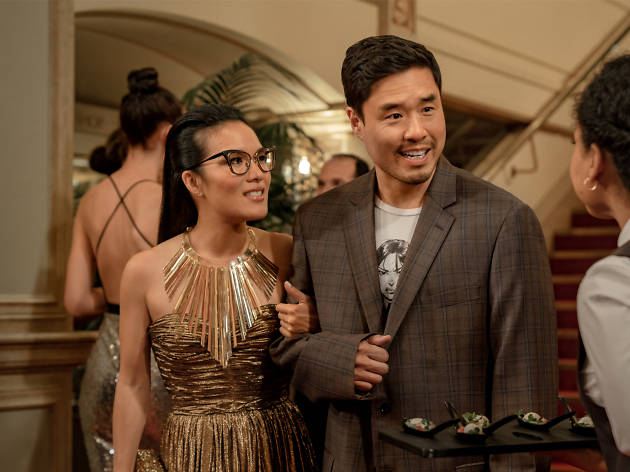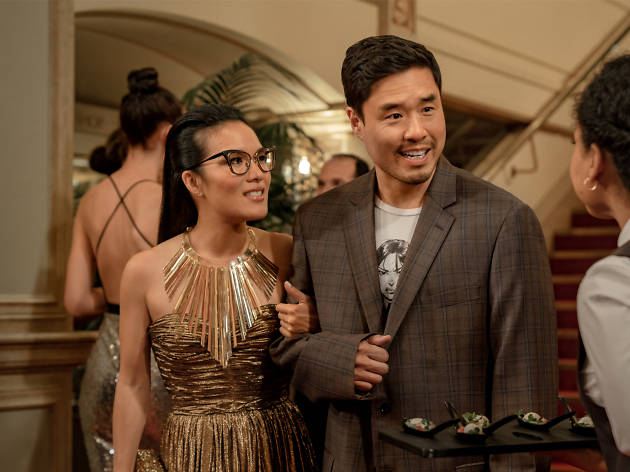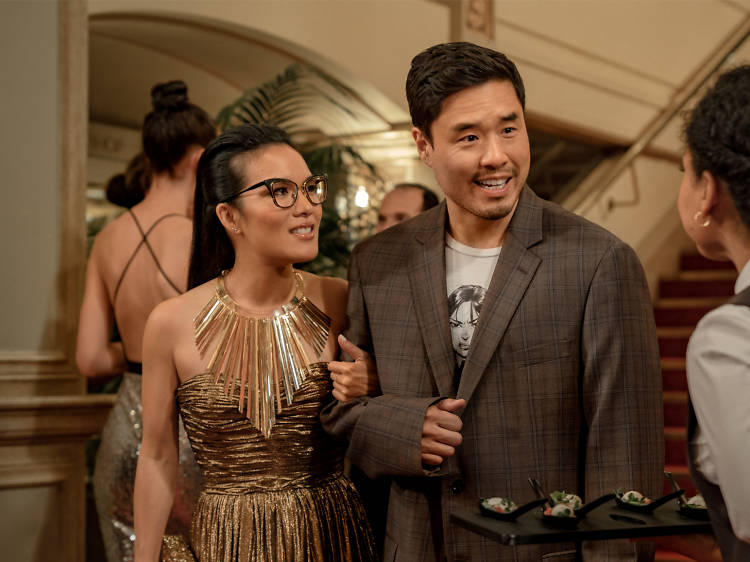 Photograph: Ed Araquel / Netflix
14. Always Be My Maybe (2019)
Ali Wong and Randall Park star in this brilliant Netflix Original romantic comedy about two childhood friends who lose touch after a teenage fling turns sour, only to be reunited in adulthood. It traverses familiar romcom territory, sure, but it does so well and in such a relaxed manner that you don't mind any retreading. Also, keep your eyes peeled for a show-stealing cameo from Keanu Reeves.
The movie adaptations of EL James's wildly successful BDSM-lite romance novels are not high art by any means, but they are an absolute romp. This first film sets up the kinky romance between the enigmatic Christian Grey and slightly timid Anastasia Steele, introducing us to the 'Red Room', heaps of Christian's emotional baggage and not as much sex as the premise initially promised. Still, worth it for Jamie Dornan.
Support Time Out
We see you're using an ad-blocker. Ad revenue is Time Out's main source of income. The content you're reading is made by independent, expert local journalists.
Support Time Out directly today and help us champion the people and places which make the city tick. Cheers!
Donate now