Carrie Fisher interview: 'Star Wars has been my whole life'
As she prepares to return to the 'Star Wars' universe, Carrie Fisher talks about crazy fans, bad tattoos and her role in David Cronenberg's 'Maps to the Stars'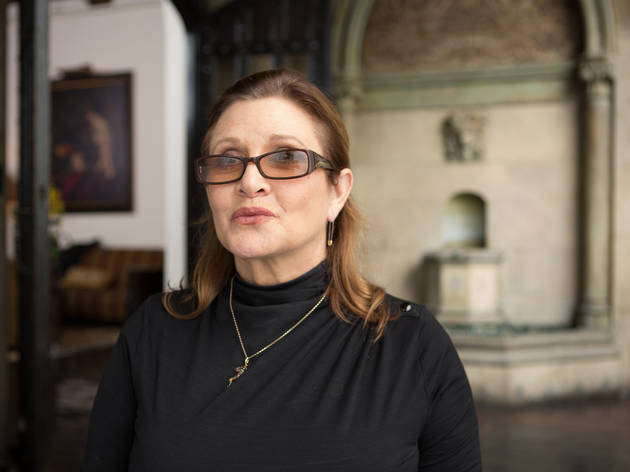 Carrie Fisher was 19 when she was cast in an obscure, mid-budget sci-fi adventure called '
Star Wars
'. Two years later, she was one of the most recognisable faces on the planet. But there's much more to Fisher, now 56, than Princess Leia. The daughter of Hollywood stars Eddie Fisher and Debbie Reynolds, she's also a bestselling author and a witty chronicler of Hollywood's dark side. No doubt it inspired her brilliantly spiky supporting role in '
Maps to the Stars
', David Cronenberg's black comedy depicting Tinseltown as a nest of drug-addled, incestuous vipers.
How did you come to be involved in 'Maps to the Stars'?
I made the writer, Bruce [Wagner], the godfather of my daughter just so I could get in this movie.
Does 'Maps to the Stars' exaggerate Hollywood culture?
'It's hard to exaggerate an exaggeration. Anything that Bruce writes, it generally happened. He goes pretty dark, but he hasn't invented things he's never heard of. Being in Hollywood is like handling a grenade with the pin pulled out. But I try not to take it too seriously, to see it for how funny it is.'

What's it like, psychologically, to become famous at such a young age?
'I was around fame all my life. As a teenager it shifted its focus onto me and I didn't really expect it to. In the beginning it was kind of novel. "Hey, how freaky, I'm famous!". But people think celebrity is a kind of love. They think I'm happy, because you'd have to be happy if you have money and people like you.'
In your autobiography you write that 'George Lucas ruined my life, and I mean that in the nicest possible way'. Were you joking?
'Yes. He certainly changed it, but you couldn't ruin it – it was weird from the beginning. No-one had the power to ruin my life, but he certainly had the power to transform it and do it fast.'
What's it been like filming the new 'Star Wars'?
'I like being in them. Star Wars has been my whole life. It wasn't like this deal with the devil; it's a deal with Disney. It's like summer camp for droids – it's nice to be back with the droidkateers. And the new actors are great – we're like the old guard who come back and have a reunion, and they're the freshmen. We'd go "just you wait; wait til you get the fanbase that's going to follow you around for the next forty years…"'
What are your feelings towards Princess Leia?
'I am Leia and Leia is me. We've overlapped each other because my life has been so cartoony or superhero-like. By this age, it would be ridiculous if I had a problem with it. Most people are really nice, even if you're tattooed on their arm.'

What's the worst tattoo you've seen of yourself?
'The worst tattoos are when it's in a place that must have hurt like shit! And sometimes they'll have you sign the tattoo and then they'll tattoo your signature. If you can think of it as a passion, then OK, but an obsession is usually not that positive. But they love it, it's their fucking Grimms' fairytale!
What age was your daughter when she realised that strangers recognise you?
'Pretty young. I remember I was about five when I realised strangers would come up to my parents. You struggle to understand what that's about at that age, and why you're being ignored. That's where insecurity in the children of movie stars can partly come from. I showed my daughter one of the Star Wars movies when she was about six or seven and she basically just said 'It's too loud.' I didn't feel it was a valuable critique for George.'
'
Maps to the Stars
' opens in UK cinemas on Fri Sep 26.
Watch the 'Maps to the Stars' trailer
Read our review of 'Maps to the Stars'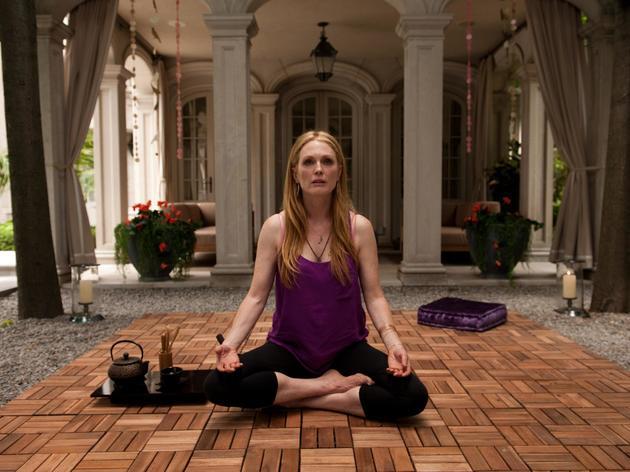 Cronenberg locates a deeply sick spirit in his tale and explores it through far-fetched fiction told with deadly seriousness, also adding a dose of baroque to proceedings and a streak of wicked humour. 'Maps of the Stars' offers some ludicrous moments and a fair few bum notes, but we're still left with a troubling sense of infected bloodlines, sick Hollywood genes and a world any sane person would run a mile from.
See the full review of 'Maps to the Stars'
More to explore
Snap up exclusive discounts in London
Time Out's handpicked deals — hurry, they won't be around for long...