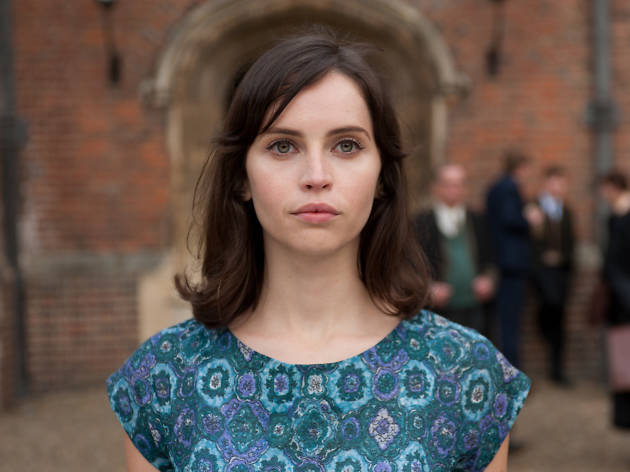 Felicity Jones on 'Star Wars' rumours, her Oscar nomination and 'The Theory of Everything'
We speak to a British star on the brink of Academy Awards glory
For years interviews with Felicity Jones have opened by calling her 'the next Carey Mulligan'. But the 31-year-old has remained stubbornly under the radar, preferring to appear mostly in indie films like 'Breathe In' and 'Hysteria'.
Raised in Birmingham, she started acting at a young age, appearing on kids TV and then juggling Radio 4's 'The Archers' with an English degree at Oxford. It's her performance as Stephen Hawking's first wife Jane in 'The Theory Of Everything' that's finally made Felicity Jones hot Hollywood property – and scored her a Best Actress nomination.
Now rumours are flying that we'll see her next as either the Queen in 'Billy Elliot' director Stephen Daldry's major new Netflix show 'The Crown,' or as Princess Leia in an upcoming 'Star Wars' spin-off movie which she signed up for last week.
Where were you when you found out you'd been nominated for an Oscar?
'In LA in my pyjamas. I was hoping to sleep through the whole thing and wake up knowing either way. But I woke up at 4am and they were announced at 5.30am. When I found out I leapt out of bed and phoned my family and friends. I haven't been back home to London yet, but when I do get back I'm looking forward to having a few glasses of champers.'
Why did you want to play Stephen Hawking's first wife, Jane?
'I have huge affection for Jane Hawking. The film was based on her book and it took eight years before she agreed to give the rights, so it was very very precious to her. I took that very seriously; I wanted to do justice to her. She is a formidable woman.'
Do you know what you're wearing to the Oscars yet?
'No! That question sends me into a state of panic. I have no idea what to wear. It feels like going to a wedding with all your favourite celebrity friends! I'm going to pick something I feel very comfortable in.'
Have you rehearsed a speech?
'God no. I'm still getting my head around just turning up!'
What's kept you going through the marathon awards season?
'Lots of vitamin C and zinc on a daily basis. And exercise – that always helps.'
You and Rosamund Pike did the same course at the same college in Oxford and you're both Oscar nominees this year. Did they put something in the water at Oxford?
'No! It's just a coincidence, but we both had the same wonderful tutor. It's been really lovely doing the awards ceremonies and seeing all the other Brits. We're all pulling together. It's lovely to see familiar faces.'
On to casting rumours. Are you playing the Queen for Stephen Daldry, or Princess Leia?
'No, that's not something I'm doing. No, I'm not playing Princess Leia.'
Would you do a guest appearance on 'The Archers' if they asked?
'Oh, I'd love to! Definitely. I had such a wonderful time doing 'The Archers', they're such a fantastic group of people.'
What's next?
'I can't wait to see my family. They're coming out before the awards for a few days. Then after the awards I'm having a few days' break, going to the beach and relaxing after everything. I'm looking forward to a bit of quiet time.'
'The Theory of Everything' is in UK cinemas now. The Oscars take place on February 22.
Read 'The Theory of Everything' review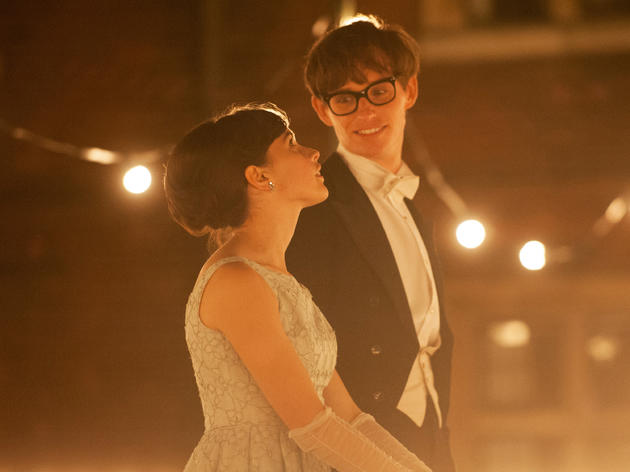 The film is Jane and Stephen's story, and even though it smooths out some of their domestic unease and eventual divorce, there's still a painful strain below the surface, from playful sparring over religion to the tougher realities of ambitions put on ice.