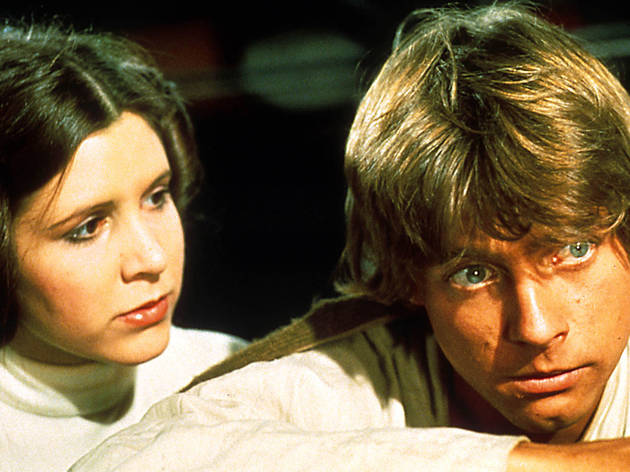 Five MORE questions about the new 'Star Wars' trilogy
We dissect the rapidly mounting developments and rumours surrounding 'Star Wars' episodes VII-IX
Last year it was announced that the Walt Disney corporation had bought the rights to George Lucas's '
Star Wars
' universe, with the intention of continuing the epic sci-fi saga in at least three new movies. At the time, we asked
a series of searching questions
about the new movies, most notably: would they be any good?
Since then, information has been slowly leaking out. The first of the new films now has a director and a screenwriter, and little plot nuggets are beginning to emerge (though many of the wilder rumours should definitely be taken with a Death Star-sized grain of salt). In the light of all this, we're once again scratching our heads and wondering: is this new movie going to be the start of something special? Or is the upcoming trilogy doomed before it even begins?
There was a chorus of fanboy relief when '
Star Trek
' director JJ Abrams was announced as the man in charge of the new 'Star Wars' movie. Sure, there's a fair amount of friction between the two franchises, but Abrams is a competent director with a string of nerd favourites, including TV's 'Lost' and 'Fringe', behind him (and besides, the choice could've been so much worse).
But that was before the release of Abrams's '
Star Trek: Into Darkness
', a glib sequel which, it was widely agreed, tried far too hard to upend fans' expectations instead of telling its own unique story (it was even voted Worst 'Stark Trek' Movie Ever at a fan convention last year). If Abrams pulls the same trick again, we'll end up with a 'Star Wars' movie full of snarky in-jokes, but lacking any heart. That said, we have faith in screenwriter Michael Arndt ('
Little Miss Sunshine
', '
Toy Story 3
') to keep it real. So it's a promising start – if not a wildly exciting one.
It's common knowledge that the base of operations for the new movie will be London –
see here
for a look at how this might affect the result, and vice versa – despite the fact that JJ Abrams has been vocal in his disdain for our fair city (tough titties, JJ). But where else might principal photography take place?
Rumours suggest both Ireland and the Scottish Isles have been scouted as potential exterior locations, leading us to imagine a remote and rocky planet shrouded in ever-present drizzle. But after shooting in locations as remote as Norway and Tunisia, isn't this a bit of a comedown? Then again, given the state of modern effects technology there's probably no need to risk life and limb for that perfect shot anymore.
Shooting is set to commence early in 2014, leading to rumours that the film will be bumped from its original summer 2015 release slot to Christmas of that year. But that'll mean it's going up against 'Alvin and The Chipmunks 4'! Place your box-office bets now…
It seems pretty certain that the original cast will be returning: Harrison Ford and Carrie Fisher have both expressed their willingness to sign on, while Mark Hamill is reported to be already 'in training', according to his former room-mate Freddy Krueger, sorry, Robert Englund. We'd be very surprised if a few of the masked men from the first trilogy – especially the still-dining-out-nightly-on-'Star-Wars' Anthony Daniels – will come along for the ride. There was a persistent rumour that both Ewan MacGregor and Ian 'The Emperor' McDiarmid were to return from the grave, but those have been pretty comprehensively junked.
But beyond that, it's all still a mystery. Benedict Cumberbatch has been widely tipped to be appearing as a villain, but has consistently denied any involvement, as have Jonathan Rhys Meyers and Ryan Gosling. Still those rumours continue to fly – in recent weeks Saoirse Ronan and David Oyelowo have both been widely mentioned, and when Chloë Moretz tweeted that she'd been dipping back into the prequel trilogy for a little home entertainment the nerdosphere went ballistic. Seriously, guys, maybe she's just after a few what-not-to-do acting tips?
Very possibly. Or not. Or possibly. Or not. Story details are extremely hard to come by at the moment, though it would seem logical – and age-appropriate – to feature the returning original cast in sideline roles while their numerous offspring and Padawan apprentices go off and battle with (and/or turn to) the Dark Side.
For now, the best guide we have to the actual characters featuring in the new trilogy is a pair of casting-call documents, one from the UK and one from New York. Character types called for include 'Female. Late teens. Physically fit, raw energy, independent and with a great sense of humour' – which must give the 'Go Chloe' camp something to cheer about – and 'Thirtysomething male, intellectual. Apparently doesn't need to be fit', which sounds quite a lot like Cumberbatch to us.
Other archetypes being sought include 'Seventy-something male, with strong opinions and tough demeanour. Also doesn' t need to be particularly fit' (we're gonna say Michael Caine) and 'Young twenty-something male, witty and smart, fit but not traditionally good looking' (the campaign for Thomas Turgoose starts right here). Meanwhile, the hunt for a 'male, 7-7.3 feet tall' has prompted claims that a certain beloved Wookie may be returning to the fold. If any of these descriptions sound like you, we suggest you email Disney immediately…
In addition to the three direct sequels, Disney have also confirmed that they're pushing ahead with an unspecified number of spin-off movies, some or all of which will act as 'origin stories' for our favourite characters including Yoda, Han Solo and Boba Fett. Details are – guess what? – still sketchy. But if you've ever wanted to see how Yoda got those ears (we're going with home economics class rolling-pin incident) or find out if Han Solo's brash cynicism and criminal tendencies stem from an unhappy single-parent childhood coupled with an uncaring education system ('Han uses sarcasm as a defence mechanism, Mrs Solo'), you shouldn't have long to wait.
There have also been persistent rumours that American TV network ABC were developing a 'Star Wars' live action TV show. The series was first hinted at by George Lucas back in 2005, who said it would 'explore criminal and political power struggles in the aftermath of the fall of the Republic' (ie, after '
Revenge of the Sith
', before '
A New Hope
'). With other big movie franchises – notably '
The Avengers
' – spinning off onto the small screen, this seems a pretty likely development. And given we're in a golden age for US telly, it could be a pretty exciting one too.
Remember to keep checking
timeout.com/film
and
@timeoutfilm
for all the 'Star Wars' news as it rolls in… and may the force be with you.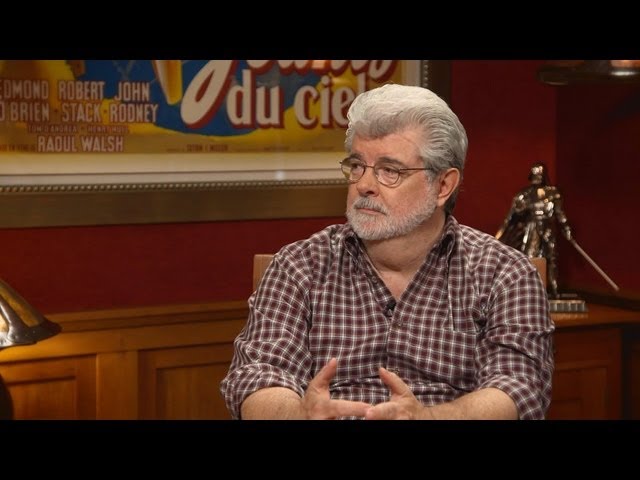 Read more about the new 'Star Wars' trilogy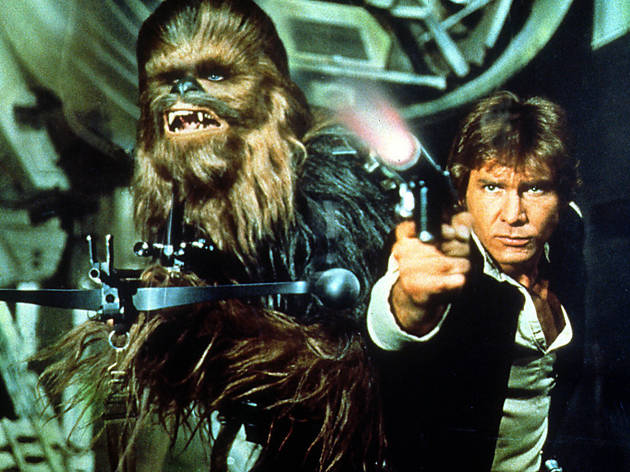 Disney's upcoming 'Star Wars' movie – the first of an intended trilogy – is to be shot in Britain. But what effect will this development have on the 'Star Wars' series, and on the British film industry?