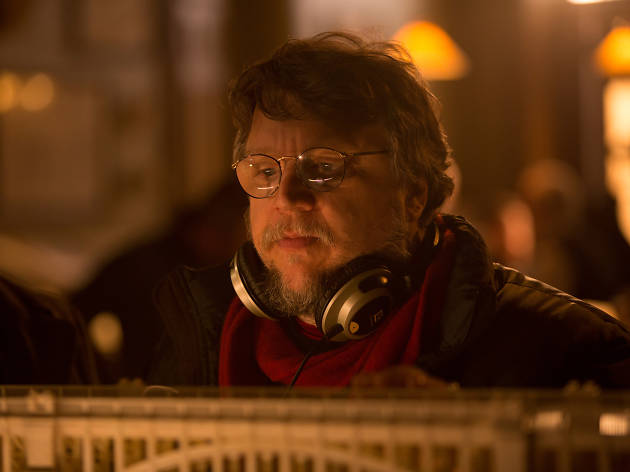 Guillermo del Toro on England giving him the creeps and setting 'Crimson Peak' in the UK
The Mexican director talks about how 'Crimson Peak' is his answer to 'Downton Abbey'
Following the smash-up success of his robot-monster smackdown 'Pacific Rim', Mexican maestro Guillermo del Toro is going back to his spooky roots with 'Crimson Peak'. The old-school chiller recalls the intimate scares of his early films like 'The Devil's Backbone' and 'Pan's Labyrinth'.
Mia Wasikowska stars as a young American writer who falls for down-on-his-luck British aristocrat Tom Hiddleston in nineteenth-century New England. The pair travel back to his crumbling Cumbrian mansion only to be confronted by dark secrets, ancient spectres and a rampaging Jessica Chastain.
It's almost a decade since you made 'Pan's Labyrinth'. What made you want to come back to horror?
'"Crimson Peak" is not really horror, it's gothic romance. The Victorians called it a pleasing terror; it's more atmospheric than shocking. The first movie I ever saw was "Wuthering Heights" at age four, and I've always loved that mixture of melodrama with supernatural atmosphere.'
But your film is a lot more bloody than 'Wuthering Heights' or 'Jane Eyre'.
'In its time, gothic was considered very racy and very violent. But yes, I wanted to update it, to break a few of the conventions. For example, my main character is a strong young woman, she doesn't have to be virginal and pure in order to survive. And I didn't want her to get rescued at the end by a dashing young man!'
The film was shot in Canada but it's set in the UK. Why do you think England works as a setting for horror?
'If I had to vote for the most haunted country in the world, I'd vote for England. You have the deepest tradition and the best writers in the ghost story genre.'
Are you also making a sly comment on the British class system?
'You could say that. "Crimson Peak' is my answer to "Downton Abbey"! Except that in my movie, the characters belong to a corrupted class. They are slowly but surely going insane.'
That's probably a more accurate representation of the aristocracy than 'Downton', to be fair.
'Being a Mexican, I happen to think that too.'
'I enjoy presenting the absolutely horrible in the most beautiful way'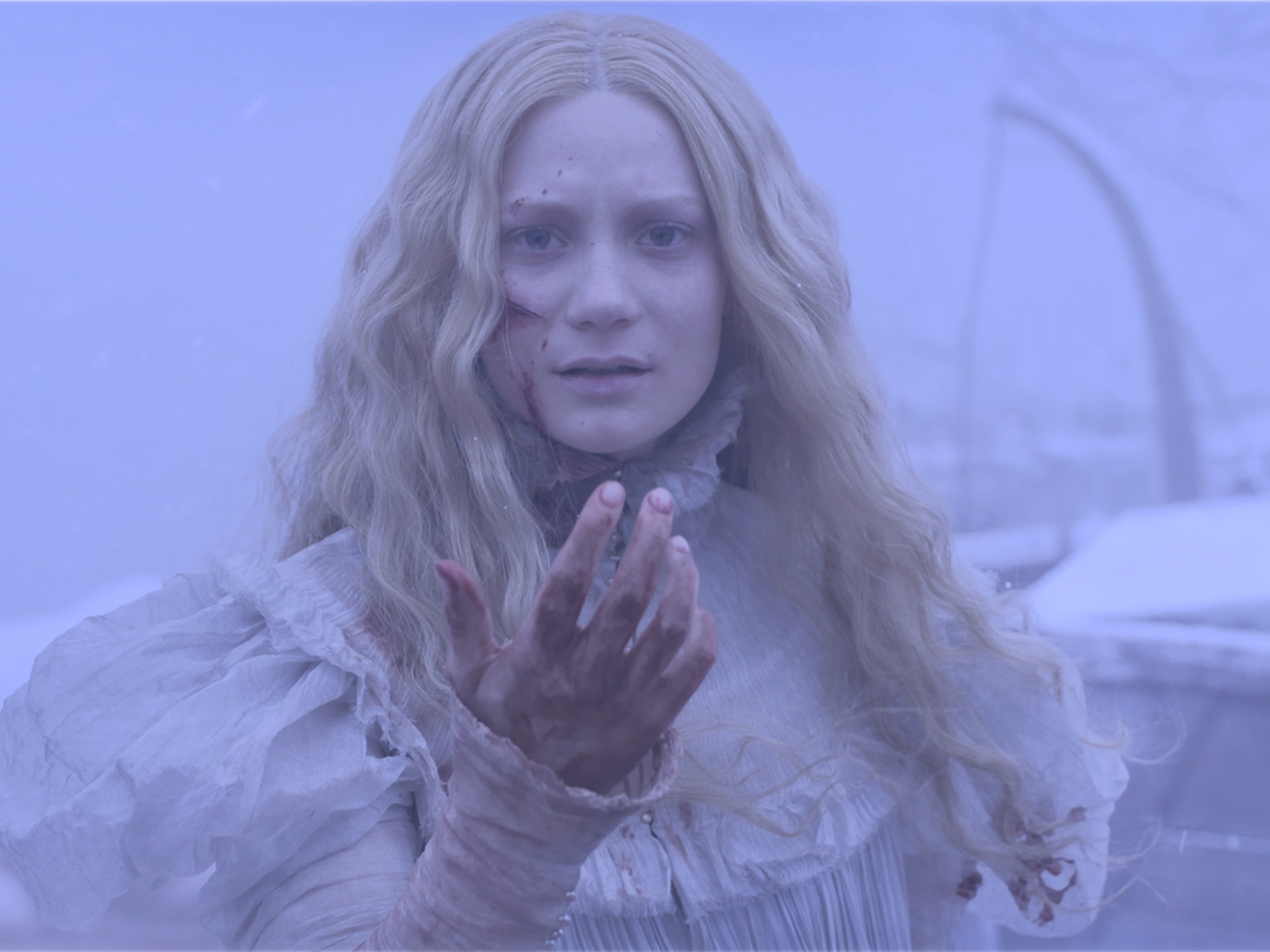 Scary movies don't often attract such amazing actors. How did you persuade Mia Wasikowska and Tom Hiddleston to appear?
'Well, the characters in "Crimson Peak" are a lot of fun to watch, and they were fun for the actors to interpret. That makes it easier to get the cast.'
Is it nice working with a small number of actors like this on a film?
'It's incredibly satisfying. The last time I did that was "Pan's Labyrinth". Some days it was pretty intense, the level of commitment we demanded from the actors was very tough. It can be difficult to keep an actor on that pitch. But most of the time we had so much fun.'
Why did you want Tom Hiddleston for the role of Sharpe?
'It was very natural. I wanted an actor who was able to communicate sympathy for the monster, the humanity in the character. Even if what he does is insane, you understand that he does it for reasons that, to him, make sense. I needed a really good actor who could bring that vulnerability.'
Why do you take such joy in scaring people? Are you a sadist?
'What I enjoy is presenting the absolutely horrible in the most beautiful way. I love it when beauty is disrupted by violence. I cannot say why, it's just a mixture I'm attracted to.'
'Crimson Peak' is out on Fri Oct 16. Read our review at timeout.com/film tomorrow at 9am.
What's next for Guillermo del Toro?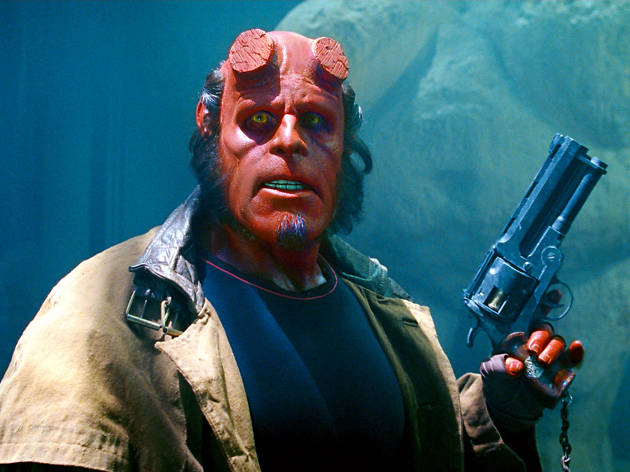 Life isn't easy for Mexican director Guillermo del Toro. Despite a slew of critical and commercial hits – 'Hellboy', 'Pan's Labyrinth', 'Pacific Rim' – the hardworking filmmaker is almost as well known for the films that have slipped through his fingers. When we spoke to the director recently about his new movie, gothic horror tale 'Crimson Peak', we couldn't help asking about a few of those still-simmering projects.
Read more on 'Crimson Peak'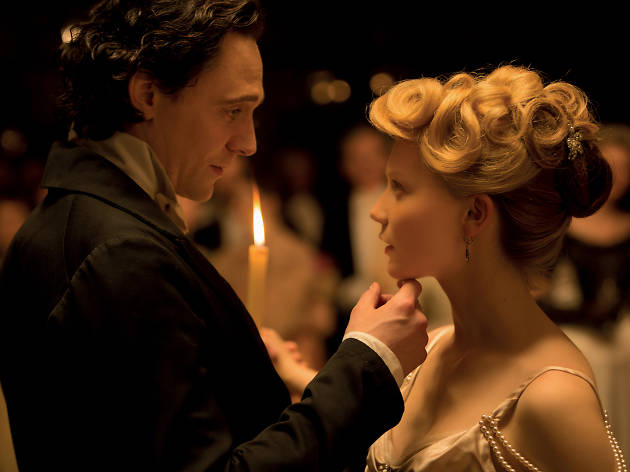 Set in remotest nineteenth-century Cumbria (but shot entirely in Toronto), this old-school spooker follows the travails of a young woman who becomes convinced that her aristocratic hubby is not all he appears to be.