The 21 most lovable slobs on film
To celebrate Melissa McCarthy's slovenly turn in 'Tammy', here are cinema's most endearing layabouts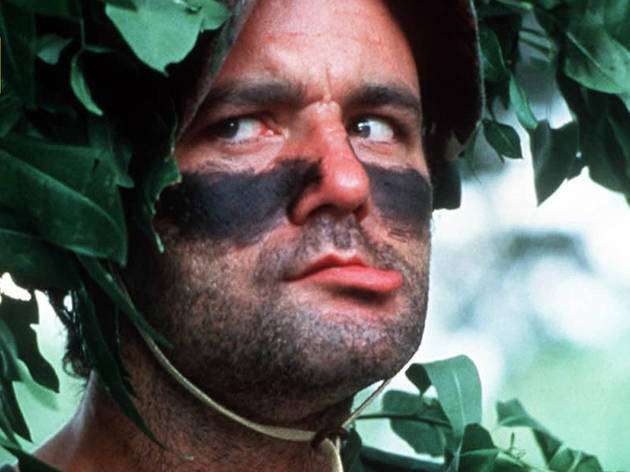 1/21
Bill Murray in 'Caddyshack' Bill Murray is filthy, messy and mumbling as a dragging-his-heels groundskeeper in this 1980 golfing comedy. Read review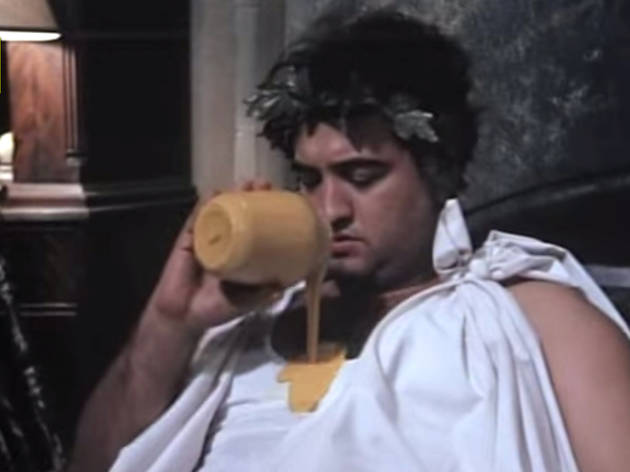 2/21
John Belushi in 'National Lampoon's Animal House' We first meet John Belushi's degenerate student urinating outside his frat-house in this 1978 comedy about reckless uni types – it's downhill from there. Read review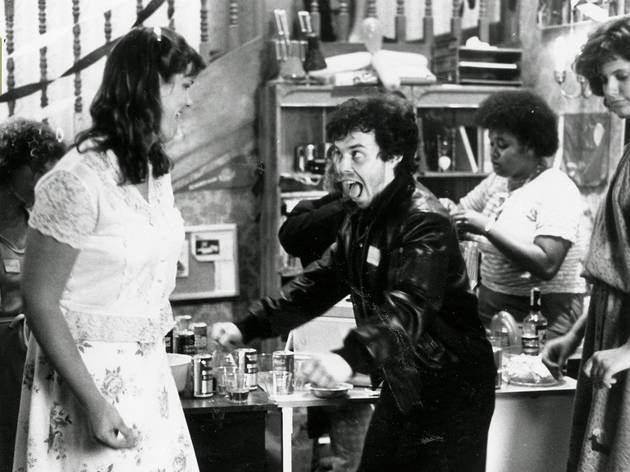 3/21
Curtis Armstrong in 'Revenge of the Nerds' Riding the crest of the nerd-slob intersection, 'Booger' Dawson is a lady-charmin', pot-smokin', guitar-and-nose-pickin' anti-hero. Read review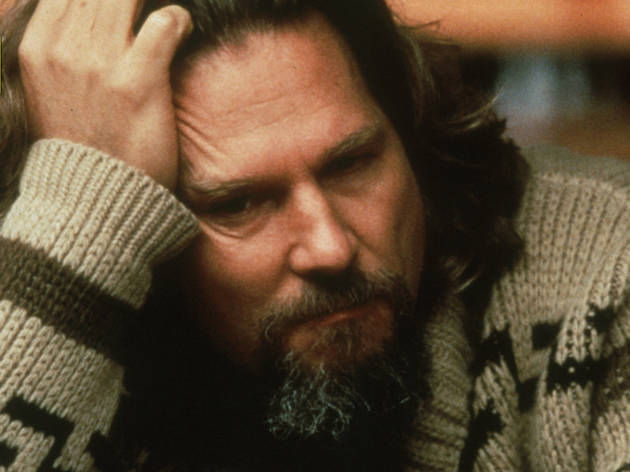 4/21
Jeff Bridges in 'The Big Lebowski' He's unemployed, he loves bowling and he spends half his life in a dressing gown; yep, Jeff Bridges' The Dude is a slob for the ages. Read review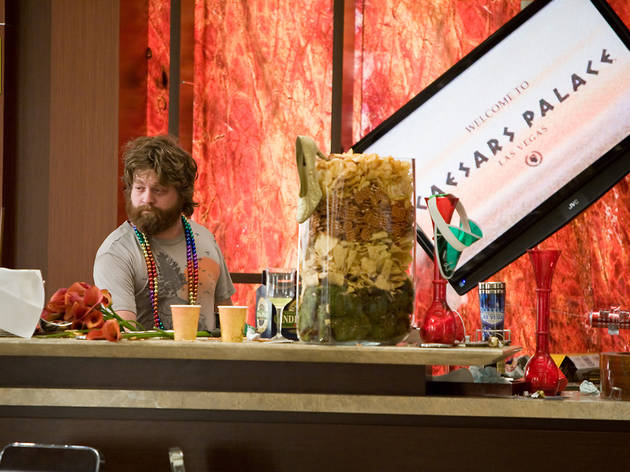 5/21
Zach Galifianakis in 'The Hangover' Chubby, beardy, scruffy, weird – Zach Galifianakis's Alan is the unpredictable, slumming-it wildcard of 'The Hangover'. Read review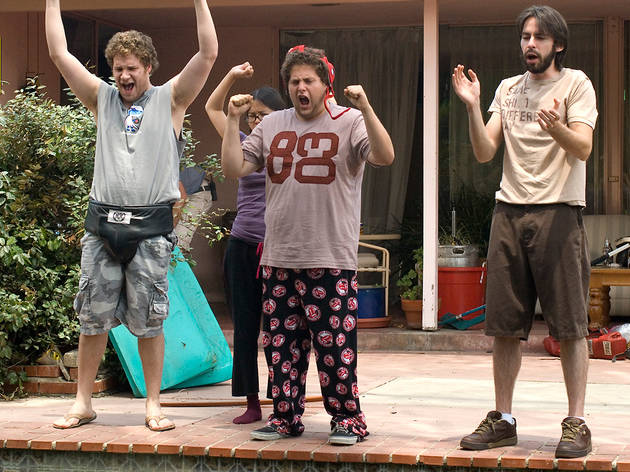 6/21
Seth Rogen in 'Knocked Up' He may be an ass-scratching, directionless, perma-stoned illegal immigrant, but he's also the father of Katherine Heigl's child. Shudder. Read review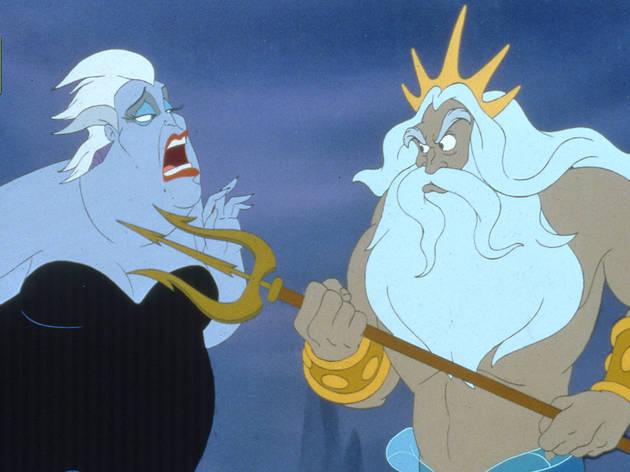 7/21
Ursula in 'The Little Mermaid' Half octopus, half obese drag queen, Ursula wants to be queen of Atlantica. But you can't help thinking she'd be happier with her feet up polishing off a chocolate bar. Read review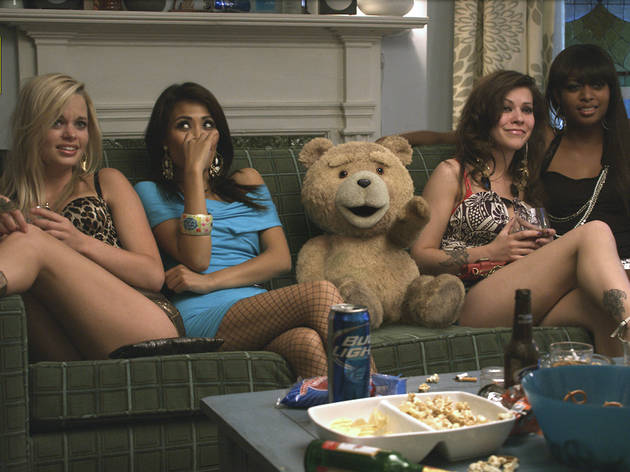 8/21
Ted in 'Ted' If you thought Paddington Bear was lazy, meet Ted the dope smoking, foul-mouthed waster with a sex drive unbecoming of a cuddly toy. Read review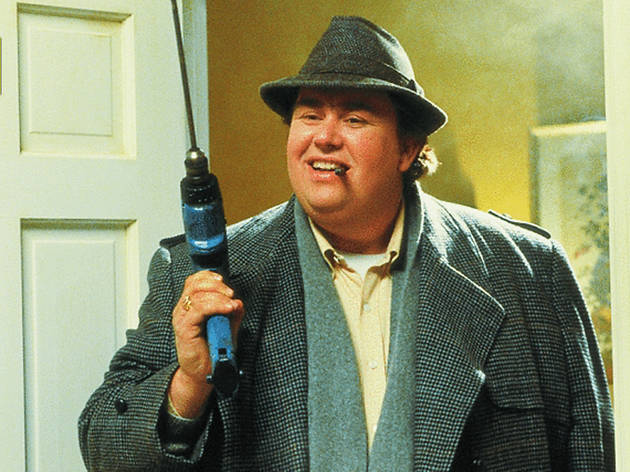 9/21
John Candy in 'Uncle Buck' Shabby emergency babysitter Uncle Buck lives in a tatty downtown apartment and makes easy money by betting illegally. He's everything his brother's well-heeled suburban family are not. Read review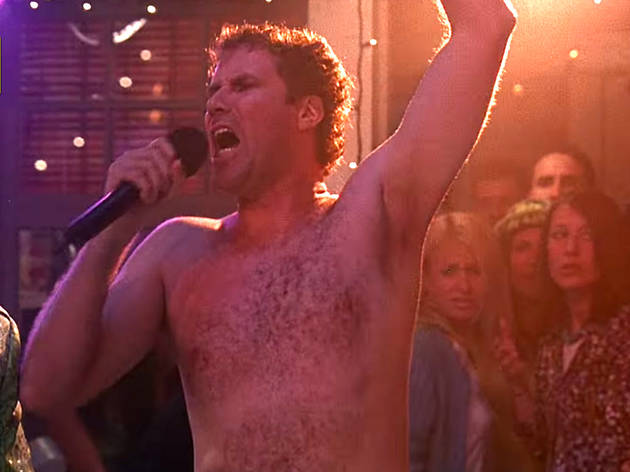 10/21
Will Ferrell in 'Old School' Will Ferrell's Frank the Tank is one of cinema's most heroic slobs, bravely bucking suburban conformity to streak naked in front of his horrified wife. Read review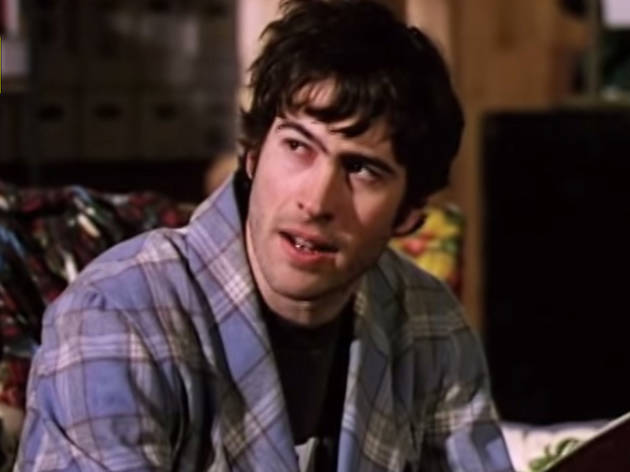 11/21
Jason Lee in 'Mallrats' More sloth than man, Brodie's idea of romance is to propose to his girlfriend on a Universal Studios tour – right when the shark springs out during the 'Jaws' sequence. Read review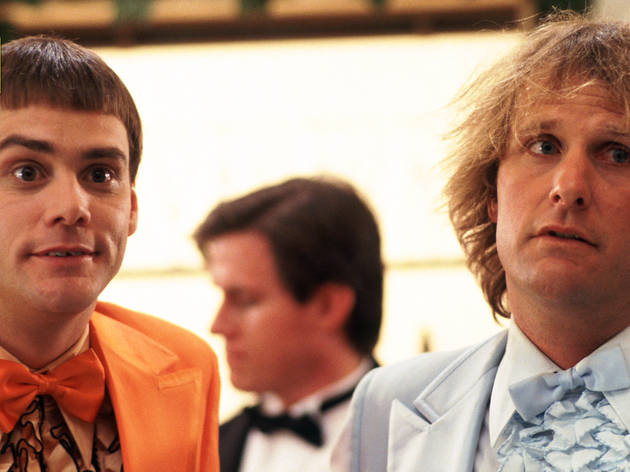 12/21
Jim Carrey and Jeff Daniels in 'Dumb and Dumber' When a gangster refrains from trashing your flat because you wouldn't notice, you know you're a Pulitzer-grade slob. Jim Carrey and Jeff Daniels are the hapless lovable losers in the Farrelly brothers' debut. Read review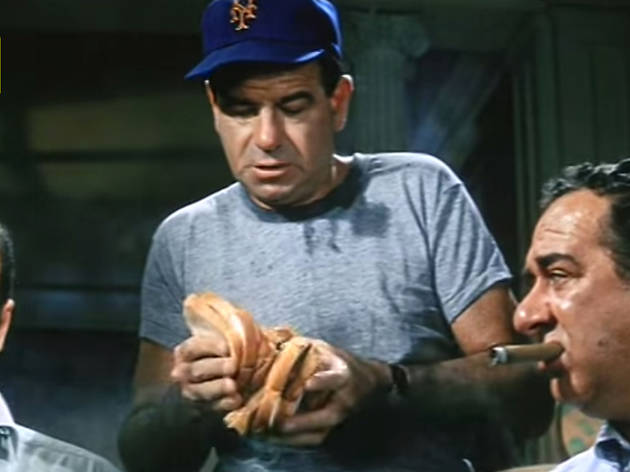 13/21
Walter Matthau in 'The Odd Couple' Is a slob only a slob when there's an anally retentive neat guy to compare him to? No, Walter Matthau's nasally challenged Felix would be hell to live with in any context. Read review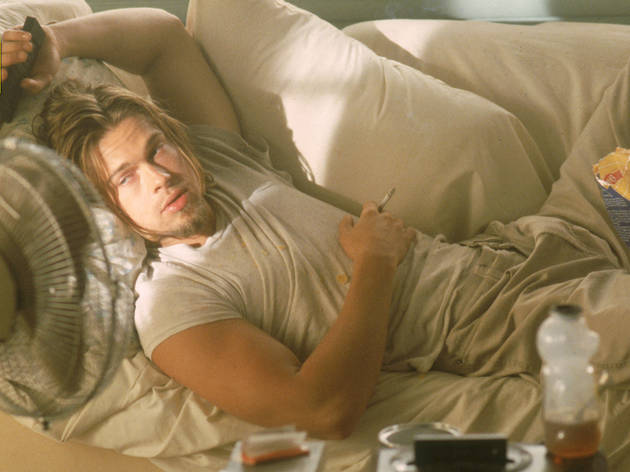 14/21
Brad Pitt in 'True Romance' Whether through booze, weed or other substances, a state of permanent confuzzlement is a must for any self-respecting slob, and young heartthrob Bradley Pitt puts in a suspiciously convincing turn as the ultimate stoner here. Read review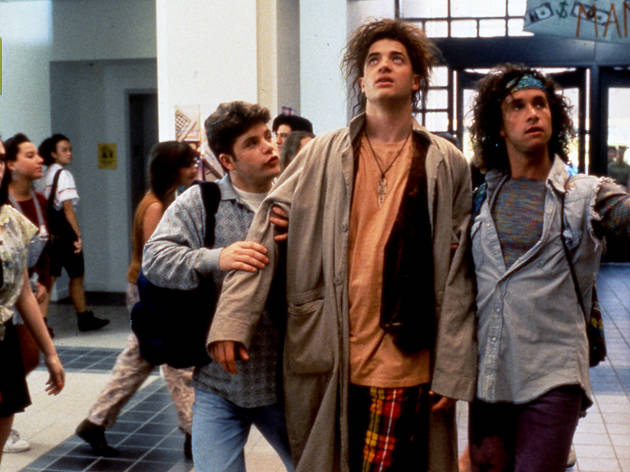 15/21
Pauly Shore in 'California Man' What's a spaced-out teenager to do when he finds an ice-age caveman dude in the garden? Give him a makeover so he looks like every other high school Neanderthal. Read review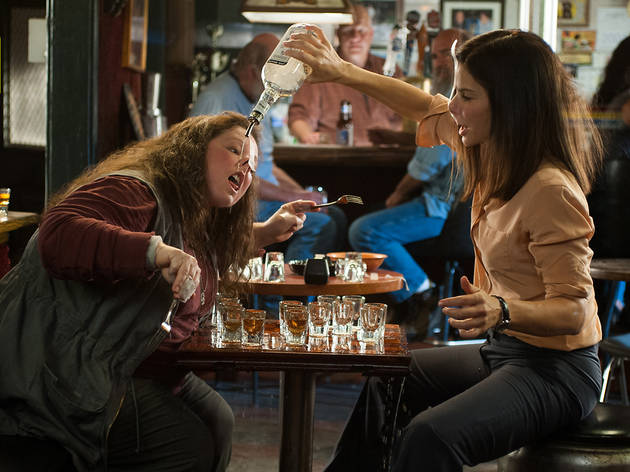 16/21
Melissa McCarthy in 'The Heat' She looks more like a homeless biker than a detective, and she might not be able to chase after perps with the speed of Usain Bolt. But when it comes to arrest by watermelon, she's unbeatable. Read review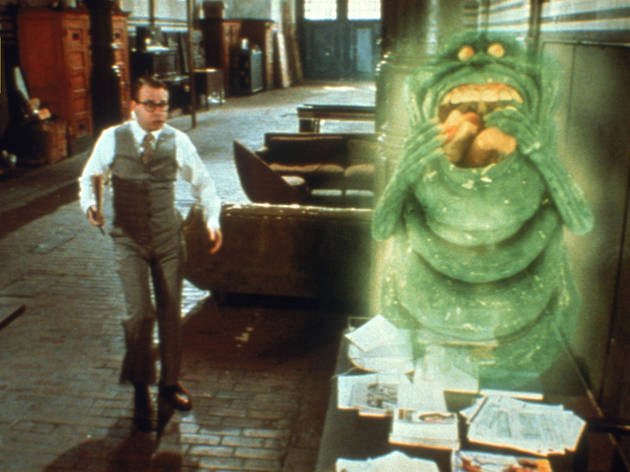 17/21
Slimer in 'Ghostbusters' How many of the slobs on our list wish they could be this guy: floating around, literally legless, stuffing his face with hot dogs and putting the wind up a bunch of posh squares. Read review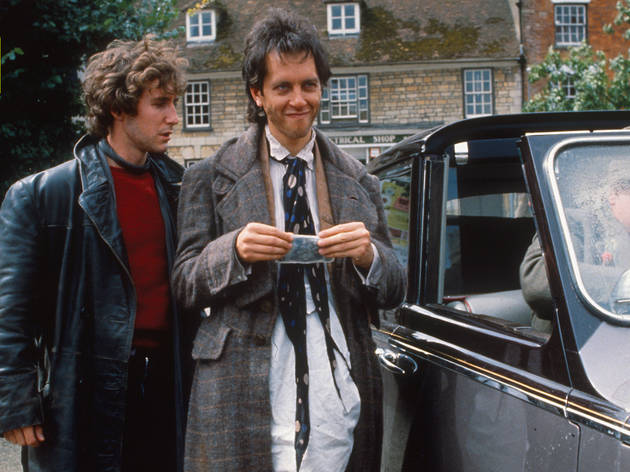 18/21
Richard E Grant in 'Withnail and I' If you've seen the state of Withnail's sink in this 1960s-set British comedy, you'll know this 'resting' actor is the ultimate slacker. Read review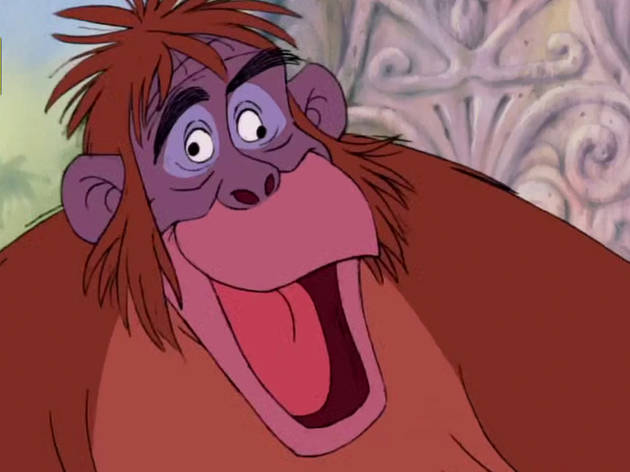 19/21
King Louie in 'The Jungle Book' Disney's King Louie sits on his big behind, dreaming of power, being fed bananas – if it walks like a slob, talks likes a slob… Read review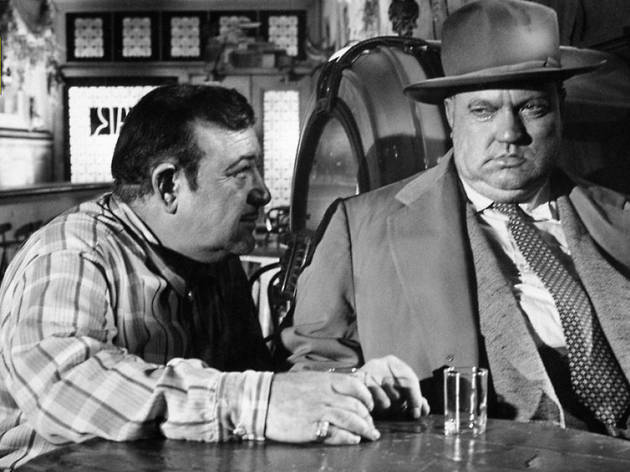 20/21
Orson Welles in 'Touch of Evil' He's a razor-tongued detective with a nose for trouble, but Orson Welles's Hank Quinlan is undoubtedly a slob at heart, taking lazy shortcuts to fit up a suspected crook and sliding into alcoholic oblivion. Read review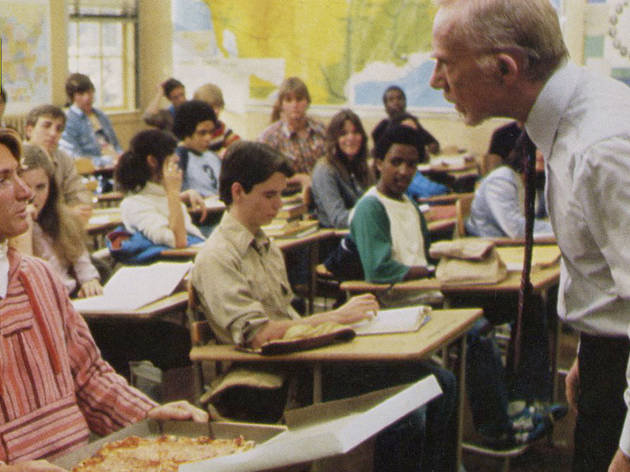 21/21
Sean Penn in 'Fast Times at Ridgemont High' Jeff Spicoli is the stoned-out surfer slob, the dude's dude, the ultimate high school hero, and displays a rare sense of humour from oh-so-tortured thespian Sean Penn. Read review
Latest film top tens
The potential downsides to mucking about with the space-time continuum.
Read more
Seeing their names in the history books will forever make us do a double take.
Read more
From Johnny Depp to Ryan Gosling, when actors swap trousers and shirts for blouses and skirts.
Read more
Many actors have sung or played instruments for real in the movies. But do they actually cut it as musos?
Read more
The most memorable examples of movie mogs outshining their human co-stars.
Read more
Reckon A-listers are a squeaky-clean bunch? Think again...
Read more
Some solid cinematic advice for when mother nature goes mental.
Read more
Brilliant movies mean brilliant set-pieces, and the past 12 months have delivered both.
Read more
From drama to documentary to DIY animation, these are the finest flicks of 2013.
Read more
Show more
See all film top tens