The ten most eye-catching stars in drag
When actors swap trousers and shirts for blouses and skirts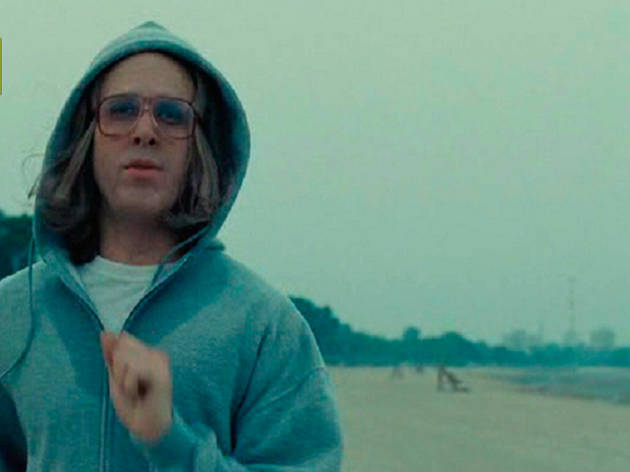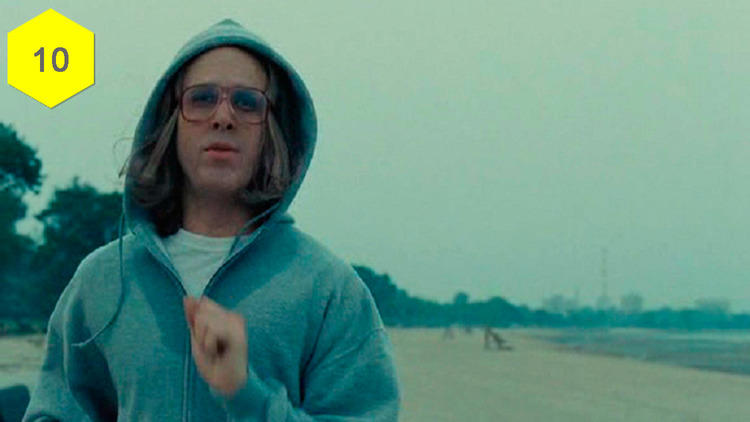 1/10
Ryan Gosling in 'All Good Things' (2010) The characterEmotionally unstable rich kid and possible murderer, on the run from the cops following his wife's disappearance. The lookHard to describe, but late middle-aged bourgeois transsexual game-show host just about covers it. Hot or notPretty seriously not. Ryan may be the heartthrob of the internet, but a combination of ageing make-up and massive tinted specs render him about as sexy as a gorilla in a tutu. Read review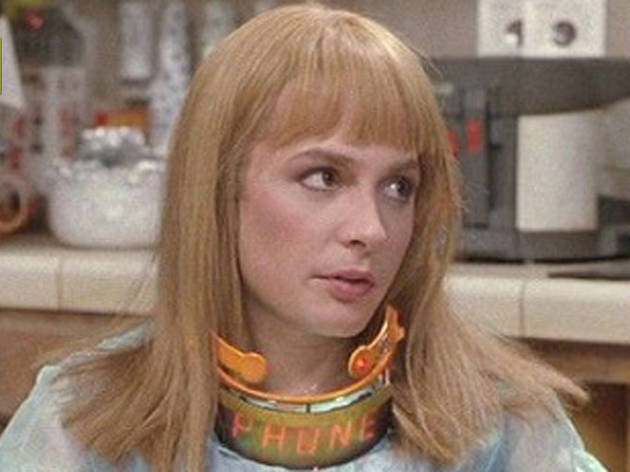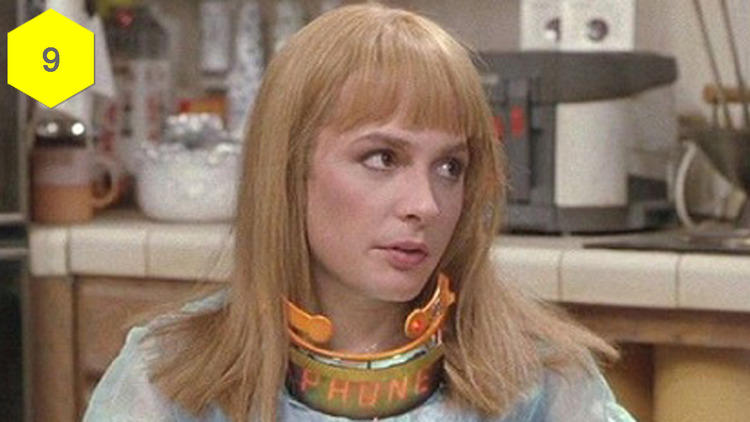 2/10
Michael J Fox in 'Back to the Future Part II' (1989) The characterMarlene McFly, the daughter of Fox's own character, Marty, from the first movie, and a typical, glued-to-her-spacephone twenty-first-century teenager. The lookBlonde, peppy, clad in a sort of terylene bag ensemble, which will doubtless come screaming into fashion when we catch up with the movie's actual timeline in 2015. Hot or notWell, 'hot' would definitely be pushing it, and Marlene's first hair-tossing appearance is kind of unnerving. But Fox's youthful features are a blessing, so not as horrific as it might have been. Read review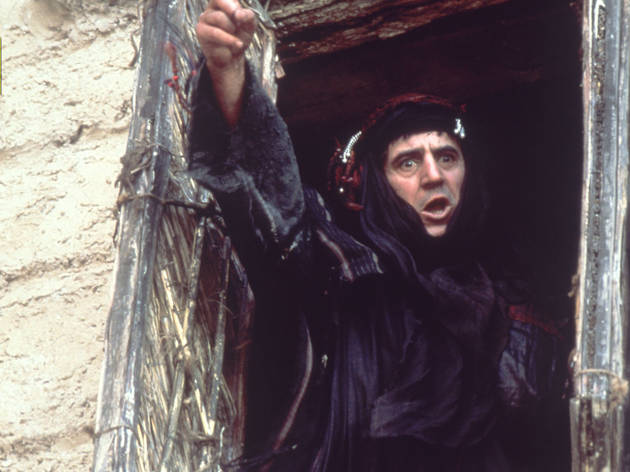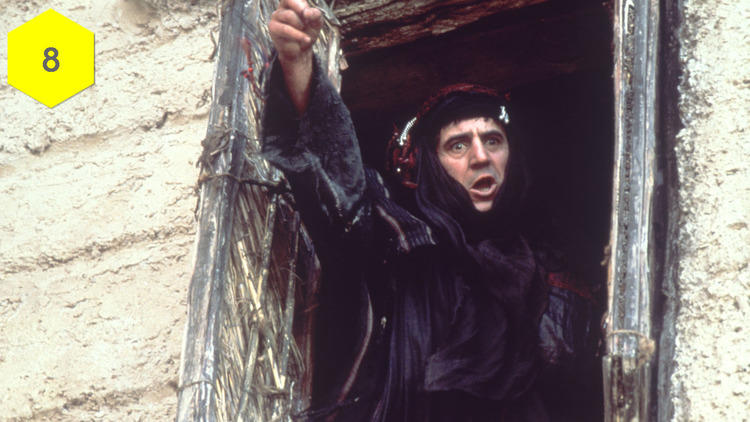 3/10
Terry Jones in 'The Life of Brian' (1979) The characterMandy Cohen, the black-clad Bethlehem battleaxe who turns out not to be the mother of the Messiah, but merely mum to a very naughty boy. The lookSwaddled in sackcloth and shrieking like a harpy, Mandy is the living epitome of that shrill, sexually repressive nightmare matriarch who seemed particularly popular in the 1970s. Hot or notNot. Very, very, very, very, very not. Read review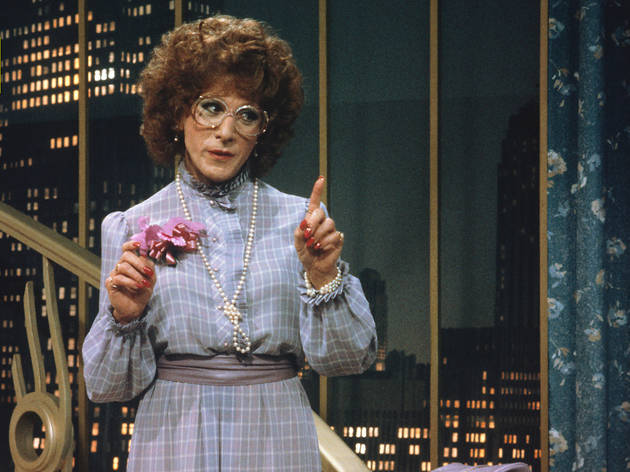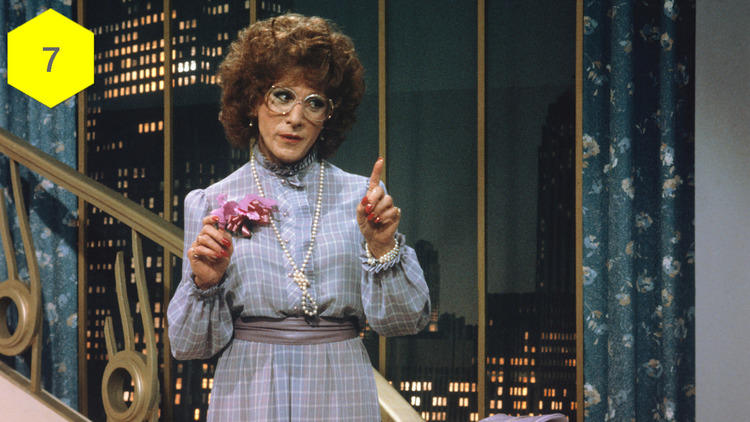 4/10
Dustin Hoffman in 'Tootsie' (1982) The characterDustin Hoffman as Michael Dorsey, aka Dorothy Michaels, the hottest newcomer on the soap-opera scene. Because it's really so much easier for middle-aged women to get roles. The lookPure Deirdre Barlow from 'Coronation Street' chic, long before it was cool: big specs, worrying bouffant, fairly subtle Laura Ashley-ish floral print. Hot or notIt's a fine, Oscar-nominated performance, but our Dusty never really manages to look like anything other than a short Jewish actor in a dress. Still, if that's your thing, sure, hot as hell. Read review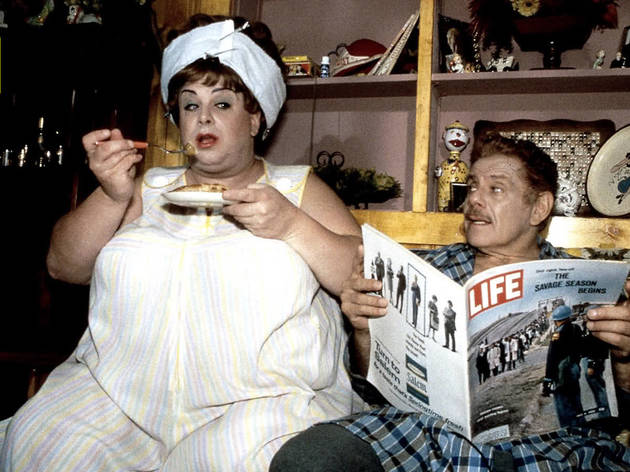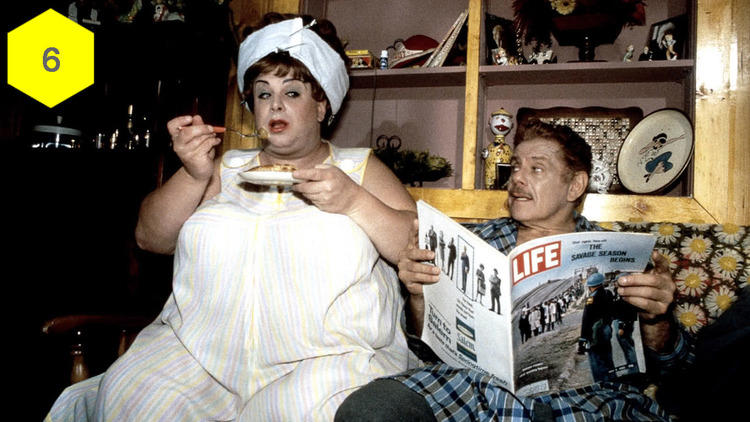 5/10
Divine in 'Hairspray' (1988) The characterEdna Turnblad, Baltimore housewife and mom to Ricki Lake's dance-crazy teenager. The lookSlattern 1960s housefrau, all hair curlers and a dress like a tent. Hot or notNot. Dowdy Edna is a comedown from John Waters muse Divine's usual bad-bitch pin-up look. Read review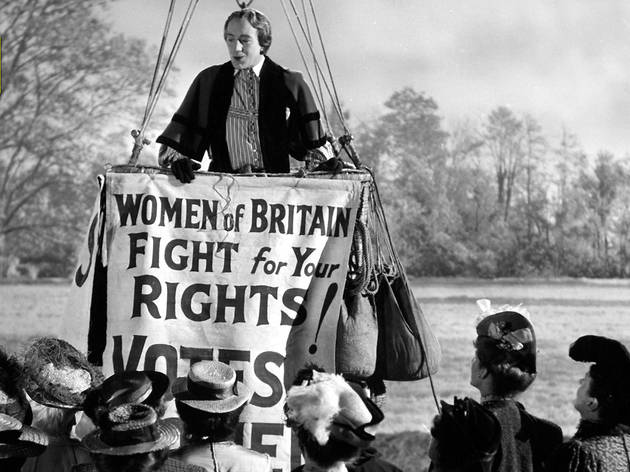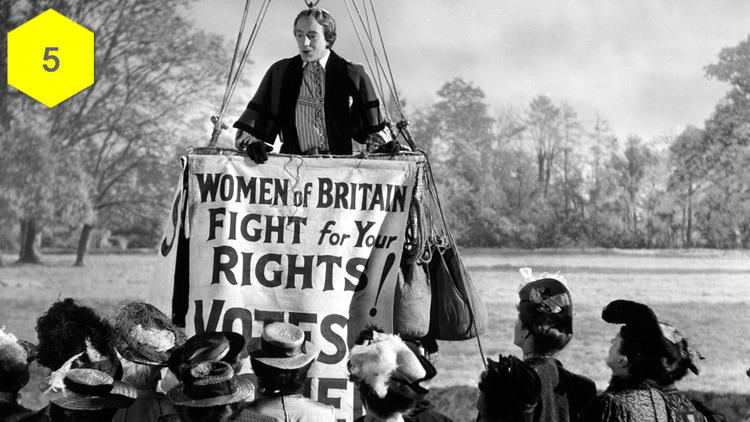 6/10
Alec Guinness in 'Kind Hearts and Coronets' (1949) The characterProud aristocratic suffragette Lady Agatha D'Ascoyne, cruelly murdered by an arrow in a hot-air balloon while leafleting in Berkeley Square. The lookAgatha is a statuesque matriarch with her bustles firmly buttressed. Hot or notThe great Sir Alec Guinness was many things, but 'hot' was never one of them. Sticking him in a dress didn't help. Read review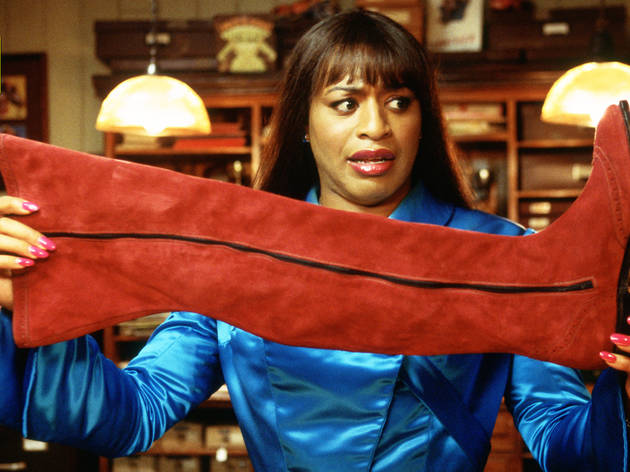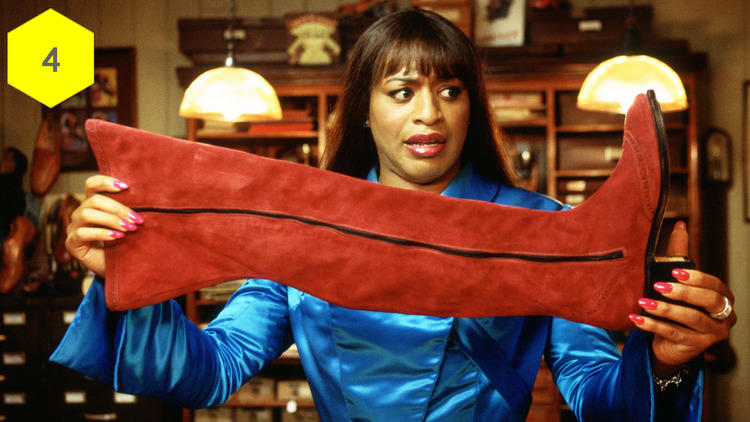 7/10
Chiwetel Ejiofor in 'Kinky Boots' (2005) The characterFairy godmother drag queen strutting to the rescue of a failing shoe factory. The lookDiva to the max, scarlet sequins and thigh-high boots. Hot or notHot. You've got to admit, '12 Years a Slave' star Chiwetel doesn't half scrub up in a frock. Read review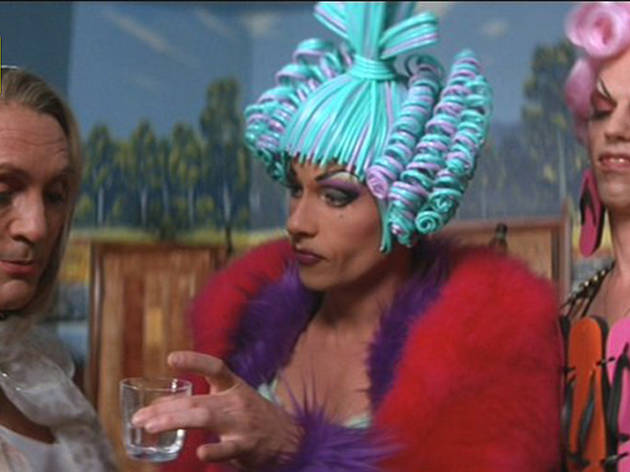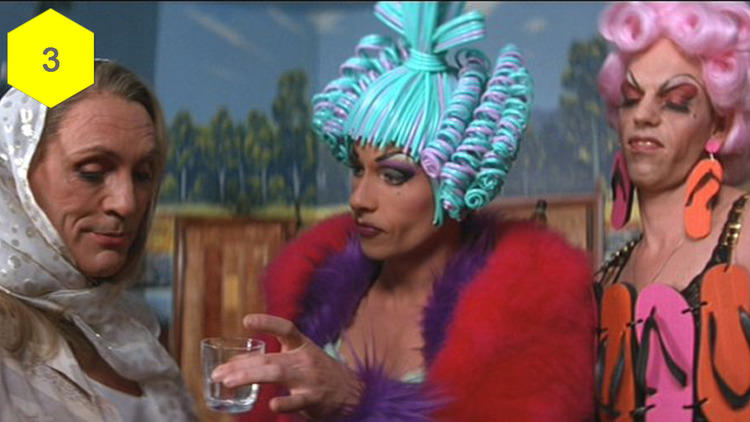 8/10
The ladies of 'The Adventures of Priscilla, Queen of the Desert' (1994) The characterThree lip-synching queens crossing the desert to put on a show, played by Terence Stamp, Hugo Weaving and Guy Pearce. The lookToo bling for the Aussie outback. Outrageous glitter frocks, vertigo-inducing stilettos and more bra padding than a high-school prom. Hot or notScorchio! Read review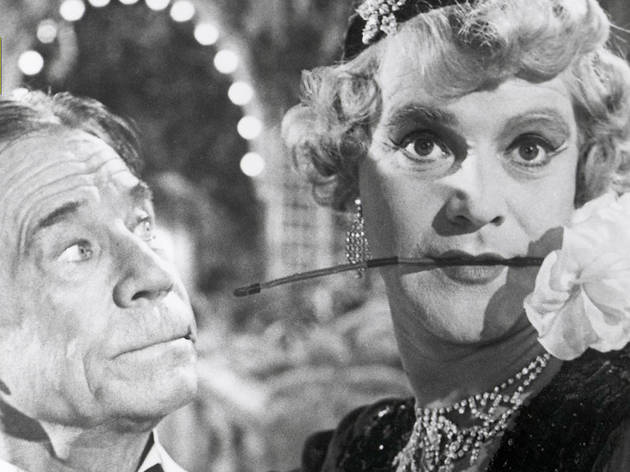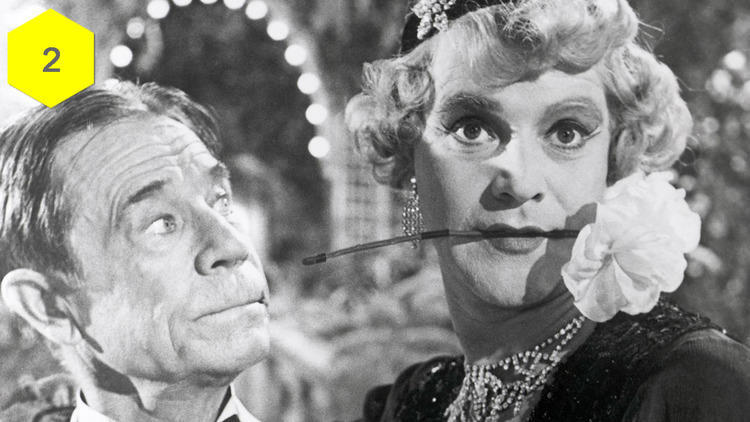 9/10
Jack Lemmon in 'Some Like it Hot' (1959) The characterDouble-bass player Jerry is on the run from the mob, cunningly disguised in drag while on the road with an all-girl band. The lookOlympic swimming champion got dressed in the dark. Hot or notHot enough for a certain bashful billionaire to take a shine to him/her. Read review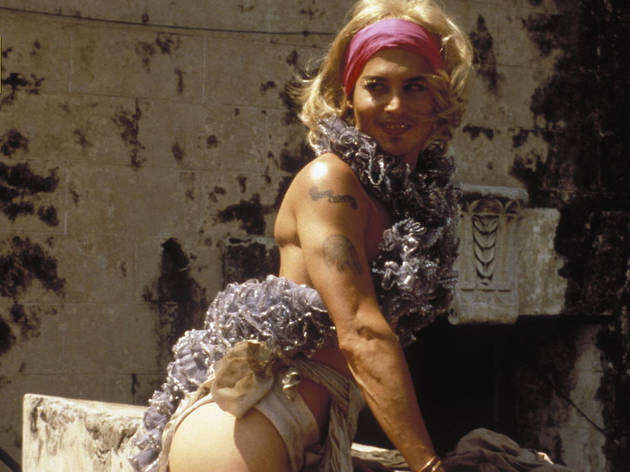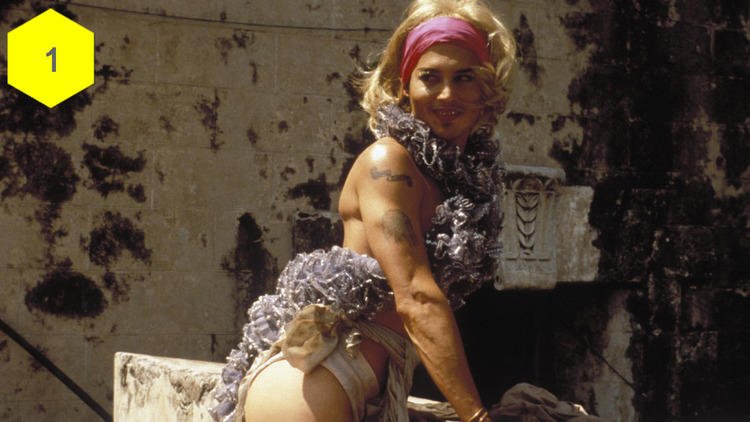 10/10
Johnny Depp in 'Before Night Falls' (2000) The characterJailhouse drag queen, and a total hero(ine). Johnny struts out of prison with a contraband book firmly inserted… well, you know where. The lookBarbie doll meets drunken sailor, tattoos and all. Hot or notKind of, yeah. And a darn sight less creepy than 'Alice in Wonderland'. Read review
In '
Dallas Buyers Club
', Jared Leto joins a proud tradition of cross-dressing actors. He pulls it off, too, with a David Bowie-like, androgynous appeal. We've taken a dip into the movie make-up box to find out which actors make drag work for them – and which ones just look like a pig in lipstick.
Snap up exclusive discounts in London
Time Out's handpicked deals — hurry, they won't be around for long...