Our 10 favourite movie scenes of 2013
Brilliant movies mean brilliant set-pieces, and the past 12 months have delivered both in spades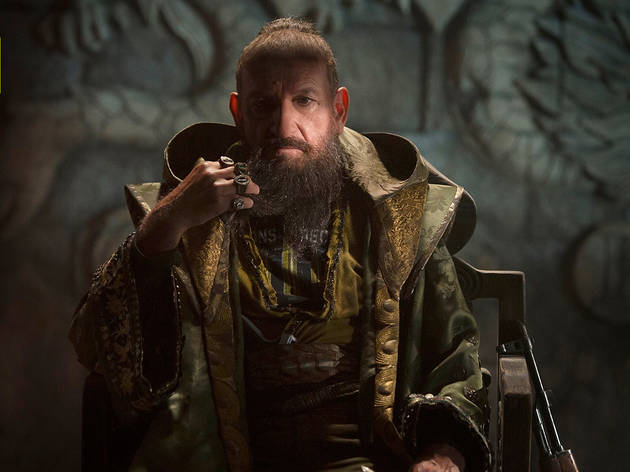 1/10
Iron Man 3 – The Mandarin unmasked What's going on?This mindblowingly successful but slightly by-the-numbers superhero sequel featured one jaw-dropping moment of wit and inventiveness, a total reversal of expectations which also happened to be among the funniest scenes of the year. Like the rest of the world, Tony Stark aka Iron Man (Robert Downey Jr) has been horrified by the random, violent actions of global terrorist The Mandarin (Ben Kingsley). Tracking the evil mastermind to his lair, Stark sneaks into the master bedroom… Why our jaws droppedThere's a loud flushing sound, the bathroom door slams back and Kingsley emerges, flapping his dressing gown around his pale, hairy knees and warning about the stench. It soon emerges that The Mandarin is a construct, and Kingsley's character is in fact Trevor Slattery, a down-at-heel London-based actor and full-time drug hoover hired by the real villain to be the face of pure evil. Thanks to a beautifully judged performance from Sir Ben and a lovely turn of phrase from screenwriters Shane Black and Brit Drew Pierce ('his Lear was the toast of Croydon… wherever that is'), it's a charmingly eccentric, genuinely hilarious aside amid all the blood and thunder. Read review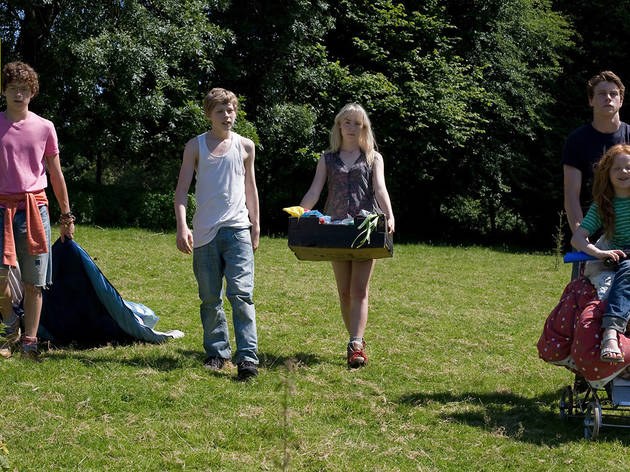 2/10
How I Live Now – 'Which Will' What's going on?One of 2014's most overlooked films was Kevin Macdonald's bleak, beautiful adaptation of Meg Rosoff's novel about a group of kids trying to survive World War 3. When the bombs start to fall, bratty immigrant Saoirse Ronan and her rustic cousins flee to a remote barn rather than be evacuated by the authorities. Why our jaws droppedIn this sequence, the kids discover the joys of rough living in a glorious montage scored by Nick Drake's romantic ode 'Which Will': they swim, catch game and build fires to dance madly around. A film in love with the English landscape in all its haunting beauty, 'How I Live Now' is as rich and strange a portrait of this sceptered isle as any since MacDonald's grandpa Emeric Pressburger was alive, and this is its sweetest moment. Read review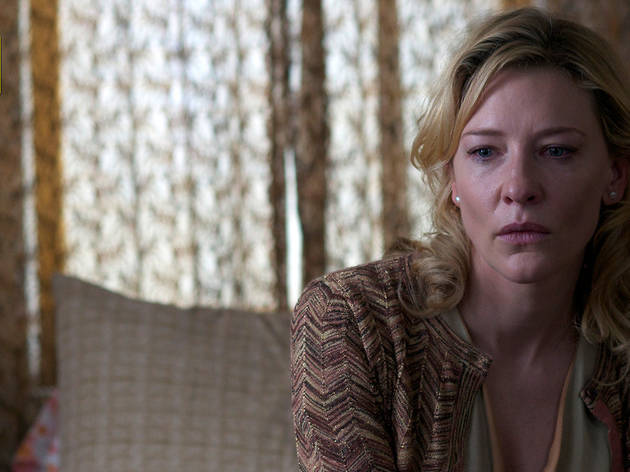 3/10
Blue Jasmine – The bench What's going on?Jasmine (Cate Blanchett) is a woman adrift in a world she doesn't understand: fleeing the breakdown of her marriage to imprisoned financial playboy Alec Baldwin, she's ended up crashing with her poor but happy sister Sally Hawkins. But try as she might, Jasmine can't get a break: her new boss is a perv, her potential relationship has ended in disaster, and her adopted son won't speak to her. Why our jaws droppedWoody Allen is no stranger to bleak endings – check out 'Deconstructing Harry' – but 'Blue Jasmine' takes it to a whole different level. In a single, devastating shot, Allen and Blanchett make it clear that this woman has simply reached the end: there are to be no more chances, no more reinventions, no more tricks. She's done. It's dour, beautiful and utterly heartbreaking. Read review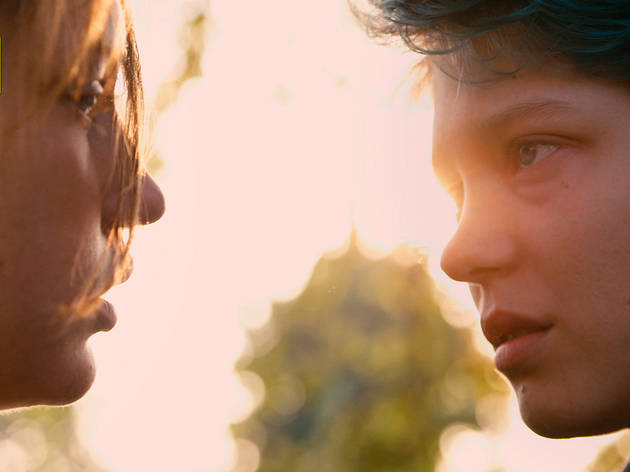 4/10
Blue is the Warmest Colour – The breakup What's going on?Adele (Adèle Exarchopoulos) and Emma (Lea Seydoux) were the perfect couple: young, wild, artistic and deeply, desperately in love. But time has its way of breaking down even the most tightly knotted relationships, and after a few years together both of them start looking for ways out. When Adele has a brief fling with a co-worker and Emma finds out, it all comes crashing down. Why our jaws droppedThe movie breakup scene is all too familiar: there's a bit of crying, a lot of long, regretful looks, the odd recrimination, then it's done. In Abdellatif Kechiche's astonishing film, all that goes out the window: this is a knock-down, drag-out, snot-spattered endurance test of a scene, devastating in its emotional veracity and sheer, punishing intensity. This is about as good as acting gets. Read review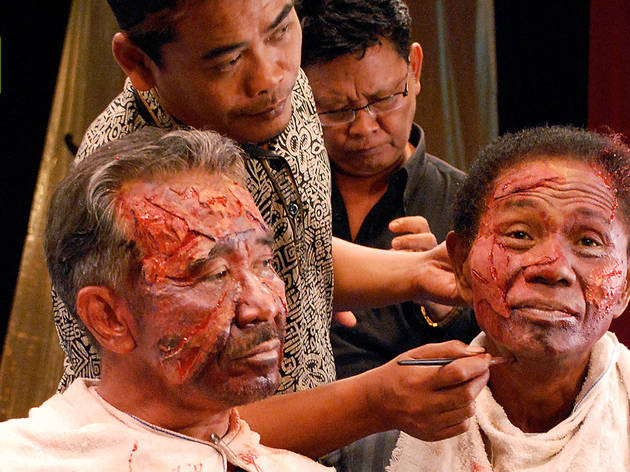 5/10
The Act of Killing – The interview What's going on?For this deeply disturbing documentary, director Joshua Oppenheimer asked the perpetrators of war crimes in Indonesia to relive their experiences on celluloid. Believing they're making a patriotic drama about their own youthful heroics, the old men appear on a local TV talk show to brag about their exploits and promote the movie. Why our jaws droppedImagine switching on 'The Graham Norton Show' only to discover that he's not only interviewing Adolf Eichmann, but they're both having a jolly old laugh about the old days. The breezy, ingratiating way the interviewer panders to these monsters – 'That's right, God hates communists!' – illustrates how deeply ingrained in Indonesian culture these horrific crimes have become, and how easily propaganda can be used to brainwash a nation. Read review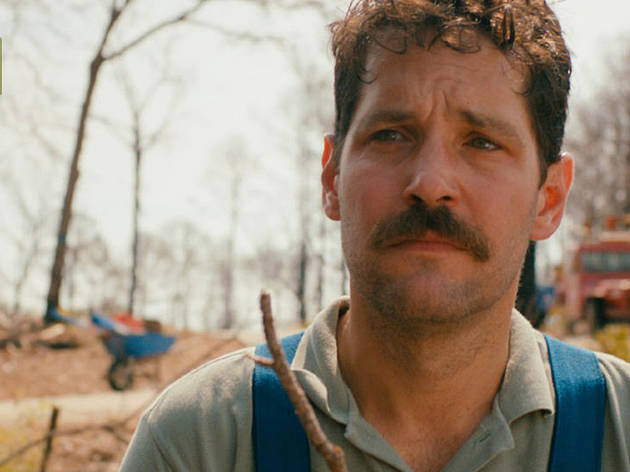 6/10
Prince Avalanche – Abandoned lives What's going on?Based on an Icelandic comedy, 'Prince Avalanche' is a subtly loveable sideways step for 'Pineapple Express' director David Gordon Green. Set in the '80s, the film follows two men – moustachioed dreamer Paul Rudd and his girlfriend's annoying brother Emile Hirsch – as they paint lines on a rural stretch of Texas highway, bickering and bullshitting all the way. Why our jaws droppedOverall, 'Prince Avalanche' is a simple delight: it's wry, insightful and fun, if a little slight. But midway through the film, Rudd wanders into a patch of woodland blackened by a forest fire and stumbles across the ruins of an old house. The film becomes ever more ghostly and dreamlike as he encounters an elderly woman in the wreckage, mourning the loss of her home, her life, her happiness. It's a stark, riveting moment of harsh and timely truth-telling. Read review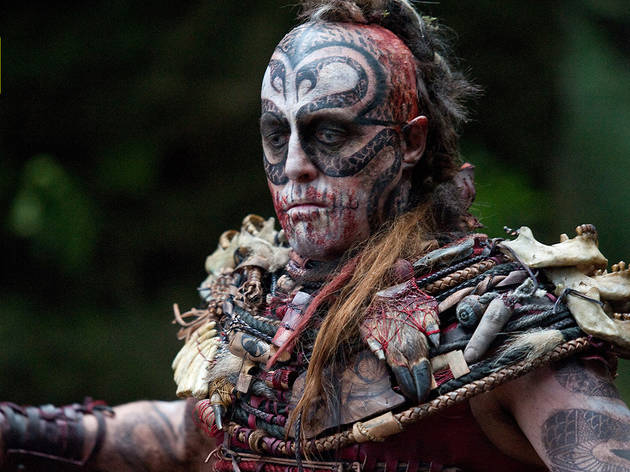 7/10
Cloud Atlas – That cannot be Hugh Grant What's going on?For this sprawling, ludicrously overambitious adaptation of David Mitchell's era-spanning novel, directors Tom Tykwer and the Wachowskis employed a smorgasbord of fine actors – Tom Hanks, Halle Berry and Jim Broadbent among them – to play a variety of different characters throughout history. The result is a lot of crazy accents, even crazier haircuts and crazier-than-you-can-imagine make-up jobs. Why our jaws droppedIn one particular tale, Hanks plays a futuristic tribesman whose utopian island village comes under attack from savage cannibals. The chief of the invaders is a terrifying figure, his face painted with intricate Maori tattoos, his mouth gorily stitched and dripping with blood. And then you realise – under all that slap, it's only the English romcom's most beloved export, old floppy-fringe himself, Hugh Grant. And life will never be quite the same again. Read review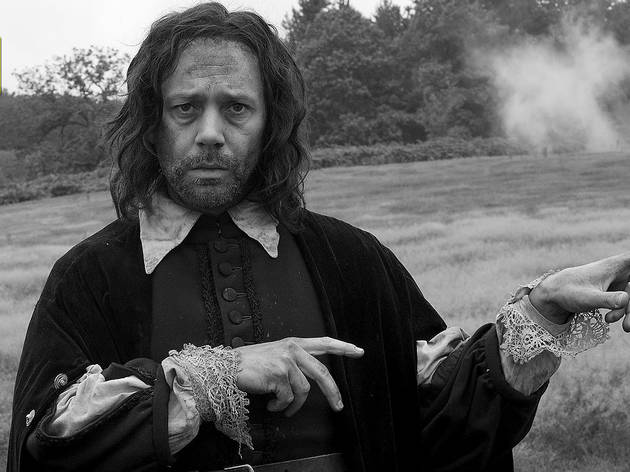 8/10
A Field in England – Black sun rising What's going on?To be honest, it's hard to pin down, precisely: in Ben Wheatley's intentionally obscure Hammer-influenced midnight movie – shot for peanuts in, as the title suggests, a field in England – a group of soldiers fleeing the Civil War come under threat from mysterious, possibly drug-induced mystical forces. It all comes down to a battle of wills and wits between cowardly scholar Reece Shearsmith and aristocratic alchemist Michael Smiley. Why our jaws droppedAfter a mind-mangling but relatively sedate first hour, Wheatley suddenly, recklessly pulls out all the stops for a sequence of pure, nightmarish psychedelia, arguably the most inventive, intensive blast of experimental cinema shot on these shores since the early '70s. The wind rises, a dark star dawns, and nature itself seems to run for cover as the characters are assaulted by powers beyond their – or our – comprehension. Read review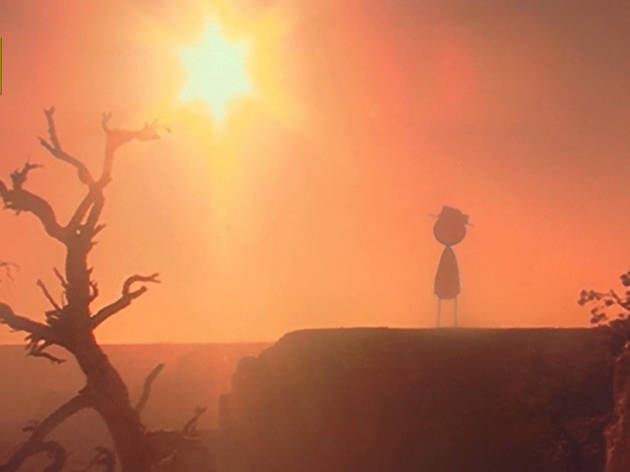 9/10
It's Such a Beautiful Day – Bill lives for eternity What's going on?In Don Hertzfeldt's self-scripted-animated-directed-narrated-and-distributed cartoon masterpiece, a simple man called Bill is buffeted by forces both external – the meaninglessness of modern culture, a faltering medical system, his hapless, emotionally scarred family – and internal: his own mind is breaking down. Following an ill-advised trip to find the father he never knew, Bill drives all night and finds himself on the edge of sanity, in a remote field, dying. Why our jaws droppedInstead of watching him expire, we are instead treated to a vision of Bill living for all eternity, learning everything there is to know, visiting everywhere there is to visit, experiencing and soaking up every last drop of joy and sadness that this world has to offer. It's all a dream – or is it? – but it's also a wish, a desperate hope that death is not the end, that instead we might all achieve greatness before we're cast, lonely, into the void. Read review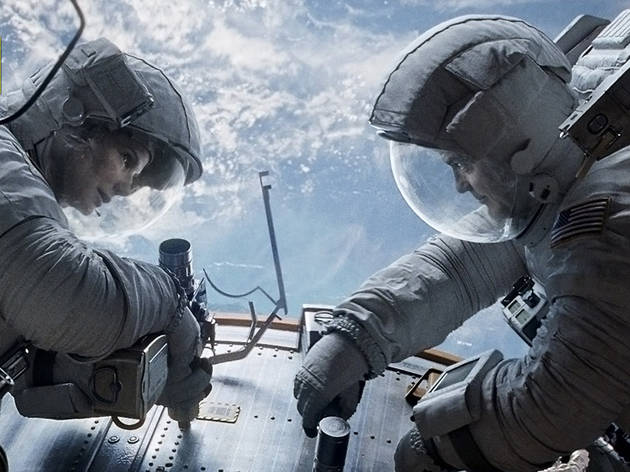 10/10
Gravity – The opening What's going on?A series of intertitles stressing the inhospitable nature of outer space flash on the screen, white letters on black. Then we're in. Three astronauts are working to fix the Hubble telescope, and the camera circles as they work, joke, and exchange scientific banter. There's a crackle on the headset – Houston warns of a debris cloud heading their way. And in the blink of an eye, everything goes to hell. Why our jaws droppedQuite simply, there's never been a sequence like this before. Shot in 3D with 'cameras' completely untethered by anything but director Alfonso Cuarón's imagination, it's dizzying, immersive and terrifying. But this isn't just a cold display of cutting edge special effects: none of it would mean a jot if it wasn't for the two very human, seriously imperiled characters at the centre. Cuarón's genius is to keep his focus resolutely fixed on these two individuals as they spin out of control, grasping for every last lifeline. The result is perfect cinema. Read review

As Shakespeare probably said, a great movie scene is a joy forever. And 2013 has given us more than our fair share of such joys, from a pungent terrorist mastermind to a lonely woman on a San Francisco bench, from a very French breakup to a very English cannibal warlord. Prepare for eye-popping action and heartbreaking emotion as we run down our 10 favourite scenes of the year.

A word of warning: a number of these scenes involve MAJOR spoilers, so proceed with caution.

Missing Time Out magazine?
You can still read our latest issue from the comfort of your couch
Read online