Prop Store: behind the scenes
As movie memorabilia experts Prop Store gear up for their big annual auction, we take a tour of warehouses stuffed with space suits, rubber aliens and futuristic weaponry
Looking for that last little detail to make your sci-fi costume party go with a bang? Need an extra-enormous laser gun to scare the kids off your lawn? Planning to clone Leonard Nimoy? Then you need Prop Store, the auction house specialising in movie memorabilia. As they gear up for their annual auction on September 23 at the BFI IMAX in Waterloo, the Prop Store team gave us peak at their 'Raiders of the Lost Ark'-style warehouse piled to the rafters with eye-frazzling film cast-offs. Many of these items will be on display at the IMAX in a free exhibition that's running until the auction. So if you're dying to clap eyes on Superman's undercrackers, here's your chance. But first, take our behind the scenes tour in pictures.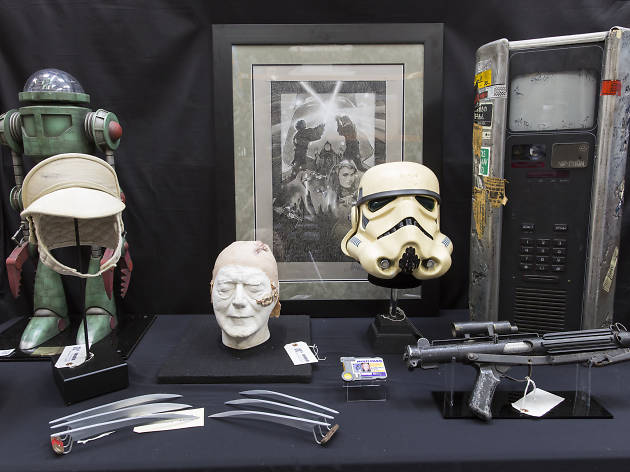 © Scott Chasserot
We start with a selection of items going under the hammer this year, including a pair of Wolverine's claws from 'X-Men 2' (in resin instead of adamantium, sadly), a robot model from 'Mars Attacks!', a vidphone from 'Blade Runner' complete with graffiti and LA 2019 vintage stickers and a number of 'Star Wars' items.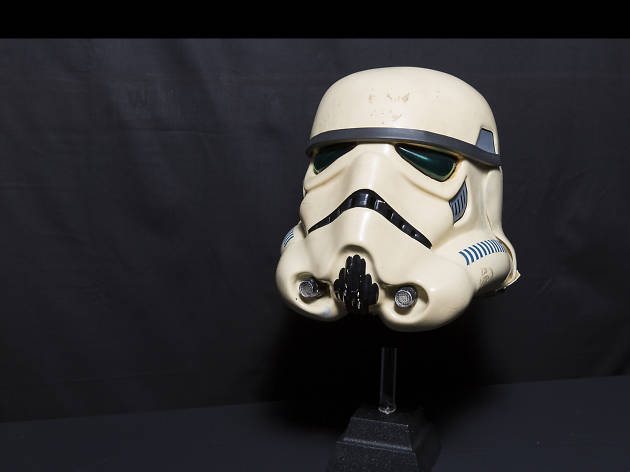 © Scott Chasserot
One of the most impressive pieces in the auction is this unexpectedly creepy stormtrooper helmet from 'The Empire Strikes Back'. It has blue decals on the sides and green bubble lenses that follow you around the room.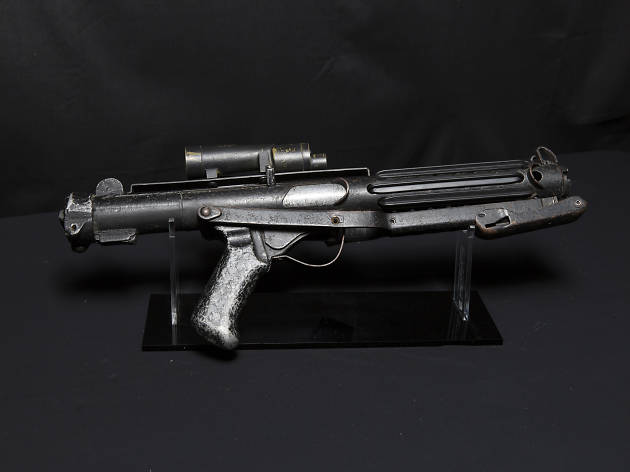 © Scott Chasserot
If you've got the helmet, you need the gun – this stormtrooper pistol from the first 'Star Wars' is made from solid metal, including parts from a Sterling machine gun. Penis substitutes don't come much more braggable than this.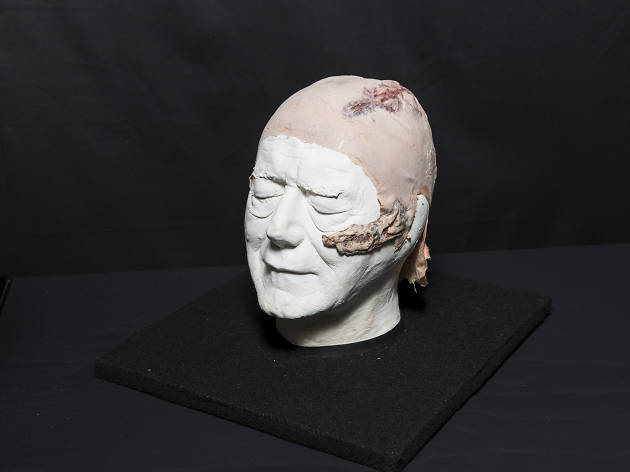 © Scott Chasserot
Perhaps the most jaw-dropping single item in the entire auction, this is the rubber scar-piece used for Darth Vader's tragic death scene, mounted on a cast of actor Sebastian Shaw's head. It comes courtesy of legendary designer Stuart Freeborn, the guy they modelled Yoda on (honest!).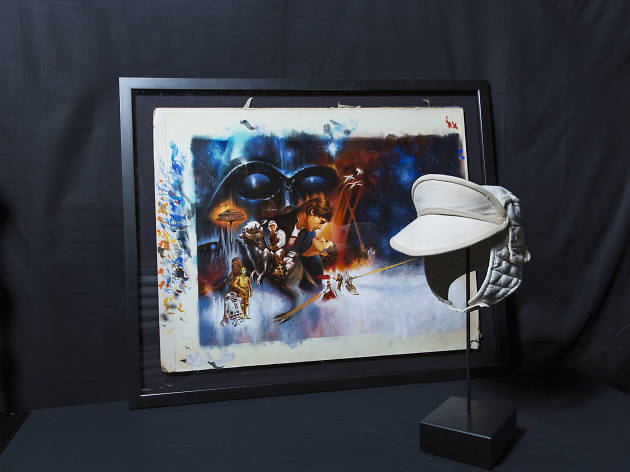 © Scott Chasserot
The final 'Star Wars' pieces are a gobsmackingly vivid and beautiful painted quad poster for 'The Empire Strikes Back' – an uncredited British copy of the classic 'Gone With the Wind' design – plus a rebel snow-hat as worn by Leia, Luke and Cliff from 'Cheers' (probably)!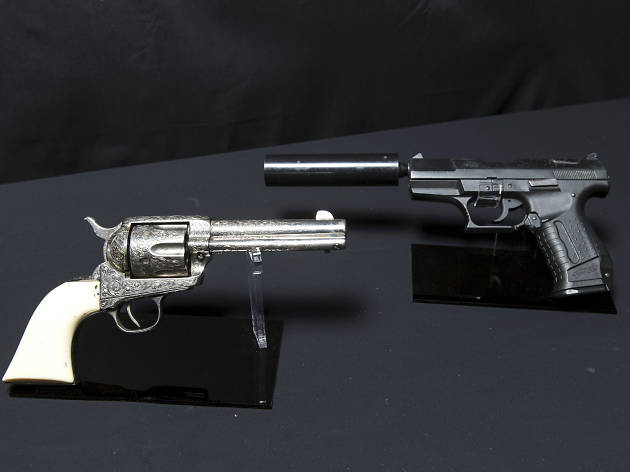 © Scott Chasserot
Feast your eyes on James Bond's weapon. Though actually, the left-hand item is Scaramanga's 'other' weapon from 'The Man With the Golden Gun' – aka, the one that isn't made of gold. The other is Bond's own P99 pistol – with silencer – from 'Tomorrow Never Dies'.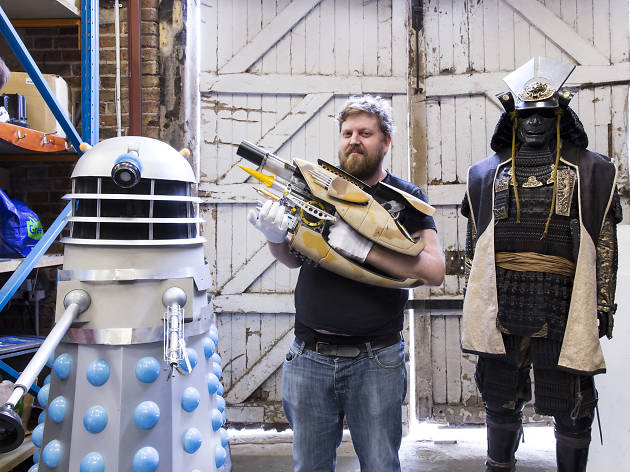 © Scott Chasserot
If you're a bit of a hardware fetishist, this mega-weapon used by Gary Oldman in sci-fi misfire 'The Fifth Element' will float your boat. (It's here being modelled by Time Out's film geek Tom Huddleston, who can report that it weighs a bloody ton).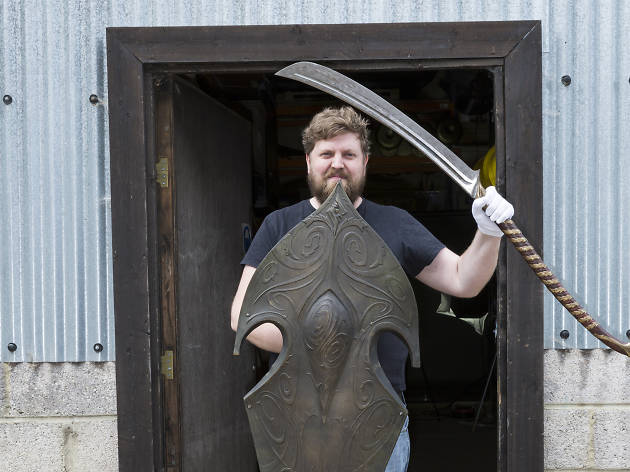 © Scott Chasserot
Here's a lovely elf shield and sword combo from 'The Lord of the Rings'. Perfect for mowing down your enemies, or indeed the lawn.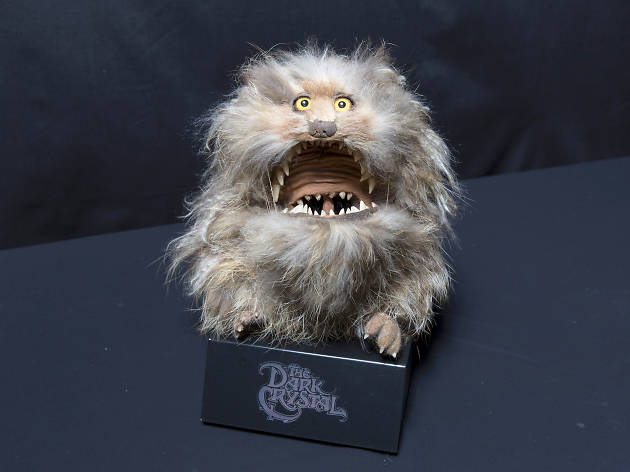 © Scott Chasserot
Here's a prop from another fantasy classic, a hand puppet of the feisty Fizzgig from Jim Henson's 'The Dark Crystal'. The Prop Store team told us it was extremely rare to find any Henson puppets for public sale.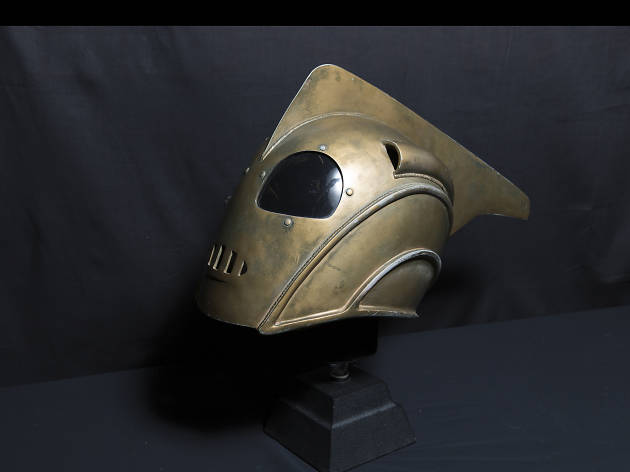 © Scott Chasserot
The film may not be a solid-gold classic, but the art deco costume design in 1991 superhero flop 'The Rocketeer' is second to none. This amazing flight helmet comes with a padded interior, and can be matched to several scenes in the film.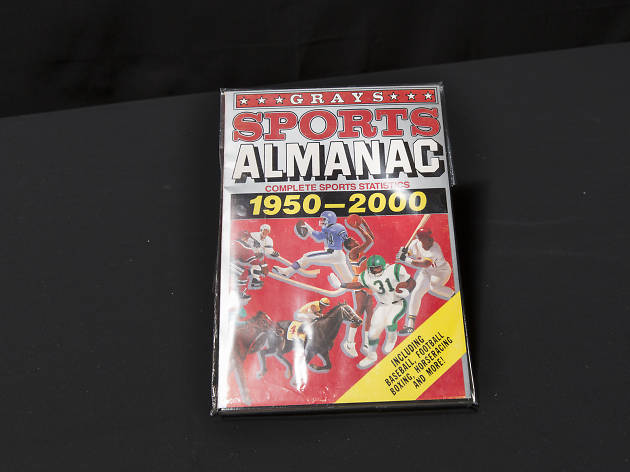 © Scott Chasserot
Sadly, the Delorean itself isn't on sale, so you can't take this 'Back to the Future 2' sports almanac back in time and transform your own destiny. It's awfully shiny, though.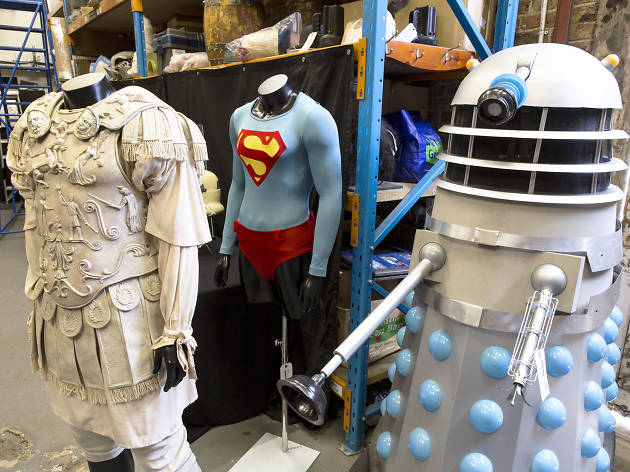 © Scott Chasserot
If dress-up's your bag, here are a pair of incredible costumes – Joaquin Phoenix's villain-suit from 'Gladiator', ideal if you want to throw the world's classiest hissy fit, and an original Christopher Reeve outfit from 'Superman' – next to a full-size '60s-style Dalek made for TV's 'An Adventure in Space and Time'.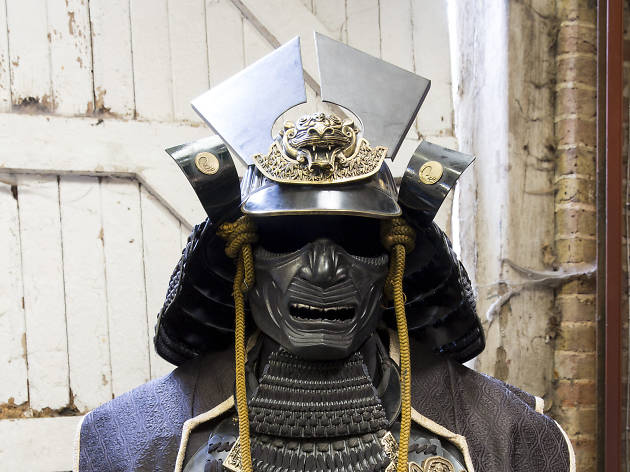 © Scott Chasserot
Need to pimp up your living room, or planning a highly fashionable killing spree? How about this full suit of Samurai armour, worn by Ken Watanabe in 'The Last Samurai'?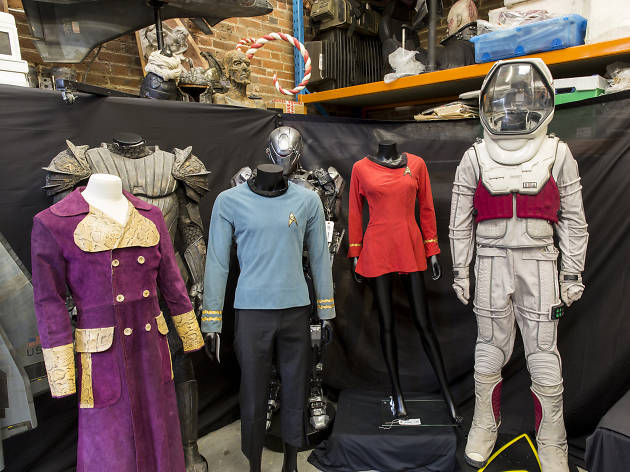 © Scott Chasserot
Trekkies, stop drooling. Here you can see a blue costume worn by Leonard Nimoy as Spock in the original 1960s 'Star Trek' TV series (season two, in case you're wondering). It even has his name stitched into the trousers. It's flanked on the right by one of Nichelle Nichols's Uhura outfits, and on the left by a snakeskin-trimmed jacket worn by Malcolm McDowell in 'A Clockwork Orange'. Wear all three at once for that foxy-Vulcan-droog look.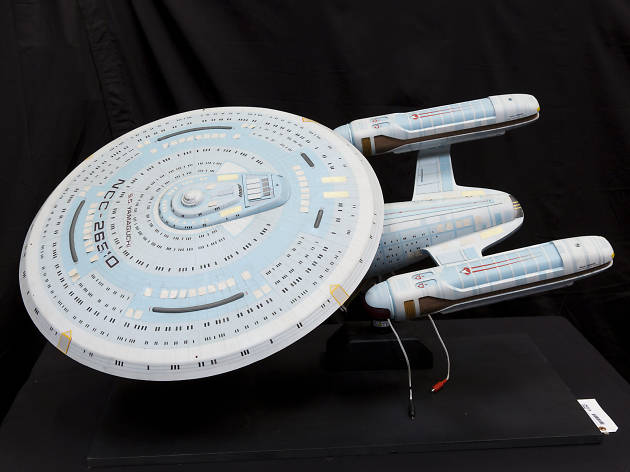 © Scott Chasserot
Here's one of the many miniatures in the auction, an Ambassador class starship from 'Star Trek' that has appeared on the show under many different names. It lights up and everything!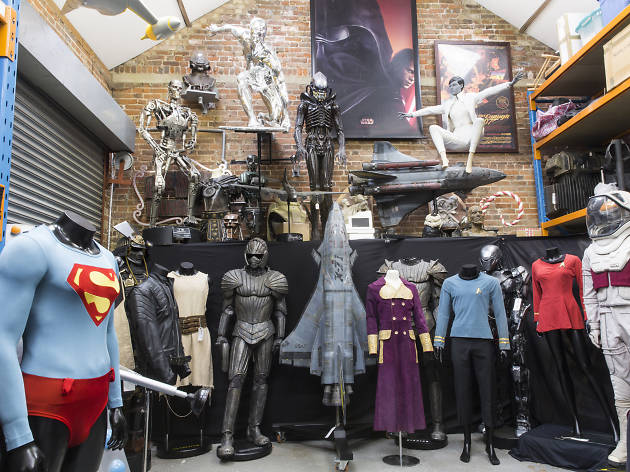 © Scott Chasserot
We'll end with a wide shot of Prop Store's main display room. Not all of these goodies are available in the auction. In addition to the items we've already covered, you can see here a leather jacket worn by Arnie in 'Terminator 3', a rustic frock worn by Russell Crowe in 'Gladiator' and a miniature space shuttle from 'Armageddon'. The only question is how far your budget's going to stretch...
Discover more from the world of sci-fi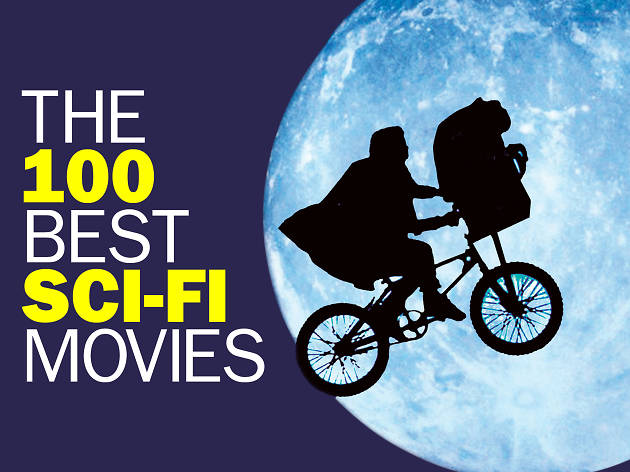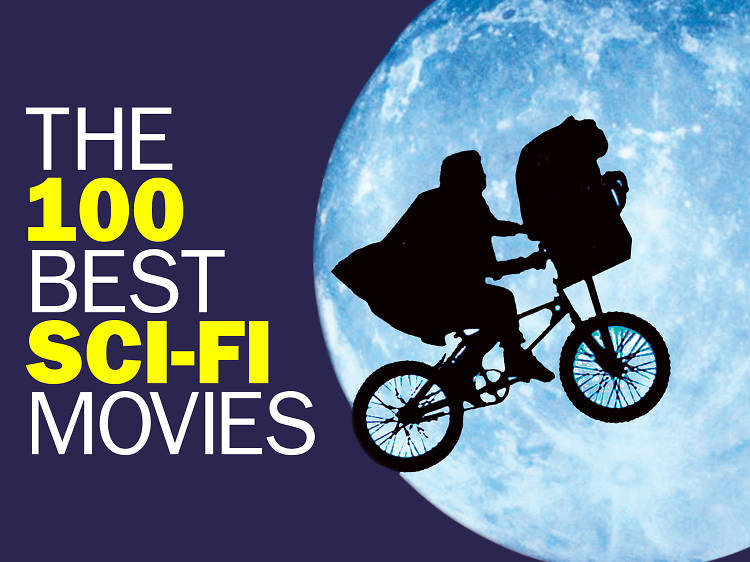 A definitive look at the genre from the silent spectacle of 1927's 'Metropolis' to the emotional intimacy of 2013's 'Her'
Support Time Out
We see you're using an ad-blocker. Ad revenue is Time Out's main source of income. The content you're reading is made by independent, expert local journalists.
Support Time Out directly today and help us champion the people and places which make the city tick. Cheers!
Donate now