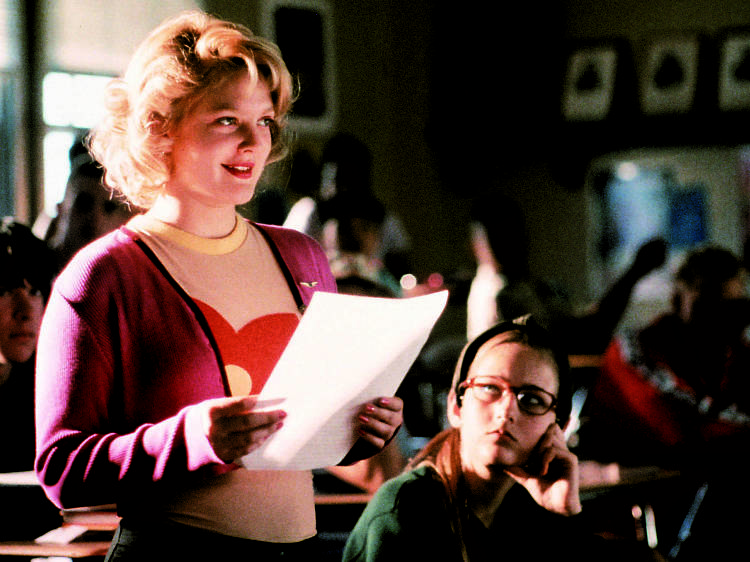 Director: Raja Gosnell
Cast: Drew Barrymore, Leelee Sobieski, David Arquette
Best quote: 'I'm not Josie Grossie anymore!'
Quintessential teen moment: When Sam finds out that Josie loves him and runs to the baseball field, where she is waiting on the pitcher's mound for her first kiss.
Yearbook superlative: Best first kiss with a stadium audience
When undercover reporter Josie Geller (Barrymore) is assigned to research teenage culture, she enrolls as a student at her former high school and finds herself reliving her high school insecurities as though she'd never left. But with the help of her brother Rob (Arquette), who enrolls to help her out, she befriends the cool kids, putting herself in a different social hierarchy this time around.
Josie is given a second chance at high school and finally falls in love along the way – the twist being that it's with her English teacher, Sam Coulson (Michael Vartan), who thinks she's a real high school student. Josie uses her false persona to try to fit in, only to later explain her real story through the article she publishes. Ramona Saviss