The highs and lows of David Bowie on screen
As a live tour of the V&A's hugely popular David Bowie exhibition screens in cinemas, we look back over the Thin White Duke's patchy movie career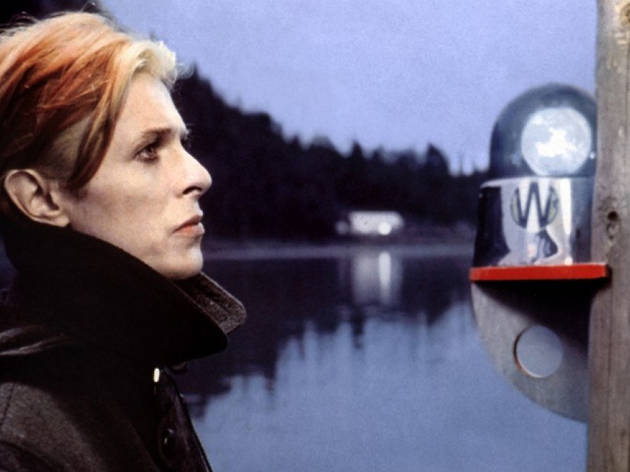 1/10
Bowie's first, most high-profile and probably finest big-screen performance was as the helpless, homesick alien Thomas Jerome Newton in Nic Roeg's remote, snowblind space oddity. Read the Time Out review of 'The Man Who Fell to Earth' (1976)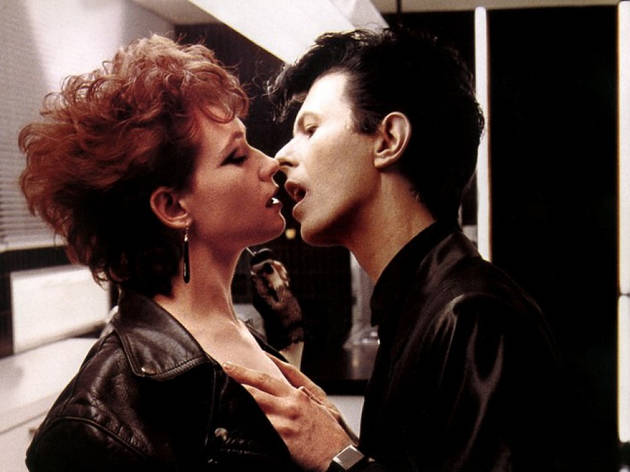 2/10
Having appeared on stage as John Merrick in 'The Elephant Man' and on TV in Bertolt Brecht's 'Baal', Bowie returned to the cinema as Catherine Deneuve's vampiric toyboy in Tony Scott's slick MTV horror flick. Read the Time Out review of 'The Hunger' (1983)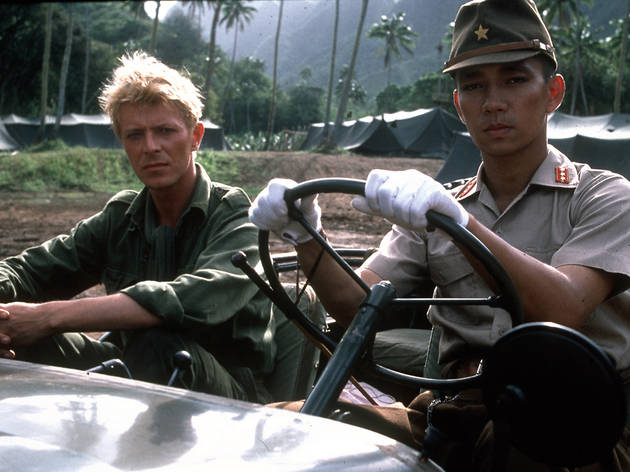 3/10
It's disappointing to note that Bowie's last serious leading role was three decades ago, as the brutalised British officer in Nagisa Oshima's frank, disturbing Japanese POW camp drama. Read the Time Out review of 'Merry Christmas, Mr. Lawrence' (1983)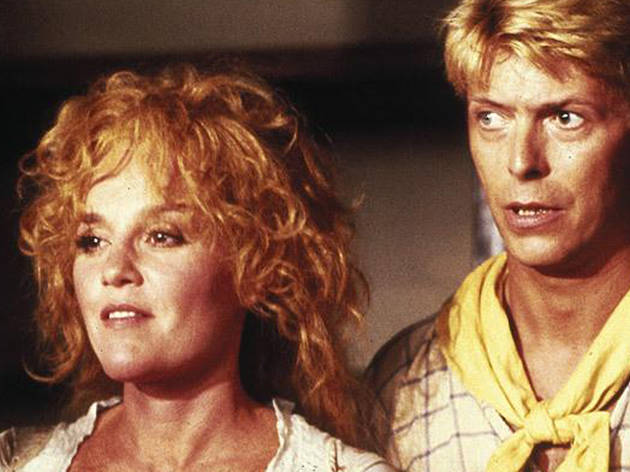 4/10
Bowie's uncanny knack for sniffing out a box-office disaster began with his tiny but lovable cameo in this disastrous post-Python Britcom, in which he appears as Eric Idle's peculiarly dressed (ahem) 'cabin boy'. Read the Time Out review of 'Yellowbeard' (1983)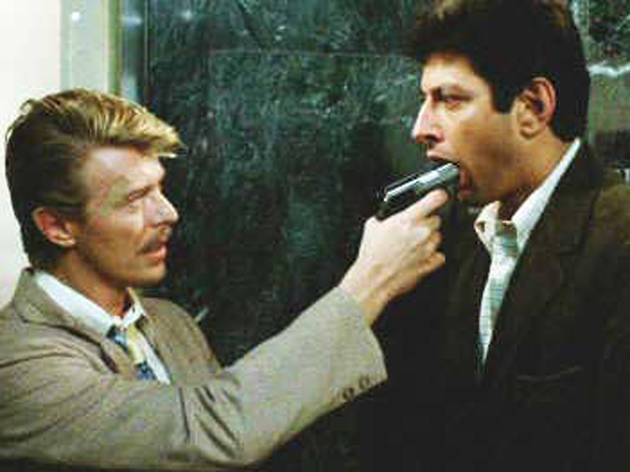 5/10
Another largely forgotten oddity, but this yuppies-in-peril romp has the consolation of actually being pretty good. Bowie's final scene – in which he and rock 'n' roll icon Carl Perkins go at it with daggers drawn – is simply unmissable. Read the Time Out review of 'Into the Night' (1985)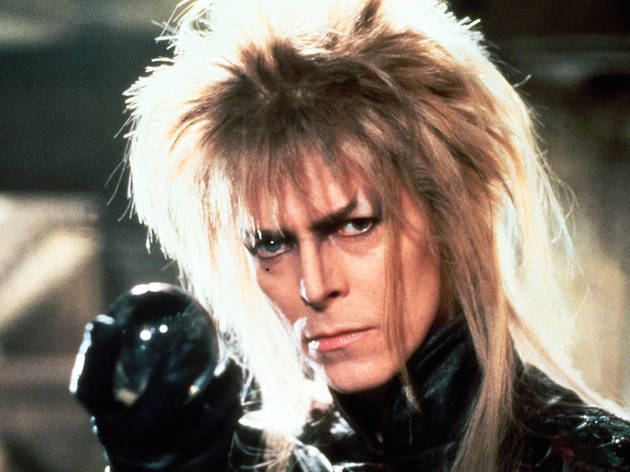 6/10
Jim Henson's gloriously glitzy, outrageously bouffanted, courgette-down-the-undercrackers fantasy classic remains a staple of outdoor cinema programmes and '80s-themed guilty-pleasure movie nights to this day. Read the Time Out review of 'Labyrinth' (1986)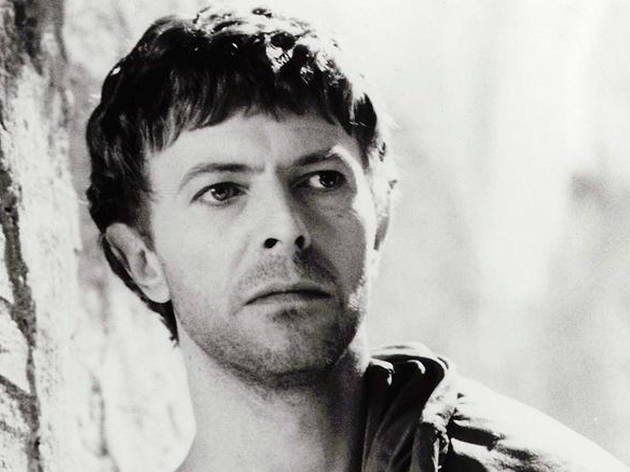 7/10
'So you are the... son o' God?' Bowie is at his driest and most unearthly as Pontius Pilate in Martin Scorsese's wildly controversial Jesus biopic, offering barbed counsel to the Messiah as he waits for the end. Read the Time Out review of 'The Last Temptation of Christ' (1988)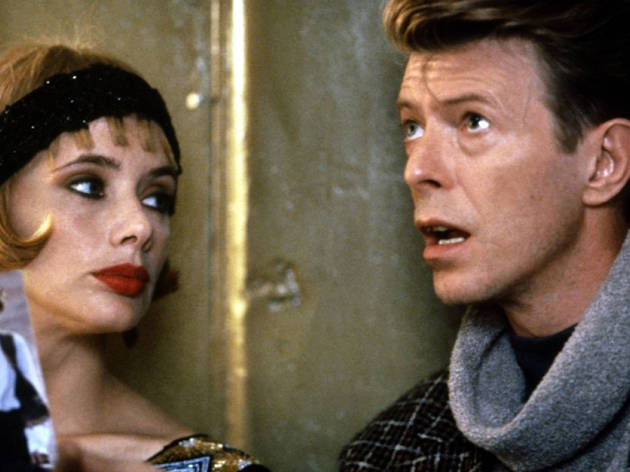 8/10
The overlooked turd in Bowie's plate of spicy cinematic meatballs, this disastrous New York hipster-com sees a horribly stilted, silk-suited Bowie team up with Rosanna Arquette to rob a restaurant. Wackiness ensues. Read the Time Out review of 'The Linguini Incident' (1991)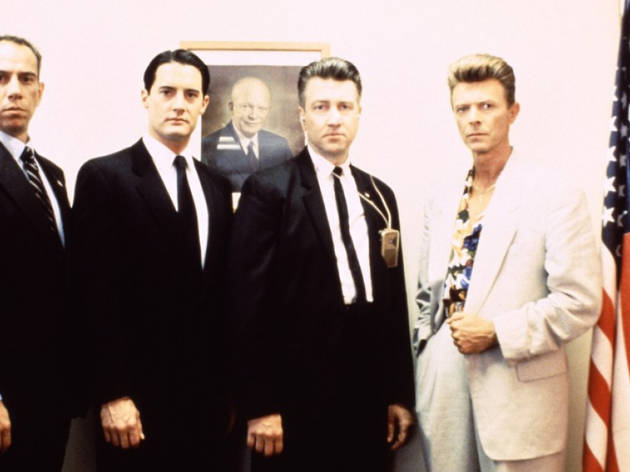 9/10
Bowie's part in David Lynch's magnificent prequel may have been snipped to a walk-on, but there's no forgetting his ferocious entrance, smashing his way into Kyle MacLachlan's nightmares and muttering incomprehensibly about Judy. Read the Time Out review of 'Twin Peaks: Fire Walk with Me' (1992)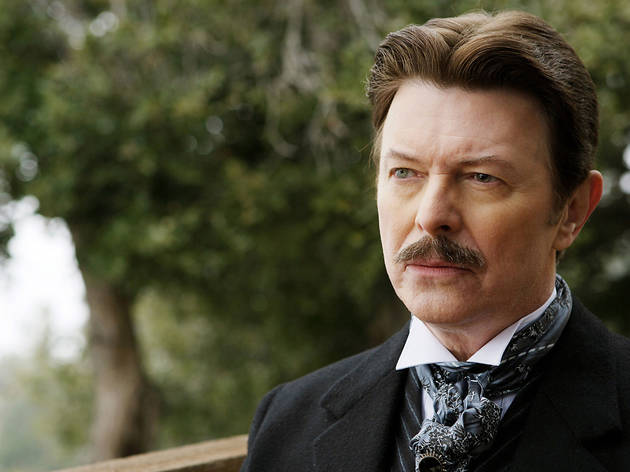 10/10
In the past two decades, Bowie's screen output has dwindled to a handful of personal appearances and the occasional mind-bending cameo. He pops up in Christopher Nolan's otherwise forgettable twist-fest as the legendary electrical scientist Nikola Tesla. Read the Time Out review of 'The Prestige' (2006)
He's played an alien, a vampire, an FBI agent, a Roman general and a goblin with vegetables stuffed down his pants. But somehow he always manages to remain uniquely Bowie. We track the on-screen ups and downs of one of the world's most fascinating and enigmatic performers.
'David Bowie Is Happening Now' screens live in UK cinemas on Tue Aug 13, with some encore screenings on the weekend of Aug 16-18.
Missing Time Out magazine?
You can still read our latest issue from the comfort of your couch
Read online
More Time Out film features