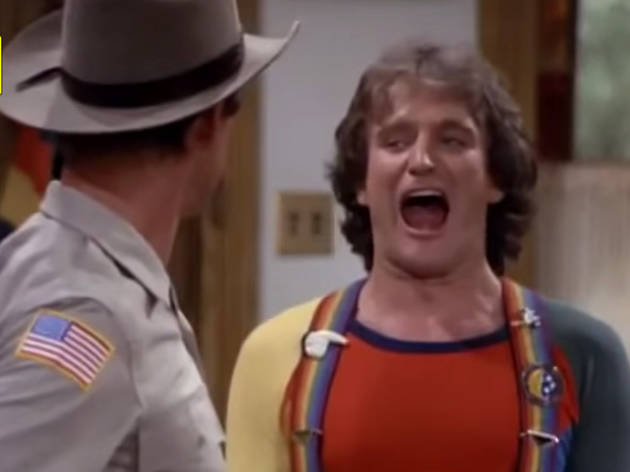 1/10
He was never afraid to look ridiculous As seen in... 'Mork and Mindy' (1978-1982) From the day he burst onto America's screens as the adorable alien Mork in a particularly odd episode of 'Happy Days', Robin Williams was never afraid to look a bit stoopid. When Mork got his own TV show, Williams would get to spend a large chunk every show indulging in a variety of wild crimson jumpsuits and rainbow-striped dungarees. The fact that he also spoke in a nonsense language and performed feats of crazed slapstick was almost secondary.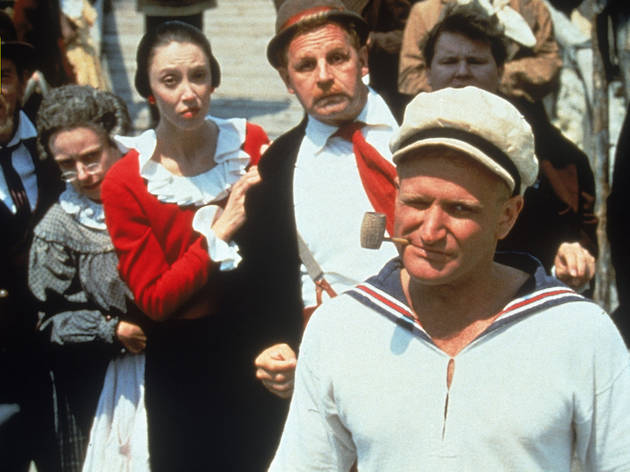 2/10
He took risks As seen in... 'Popeye' (1980) Years before it became fashionable to remake every single creative property under the sun, Robin Williams took the title role in Robert Altman's bizarre live action take on 'Popeye', delivering one of the most unusual and grotesque leading man performances of all time. The film was a notorious flop, with audiences protesting that they could barely understand a word of Williams's dialogue. But viewed in hindsight, it's a glorious oddity: freaky, idiosyncratic and strangely appealing. Just like its star. Read more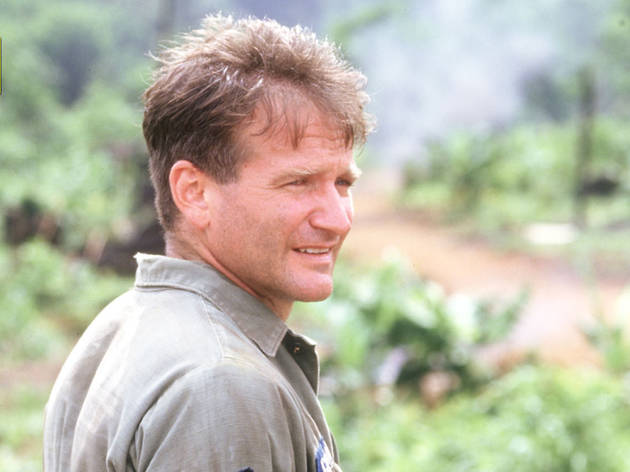 3/10
He took on the establishment As seen in... 'Good Morning Vietnam' (1987) As a product of the free-thinking 1960s, Williams was never one for shutting his mouth and toeing the party line. His stand-up shows often tackled political subjects, particularly the Bush-baiting routines he performed following his 2009 heart surgery. In his film roles he tended to play it a little safer, with a few notable exceptions including this career-making role as a DJ drafted to Vietnam to entertain the troops. Yes, it may get a little gushy, but it's considerably more politically frank than most 'Nam flicks. Read more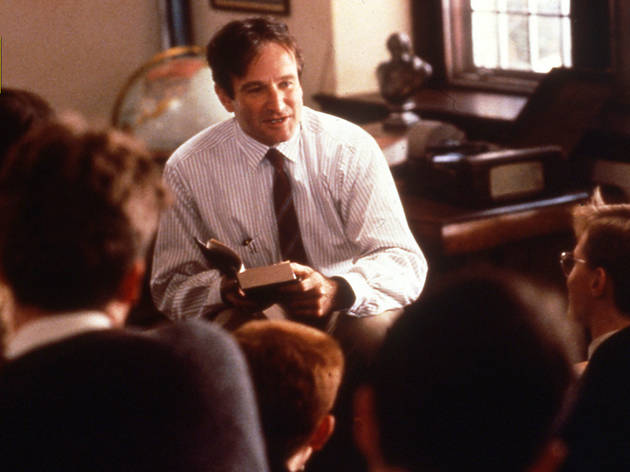 4/10
He was a sentimental soul… but that's okay As seen in... 'Dead Poets Society' (1989) Thanks to a few ropey films ('Patch Adams', anyone?), Williams was too often dismissed as a sicklysweet sentimentalist. Still, while he made his fair share of stinkers, there were many times when he managed to rein in these tendencies and play an emotional role with powerful directness. His performance as the rebellious teacher in this tragic prep-school drama is perhaps the finest example: Williams is twinkly, sympathetic and sweet, but never cloying. Read more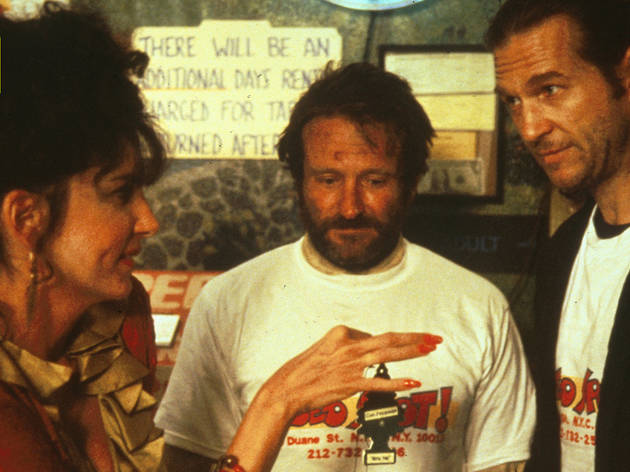 5/10
He was a lifelong outsider As seen in... 'The Fisher King' (1991) He may have been a stalwart of mainstream Hollywood cinema, but Williams never really felt like an industry insider. His dedication to taking weird little roles in weird little movies continued throughout his career. And just when you thought you had him pegged as a rubber-faced schmaltz-smith, he'd come out with something like 'The Fisher King', in which he plays a homeless fantasist suffering from mental illness and mourning the loss of his family. It's a graceful, truly heartbreaking performance. Read more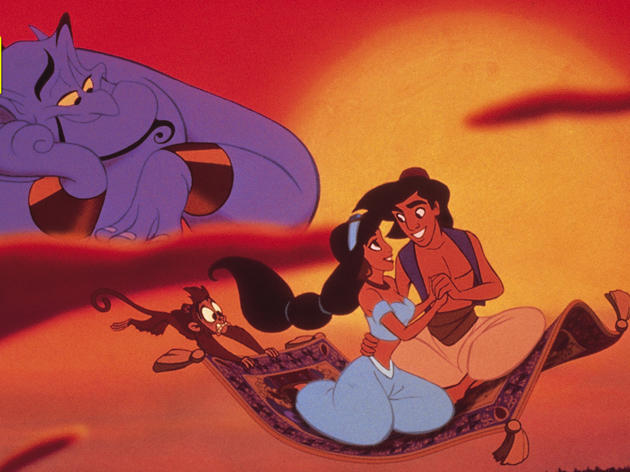 6/10
He was the king of the ferocious ad-lib As seen in... 'Aladdin' (1992) When Disney took the unlikely decision to hire Williams as the voice of the genie in their animated 'Aladdin', they presumably expected him to read his lines in a wacky voice and collect his paycheck. Instead, Williams entirely reinvented his part, leaving the animators struggling to keep up with his wild flights of inspired fancy. The result was a film that, for better or worse, revolutionised big-screen animation: celebrity voiceovers are the norm now, and it's all Robin's fault. Read more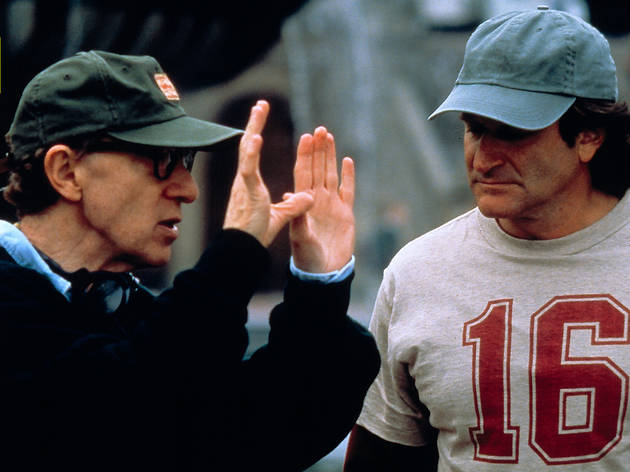 7/10
He never stopped doubting himself As seen in... 'Deconstructing Harry' (1997) It's rare for a high-profile actor to display their self-doubt issues. But Robin Williams wore his raging inferiority complex like a badge of honour. It fed into his wild stand-up routines, his freaky personality-split interviews and, of course, his lifelong battles with drug and alcohol addiction. Another consummate self-critic, Woody Allen must have recognised a kindred spirit in Williams, gifting him with the tiny but perfectly formed role of a movie actor who finds himself going 'out of focus' – not just on the screen, but in real life. It's funny, sad, and strangely terrifying. Read more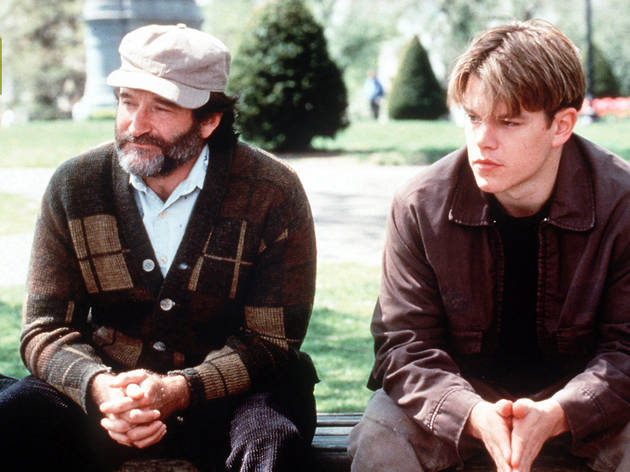 8/10
He was a terrific dramatic actor As seen in... 'Good Will Hunting' (1997) Many were surprised when Williams made the mid-career switch from outright comedy to more dramatic roles (while others found themselves wishing he'd done this all along, and saved humanity from 'The Birdcage'). Still, there's no doubting his talent as a 'straight' actor. His performance as a psychologist mourning his dead wife could so easily have slipped into saccharine. That it didn't is testament to Williams's frequent bouts of good taste. It won him an Oscar, and rightly so. Read more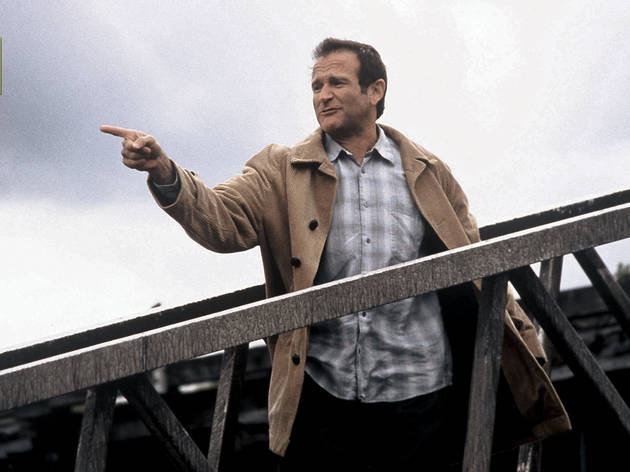 9/10
He was a great villain As seen in... 'Insomnia' (2002) There's a group of viewers out there who always found Robin Williams a bit creepy: he's so manic, so obviously disturbed, there must have been something 'wrong' under the surface. And there was – but it turned out to be a deep-rooted depression, rather than anything more sinister. However, he was brilliantly able to plough this edge of nagging discomfort into a handful of beguiling and at times genuinely shocking villainous roles, most notably in 'One Hour Photo' and Christopher Nolan's bleak Alaskan thriller 'Insomnia'. Read more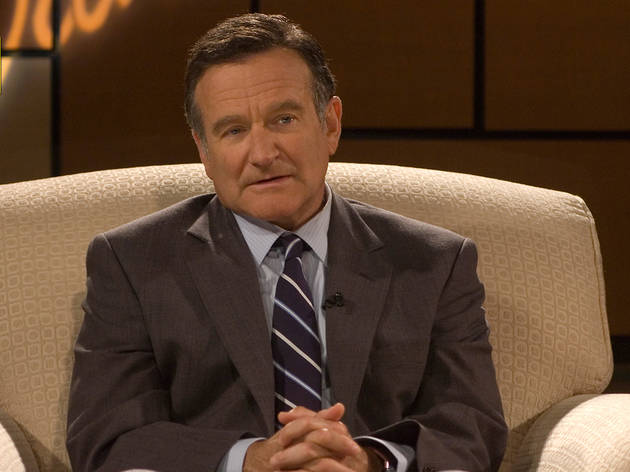 10/10
He really, really wanted us to love him As seen in... 'World's Greatest Dad' (2010) Bottom line: all of those insecurities, all that showing off, it all just seemed to scream 'love me!'. And who are we to deny him? In perhaps his finest role, Williams threw this desperate desire into sharp relief. The 'hero' of Bobcat Goldthwait's cruel, brilliant satire is a teacher and failed author who, upon discovering that his repellent teenage son has auto-erotically killed himself, takes it upon himself to rewrite the dead boy's diary and set himself up as an expert in teenage grief. A masterclass in smart, self-loathing satire with a truly fist-pumping feelgood ending, this is Williams in extremis: melancholy, hilarious, disturbing, unpredictable, intelligent and – yes – deeply, inexplicably loveable. Read more
Ten reasons we love Robin Williams
We pay tribute to the wild, unpredictable Hollywood star whose career ranged from outright comedy to Oscar-winning dramatic roles

This week, comic actor Robin Williams took his own life. The newspapers have been full of it, sharing every grisly detail of his final hours. But we have no desire to talk about that. We'd prefer to remember this comedy giant in a more positive light – as a stand-up genius, a fine dramatic actor and an all-round really nice guy. Here are ten reasons to love – and to miss – the great Robin Williams.

Support Time Out
We see you're using an ad-blocker. Ad revenue is Time Out's main source of income. The content you're reading is made by independent, expert local journalists.
Support Time Out directly today and help us champion the people and places which make the city tick. Cheers!
Donate now