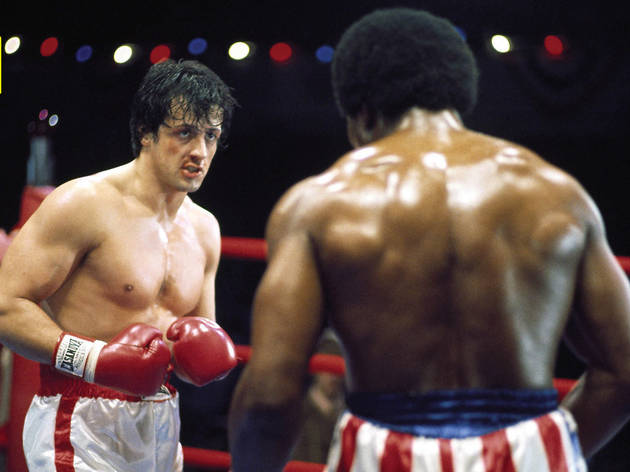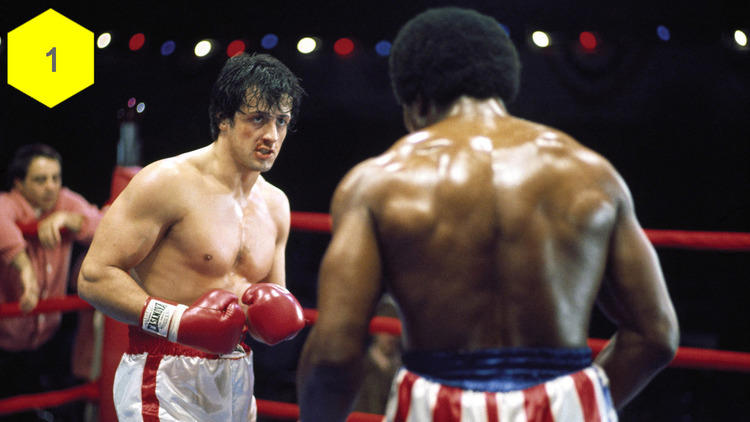 1/10
Nominated for...Best Actor, 'Rocky', 1977 How did that happen?With his turn as ball-bouncing thug-turned-champ Rocky Balboa coming early on in Stallone's career, critics perhaps didn't realise that they were witnessing an actor exercising the full width, breadth and depth of his emotional range. 'Look! Look how good he is at portraying a mumbling hunk of meat!' they must have cried. Four decades (and five 'Rocky' sequels) later, Sly's still waiting for that second nod. Why didn't he win?A posthumous award for Australian actor Peter Finch for his performance in 'Network' was too fitting a send-off for the Academy to resist. Also in Finch's favour: he didn't sound like a wounded manatee when shouting his girlfriend's name.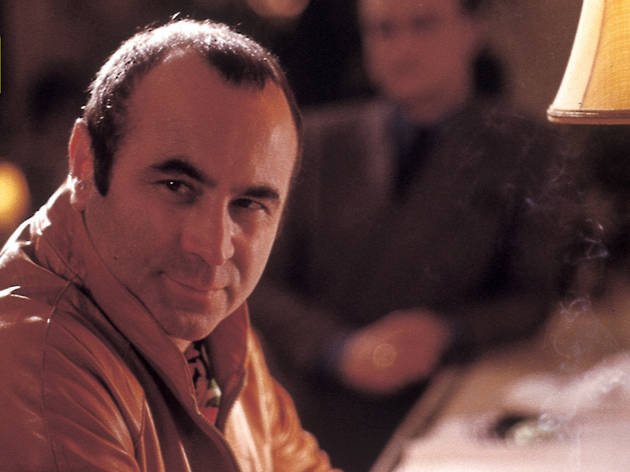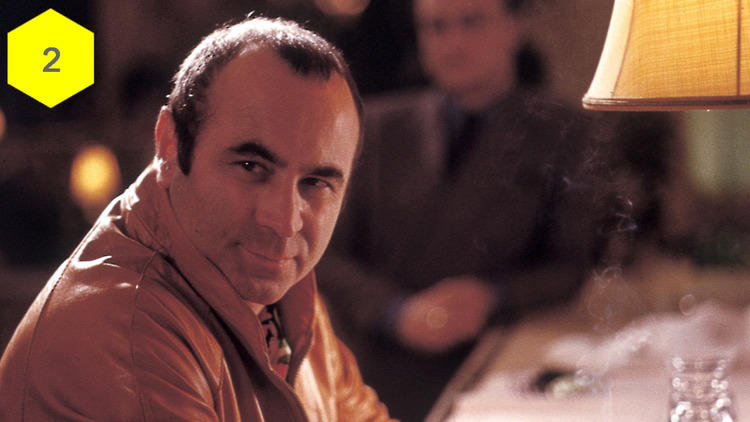 2/10
Nominated for...Best Actor, 'Mona Lisa', 1987 How did that happen?The diminutive perma-cockney may be best remembered for his many portrayals of slang-slinging tough guys, but, back in his prime, old Hoskers lent his acting chops to a few meatier roles. Irish director Neil 'Interview with the Vampire' Jordan cast him as ex-con George in bleak, noir-tinged drama 'Mona Lisa', which saw Hoskins charged with keeping an eye on working girl Simone (Cathy Tyson). Why didn't he win?Having been nominated for (and missed out on) the award six times previously, Paul Newman was within his rights to cause a scene had his performance in 'The Color of Money' gone unacknowledged. We can't imagine Hoskins felt too glum on his flight back to London – he picked up a Bafta for the same role.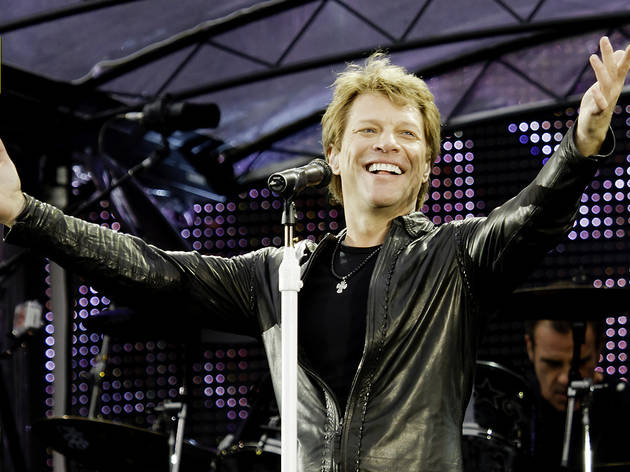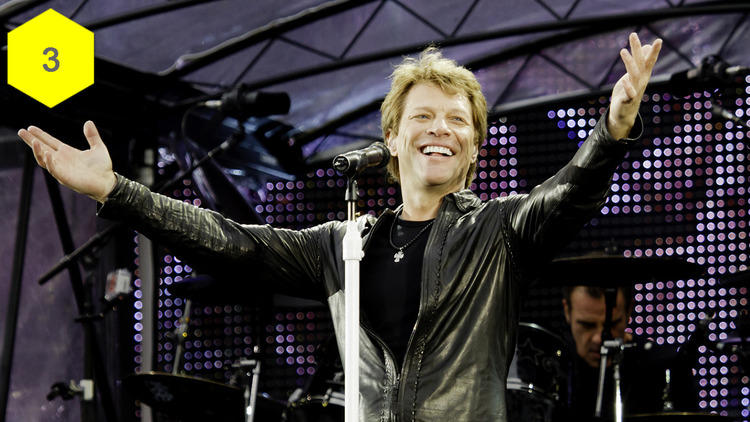 3/10
Image: © Aija Lehtonen
Nominated for...Best Original Song, 'Blaze of Glory' ('Young Guns II'), 1991 How did that happen?Once in a while, the Academy likes to demonstrate that it's got its finger on the pulse of popular culture, and in 1991 this resulted in the rock world's hairiest ballad belter getting an Oscar nomination. The song was written specifically for 'Young Guns II' after Bon Jovi rejected a request from star Emilio Estevez to use 'Wanted Dead or Alive' on the film's soundtrack, on the grounds that the lyrics had nothing to do with the film's plot. He's a stickler for detail, that Bon Jovi. Why didn't he win?Possibly because Stephen Sondheim's Madonna-sung 'Sooner or Later (I Always Get My Man)' (as featured in 'Dick Tracy') was too sexy not to win, or possibly because the prospect of a man in a leather vest giving an Oscar acceptance speech was simply too surreal to contemplate.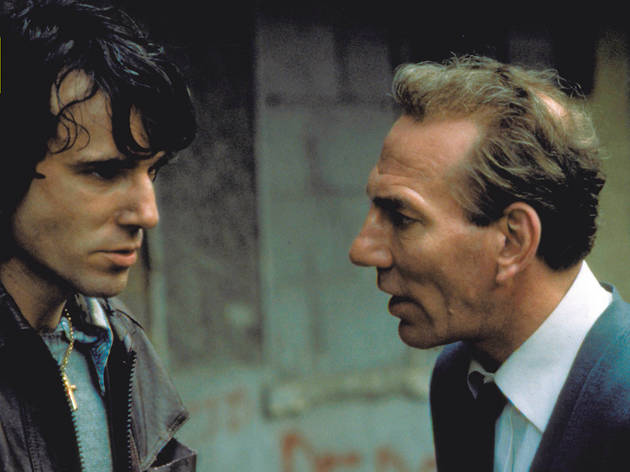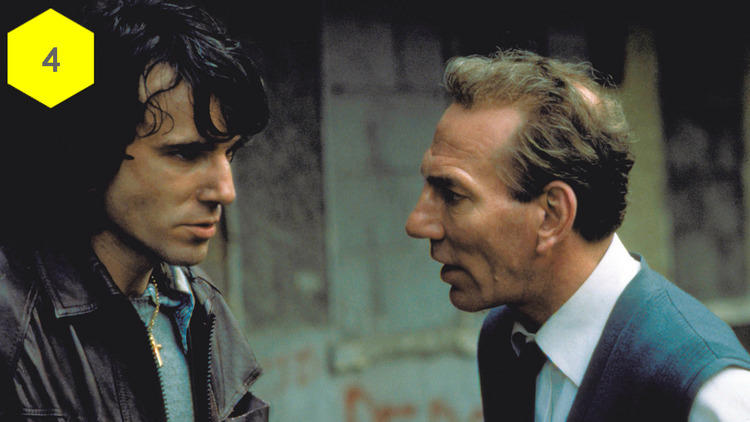 4/10
Nominated for...Best Supporting Actor, 'In the Name of the Father', 1994 How did that happen?Is starring alongside one of the greatest actors of all time a help or hindrance? Though the British actor's career was cut tragically short by pancreatic cancer in 2011, Postlethwaite still found time to work with Baz Luhrmann, Christopher Nolan, David Fincher and Steven Spielberg, but it was only when he appeared opposite the great Daniel Day-Lewis that the Academy saw fit to deign Postlethwaite worthy of an Oscar nod. Coincidence? Maybe. Maybe not. Why didn't he win?The competition was just too strong. While 19 year-old Leonardo DiCaprio unquestionably should have taken the prize for his performance in 'What's Eating Gilbert Grape', it instead went to the oldest man up for the award that year – Tommy Lee Jones, for his role in 'The Fugitive'.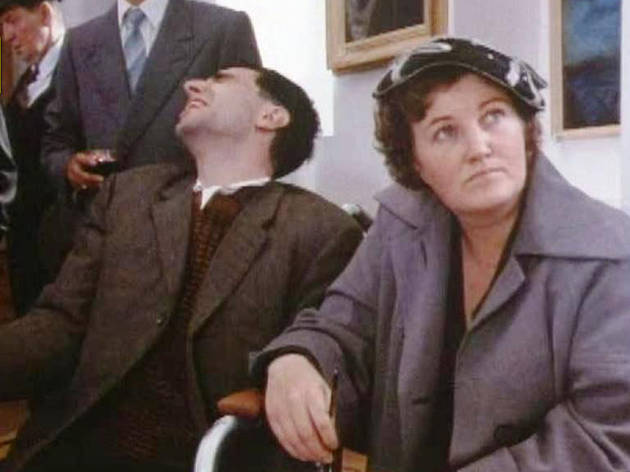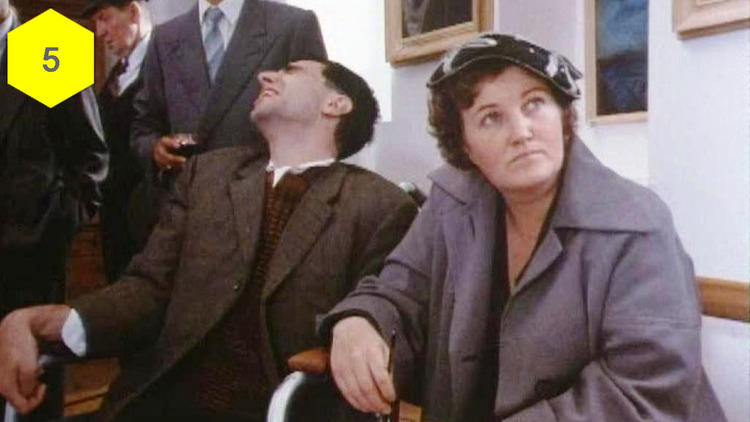 5/10
Nominated for...Best Supporting Actress, 'My Left Foot', 1990 How did that happen?For British and Irish actors, the path to Academy attention is well established: do a couple of gritty dramas back home, maybe a bit of Shakespeare, then keep your fingers crossed that someone in Hollywood notices. Alternatively, you can make like Brenda Fricker and leap from mopping brows in 'Casualty', to starring opposite Daniel Day-Lewis in your first major film part. From there, it's simply a case of playing the role without acknowledging the utterly ridiculous series of events that's befallen you, and you might be in with a shot. Why didn't she win?That's the thing – she did, meaning 1990 will forever be remembered as the year that whatshername off that hospital soap beat off both Anjelica Huston and Julia Roberts to win one of the biggest prizes in acting. Fricker left 'Casualty' the following year, claiming her character had become too one-dimensional. What a pro.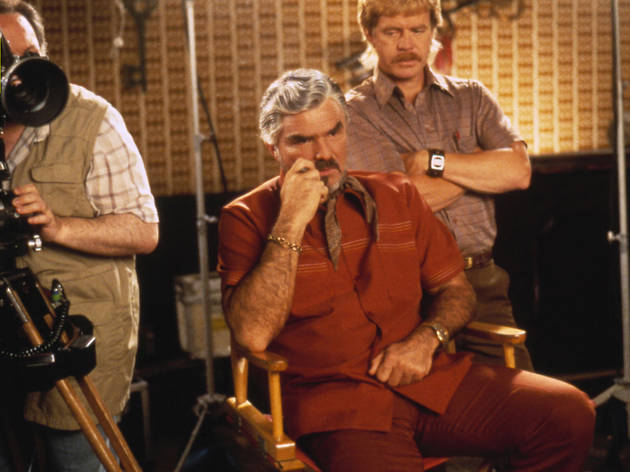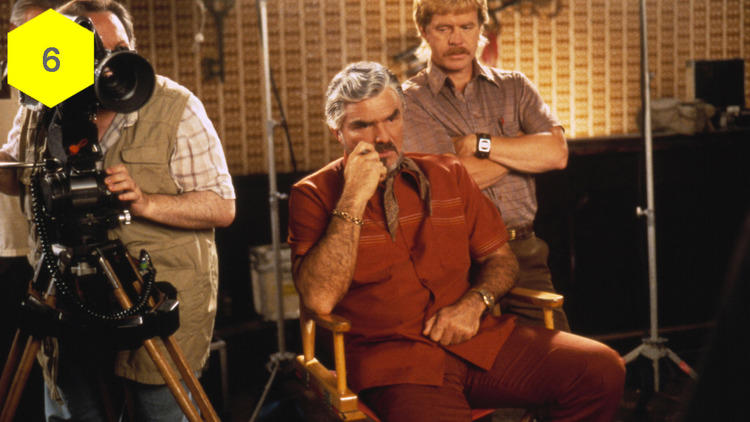 6/10
Nominated for...Best Supporting Actor, 'Boogie Nights', 1998 How did that happen?According to Reynolds, it was his decision to pose naked in a 1972 issue of Cosmopolitan that prevented him and his 'Deliverance' co-stars from picking up Oscars. He was probably as surprised as we were, then, when his portrayal of porn director Jack Horner earned him his first and only Academy nod. Why didn't he win?Sadly, a film about the golden age of the US porn industry was too much for the Academy to – ahem – swallow, and Robin Williams picked up the award instead for 'Good Will Hunting'. Co-star Julianne Moore and writer-director Paul Thomas Anderson were left similarly high and dry.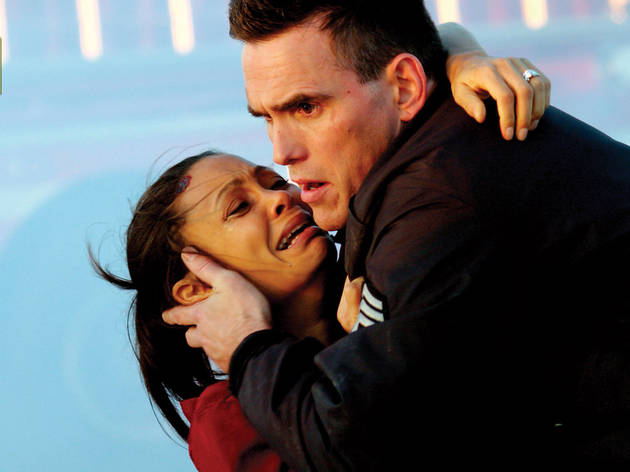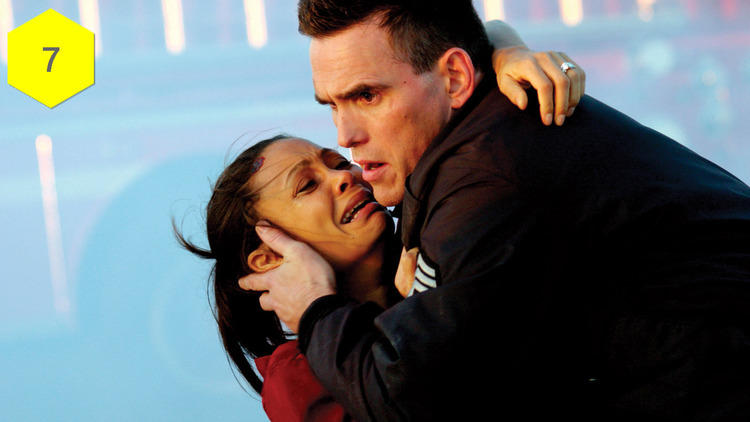 7/10
Nominated for...Best Supporting Actor, 'Crash', 2006 How did that happen?Unless you were a teenage girl in the 1980s, we reckon we can safely assume that Matt Dillon has never really set your world on fire. How an actor famed for playing mono-dimensional heartthrobs and douchebags landed a role in Paul Haggis's preposterously talent-laden tale of racial and social strife is anyone's guess, but we can't deny that he delivered the goods as LAPD slimeball John Ryan. Why didn't he win?It was only ever a two-horse race between George Clooney (for tackling mid-east arms dealers in 'Syriana') and Jake Gyllenhaal (for wishing he knew how to quit Heath Ledger in 'Brokeback Mountain'). On the night, Clooney got the gong, and Dillon (we imagine) got drunk.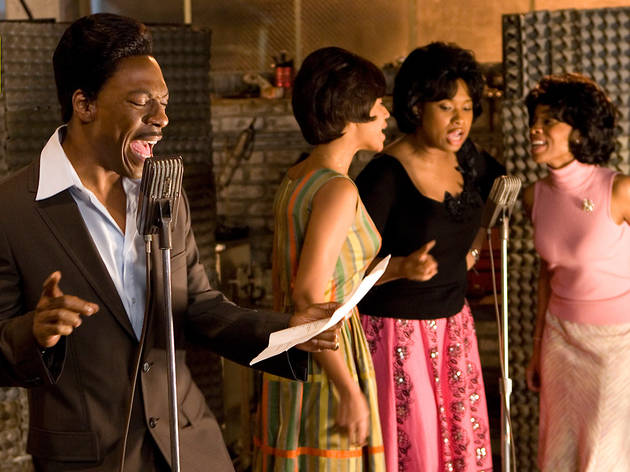 8/10
Nominated for...Best Supporting Actor, 'Dreamgirls', 2007 How did that happen?At one point during the first decade of the twenty-first century, it seemed Eddie Murphy was on a one-man mission to bankrupt Hollywood, getting involved with more flops than a poker champion. Bizarrely, the performance of his career came smack-bang in the middle of it, with his genuinely brilliant turn as soul singer James 'Thunder' Early threatening to erase the memory of all those snarky one-star reviews. Why didn't he win?Oscar voters will forgive the odd artistic misfire, but perhaps the lingering funk of 'Pluto Nash', 'I Spy' and 'Daddy Daycare' was just too much for the Academy's nostrils. The return to fat-suited obscurity was almost instant, with Murphy picking up the Golden Raspberry award for Worst Actor for his role in 'Norbit' the following year.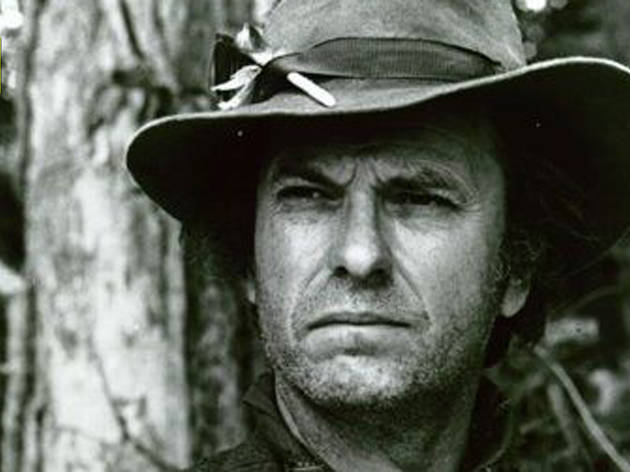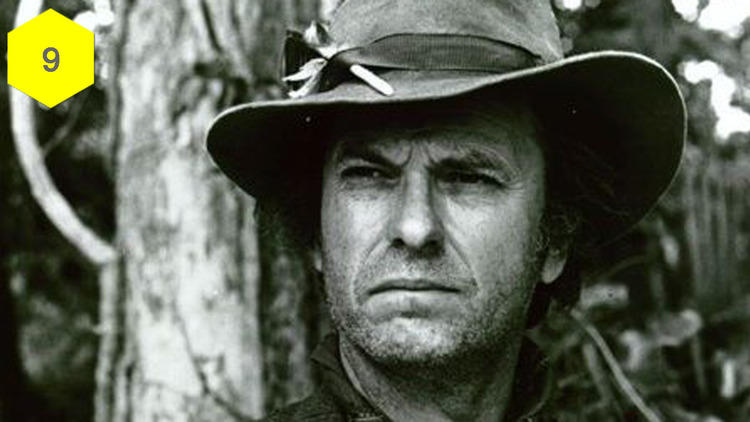 9/10
Nominated for...Best Supporting Actor, 'Cross Creek', 1984 How did that happen?Though he's played US presidents three times on the small screen, Hollywood casting directors seem determined to steer Torn into less heavyweight roles – generally ones involving speaking gruffly and/or scowling heavily. Director Martin Ritt was one of few to take a chance on handing the actor something grittier, casting him as tragic deer-slaying dad Marsh Turner. Why didn't he win?Two words: Jack Nicholson. Yup – the man who replaced Torn on 'Easy Rider' after his infamous falling out with Dennis Hopper was also responsible for denying him his first bid for Oscar glory (and presumably last, unless 'Men in Black' gets a seriously arty reboot).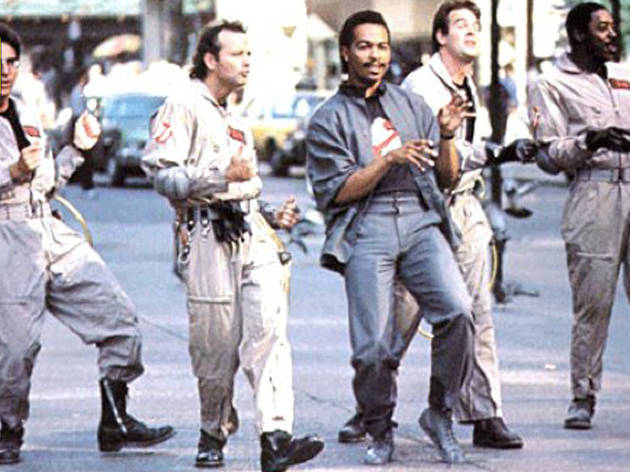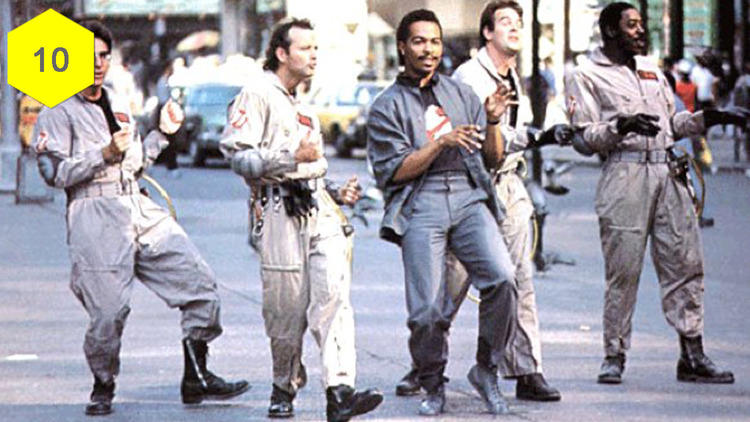 10/10
Nominated for...Best Original Song, 'Ghostbusters' ('Ghostbusters'), 1985 How did that happen?The next time you're branded a big kid for enjoying a late-night rerun of seminal spirit-stomping comedy 'Ghostbusters', calmly put down your bag of Haribo and explain that you are in fact contemplating the virtues of a film that narrowly missed out on two Academy Awards (the other was for Best Visual Effects). Parker's song spent three weeks at number one in the US, adding an estimated $20million to the film's box-office takings. Why didn't he win?It could've been something to do with the fact that Parker's instant party classic bore a remarkable resemblance to Huey Lewis and the News's 'I Want a New Drug' – so much so that Lewis sued Parker and Columbia Pictures (the matter was settled out of court). Who you gonna call? Um, my lawyer, since you ask.
The ten most unlikely Oscar nominees
And the nominees are… Wait, him? You're kidding, right?

The Oscars are never short on controversy, with upsets and outrages as integral to the awards as blubby speeches and little black dresses. Unlikely victors aside, though, it's the shortlists where some of the biggest surprises are to be found. And while we don't doubt these ten folk wholeheartedly deserved their moments of recognition, seeing their names in the history books will forever make us do a double take.

Support Time Out
We see you're using an ad-blocker. Ad revenue is Time Out's main source of income. The content you're reading is made by independent, expert local journalists.
Support Time Out directly today and help us champion the people and places which make the city tick. Cheers!
Donate now