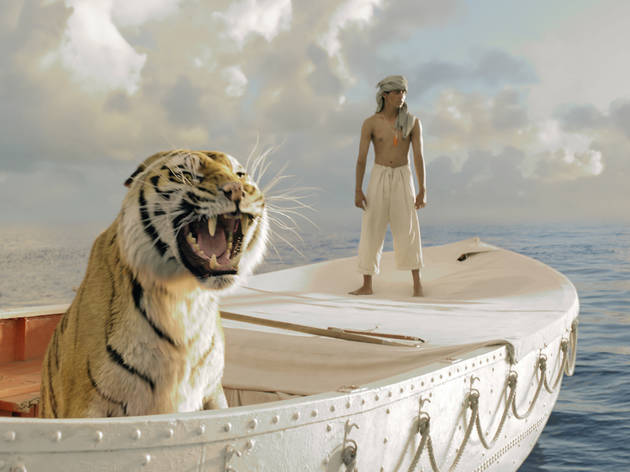 1/10
Destination: India and the Pacific Tour director: Ang Lee Travelling companions: Suraj Sharma, Irrfan Khan, a Bengal tiger What to pack: 'The Idiots Guide to World Religion', bottled water, big cat repellent, a paddle Purchase options:Rent, buy A leisurely cruise from the floral magnificence of Pondicherry in southern India via the lost islands of the Pacific Ocean to the coast of Mexico. The crossing may get choppy, and you could be forced to share your bunk with a motley array of fellow passengers – some friendly, some carnivorous – but the sights, sounds and soul-enriching spiritual revelations you'll experience will more than compensate. Read the Time Out review of 'Life of Pi'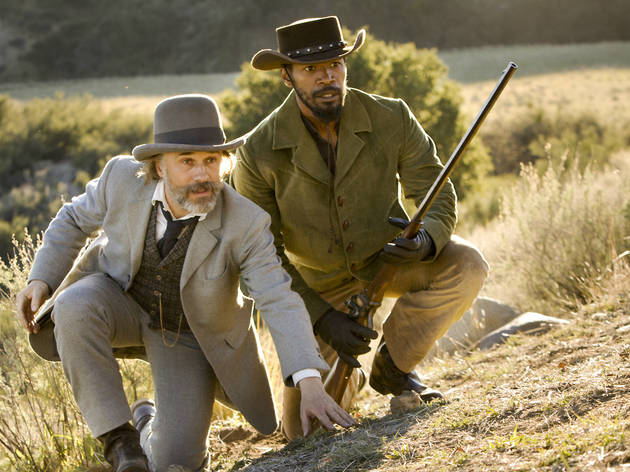 2/10
Destination: America's wild, wild West and deep, dark South Tour director: Quentin Tarantino Travelling companions: Jamie Foxx, Christoph Waltz, Leonardo DiCaprio What to pack: Saddle, six-shooter and spurs Purchase options:Rent, buy Ride the range and rope some rowdy roustabouts with bounty-hunting cowboy companions Foxx and Waltz – the accommodation may be basic and the victuals aren't exactly Michelin standard, but the landscapes are spectacular. Then head south for a stopover at the Candyland plantation – hotel manager DiCaprio may lack a certain finesse, but be sure to stick around for the final fireworks. Read the Time Out review of 'Django Unchained'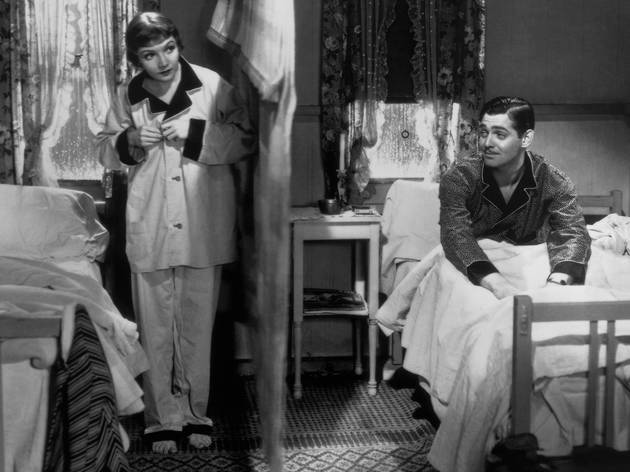 3/10
Destination: New York City and points south Tour director: Frank Capra Travelling companions: Clark Gable, Claudette Colbert What to pack: 'The Bumper Book of Snappy Banter', a pair of shapely ankles, five Oscars and a wedding ring Purchase options:Rent Catch the night bus to God-knows-where in the company of Gable's scoop-hungry newspaperman and Colbert's airhead heiress on the lam. This is your chance to experience the real underbelly of America: seedy bus station bars, all-night diners and motels where they don't even ask to see your marriage licence before handing over the room key. But be warned – you may lose your wallet, your dignity and your heart along the way… Read the Time Out review of 'It Happened One Night'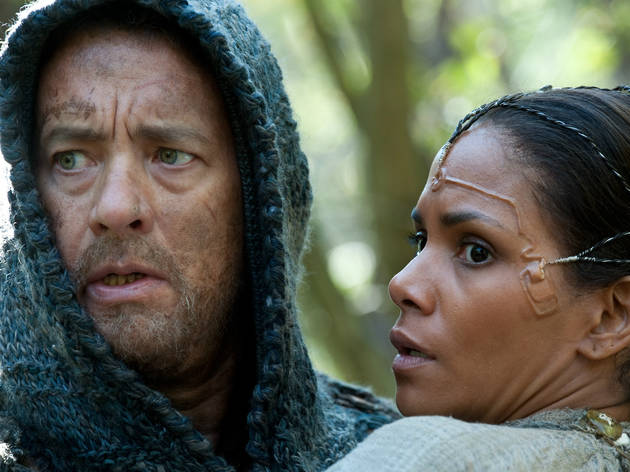 4/10
Destination: The Pacific Islands, Neo-Seoul, San Francisco, the Scottish Highlands Tour directors: Andy & Lana Wachowski, Tom Tykwer Travelling companions: Tom Hanks, Halle Berry, Hugh Grant, and too many more to mention What to pack: Wigs, face paint, false moustaches, a com-pleeta-lee cray-zee hack-sent Purchase options:Rent, buy Now this is what we call a trip – from a stately town house on the outskirts of Edinburgh to an all-amenities mud hut in post-apocalyptic Hawaii, via a groovy Frisco crash pad, a swanky London literary bash and the neon-lit fleshpots of futuristic Korea, all in under three hours. The journey may leave you shaken, dizzy and just a little confused, but we guarantee you'll get home with a smile on your face. Read the Time Out review of 'Cloud Atlas'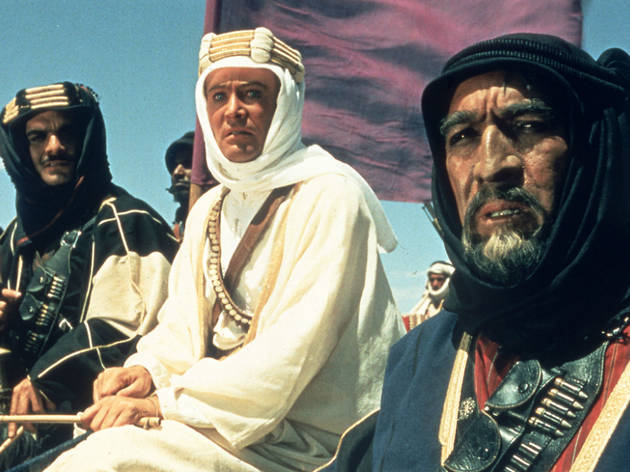 5/10
Destination: The Arabian peninsula, from Cairo to Damascus Tour director: David Lean Travelling companions: Peter O'Toole, Alec Guinness, Anthony Quinn What to pack: Pistol, water pouch, local phrasebook, dynamite, camel treats Purchase options:Buy Saddle up with golden boy O'Toole for a whirlwind tour around the Middle East, back when it was war-torn for an entirely different set of reasons. You'll eat olives in the tent of a dubiously tinted sheik, cause a little railway mayhem and go for a blistering fun-run across the seemingly impassable Nefud Desert. There are downsides – the heat, the flogging, the ever-present threat of death – but keep your upper lip stiff and you'll come through just fine, old boy. Read the Time Out review of 'Lawrence of Arabia'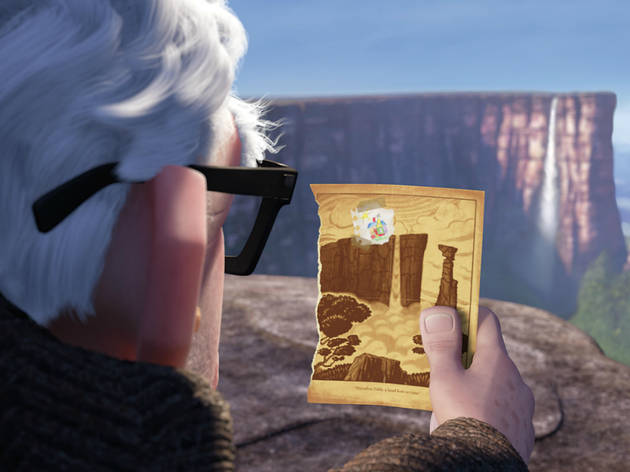 6/10
Destination: Paradise Falls, Venezuela Tour director: Pete Docter, Bob Peterson Travelling companions: An elderly man, a boy scout and a talking dog What to pack: Helium canisters, tropical bird seed, pluck and gumption Purchase options:Rent, buy, subscribe We offered you the trip of a lifetime without leaving your home. Now meet a man who's taken that idea to its logical extreme: Carl Fredricksen, the crusty old-timer with a thousand balloons strapped to the roof of his house. Granted, he's not the most easy-going guide, but the destination is spectacular: towering waterfalls, lush foliage and surprisingly chatty wildlife. One note of caution: try not to veer off course, you could have a tough time explaining yourself to the Venezuelan authorities. Read the Time Out review of 'Up'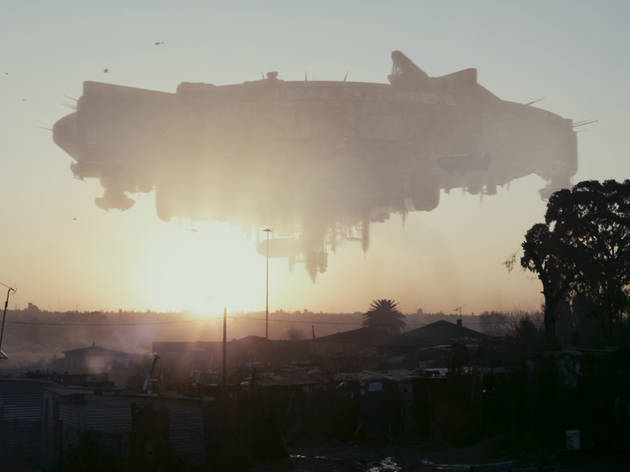 7/10
Destination: South Africa Tour director: Neill Blomkamp Travelling companions: Sharlto Copley, Jed Brophy, an alien called Christopher Johnson What to pack: Heavy artillery, contamination suit, jar of prawn cocktail sauce Purchase options:Buy For the extreme holidaymaker, this is an intensive roughing-it tourist experience like no other. See life on the ragged edge as you spend the night in a real corrugated-iron shanty surrounded by illegal aliens of all shapes, sizes and species – but watch out for hazardous materials! Your journey ends with a serious bang, and the chance to double your money with a trip into the intergalactic unknown. Read the Time Out review of 'District 9'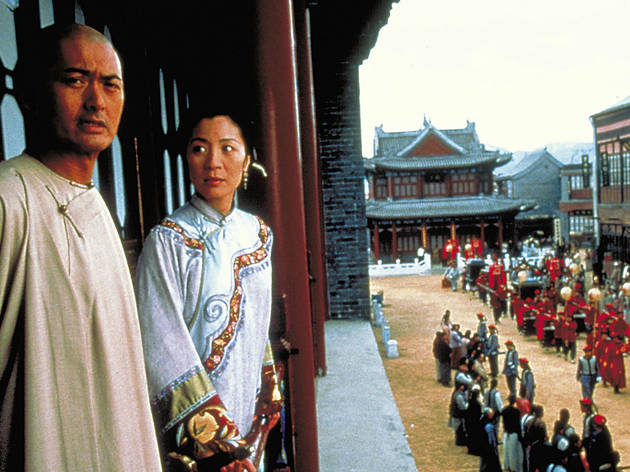 8/10
Destination: China Tour director: Ang Lee Travelling companions: Chow Yun-Fat, Michelle Yeoh, Zhang Ziyi What to pack: Long white robes, curvy sword, wire-fu trapeze Purchase options:Buy, subscribe For the martial arts enthusiast, this trip combines the meditative serenity of a Buddhist retreat with the intensive body-toning rigour of an extreme sports getaway. Soar through the treetops with your lively instructor Michelle Yeoh, or go for a night-time parkour-style free run across the rooftops of old Peking, courtesy of grand master Chow Yun-Fat. But watch out where you're pointing that sword, young apprentice… Read the Time Out review of 'Crouching Tiger, Hidden Dragon'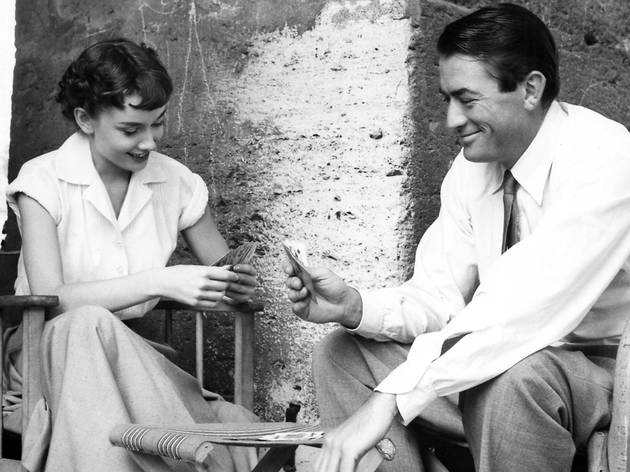 9/10
Destination: Rome (the clue's in the title) Tour director: William Wyler Travelling companions: Audrey Hepburn, Gregory Peck What to pack: Your most ordinary outfit, a motor scooter, all your hopes and dreams Purchase options:Rent, buy Life of a fabulously wealthy European aristocrat got you down? Then why not slip into your civvies, sneak down the drainpipe and experience the world outside the palace gates? You'll meet a dashing tabloid journalist (now there's something you don't see every day), ride a scooter through the teeming streets of old Rome, and get the chance to stick your hand into some mysterious statuary (it'll make sense when you see it, honest). Freedom awaits! Read the Time Out review of 'Roman Holiday'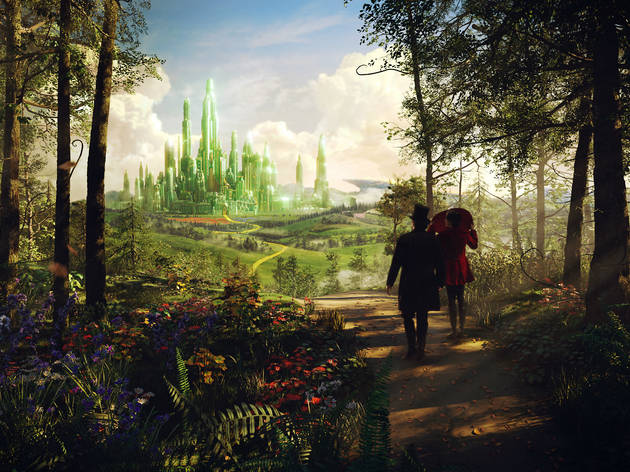 10/10
Destination: The Emerald City Tour director: Sam Raimi Travelling companions: James Franco, Michelle Williams, Mila Kunis, Rachel Weisz What to pack: Ruby slippers, monkey butler, talking china doll, magic wand… the usual Purchase options:Rent, buy A balloon ride over the rainbow in the company of some of Hollywood's finest (and, let's face it, best-looking) young talents. Indeed, your entire trip is set to be a parade of visual treats, from the grand green porticoes and palaces of the Emerald City to the rustic charms of old Munchkinland. It's not all fun and games – watch out for some dangerously psychedelic local foliage – but follow the Yellow Brick Road and you should reach your destination intact. Read the Time Out review 'Oz the Great and Powerful'
The top ten summer holiday movies
Travel the world without leaving your armchair with Wuaki.tv this summer
The summer holidays are upon us, and while those who can afford it go swanning off to exotic foreign climes, the rest of us are stuck here in the Big Smoke. But that's no reason to feel left out: the sun is shining, the parks are teeming, and thanks to new movie streaming site
Wuaki.tv
, you can take a round-the-world cruise without leaving your armchair.
The online streaming arm of Rakuten, Wuaki is already big news on the Continent. The site offers viewers the option to
subscribe
(for only £2.99 a month, for a limited time), to
rent
a movie for a single viewing, or to
purchase
a permanent copy. Titles range from time-honoured classics to the hottest new releases. So get out there in the sun, soak up as much as you can, then head home for the holiday of a lifetime, whether it's boating in the Pacific, riding a scooter around Rome or camel trekking in deepest Arabia.
More from the world of film