'Cooked' by Michael Pollan
Time Out rounds up the best recipe and food books to give you culinary inspiration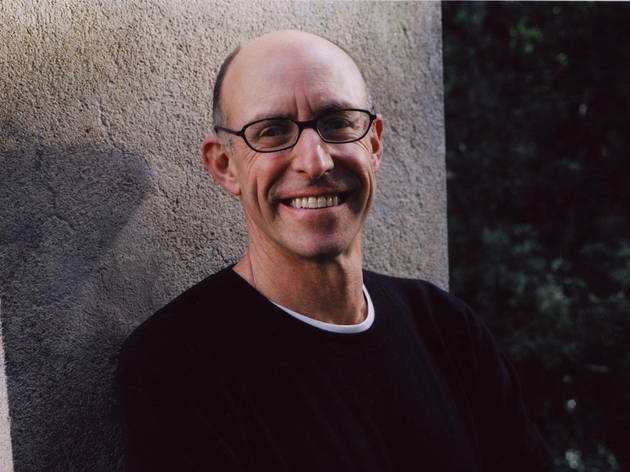 Allen Lane, £20
Buy this book
Michael Pollan's excellent 'The Omnivore's Dilemma' (2006) set out a clear and well-constructed argument against agribusiness in the US. He followed this up with 'In Defence of Food' in 2008, an attack on the US nutrition industry. 'Cooked' is a different sort of story, which weaves his own attempts to learn how to cook (he's clearly no 'MasterChef' candidate) with interviews of masters of barbecue, breadmaking, and fermentation, among other experts and a few crazies.
What is best about Pollan's writing is not the grand theories and extrapolation into the meaning of life via experiences at the stove, but the reportage on food obsessives and culture he encounters along the way. Some of this may leave the British reader cold – the long introductory chapters on Southern barbecue may only be appreciated by the US readers the book is clearly written for. But many of the characters and revelations are priceless, such as the leading expert on US eating habits, who sees no return to home cooking from ready meal: 'We are basically cheap and lazy and the skills are already lost.' Not everyone agrees with this cynical attitude though – his sourdough bread fanatics, for example, or what he calls the 'fermentos' who make their own kimchi and sauerkraut.

Pollan places his personal journey centre page, but this helps bring to life topics that might otherwise be a dull read – the evils of 'secondary eating' (ie snacking outside mealtimes), for example, or the illuminating description on how cheese rinds work. A great book for food nerds who also realise that 'for our species, cooking is not a turn away from nature – it is our nature, by now as obligatory as nest building is for birds.'
Guy Dimond, Time Out London Issue 2226 May 7-13, 2013
Buy this book
London's best...
When only the best will do, here's our pick of the best breakfast and brunches
Read more
With a barbecue revolution underway in the capital, we've tracked down the juiciest joints serving up ribs
Read more
Sponsored listing
Oliver Maki
Rendered sleek, smart and stylish to within an inch of its life, this Japanese fusion restaurant teeters on being a bit too tasteful. With the exception of a dinky origami chopstick rest, which appeared courtesy of a shoo-in for London's most charming waiter, it was just a bit characterless. Luckily, it bucked the usual restaurant trend of smarter the place, smaller the portions; flavours were pretty on the mark too. Filo Shrimp Tempura, wrapped in angel hair vermicelli instead of the traditional batter, was crunchy and delicious, and came with a nicely spiced mayo. Crispy Calamari with black olives, if a little oily, was still light – although without the dipping sauce, it would have been bland. It was the wild card order that proved the winner: Shiromi Yuzu Tomato. The thought of crushing delicate sashimi with tomato and truffle sounded so intriguingly awful that I had to try it. Clean-tasting and tart, it rested on a wonderful granita flavoured with shiso (a Far Eastern member of the mint family) and the whole dish was beautifully balanced. However, things took a turn for the disappointing when the signature sushi arrived. An exhausting smorgasbord of flavours, it was trying way too hard.  If Oliver Maki were to heed Coco Chanel's advice ('Before you leave the house, look in the mirror and take one thing off') and lose some unnecessary ingredients, it might just turn out to be brilliant.  
Venue says: "We offer two lunch bento boxes for only £15 and £25, from noon-4pm on weekdays only!"