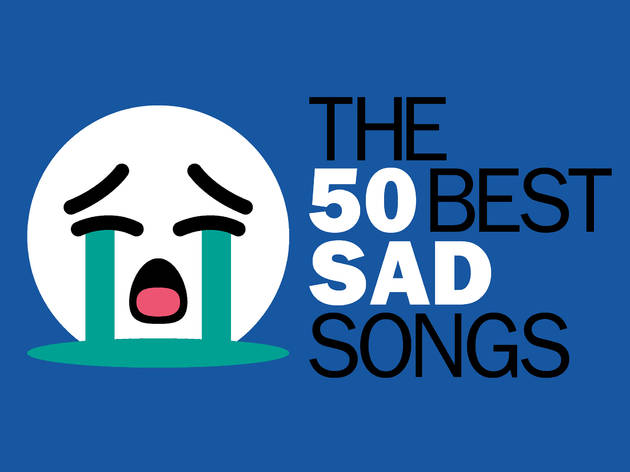 The 50 best sad songs
Ready to get emotional? Misery loves company – or at least a sad song to bring the tears
Best sad songs
1. 'Nothing Compares 2 U' – Sinéad O'Connor
The original version of 'Nothing Compares 2 U', tossed off by Prince in the mid-'80s and released by the purple 'un's protégés The Family, is a straight-up (and pretty forgettable) break-up song. But O'Connor's version dialled the sad factor to 11, channeling the singer's very real grief from the death of her mother five years previously. A superb vocal performance – the sound of naked sorrow – plus layers of weeping synth strings and an iconic, tear-streaked music video added up to one of the most successful sad songs in musical history. Pop music doesn't get much closer to the bone.
On paper the idea of a country music legend covering Nine Inch Nails sounds absolutely ghastly – even Trent Reznor thought so. But 'Hurt' was Johnny Cash's final triumph, recorded less than a year before his death. Bad health had worn down Cash's scowling baritone, but the cracks in his voice helped the Man in Black turn Reznor's petulant angstfest into his own all-American epitaph. The video ramped up the heartache: shots of the frail but dignified Cash were intercut with shots of his wife June, footage of his past glories and pictures of the crumbling, derelict House of Cash museum in Tennessee. 'Hurt' is a man singing in the face of death, channelling a lifetime of memory, pain, hard-won success and thwarted ambition.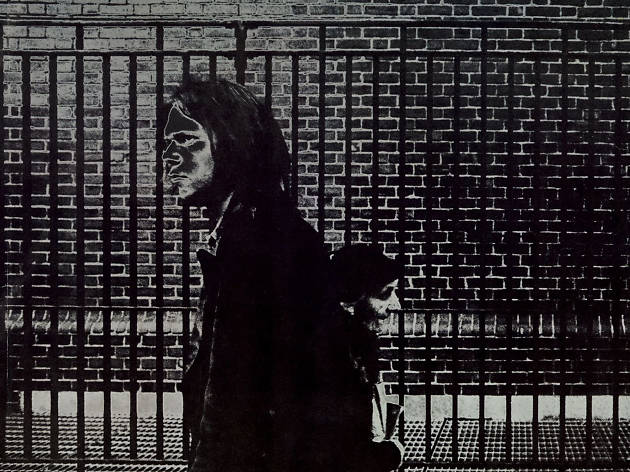 3. 'Only Love Can Break Your Heart' – Neil Young
Yes, dance-pop troupe Saint Etienne made a jauntier version in 1991, and yes, it kind of overshadowed the enigmatic Canadian songwriter's 1970 original. But it shouldn't have. Young's beaten-down folky ballad is the sound of someone resigned not just to momentary heartbreak but to a lifetime of sadness – yet somehow there's still a hint of a ghostly, golden melody in there. It's also been covered by Natalie Imbruglia, The Corrs, Psychic TV and Jackie De Shannon, to name a few from a very long list. Apparently misery is something that a lot of people relate to. Who knew?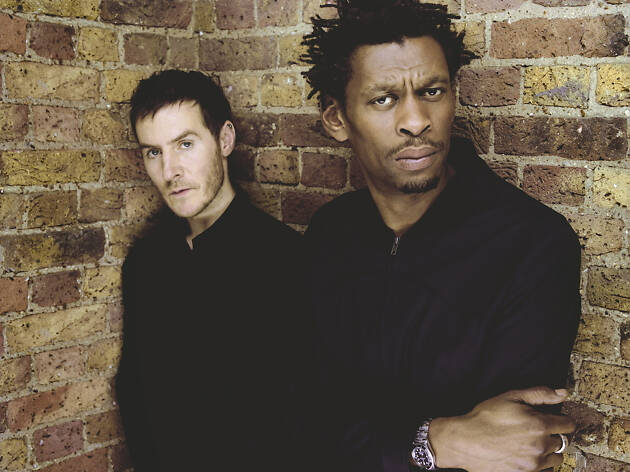 4. 'Teardrop' – Massive Attack
Trip hop provided the tasteful music fan's weepy soundtrack of choice for much of the '90s, with tracks like Portishead's 'Roads' inspiring plenty of late-night bedroom sob-alongs. 'Teardrop' stands above the pack — despite a plague of horrendous cover versions and a weird afterlife as the title song for 'House' — because of the haunting vocals by Elizabeth Fraser of Cocteau Twins. The song became deeply personal for her when, on the day of recording, she heard that her ex-lover Jeff Buckley had drowned in Memphis.
5. 'I Know It's Over' – The Smiths
Morrissey hates being pigeonholed as miserable, but he really did bring it upon himself sometimes. In the '80s and in cahoots with Johnny Marr he contributed a whole series of wry studies in gloom and pain to the canon. 'I Know It's Over' may be The Smiths' deepest journey into despair, with only the subtlest black humour ('I know it's over… and it never really began') to light the way. By the time we get to the relentless questioning at the centre of the song – 'If you're so clever/Then why are you on your own tonight?' – we are naked in front of the mirror with no-one to blame for our sorrow but ourselves.
6. 'No Distance Left to Run' – Blur
Damon Albarn was locked in to sensitive mode for this one, stripping away all the beery bravado for a long and hard look at the end of his relationship with Justine Frischmann. With a melody like a lullaby and a title lyric that keeps coming back like a mantra, Blur's 'No Distance…' is an acceptance of sorts. But though the relationship is spent, the regret and resentment in the voice and the lyrics lets us know there's more pain further down the road.
7. 'The Boxer' – Simon & Garfunkel
In which Paul Simon condenses the Great American Novel into a folk song. The central story's a familiar one – Dick Whittington finds out the streets of NYC aren't paved with gold after all – but the Arthur Miller-worthy final image of the unbowed boxer, and the string-swelling two-minute coda make it hit home with devastating force. There's a reason that Paul Simon chose this song to perform on the first 'Saturday Night Live' after September 11 2001.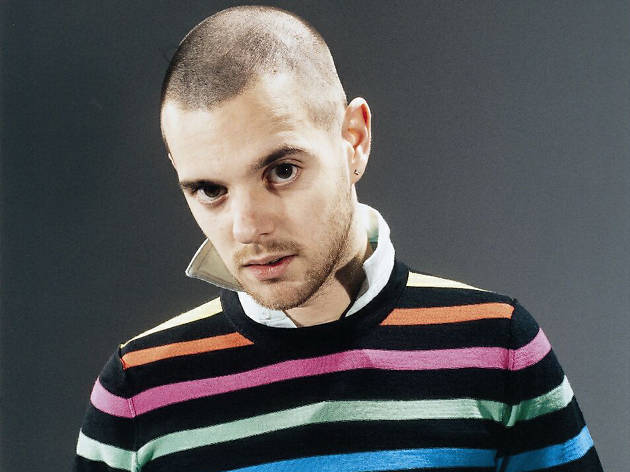 8. 'Dry Your Eyes' – The Streets
Ignore the fact that a decade of beery singalongs have turned this into the weepy equivalent of yelling 'Lads! Lads! Lads!' and focus on the simple, prettily melodic portrait of a break-up, the eloquent visual detailing of the lyrics, the tear-jerking strings. Hell: 'Dry Your Eyes' is such a potent, irresistible tearjerker that in its face even the nation's beery hard nuts had to admit that sometimes it's okay to cry. No mean feat.
9. 'No Name #5' – Elliott Smith
Like a handful of other singers on this list, Elliott Smith passed away tragically young. His death in 2003 from two stab wounds (probably self-inflicted) cast a shadow over the five albums he had released, including 1997's 'Either/Or': the record which included the last and greatest part of the 'No Name' song series that he'd started on 'Roman Candle' in 1994. If there's any couplet from Smith's catalogue that that sums up the tension, lethargy and loneliness of depression, it's here: 'Got bitten fingernails and a head full of the past/And everybody's gone at last.'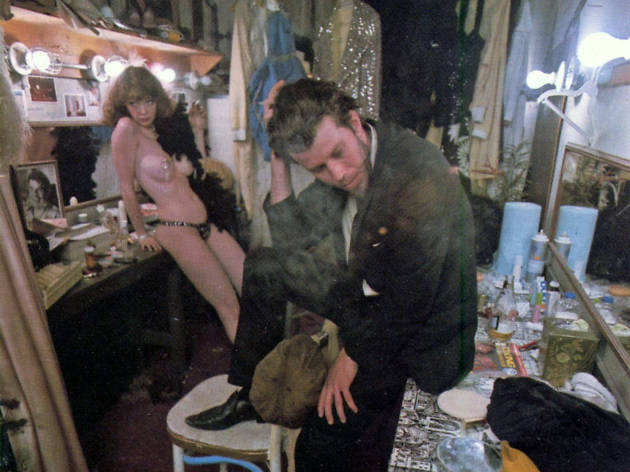 10. 'Tom Traubert's Blues (Four Sheets to the Wind in Copenhagen)' – Tom Waits
With his numerous gravel-voiced tales of whisky-sodden debauchery, it's easy to forget that Tom Waits is something of a master at heart-piercing melancholia – never more so than on the opening track to 1976's 'Small Change' album. From the impossibly sad sweeping strings that introduce the song, you know this is going to be a dark one. There are various theories as to what and who the song is about, but as Waits growls through weird stories of alcoholic nocturnal street roaming, it hardly matters. When he brokenly cries, 'I begged you to stab me, you tore my shirt open, and I'm down on my knees,' it's impossible not to believe that it's coming from someone who's tumbled far lower than most ever will.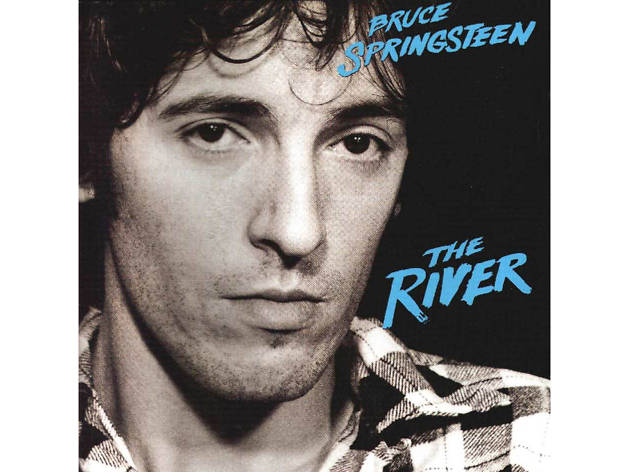 11. 'The River' – Bruce Springsteen
At his most bleakly empathetic, The Boss has more in common with the great American tragedians Arthur Miller and Eugene O'Neill than any of his songwriter peers. 'The River' is as devastating as it gets, a mournful account of two carefree young lovers forced into a joyless marriage after an unplanned pregnancy. 'Is a dream a lie if it don't come true, or is it something worse?' stands as one of great lines of the twentieth century.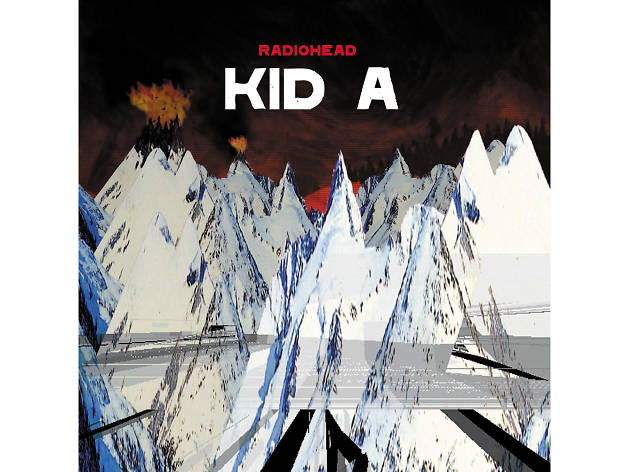 12. 'How to Disappear Completely' – Radiohead
Anyone who thought in 1997 that Radiohead had reached the depths of bleakness with 'OK Computer' got a big surprise three years later, when the band released 'Kid A' and it turned out there were whole oceans of mumbling electronic melancholy they had yet to plumb. The acoustic strumming here is a throwback to the band's 'Bends'-era songwriting, but the unsettling synth drones, eerie lyrics and spine-chilling strings (recorded in Dorchester Abbey) sound like an audio document of Thom Yorke's post–'OK Computer' mental breakdown.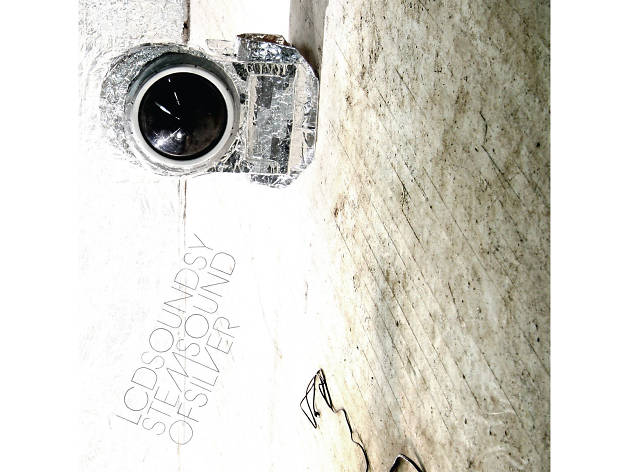 13. 'Someone Great' – LCD Soundsystem
It's been said that the lost 'someone' of this song was the psychiatrist Dr George Kamen – LCD main man James Murphy dedicated the band's 'Sound of Silver' album to him. Whoever the subject, the lyrics are an elegant narrative of grief and carrying on: the way the weather stays stubbornly lovely and coffee still tastes good. You don't need words to feel the emotion here – even the instrumental puts a lump in your throat.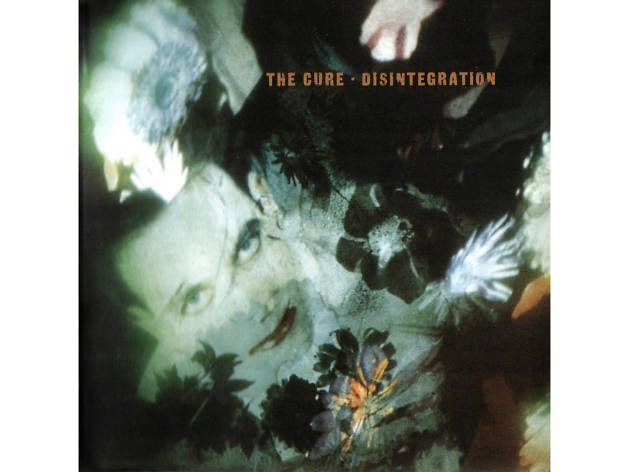 14. 'Disintegration' – The Cure
Robert Smith isn't known for being a cheery bloke: even his most upbeat pop songs get pretty dark as soon as you start listening to the lyrics. But he was on particularly gloomy form in 1989, putting together the biggest, best and bleakest album of The Cure's career: 'Disintegration'. Though it was the singles 'Pictures of You' and 'Lullaby' that got the airtime, the monster lurking in its depths was the title track: an eight-minute serpent of a song that twisted this way and that and turned pitiless eyes on the dissolution of a relationship.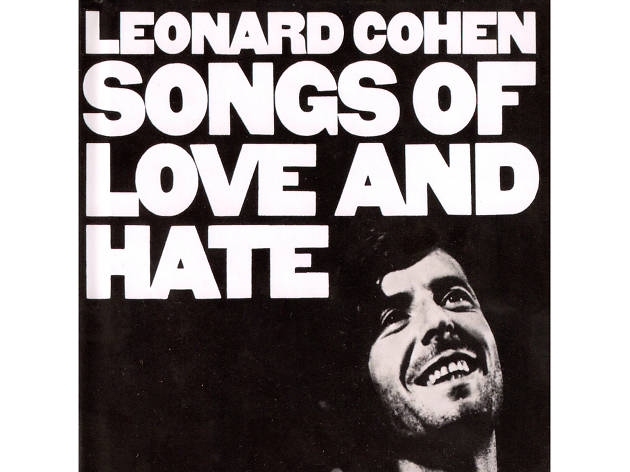 15. 'Famous Blue Raincoat' – Leonard Cohen
Old Len has a legendary knack for gloom, but he's never sounded as bitter as he did addressing the man who stole his (fictional) wife on 'Famous Blue Raincoat' in 1971. As a poem or monologue it's a masterpiece: listening to it is like accidentally spying on somebody else's broken marriage, where all the pain is masked by repression and resignation. The singer only really lashes out once or twice – 'my brother, my killer': ouch – and saves the bite in his voice for the sign-off: 'Sincerely, L Cohen'. That's how you kill with kindness.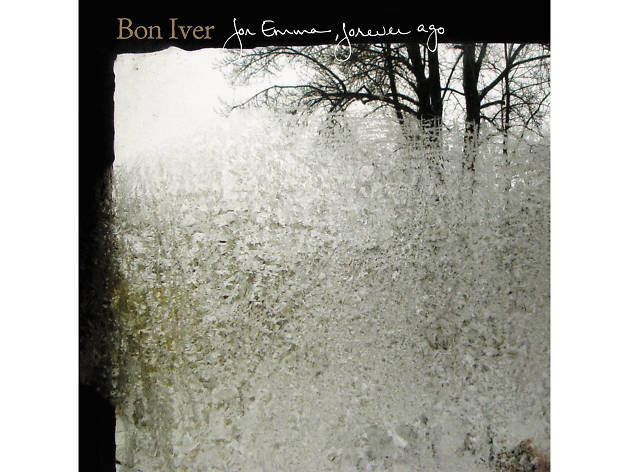 16. 'Re: Stacks' – Bon Iver
Never has something so incoherent inspired so many feels. It's hard to tell what Justin Vernon is singing about at the best of times, but when a song begins 'This my excavation/And today is Kumran' and climaxes with something about backs, racks and stacks, you know someone's going pretty hard for the whole 'cloaked in metaphor' thing. Nevertheless 'Re: Stacks' is the emotional centrepiece of Bon Iver's lo-fi masterpiece 'For Emma, Forever Ago', balancing heartbreak and healing with stark and simple beauty. Even if it does include the phrase 'crispy revelation'.
17. 'Marvin's Room' – Drake
In which Drizzy gets pissed on rosé and drunk-dials his exes to a gently pulsing R&B beat. In some ways the sadness here is pretty Drake-specific: he's got too many women, too much money and not enough love in his life – pass the Kleenex… But 'Marvin's Room' hits home because it's more universal than that. It oozes late-night loneliness and perfectly captures that time around 2am when you're regretting all your major life choices and another glass of rosé might solve it all.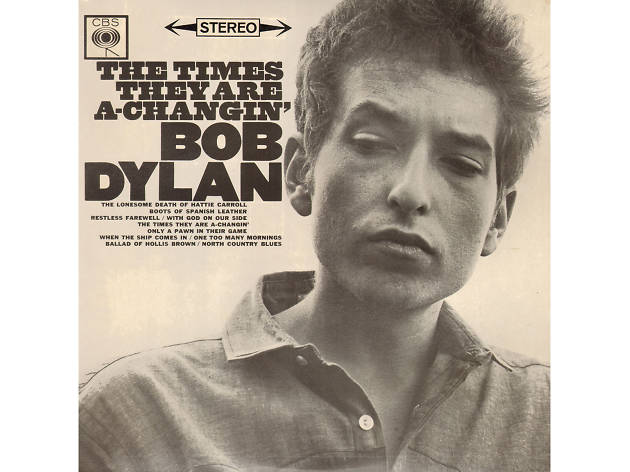 18. 'Boots of Spanish Leather' – Bob Dylan
This spine-tinglingly sad ballad is just Dylan's restless voice stretching out over a solo guitar refrain. The song tells of a woman asking her lover what she should bring back for him from her travels. All he wants, he replies, is her back safe and sound. But when she writes to say she's not sure when she'll return, her man realises she's left him behind and puts in a request. Those Spanish boots are the death knell to their relationship and a potent symbol of a horribly broken heart. Sigh.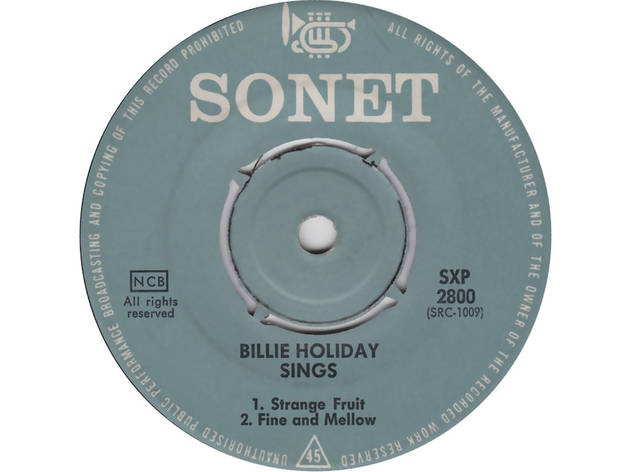 19. 'Strange Fruit' – Billie Holiday
Though she's also remembered for her version of the harrowing 'Gloomy Sunday' (aka 'The Hungarian Suicide Song'), the incredible Ms Holiday left an indelible mark on the culture with 'Strange Fruit'. Abel Meeropol's horrific poem about lynchings in the southern states became the most powerful protest song of the twentieth century thanks to Holiday's interpretation: understated, tense and as full of sorrow and humanity as righteous rage.
20. 'Heart-Shaped Box' – Nirvana
Grunge's unwilling poster-boy went straight for the melancholy jugular when penning Nirvana's 'Heart-Shaped Box', apparently inspired by the indisputably harrowing subject matter of children with cancer. 'It makes me sadder than anything I can think of,' said Cobain on seeing suffering children in various television documentaries. The result is a powerful anti-anthem that flips between Cobain's barely plucked, bittersweet guitar riffs and cracked voice in the verse, and a brutal, angry, chorus that melts back into the strung-out, piercing verse – another flash of accidental brilliance from a broken hero who made being sad not just acceptable but dangerously cool.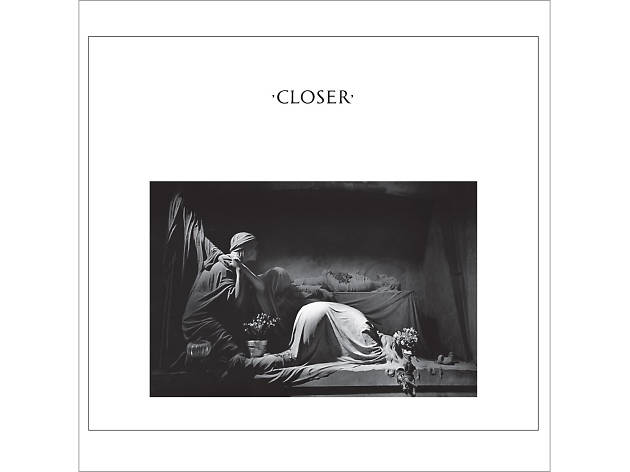 21. 'Isolation' – Joy Division
Where do you even start with Joy Division? Nearly every song recorded by the band before Ian Curtis's suicide in 1980 deserves a place on a playlist like this. Ducking the obvious ('Love Will Tear Us Apart') and the totally harrowing ('New Dawn Fades'), we've picked 'Isolation' for its chilly synths, peppy bassline and urgent sense of desperation: 'Mother, please try to believe me/I'm doing the best that I can/I'm ashamed of the things I've been put through/I'm ashamed of the person I am.' Doom and despair with a disco beat.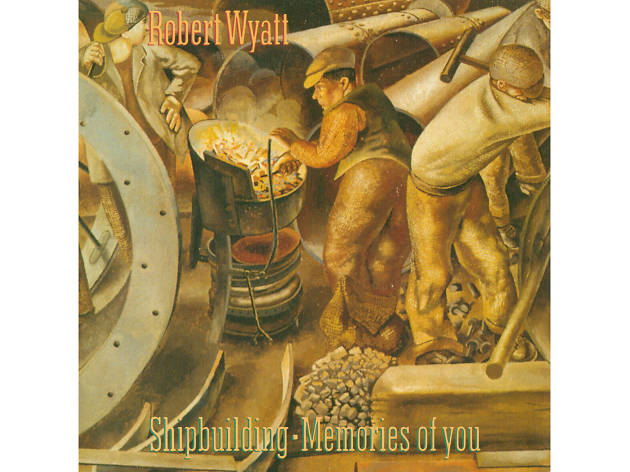 22. 'Shipbuilding' – Robert Wyatt
Elvis Costello wrote the lyrics for this poignant reaction to the Falklands War of 1982, but though Ol' Dec's own version is fantastic in itself, it's Wyatt's strained vocal that lifts this from heartfelt to gut-wrenchingly beautiful. And that bass that sounds like lurching timber hulls and the loss of so many in an avoidable conflict? That's ska bassist Mark Bedford swapping Madness for sadness.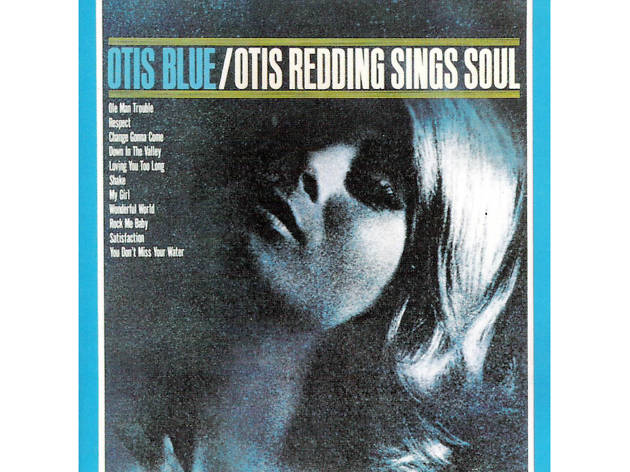 23. 'A Change Is Gonna Come' – Otis Redding
Sam Cooke's 1963 original is magnificent, a triumph of nobility in the face of lifelong suffering. But the Otis Redding version just sounds crushed, the song's civil rights-era message of hope overwhelmed by widescreen orchestral despair. Following a weary, last-post trumpet salvo, Otis enters the song moaning like a dying man, clutching at the straws of promised change while clearly not believing a word of it. Fatalism never sounded so lush and lovely.
24. 'Ruth Marie' – Mark Kozelek
A rare own-name outing from increasingly controversial emperor of sadcore Kozelek, better known for releases as Red House Painters and Sun Kil Moon. There's no shortage of sorrow in the Kozelek back catalogue (his voice alone is enough to make statues weep, before you even get to the fact that he recorded entire albums about a lost love who died of cancer) but 'Ruth Marie' is a little known gem. Told from the point of view of an old woman dying alone in a rest home far from her family, it's a quiet masterpiece of bone-deep empathy.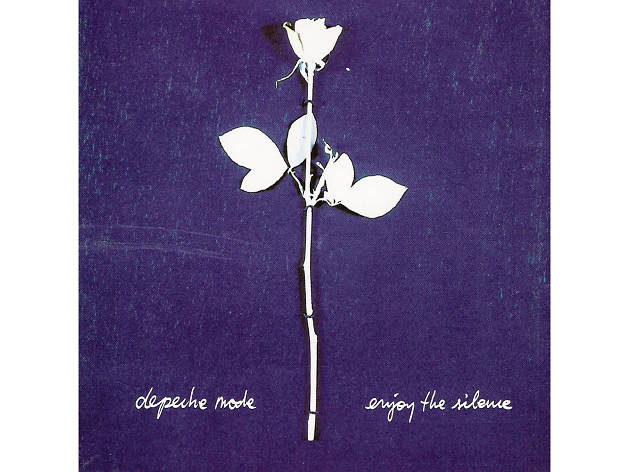 25. 'Enjoy the Silence' – Depeche Mode
Basildon's own synthpop superstars tend to operate somewhere between sleaze and sadness, and this cut from their awesome 'Violator' album is definitely towards the latter end of that scale. There's a tragic contradiction at the heart of 'Enjoy the Silence': words are violent and damaging, sure, but often they're the only way we can express the pain that they themselves cause. After all, this song wouldn't be nearly as devastating as an instrumental.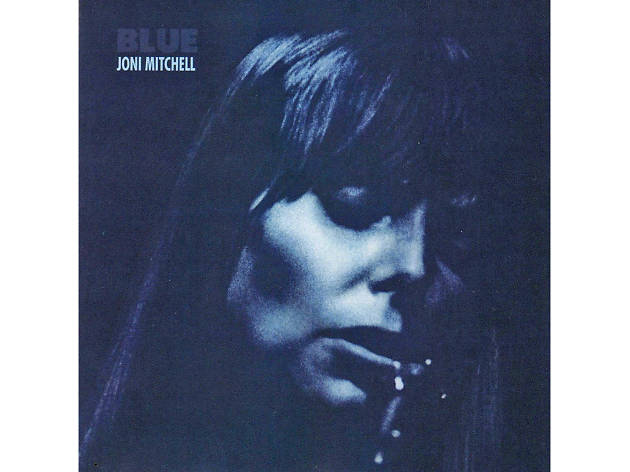 26. 'Blue' – Joni Mitchell
'Songs are like tattoos,' sings Joni here, and this one is a complicated piece: crowns and anchors, waves and shells, 'acid, booze and ass, needles, guns and grass', all worked together into something rich, strange and mournful. Is it about the end of an affair? An era? A dream? Joni's not telling, but the song will last even longer than that wonky dragon you got in Thailand.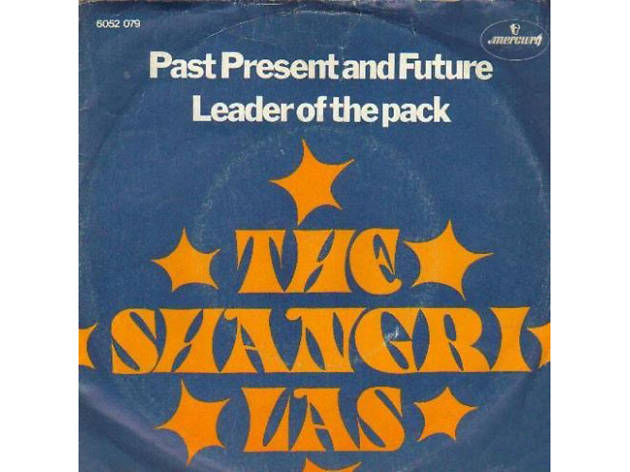 27. 'Past, Present and Future' – The Shangri-Las
The Shangri-Las were responsible for a whole string of teen-pop tragedies in the '60s: doomed love, heartbreak and motorbike crashes were all grist for their mill. 'Past, Present and Future' is the saddest of the lot, a quietly chilling story set to Beethoven's 'Moonlight Sonata'. What happened out there on the beach that night, somewhere between the second and third verses? The softly spoken narrator sounds like she'll take that secret to her grave.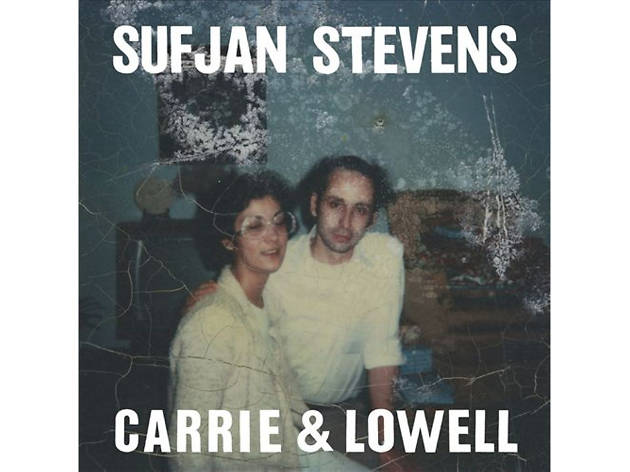 28. 'Death With Dignity' – Sufjan Stevens
Sufjan's most recent album 'Carrie & Lowell' is an often unbearably sad meditation on the passing of the mother who walked out on him when he was a baby. But the first track cuts the deepest: it's a final farewell to his mother in which he refuses to pity himself but instead takes pity on her, sighing, 'You'll never see us again.'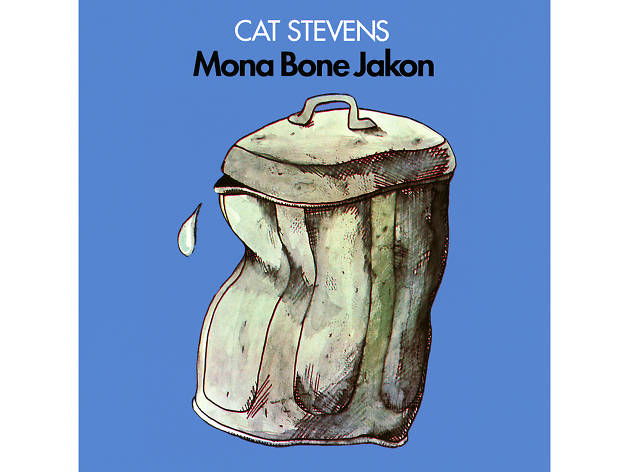 29. 'Trouble' – Cat Stevens
In 1969, suffering from a collapsed lung and TB, Cat Stevens was told he had only had a few weeks to live. He wrote some of his greatest songs including 'Trouble' stuck in a spartan hospital in Sussex. Riddled with pain and a sense of injustice, it ends abruptly and bleakly: 'I don't want no fight/And I haven't got a lot of time.' Stevens actually survived, lived through a near-drowning a few years later and eventually found peace in religion. But that doesn't make 'Trouble' any less troubling.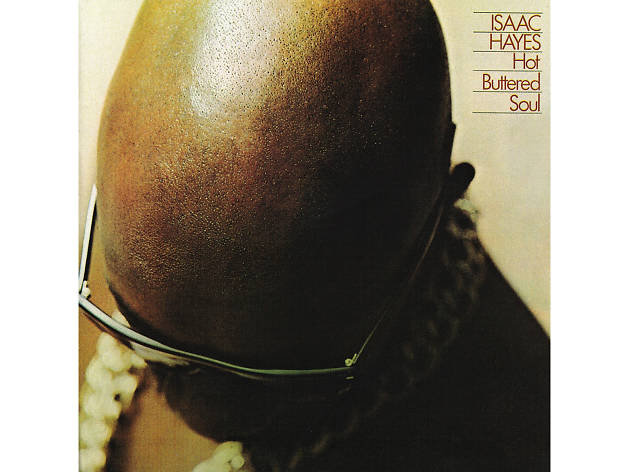 30. 'By the Time I Get to Phoenix' – Isaac Hayes
Glen Campbell first took Jimmy Webb's break-up song 'By the Time I Get to Phoenix' for a spin in 1967, and brought it home in under three minutes. Two years later it was carjacked by the velvet-voiced Isaac Hayes and driven all the way to Soulsville. After nine minutes of sad backstory, Ike finally reaches Webb's three verses – then keeps on motoring, way past Oklahoma and onto unmarked roads as the strings and horns swell. This is technicolour heartbreak on scale so epic it makes Glen Campbell sound like a kid in a pedal car.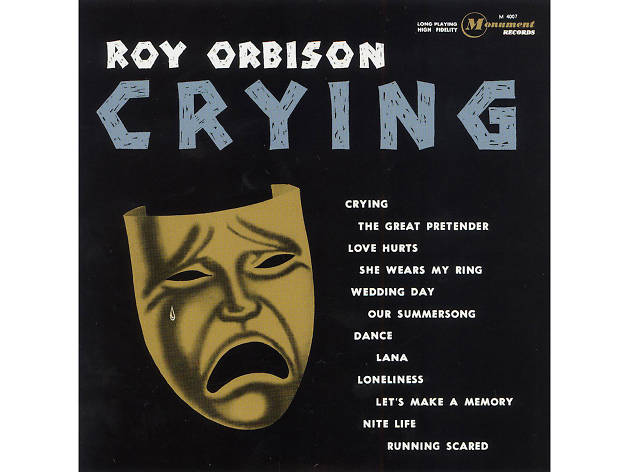 31. 'Crying' – Roy Orbison
Though Mr O's been through a break-up, he's putting on a brave face. Then he spots his ex in the street, feels that lump in his throat and next thing he's sobbing like a baby. 'Crying' reads as a song of defeat, but as that butter-rich voice mounts majestically from octave to octave, The Big O's tears become a triumph. Let it all out, Roy!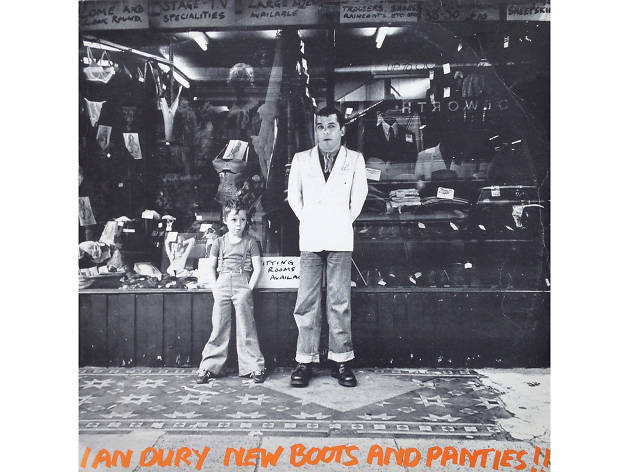 32. 'My Old Man' – Ian Dury
Until the last verse, this never feels like Ian Dury is doing anything other than listing memories of his once-absent father in a wistful stream of consciousness. The natural flow and everyday observations highlight that there are some things we'll only cherish when it's too late. My own dad bought this album for my brother's twelfth birthday: now that's fine parenting, mate.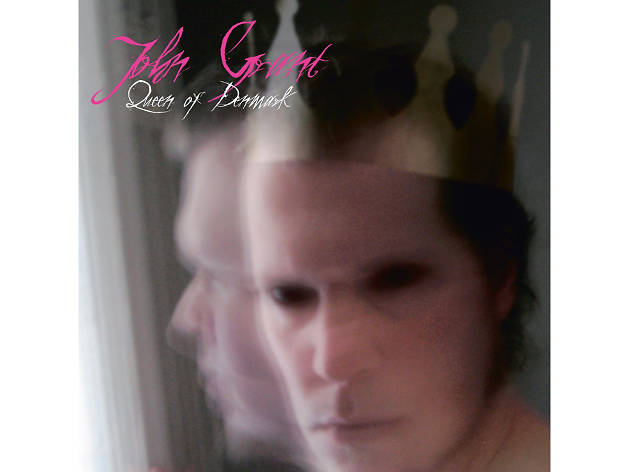 33. 'Where Dreams Go to Die' – John Grant
Featured on Grant's debut album 'The Queen of Denmark', this soulful piano ballad may sound like something The Carpenters might have recorded back in the '70s. But pay attention to the lyrics and you'll find they're all about what happens when you fall head-over-heels way too fast and still feel just a tad bitter about it going wrong: 'Baby, you're where dreams go to die/I regret the day your lovely carcass caught my eye.' Stop drunk-texting your ex and put this on instead.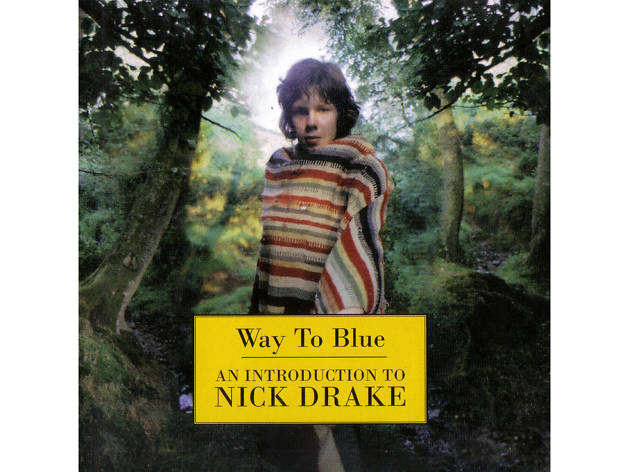 34. 'Black Eyed Dog' – Nick Drake
In 1974 Nick Drake recorded five songs for his fourth album, the sequel to his stark masterpiece 'Pink Moon'. 'Black Eyed Dog' was one, documenting the weary singer's struggles with depression. That album was never finished: in November that year Drake died, aged 26, from an overdose of amitriptyline. 'Black Eyed Dog' surfaced years later as a terrible, beautiful testament to a life cut short.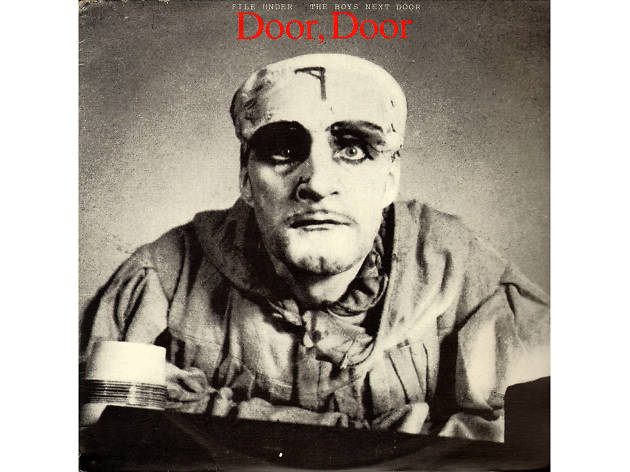 35. 'Shivers' – The Boys Next Door
Sung by a young Nick Cave in 1979 and written by Rowland S Howard (guitarist for Cave's first band The Boys Next Door, later The Birthday Party) at the age of 16, 'Shivers' was meant as a tongue-in-cheek dig at overblown teen angst. But Cave's gloomy delivery and Howard's spiralling guitar part stripped away the cynicism. The song accidentally turned into an accomplished bit of genuine heartbreak and a cult hit to boot: a happy accident for something so self-consciously miserable.
36. 'Ashes to Ashes' – David Bowie
Numbed by years of addiction and paranoia and recently divorced, in 1980 Bowie laid his former selves to rest. Like the writer Thomas de Quincey's 'Suspiria de Profundis' from 1845, 'Ashes to Ashes' is a fragmented mosaic of images that deals with addiction, sorrow and the passing of life. Only Thomas de Quincey never made a snazzy music video where he dressed up as a clown and marched in front of a bulldozer.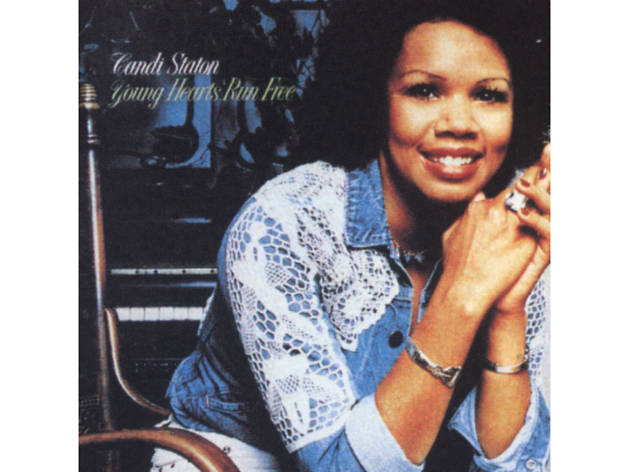 37. 'Young Hearts Run Free' – Candi Staton
Nearly four decades before Robyn unleashed 'Dancing on My Own', Candi Staton gave us the OG tears-on-the-dancefloor anthem. Yes, 'Young Hearts Run Free' shimmers with disco glitz, but the lyrics detail Staton's struggle to extricate herself from an abusive relationship. 'Say I'm gonna leave a hundred times a day,' she sings, her voice filled with regret. 'It's easier said than done, when you just can't break away...' Utterly sublime.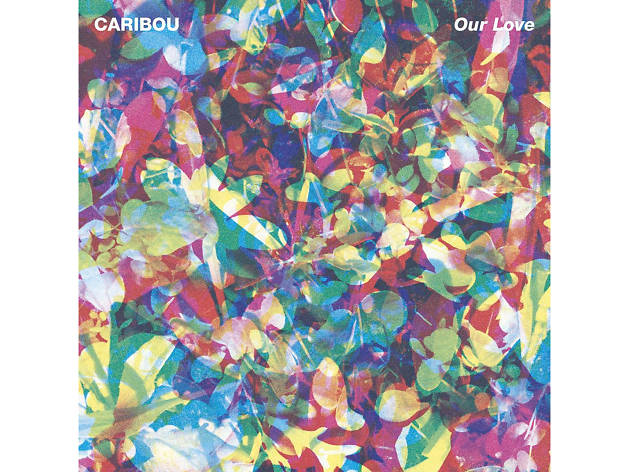 On this standout track from his 'Our Love' album, Caribou's Dan Snaith is stuck in the kind of love that hurts – cycling through love, disappointment, resentment and love again: 'Why'd you have to change your mind/Just as I was changing mine?' The bittersweet synth melodies are enough to make your heart burst, and to top it all off there's that sampled fragment of a word, looping round and round throughout the track as if replaying itself over and over in somebody's memory.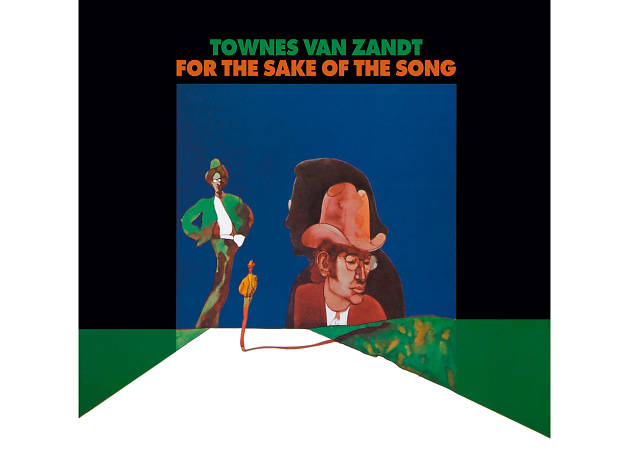 39. 'Waitin' 'Round to Die' – Townes Van Zandt
The king of '70s singer-songwriter sad, Townes Van Zandt is responsible for some of country's most bruising ballads, from the outlaw tragedy of 'Pancho and Lefty' to the folksy melodrama of 'Tecumseh Valley'. This is one of his earliest compositions, an old-fashioned but overpowering tale of hardship, cruelty and drug addiction. Witness the scene from tour doc 'Heartworn Highways' in which Townes uses it to serenade his neighbour, who promptly bursts into tears.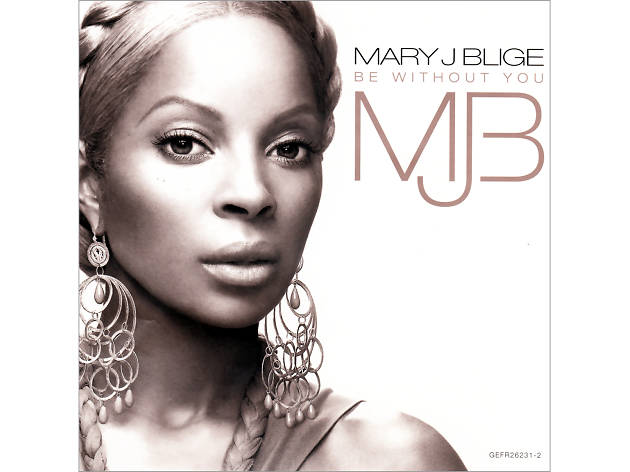 40. 'Be Without You' – Mary J Blige
MJB's Grammy-winning ballad hits home because, like all of her best work, it's completely real. Yes, she and her man have been written off by others. Yes, they've been through some sh... stuff. But she knows she just can't be without him, and she wants us to know it. A modern-day classic.
41. 'La Ritournelle' (Instrumental Mix) – Sebastien Tellier
With lyrics in place, this gorgeous song from French singer Tellier embodies all the hope and anticipation of a new love affair. But the instrumental makes it an absolute tearjerker, with a lilting piano motif that says wet Parisian streets, broken hearts and the knowledge she's not coming back. Deliciously French.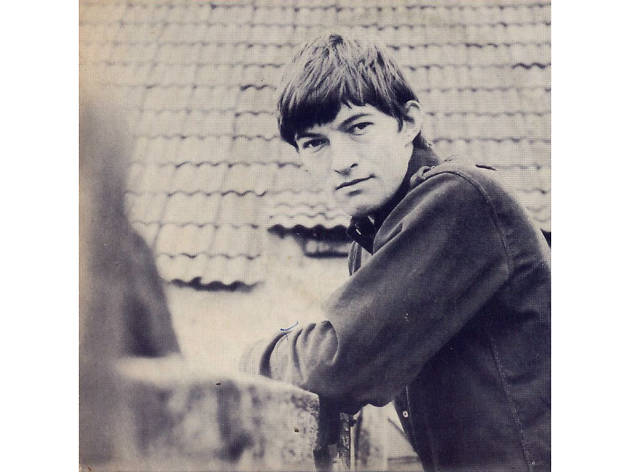 42. 'The Crying Game' – Dave Berry
Semi-forgotten at home in the UK but still apparently a superstar on the continent, Berry made his name in 1964 with this sentimental pop single. It's as weepy as they come, especially the bit where he asks the moon for advice on how to get over a break-up, and its unexpected chord changes have been navigated over the years by Boy George, Kylie and many others. This was also the first ever UK hit to feature a wah-wah pedal – not a sound you might immediately associate with tragedy.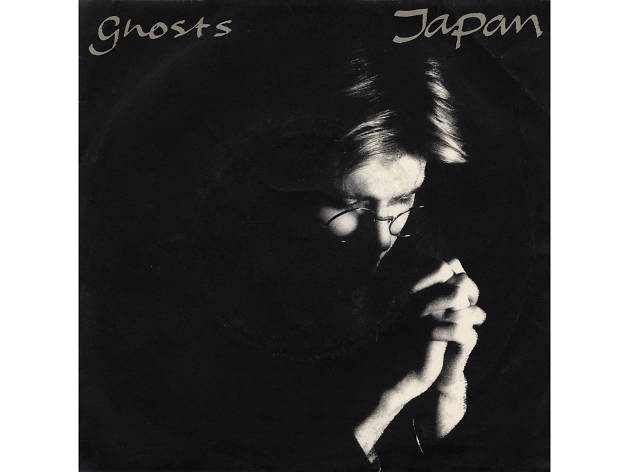 'When the room is quiet, the daylight almost gone…' The scene's set for four-and-a-half minutes of ambient synths and introverted crooning by a bunch of glam kids from Catford. 'Ghosts' is a deft sketch of a troubled mind running in ever-narrowing circles. It's sad, strange and spooky – but somehow it made the singles chart Top Five. The '80s were a very weird time.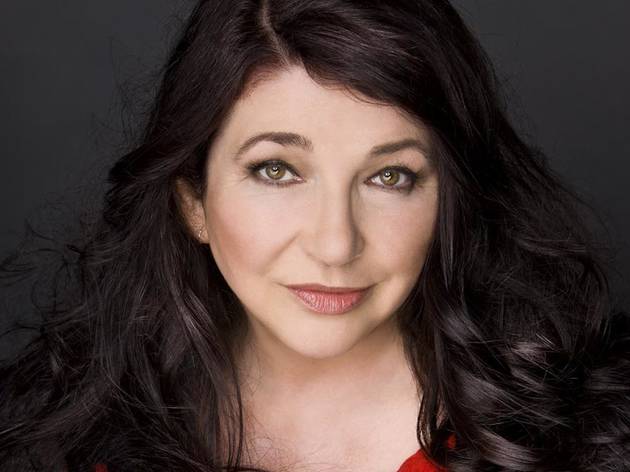 Image: Trevor Leighton
44. 'Moments of Pleasure' - Kate Bush
'This Woman's Work' is Kate Bush's most iconic piano ballad, but 'Moments of Pleasure' is probably even more poignant. Here, Bexleyheath's finest looks back longingly at friends, collaborators and family members she has lost along the way. Her vocals are exquisite, the orchestral arrangements by movie composer Michael Kamen are stirring without being schmaltzy, and the song itself builds beautifully to a devastating final two verses. When Bush starts singing about her late mother (who succumbed to cancer in 1992, the year before 'Moments of Pleasure' was released), you might find you need to take a moment. I know I always do.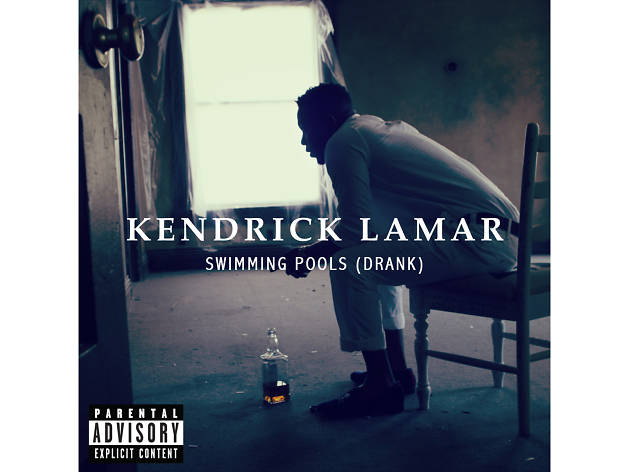 45. 'Swimming Pools (Drank)' – Kendrick Lamar
A hundred thousand lame frat boys have got 'Swimming Pools' twisted into a turnt up party anthem – which might have been what Kendrick intended all along, the smart bastard. Either way, his memories of the damage he saw drink do to his family, his community and himself are nauseatingly vivid. When his conscience stages an intervention in the rapidfire second verse, we see him as he suddenly sees himself: drowning in poison. Potent stuff.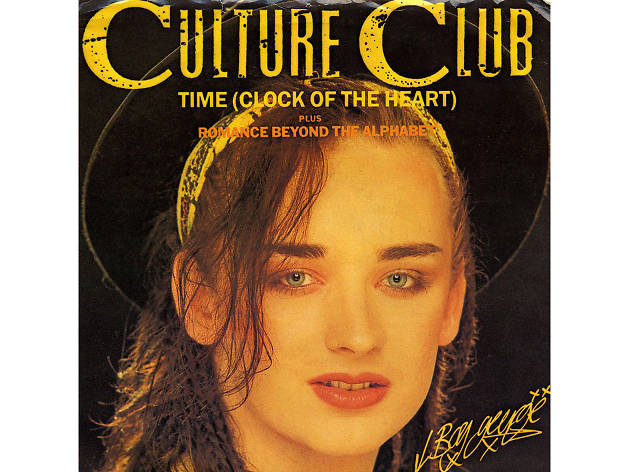 46. 'Time' – Culture Club
December, 1982: I'm at a seventeenth birthday party in a function room in a small Kent town. The girl I am secretly in love with but have never spoken to is dancing to The Jam whilst I lurk just off the dancefloor trying to work up courage. As the DJ drops Culture Club, she turns and kisses the biggest dickhead in the sixth form, and Boy George soundtracks a teenage heart breaking. George wrote 'Time' about his secret love for Culture Club drummer Jon Moss, which only makes it sadder: he's mourning the end of the affair before it even began.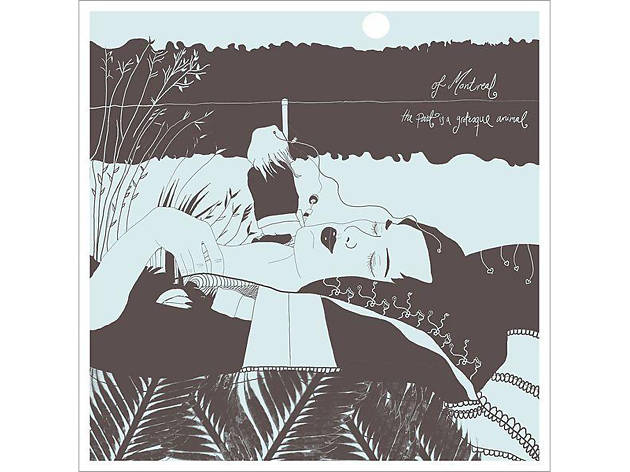 47. 'The Past is a Grotesque Animal' – Of Montreal
Eccentric indie rockers Of Montreal briefly became the best band in the world when frontman Kevin Barnes poured all his confusion and self-loathing at the collapse of his marriage into this stupendous piece of music (and attendant album 'Hissing Fauna, Are You the Destroyer?'). A brutally honest 12-minute dissection of the relationship from start to end, set to a throbbing, glammed-up motorik backing, 'The Past is a Grotesque Animal' is frazzled and harrowing but also thrillingly audacious.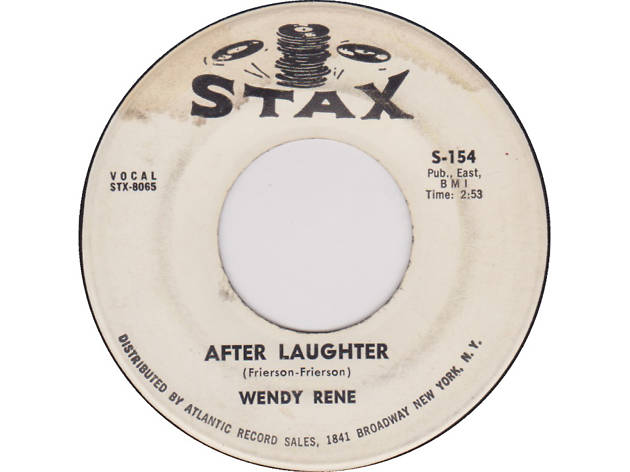 48. 'After Laughter (Comes Tears)' – Wendy René
There's not really much to this one, other than a reminder that misery is eternal and inevitable and though you might be happy now, you'll end up crying later. Coupled with a mournful earworm of a vocal hook (later sampled by Wu-Tang Clan) and some muted Booker T organ work, that was all the late Wendy René needed to record this tragic classic. She retired from music three years later, turning to religion after the sudden death of her friend and Stax labelmate Otis Redding.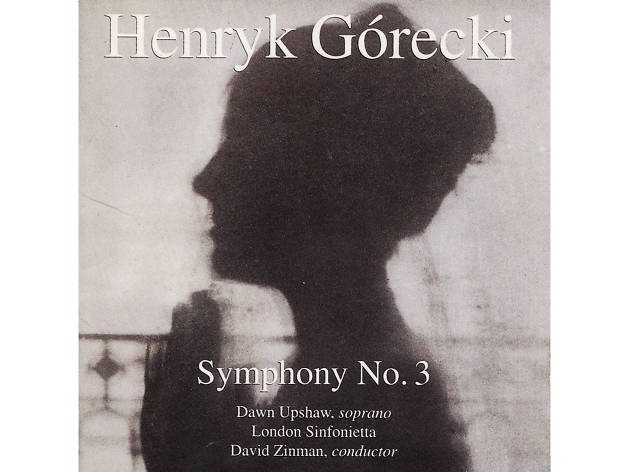 49. 'Symphony of Sorrowful Songs, 2, Lento e Largo' – Henryk Gorecki
Ever been stuck in a temp job spending your working hours constantly picking over everything that you've done wrong in your life? I have. My solution was spending a lot of time on Last.fm listening to minimalist composers. When I got to Gorecki's 'Symphony of Sorrowful Songs', it sounded like the world collapsing in on me. Listening back to it now, it's almost too grandiose and heartbreaking to be relatable. But sometimes that's really how bad you feel.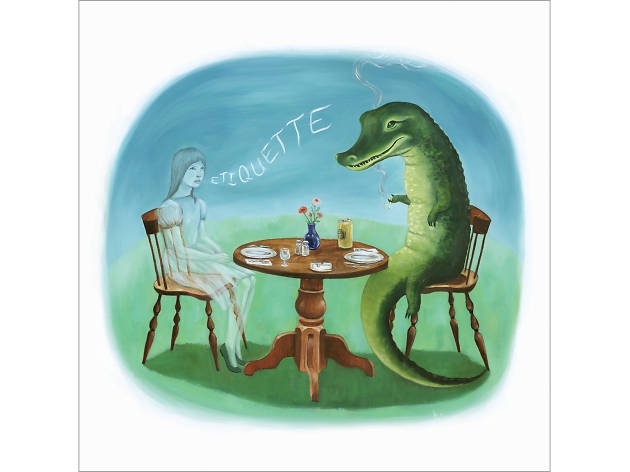 1996 SNOWBOUND, ALL RIGHTS RESERVED
50. 'I Love Creedence' – Casiotone For The Painfully Alone
Owen Ashworth's solo project was aptly named, specialising in wrenching portraits of millennial misery – like 'Girls' without the jokes – mumbled in too-tired-for-suicide baritone over chintzy 8-bit keyboard beats. But Ashworth's observational skill keeps his output firmly on the tragic side of twee. '…Creedence' is a perfect example: a love friendship between two women is left to slip away into a permanent friend zone, while the narrator ekes out a loveless living as a lawyer's typist.

Need something to cheer yourself up?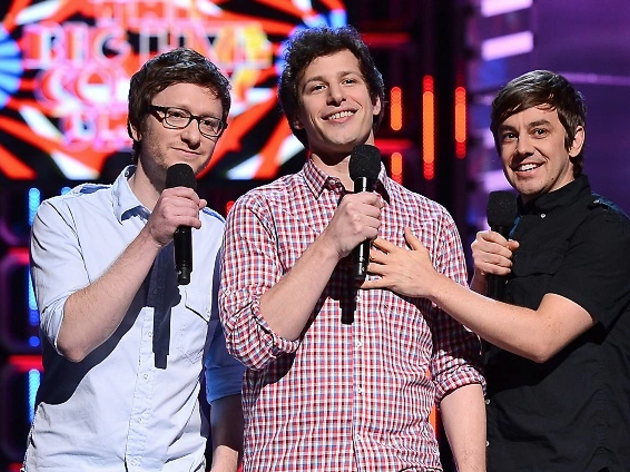 "Musical comedy" can often induce groans, but when talented, hilarious performers belt something out that's both song and joke, the laughs are sure to follow.
When you just need a quick pick-me-up, these tried-and-true happy songs are guaranteed to get you that feeling you're looking for.