An open letter to David Byrne
The former Talking Heads frontman is considering leaving New York. We help him find himself a city to live in...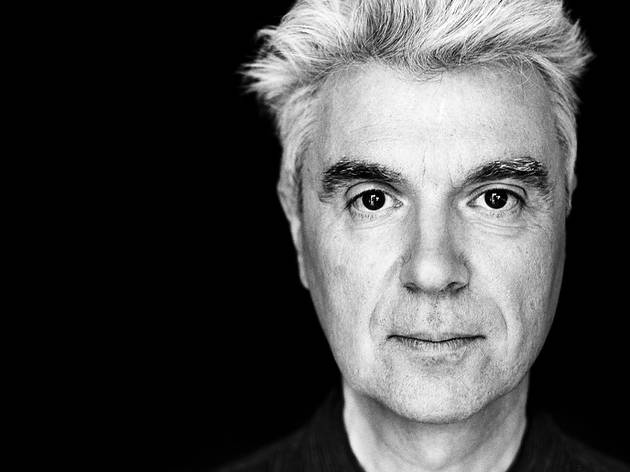 I was recently shocked to discover that
the Big Apple has fallen from grace
in your mighty silver-topped mind. In many ways you are the consummate New Yorker: a madcap culture sponge, faintly aloof but quick-witted, and just the right amount of neurotic. I imagine you smell like strong coffee and Central Park in the fall.
And so it is with trepidation and tact that I gently suggest that if you're looking for a new international postcode, you could do a lot worse than get shacked up in the Smoke. On behalf of our fair city, I would like to extend you a warm, sincere and Artful Dodger-esque invitation. A foisty hug of welcome. Consider yourself one of the family.
Here in London we are growing tired of taking silver to New York's gold. You guys might have the Statue of Liberty, disco and bagels but we have a palace, punk (you've gotta give us that one) and free healthcare. Sure, we have our fair share of wealth inequality and one percenters this side of the pond – but let it never be said that this city does not nurture, appreciate and heavily satiate its artists.
London is a cultural pressure cooker where
independent
and
pirate radio thrives
,
new colleges are built for our art students
and all manner of
niche subcultures are celebrated
. We are home to
the most visited modern art museum in the world
, where entrance is free. Our politicians may not always know what they're doing, but our residents have fought vehemently and often successfully for everything from
an alternative BBC digital radio station
to a public
statue of grime badboy, Wiley
(fingers crossed on that one).
Plus, in London, your admirable passion for all things cycling would not go unfulfilled. We have a mainly ineffectual and big-haired mayor who nevertheless shares your tendency towards bike fetishism. While he may have neglected to care for the old, infirm and underprivileged, he has been largely successful in his strides to make London a bike-friendly city (ignoring the strikes and major compensation pay-outs, of course). And if you do decide to head our way and make use of our Cycle Superhighways I speak on behalf of London and all of its residents when I promise that we will always wave to you from the bus.
On a more personal note, a transatlantic move would allow you to really invest in getting back to your roots in Scotland, the country of your birth. London itself has a plethora of amenities for a homesick Jock. You'll find whiskey-soaked Scottish pubs throughout the city (
Boisdale of Belgravia
is perhaps the most legendary), artisan Scotch eggs at every turn and
many a Ceilidh club
. Plus, with the Virgin Pendolino doing its level best to improve its punctuality records, you could be up in your motherland in less than five hours – complete with heartburn and a brand new friendship with a drunken squaddie.
So, Dave, I urge you to take a leaf out of the book of fellow hallowed New Yorkers such as James Murphy and Kevin Spacey. They have all made a Cool Britannia move, and don't appear to be looking back. We are a nation of misfits, mavericks and innovators: you'll fit in here perfectly. Plus we are incredibly polite and have
an increasingly impressive array of burger joints
. If I may be so bold,
this
must be the place.
Yours hopefully,
Clare Considine & Time Out London