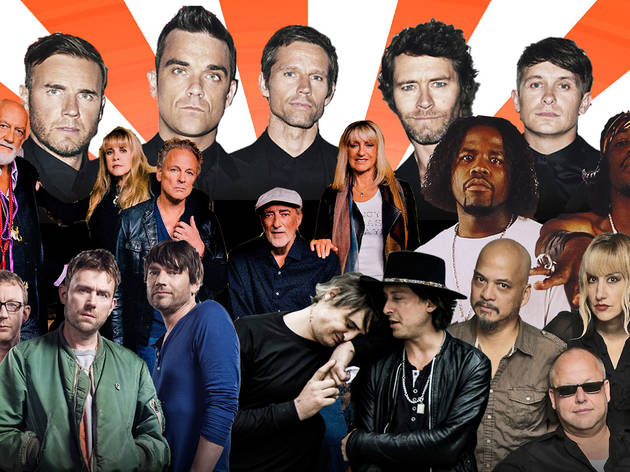 The 13 types of band reunion
From cynical cash-ins to out-of-the-blue announcements, we've gone and identified every possible kind of musical reunion
Once upon a time bands stayed dead. But now old acts getting back together represent a major wing of the music industry: it's almost harder to think of ageing bands who haven't put 'musical differences' behind them for another crack at the live circuit. In fact, reunions have become so ubiquitous over the last decade or so that it's increasingly easy to spot patterns. So here's a guide to every type of reunion, from the predictable to the utterly WTF.
The cash-in
This is a pretty broad category, admittedly: money is an obvious factor for any band who decides to pick up where they left off. Most of the time, though, there's a tacit agreement to focus on the other stuff: healing old wounds, finishing unfinished business or whatever other crap the band PR dreams up. As a result, it's almost refreshing when acts explicitly confess to doing it for the dollar. The Sex Pistols reunited for the Filthy Lucre Tour in 1996, and more recently The Libertines and Outkast have set aside their differences so as to milk that cash cow dry. Andre 3000 even had a range of jumpsuits made for the Outkast tour complete with big price tags saying 'SOLD OUT' – obvious enough for ya?
The pleasant surprise
Even if they're doing it for the money, it's still a joy to have certain bands back. LCD Soundsystem are the most recent example, but Blur's comeback for 'The Magic Whip' last year was stronger than most could have hoped, the last run of Pulp shows were blindingly good, and Pixies put together some of the best live sets of their career before adding in their so-so new material. Even older acts like Roxy Music and Fleetwood Mac proved their mettle on their most recent tours. Two lessons: first, not all reunions are bad, and second, it helps if everyone involved can keep schtum until the big reveal.
The TV sync
If a pop group reunites without six weeks of reality-show build-up, did the pop group reunite at all? The past 15 years have seen a stream of childhood favourites line up to cry about bankruptcy and band arguments in return for an ITV2 slot and a paycheque. A1, Liberty X, Blue and Atomic Kitten reformed with the help of the 'Big Reunion' series. Acts from the '80s like Kajagoogoo and Berlin were reassembled with the help of 2004 VH1 show 'Bands Reunited'. And Steps even got their own incredibly bleak four-part documentary.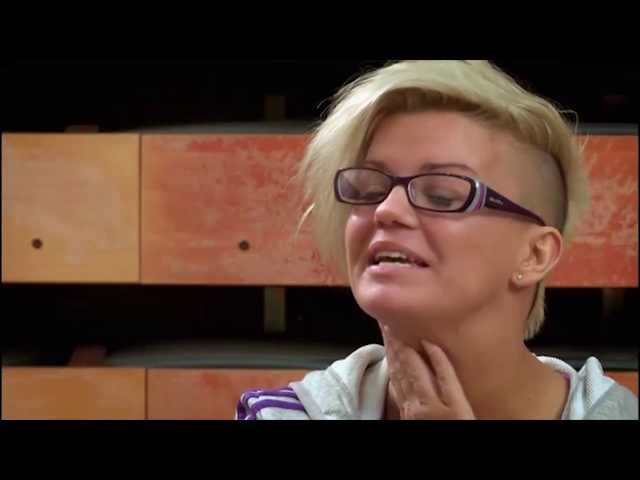 The renaissance
Your indie band did okay back in the '90s before you gave up and got a proper job. Now you're in your forties and your kids' cooler friends are awestruck every time they're round your house. Congratulations: you've become a cult hero! Time to reap the rewards and play those old songs to a generation of fans who were in nappies the first time around. Pixies were the first to do it, but now Pavement, My Bloody Valentine, Neutral Milk Hotel, Slowdive, Ride, Guided By Voices, Lush, Dinosaur Jr, Sleater-Kinney, At The Drive-In, Veruca Salt, Babes In Toyland, The Replacements and Mazzy Star are all jostling for space on the indie reunion bandwagon. The results have naturally been mixed.
The prodigal child
Whether it's Robbie Williams heading out on tour with Take That or Geri Halliwell re-joining the Spice Girls, band members who controversially quit years ago are occasionally convinced to return to the band at last. Other key examples include Christine McVie rejoining Fleetwood Mac in 2014 and Slash returning to Guns N' Roses for their tour later this year. We're looking forward to Zayn Malik's shock reunion with One Direction in 2040.
The switcheroo
Queen, The Doors, Thin Lizzy, Alice In Chains: all bands that didn't let their frontman's death stop them trying to relive the glory days with someone else on the mic. Even Nirvana got back together briefly, fronted by guests including Macca and Lorde. And the singer doesn't have to be six feet under: Dead Kennedys are touring (badly) without Jello Biafra, and the rest of Talking Heads recorded a (bad) album without David Byrne.

The twofer
Two reunions for the price of one! That's the thinking behind the splicing of two groups back together for one overarching mega-reunion. New Kids On The Block and Backstreet Boys merged into NKOTBSB, and McFly and Busted became McBusted. Fingers crossed for the Spice Girls/All Saints mash-up: AllSpice.
The anniversary
'We weren't really thinking about reuniting, but this big anniversary seemed like the perfect time to say thank you to our fans.' That's roughly the press quote that tends to do the rounds when groups reform to cash in on the passing of time. The Backstreet Boys celebrated their twentieth anniversary with a tour, the Beach Boys and the living original members of Grateful Dead reunited for their bands' fiftieths, Simply Red reassembled to mark their thirtieth, the Spice Girls are rumoured to be touring this year to mark their twentieth and apparently Take That's whole line-up might be coming together for a twenty-fifth anniversary tour next year.
The rivals
Last year you could have bought tickets to see two different versions of UB40: one fronted by Duncan Campbell, the other by his little brother Ali. Black Flag, En Vogue, Asia, Bucks Fizz and the Bay City Rollers have all led fractious double lives with two totally different rival line-ups, and the current Sugababes have spent five years locked in legal limbo with the original Mutya-Keisha-Siobhán trio. Can't everyone just play nice?
The one-off
Like eating one Skittle and then sitting and staring at the rest of the packet for eternity, one-off reunions are the ultimate tease for superfans. For example, when Justin Timberlake picked up a VMA in 2013 he brought on his former NSync bandmates for a surprise reunion. It was their first performance in over a decade and there's been no reunion talk since then. Beyoncé played the Super Bowl half-time show the same year, and her Destiny's Child bandmates joined her on stage for just three tracks. Then, after making the headlines and dropping a single, Kelly and Michelle promptly vanished off back to reality TV and gospel stardom.

The U-turn
In 2009 the Stone Roses guitarist John Squire took a piece of rusty steel and painted it with the words 'I have no desire whatsoever to desecrate the grave of seminal Manchester pop group The Stone Roses'. Three years later he was back on stage helping his old bandmates mangle 'I Am the Resurrection': a perfect example of the reunion reverse ferret. Much rarer is the opposite case of Cocteau Twins, who planned then cancelled a massive comeback tour in 2005. Though maybe that was less of a U-turn, more of an emergency stop.
The who-cares
Call it the reunion trickle-down effect: first all the good bands started getting back together, then the tour circuit was flooded with '80s and '90s acts who weren't even much cop the first time round. T'Pau, Go West, Space, Republica, Reef, Cast, Toploader… the depressing list goes on, and it's only a matter of time before the reunion ripple reaches the noughties indie boom. Anyone for Orson?
The never-gonna-happen
The Smiths, ABBA, Pink Floyd, The Fugees, Talking Heads, Hüsker Dü, The White Stripes, The Kinks, Fugazi, REM: they won't do it and we don't really want them to, so let's all agree now to drop the speculation, shall we? Unless, you know, it actually happens.
Inside the Disney hit factory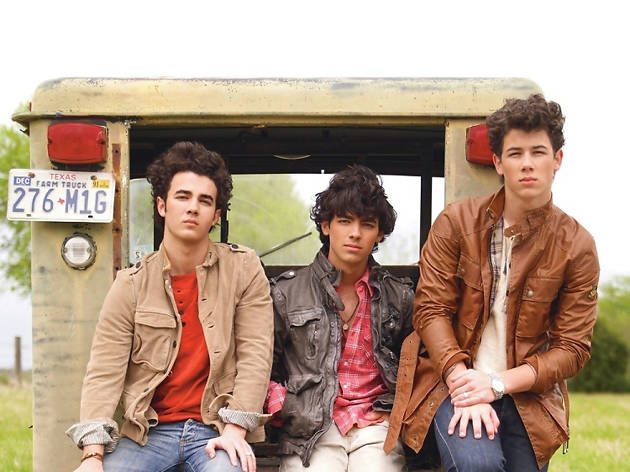 What do Christina, Miley and Britney have in common? Disney, of course.
Support Time Out
We see you're using an ad-blocker. Ad revenue is Time Out's main source of income. The content you're reading is made by independent, expert local journalists.
Support Time Out directly today and help us champion the people and places which make the city tick. Cheers!
Donate now