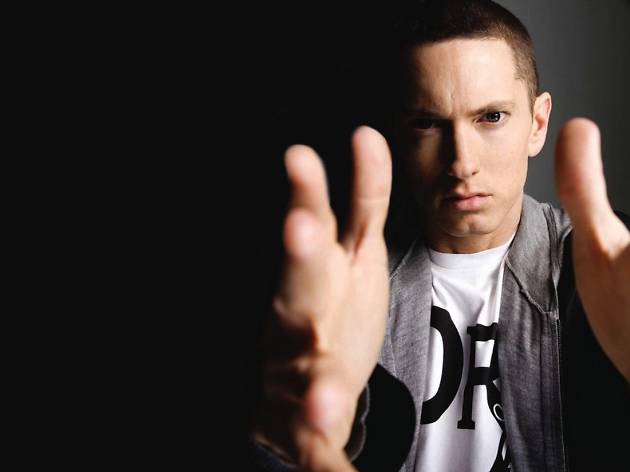 The 20 best Eminem songs
He's the world's best-selling hip hop artist, and these are his greatest hits: the very best Eminem songs
How to encapsulate the career of Eminem, a man with more units sold than any other rapper and more secret identities than Marvel's Avengers? It's tough, but we've given it one shot with our best Eminem songs list.
As part of our ongoing search for the best songs ever, we've already looked at the best J Dilla songs and the best Nirvana songs. Now here are the 20 best Eminem songs: everything from his Slim Shady breakthrough to his multi-Grammy-winning success.
Scroll through our Top 20 countdown, and then vote for your favourite Eminem song in our online ranker poll. Oh, and in case it wasn't obvious, this playlist is very much NSFW.
The 20 best Eminem songs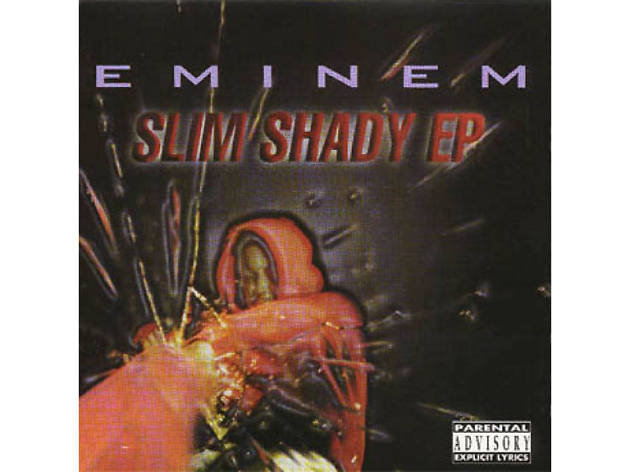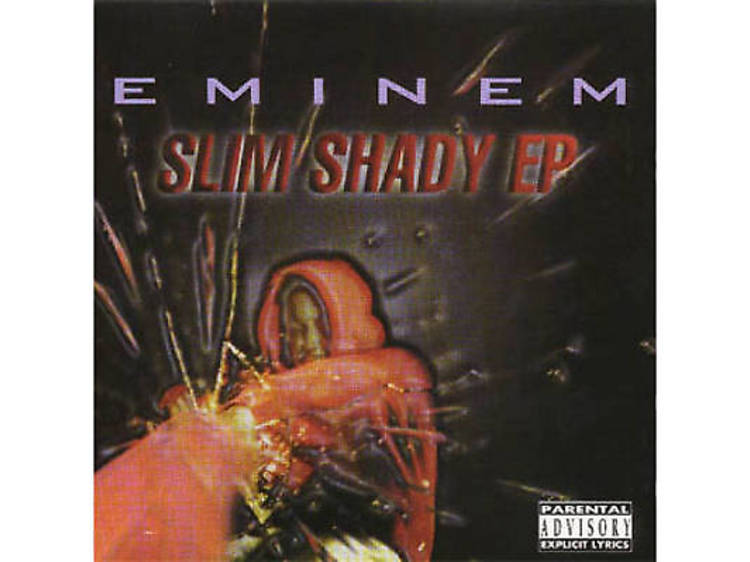 20. 'Low, Down, Dirty' (1997)
Even your mum knows Eminem blew up with 'My Name Is', the lead single off 1999's 'Slim Shady LP'. What she doesn't know, and what you probably don't either, is that Em's alter-ego – rap's arch prankster, the incorrigible Slim Shady – had already arrived fully formed on the very first bar on the very first track of 1997's criminally overlooked 'Slim Shady EP': 'Warning, this shit gon' be Rated R restricted/You see the bullet wound in my neck? It's self-inflicted'.
All bass and thunderclap snares, 'Low, Down, Dirty' knocks like a Jehovah's Witness. But the real joy here is discovering the raw, untapped vein of rap's greatest-selling career.
Key lyric:
'I'm Dr Hyde and Mr Jekyll, disrespectful,
Hearing voices in my head while these whispers echo'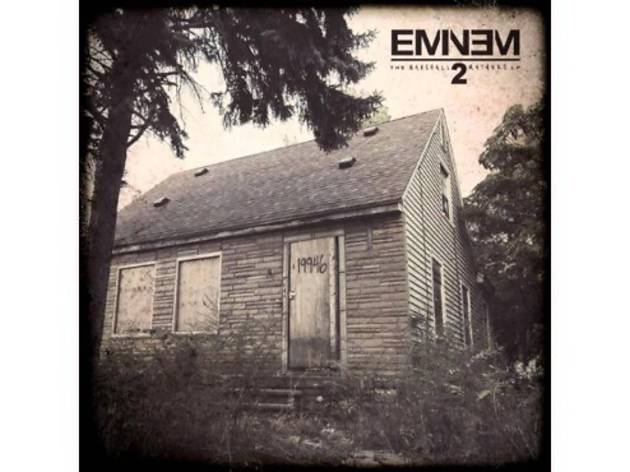 Searing self-critique posing as some of Em's best storytelling. That's 'Bad Guy' from 'The Marshall Mathers LP 2', ostensibly a sequel to 2000's 'Stan', which starts in the key of a vengeful Matt (Stan's little brother) before shifting several octaves down into the murk of Em's 'lack of a conscience'. Remarkably, even as he steps back into 13-year-old territory Em manages a stylistic leap forward: dude's enjambment game here is off the hook.
Key lyric:
'It's revenge that I seek, so I sneak vengefully and treat
Your bedroom window like I reached my full potential: I peeked'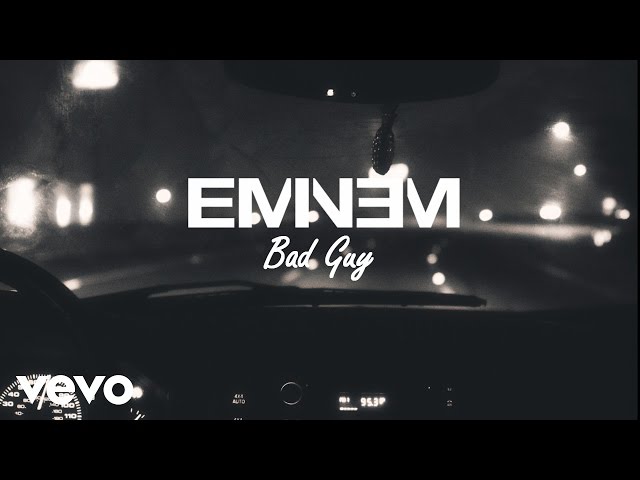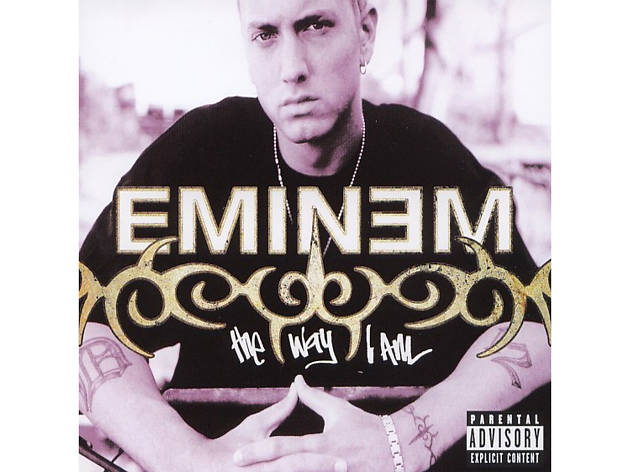 18. 'The Way I Am' (2000)
The difference between Slim Shady and Marshall Mathers is this: Slim just doesn't give a fuck, and Marshall gives many. Sounding stung by his critics for the very first time, Em reaches down past Slim's nasal cavity into the pit of Marshall's stomach for 'The Way I Am', to this day his only song more bilious than 2004's 'Puke'.
Never mind that the precedent had been set for Em's mid-career 'constipated llama' years. This is some of the sharpest, most trenchant rage to hit Top 40 radio.
Key lyric:
'And it seems like the media immediately points a finger at me,
So I point one back at 'em but not the index or pinkie,
It's the one you put when you don't give a fuck, when you won't just put up'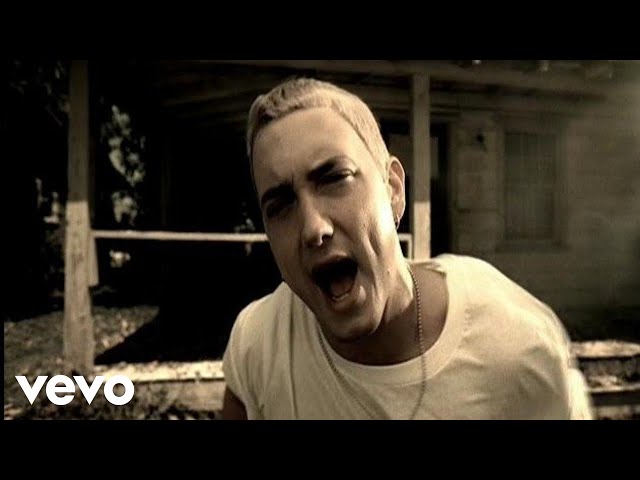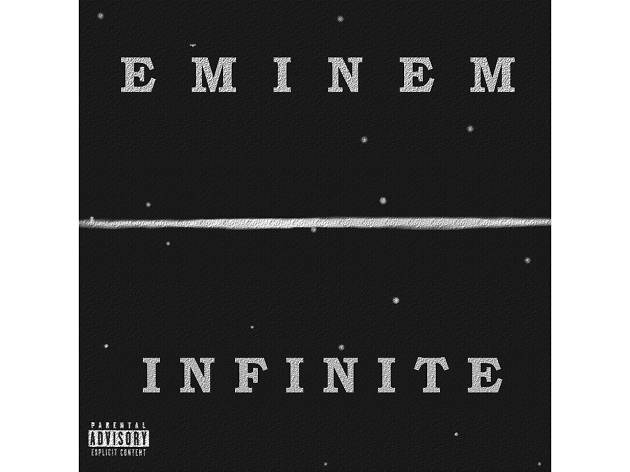 Before Slim Shady there was Eminem, a hungry backpacker from the 313 trying (and failing) to make a splash outside his local scene. It's astonishing to think Em's first album dropped the same year as Tupac's last LP 'Makaveli', but sure enough title-track 'Infinite' bears all the hallmarks of the era: piano chords, horns, cuts in the hook. It's also got some of Em's most tightly packed Russian doll rhyme schemes – a reminder that, even during rap's Golden Era, radio rarely favoured the technicians.
Key lyric:
'My pen and paper cause a chain reaction
To get your brain relaxin', the zany actin' maniac in action,
A brainiac in fact son, you mainly lack attraction'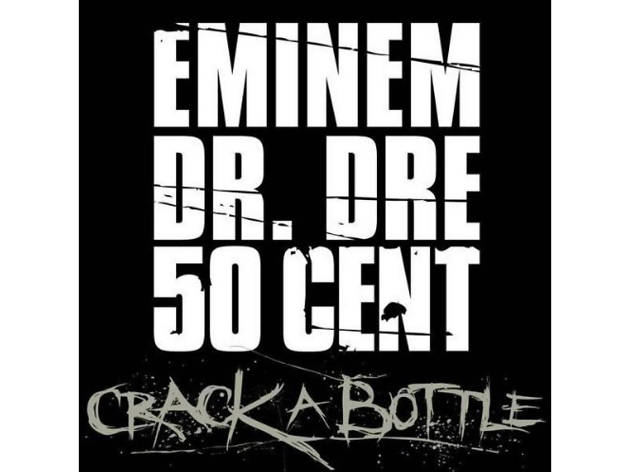 16. 'Crack a Bottle' (2009)
For a man with so much to celebrate – fame, wealth, his daughter Hailie's well-publicised 3.9 Grade Point Average – Eminem sure has a hard time enjoying himself. So it's nice to hear him let loose on the Dre-produced 'Crack a Bottle', a diesel-belching victory lap conjuring fat cigars, ladies' bums and a hail of champagne corks. It's a shame he's not happy more often: for sheer jubilance alone, 'Crack a Bottle' goes down a treat.
Key lyric:
'Now picture us, it's ridiculous you curse at the thought,
'Cause when I spit the verse the shit gets worse than Worcestershire sauce'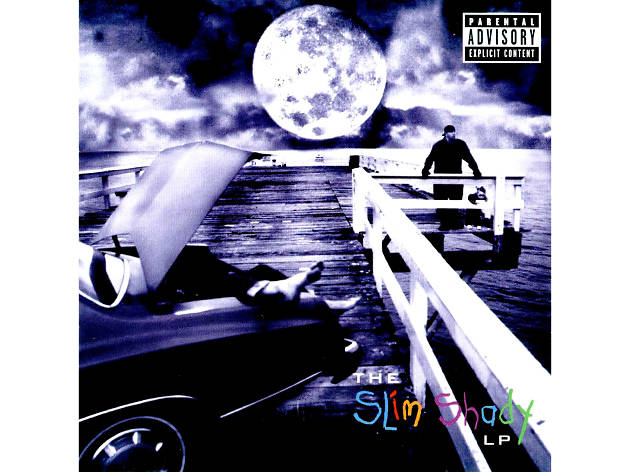 December 1996, and a 24-year-old Eminem gets sacked from Gilbert's Lodge restaurant in 8 Mile just days before Christmas. Hailie isn't yet one. 'Rock Bottom' is his lachrymose response: still among his most affecting songs, and an early suggestion that maybe, just maybe, this Eminem character wasn't a total sociopath after all. And that hook? Transcendent.
Key lyric:
'My life is full of empty promises and broken dreams,
I'm hoping things look up, but there ain't no job openings'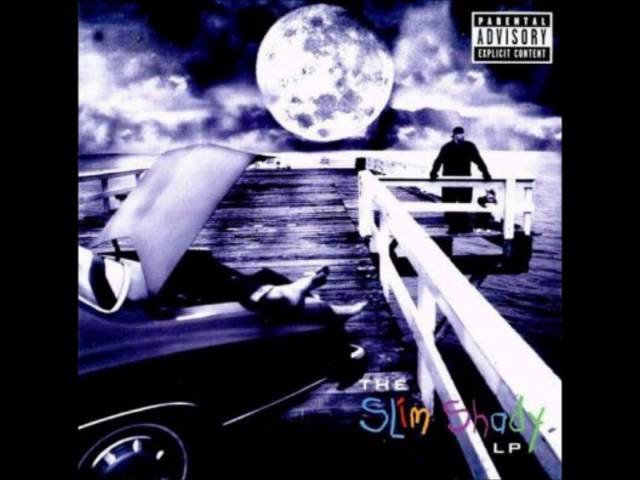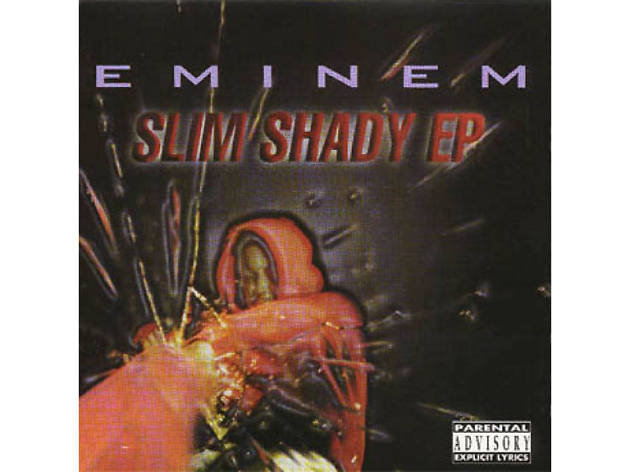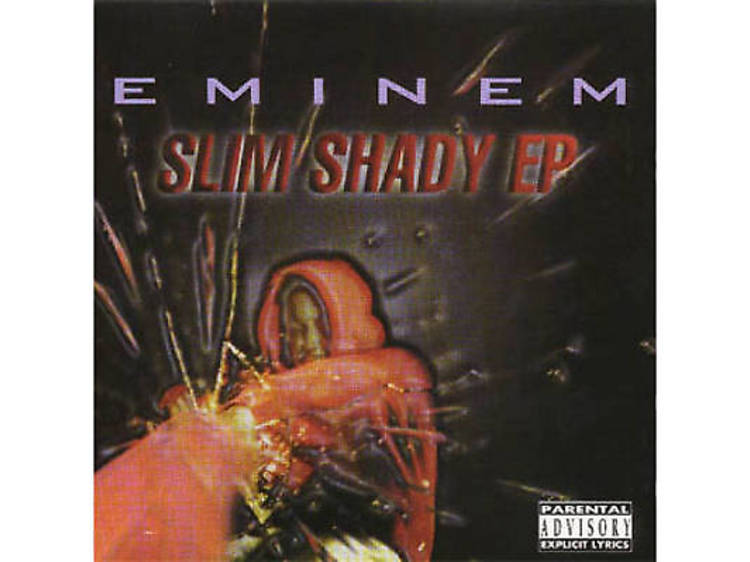 14. 'Just the Two of Us' (1997)
Starring Slim, his wife's corpse and a confused baby Hailie, 'Just the Two of Us' stands alone at the peak (or is it the trough?) of popular music's most objectionable career. The song appeared on 'The Slim Shady LP' as ''97 Bonnie & Clyde', but it's the original version – with its utterly incongruous Bill Withers sample – that lands best as black humour. And that's what Em was going for. Right?
Key lyric:
'There's a place called heaven and a place called hell,
A place called prison and a place called jail,
And dada's probably on his way to all of them except one,
'Cause mama's got a new husband and a stepson'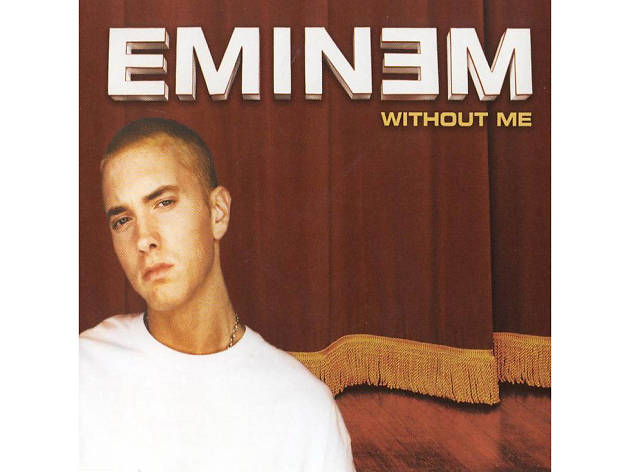 Before the formula pole-vaulted 12 sharks on the unforgivably whack 'Just Lose It', Eminem's name-calling lead singles were major pop cultural events: which presumably deserving celebs would he call out next? In 2002 it was Moby, Limp Bizkit and NSYNC's Chris Kirkpatrick, but all these years later individual victims feel beside the point. 'Without Me' is an inspired bit of mischief, Slim at his snot-nosed finest.
Key lyric:
'A tisket, a tasket, I'll go tit for tat with
Anybody who's talking this shit, that shit'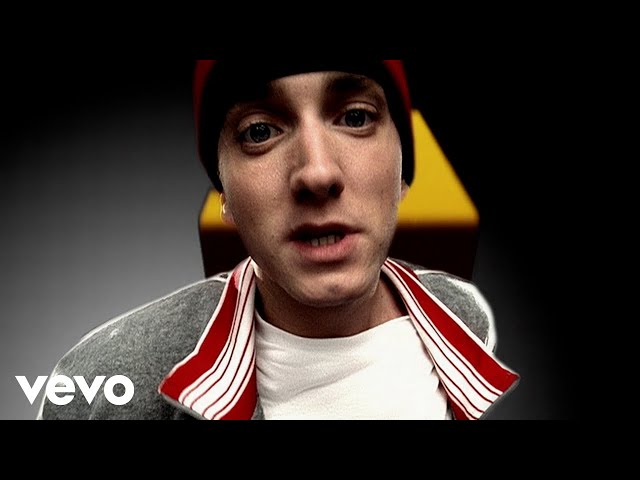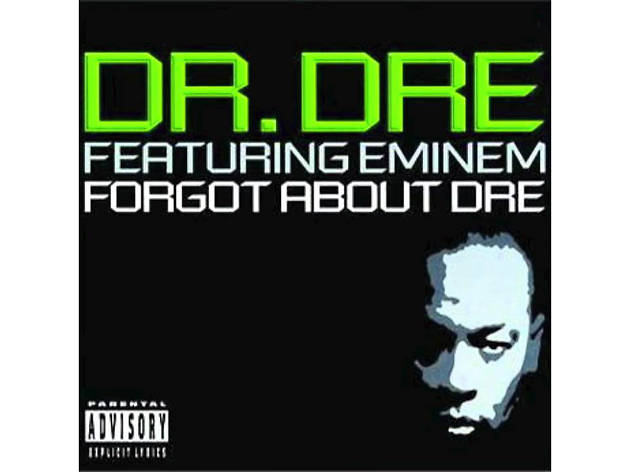 12. 'Forgot About Dre' (2001)
Full disclosure: 'Forgot About Dre' is, obviously, a Dr Dre song. But given that Em ghost-wrote Dre's verses, plus ripped the face off his own, we'll give it to him. Notable here is some of Em's (and Dre's) most economic rapping: there are entire couplets where nary a syllable isn't put to work. This one, for example: 'There's no way that you can save me/It's okay, go with him Hailie' – that's 16 syllables and ten of them rhyme. Classic Dre (and Em) banger.
Key lyric:
'Slim Shady, hotter than a set of twin babies
In a Mercedes Benz with the windows up when the temp goes up to the mid-eighties'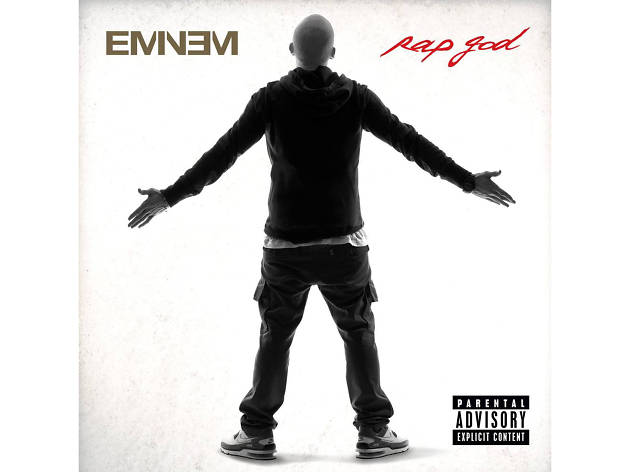 Is cynical homophobia more gross and depressing than real homophobia? It sure feels that way when, aged 41, Em picks on gay kids to 'court controversy' and 'stay relevant'. (Seriously dude, it's over. Go home.)
At the same time, 'Rap God' is a technical masterpiece – there's no way around it. We're talking six unyielding minutes of monster bars: a blistering sprint through styles and eras that no 18-year vet has the right to pull off. If you can approach it amorally, and that's a big if, 'Rap God' is one for the ages. Meantime, can someone ask Elton John to stage another intervention?
Key lyric:
'I walk in the church and burst in a ball of flames, only hall of fame
I'll be inducted in is the alcohol of fame on the wall of shame'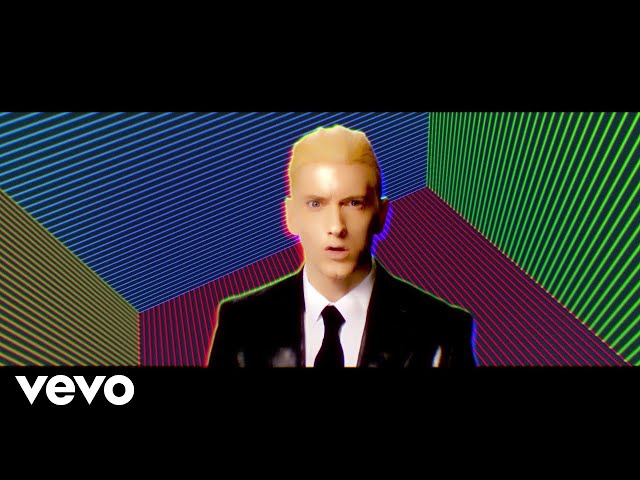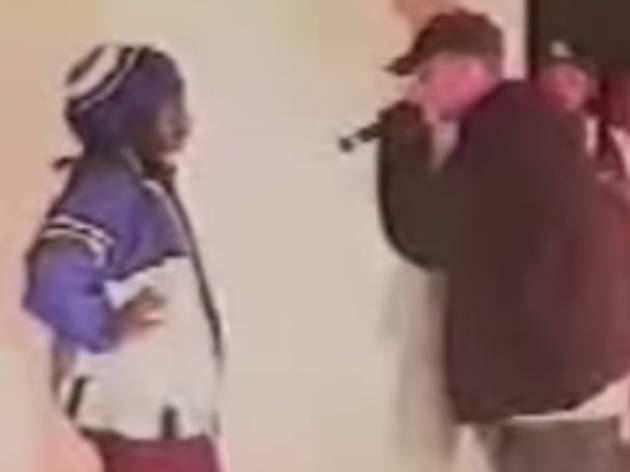 10. ''97 Rap Olympics' (1997)
It goes without saying that best bit of '8 Mile' is the DVD bonus where Em battles extras on-set. Multiply that by, like, a million and you're still not close to his sublime 1997 run through the now-defunct Rap Olympics.
Granted, this isn't a 'song' in the traditional sense. But you'd have to be the worst kind of pedant to let that stop you from enjoying one of the most legendary appearances in battling history. Em lost the final round to someone called Otherwize (us neither) but won at life after a bootleg tape of his performance found its way to Dr Dre, who signed him the next year.
Key lyric:
'Nobody's hearing you, you're a wack liar –
Damn, all your white jokes just backfired'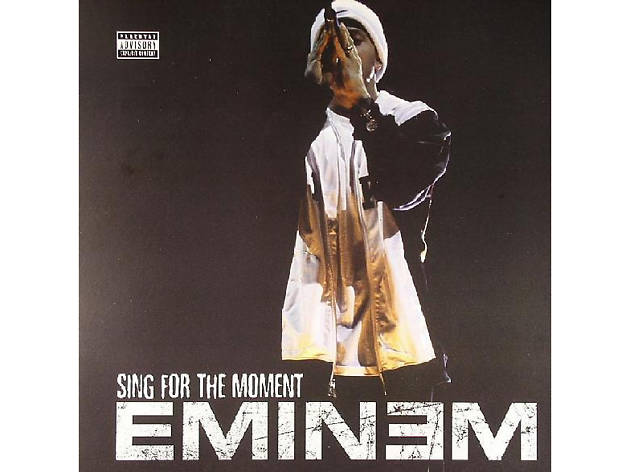 9. 'Sing for the Moment' (2002)
Eminem makes two kinds of songs: brawlers and bawlers. 'Sing for the Moment' is unreservedly a bawler, built round a stadium-shaking interpolation of Aerosmith's defiant 'Dream On', which Em niftily exploits to speak for his fans', and his own, sense of alienation. To get the full effect you'll want to be a suburban 16-year-old in 2002 – but press play even if you're not. It's one of Em's great gifts that some of his most narrowly pitched songs are also his most universally appealing.
Key lyric:
'I guess words are a motherfucker: they can be great
Or they can degrade, or even worse they can teach hate –
It's like these kids hang on every single statement we make'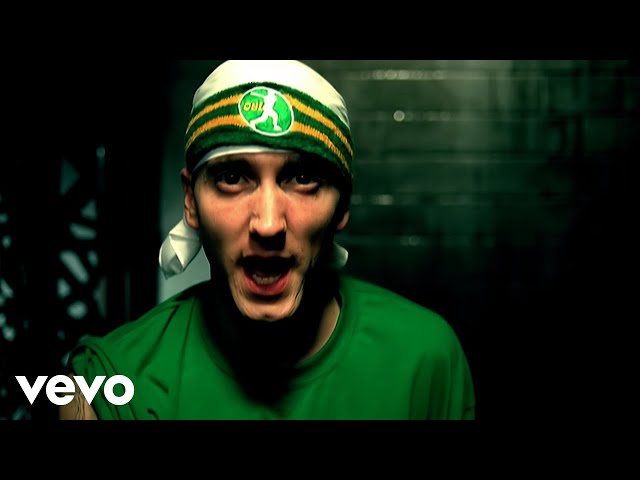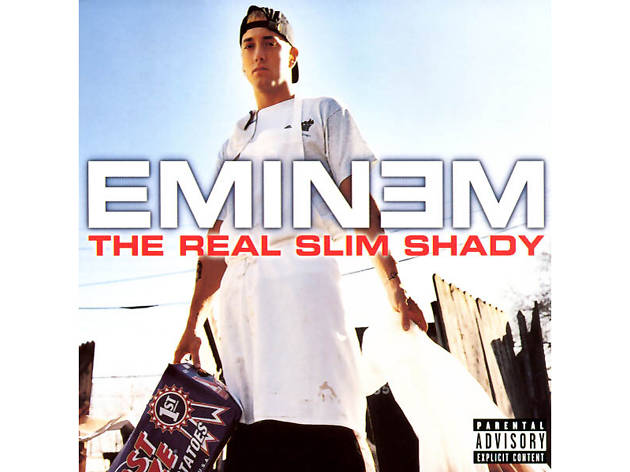 8. 'The Real Slim Shady' (2000)
No one, not even Em, could have predicted 'The Slim Shady LP' would blow up like nitro and dynamite sticks. But by the time he dropped 'The Marshall Mathers LP' he understood perfectly what he'd tapped into.
'I guess there's a Slim Shady in all of us,' he says towards the end of 'The Real Slim Shady'. And that was it: as long he kept saying the things no one dared say, at a volume no one could say them, millions would take vicarious delight. So that's what he does, on a beat like strawberry glazed doughnuts and MDMA, on this – his most gloriously bratty song.
Key lyric:
'Will Smith don't gotta cuss in his raps to sell records –
Well I do, so fuck him and fuck you too'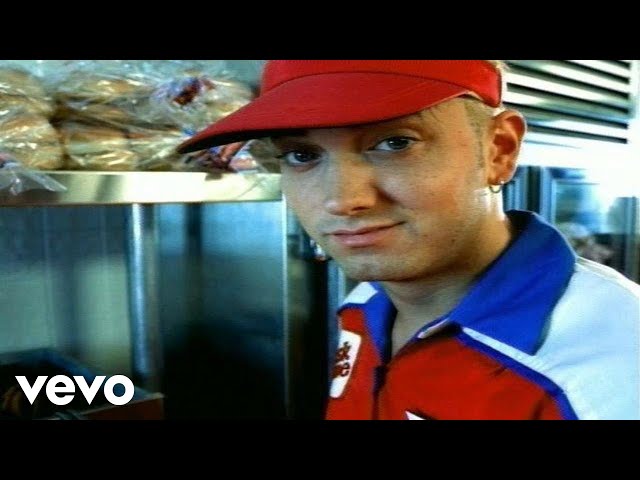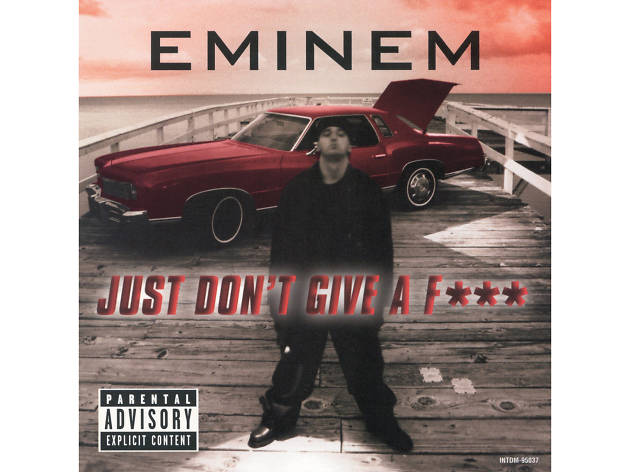 7. 'Just Don't Give a Fuck' (1997)
'Just Don't Give a Fuck' is another track that appeared on both the 'Slim Shady EP' and, later, its major label scrub-up. Either could qualify for the Top 20 – heck, both could – but again, the original beat seals it.
This time it's courtesy of a dusty-ass sample (exact provenance unknown) of Antonin Dvořák's thunderous 'Symphony No. 9': the perfect complement to a fire-breathing Em. We've heard him do angst, impertinence, anger and psychopathy. But never since this has he so convincingly done swagger.
Key lyric:
'I'm ill enough to just straight up diss you for no reason,
I'm colder than snow season when it's 20 below freezin''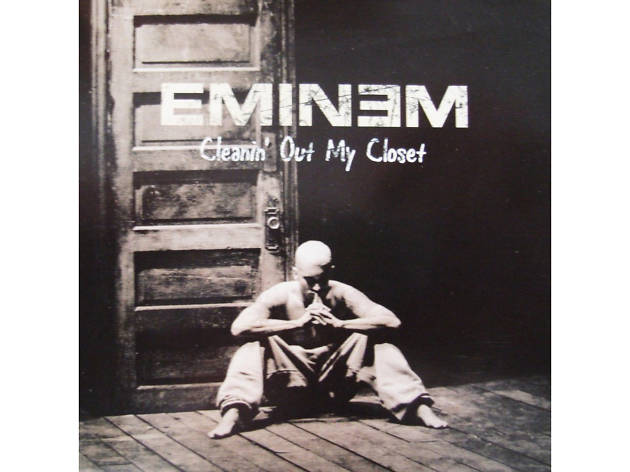 6. 'Cleanin' Out My Closet' (2002)
Before 'Cleanin' Out My Closet', Em's mum Debbie was a puerile sketch in the margins of Slim Shady's notepad. Here she's portrayed in such devastating detail that all sorts of shit suddenly starts to make sense.
Still, it's worth remembering that 'Cleanin' Out My Closet' isn't just a particularly brutal takedown of Debbie, an unfit mum responsible for a less-than-whole son. The song is equally devoted to Em's wider domestic hell – an absent dad, his own problems with Kim. No one, least of all Em, escapes unscathed. A confession of startling depth.
Key lyric:
'Bitchin' that someone's always goin' through her purse and shit's missin',
Goin' through public housing systems, victim of Munchausen syndrome'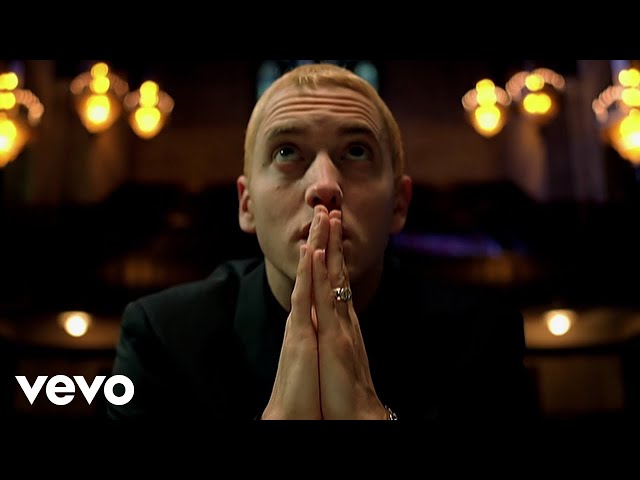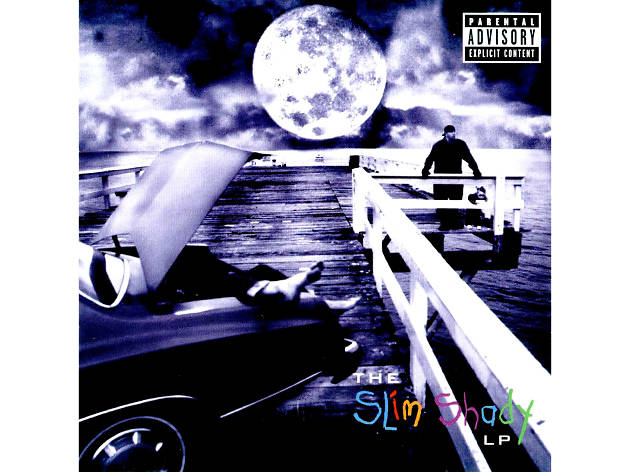 5. 'As the World Turns' (1999)
Slim Shady's critics never grasped his essential cartoonishness. How they could miss it on 'As the World Turns' – a track that runs the gamut from fart noises to the phrase 'go-go gadget dick' – is for them to explain. For others the song is superlative, a glittering showcase for some of Em's most uncanny wordplay and demented humour. This is Em's most underappreciated gem.
Key lyric:
'Just tryna buy me some time then I remembered this magic trick:
Duh-duh-duh-duh-duh-duh, go-go gadget dick'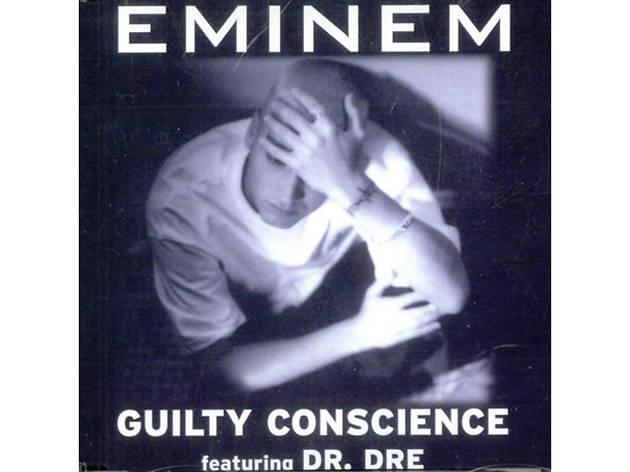 4. 'Guilty Conscience' (1999)
Second only to dying young, concept songs are the surest route into hip hop's pantheon – think Jay Z's '22 Two's', Nas's 'I Gave You Power' or, better still, Eminem's 'Guilty Conscience'. We knew Em could battle. We knew he could write. But 'Guilty Conscience' was the first real indication we were dealing with more than an immensely gifted emcee with a clever angle.
And what an indication it was: Em playing devil to Dre's angel on the shoulders of three conflicted protagonists, the pair trading bars with Rae-and-Ghost chemistry. A brilliant concept, flawlessly executed.
Key lyric:
'What's wrong, didn't think I'd remember?
(I'ma kill you motherfucker!)
Uh-uh, temper temper'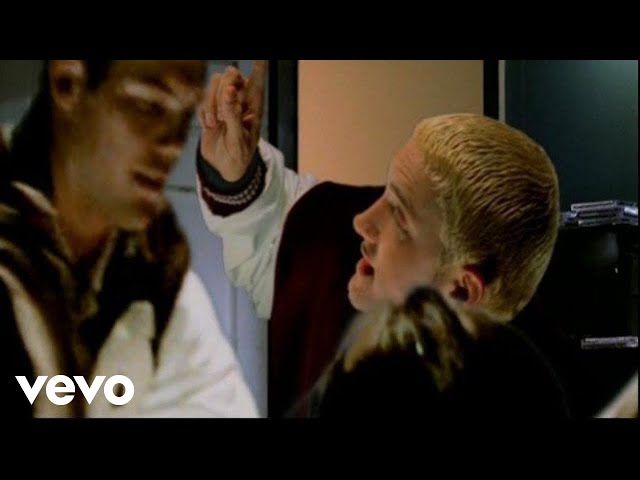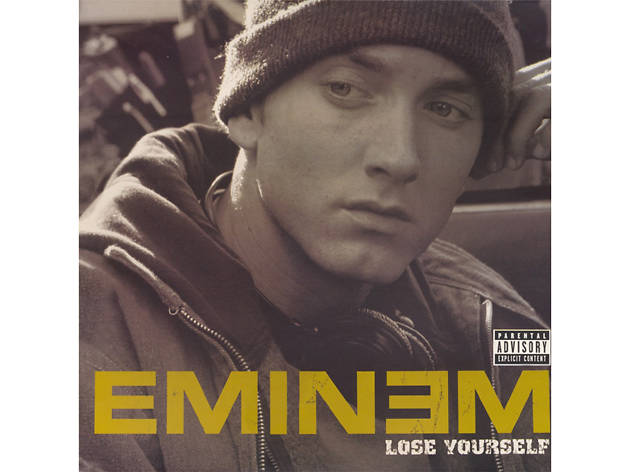 3. 'Lose Yourself' (2002)
After 'Just the Two of Us' – not to mention every other song he'd ever written – nothing short of a miracle would pull Eminem to the bosom of mainstream acceptance. And so it was, as the assorted glitterati of the 75th Academy Awards looked on, that a stunned Barbra Streisand announced Eminem had beat U2 and 'Chicago' to win the Oscar for Best Original Song.
So, how'd he'd do it? Tinkling piano and underdog populism, a shiver-inducing first verse and a hook so uplifting even your dad liked it – and that was okay. Em knew exactly what he was doing on his '8 Mile' hit, of course. Listen closely: he only swears four times, five if you count 'goddamn'.
Key lyric:
'His palms are sweaty, knees week, arms are heavy, There's vomit on his sweater already, mom's spaghetti'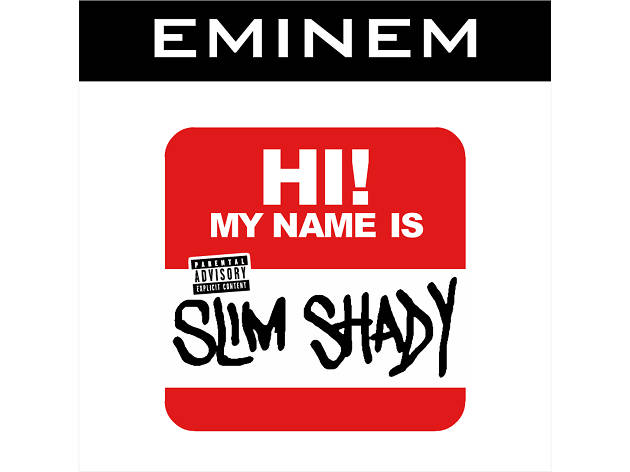 Let the record show that Eminem's first single was so vulgar it had to be rewritten twice: once for Labi Siffre, who wouldn't clear the sample till Em rewrote the homophobic bits; and again for radio, lest so many words got blanked it became an instrumental. And still, after all that, he managed to offend his own mum so much she sued for $10 million.
In the sense that all the provocateurs before him seemed instantly tame, 'My Name Is' was truly historic: the moment that rap resoundingly trumped rock as the music of choice for a generation of rebellious teens. All these years later, it disgusts and delights the same way it did on the very first spin – and Em's name still rings out.
Key lyric:
'My brain's dead weight, and I'm tryna get my head straight,
But I can't figure out which Spice Girl I wanna impregnate'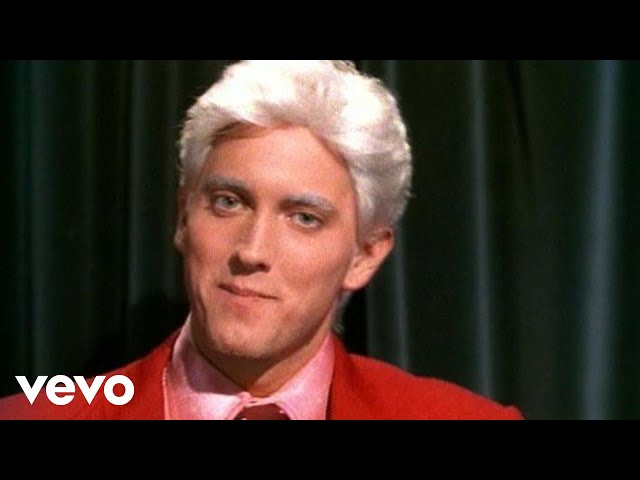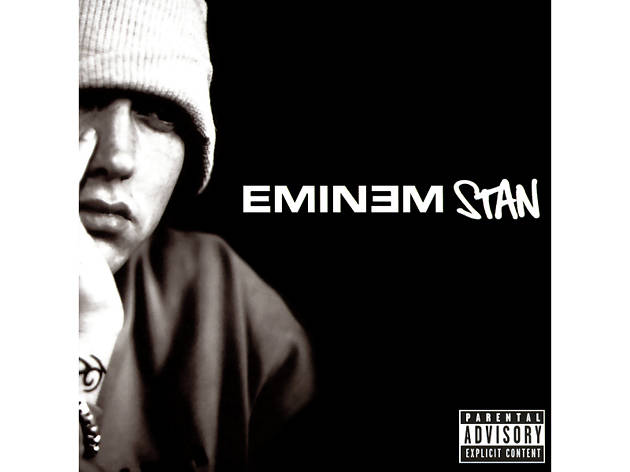 'Stan' is a heart-rending elegy. An epistolary poem exquisite in structure and pace. A song of such cinematic ambition it borders on visible, starring a character more sincerely realised than any in hip hop. It is, quite simply, Eminem's masterpiece. And beneath it all, the stirring sample that launched Dido's career, laced with rain and scribbling pen.
Our hero Stan, you'll remember, is a hyper-obsessed fan who writes Em a series of increasingly batshit letters before driving himself and his pregnant girlfriend off a bridge. Standard fare, you might think. But Stan is so persuasively rendered, his descent so meticulously arced, that the song rings true – universally true – the way only fiction can. Perfection.
Key lyric:
''Cause I don't really got shit else, so that shit helps when I'm depressed,
I even got a tattoo of your name across the chest'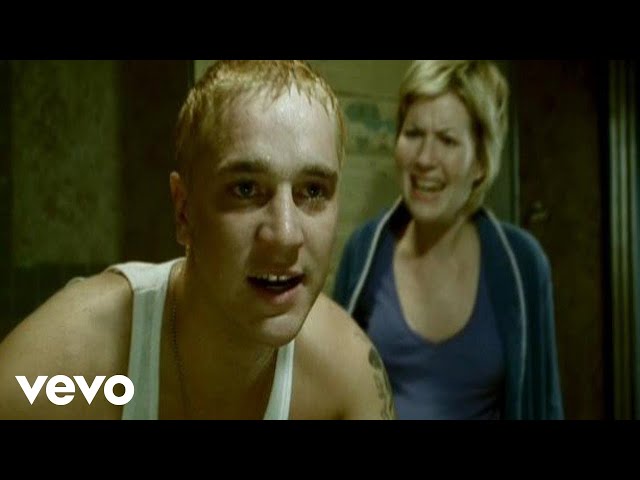 What's your top Eminem song?
Support Time Out
We see you're using an ad-blocker. Ad revenue is Time Out's main source of income. The content you're reading is made by independent, expert local journalists.
Support Time Out directly today and help us champion the people and places which make the city tick. Cheers!
Donate now