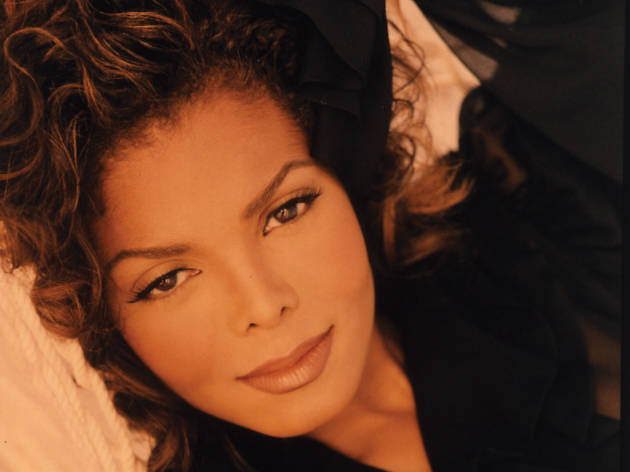 The 20 best Janet Jackson songs
All hail Janet! Looking back at over three decades of music and dance routines, we count down the 20 best Janet Jackson songs
Janet Jackson has sold staggering 160 million records worldwide, so where the hell do we start with the 20 best Janet Jackson songs? Let's start at the beginning, born May 16, 1966 Janet Damita Jo Jackson is the youngest of the Jackson family clan. She has achieved world domination through her groundbreaking choreography and innovative music videos, she has delighted fans with a rich catalogue of both socially conscious and sexually charged records, not to mention a few feel-good anthems and tearjerkers along the way.
RECOMMENDED: The best songs ever

Compiling a definitive list of the best Janey Jackson songs is no easy task, so we asked an expert and a London legend with a keen awareness of all things Janet. Neil Prince is both an excellent DJ and a promoter of R&She – a night dedicated to the queens of R&B and hip hop.
As we gear up for the release of Janet's eleventh studio album, 'Unbreakable', we've trusted Neil with the task of rating the defining singles of Ms Jackson's career so far…
Janet Jackson's 20 best songs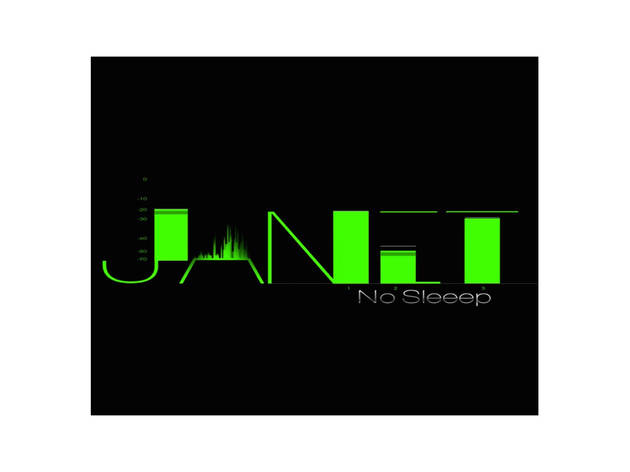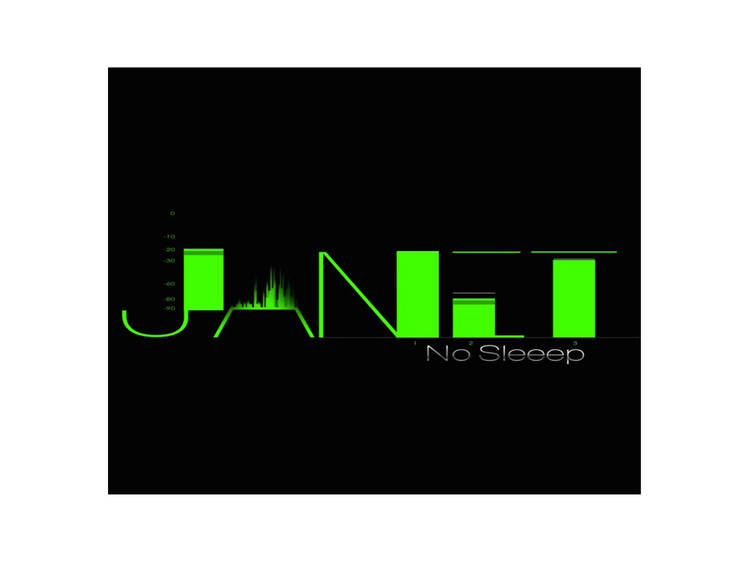 We'll kick off with the lead single from said forthcoming album, 'Unbreakable.' Dividing some fans, some of whom wanted a more punchy and kick-ass return, this nevertheless recalls the smoother sounds of 1993's 'Janet' and the sun-kissed poolside gems of 2004's 'Damita Jo'. A sweet late night groove and a Jam & Lewis reunion suggests we're in for a treat when Unbreakable is unleashed.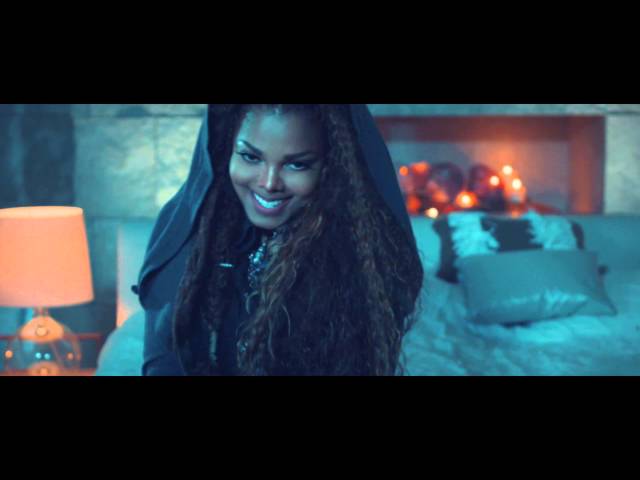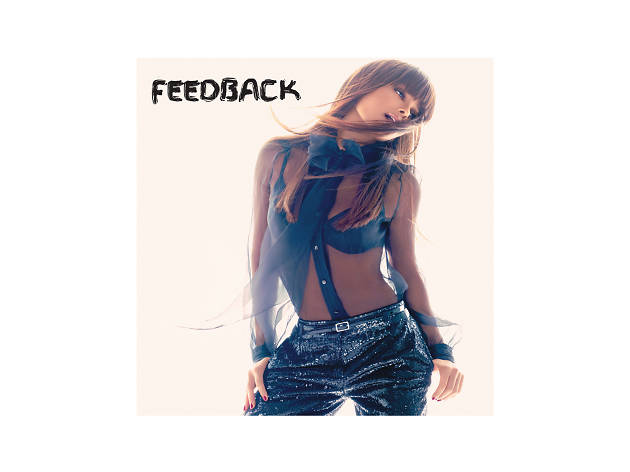 Abandoning long-time producers Jam & Lewis for 2008's 'Discipline' raised some eyebrows, but lead single 'Feedback' didn't disappoint. With its chant of 'Yeah that's sexy sexy sexy', this electropop gem remains a more recent dance floor favourite of Janet fans. Breaking from tradition, she didn't write or co-write any of the songs on the album. So let's not hold her responsible for the choice lyric: 'Heavy like a first day period'.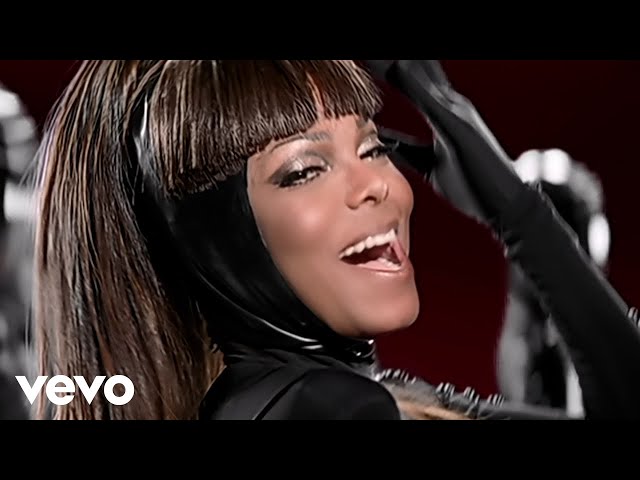 18. 'Any Time, Any Place' (1994)
1993's 'Janet' album saw JJ explore sexual liberation and intimacy in her lyrics and this 1994 single is a standout testament to the theme. Also receiving a remix from R Kelly, the original sees Janet unashamedly confess: 'I don't give a damn, I want you now' as the production slowly inches its way to climax. Still on point with her social consciousness, the erotic video ends with the message 'Any time, any place… be responsible'.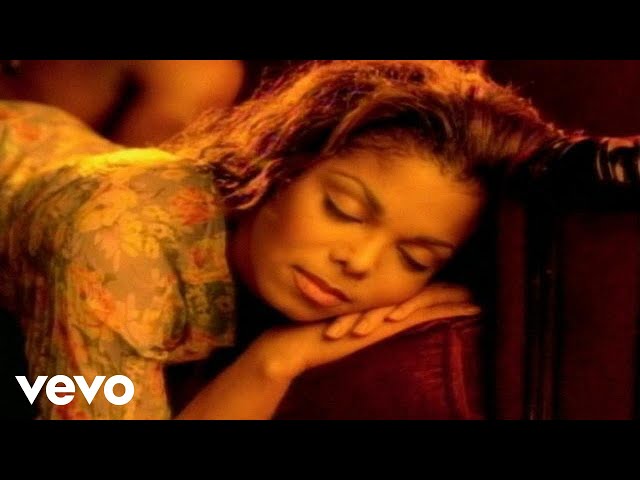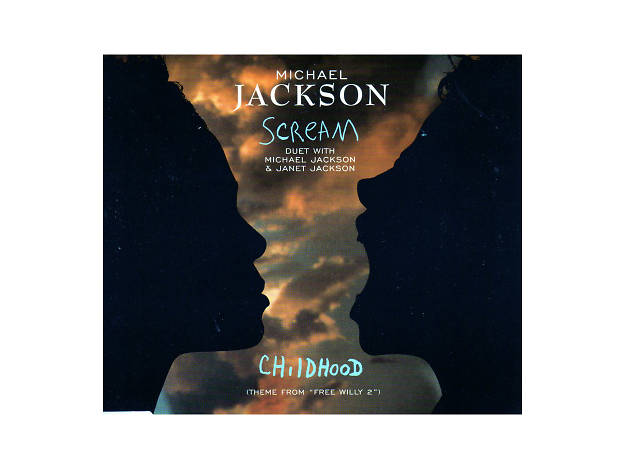 It could have all gone horribly wrong. But, c'mon: this is Michael and Janet we're talking about. Both still at the top of their game in the mid-'90s, this served as the lead single from Michael Jackson's ninth studio album and greatest hits set 'HIStory: Past, Present and Future, Book I'. Both pioneers of dance, seeing Michael and Janet bust it out together in the video can't fail to bring a smile. Janet flawlessly reprised their routine in September 2009 at the MTV Music Video Awards in tribute to her recently deceased brother.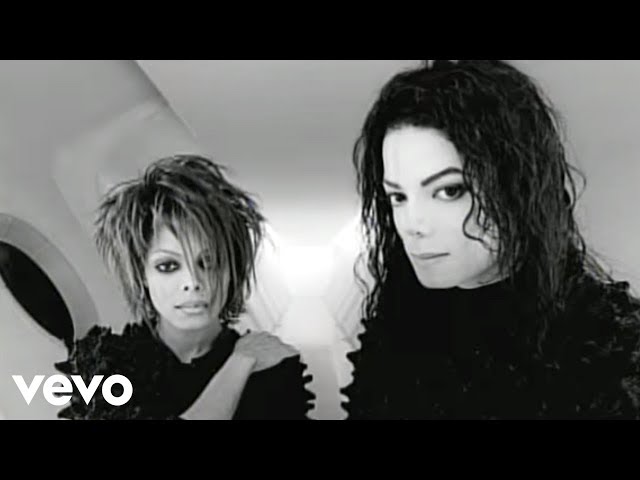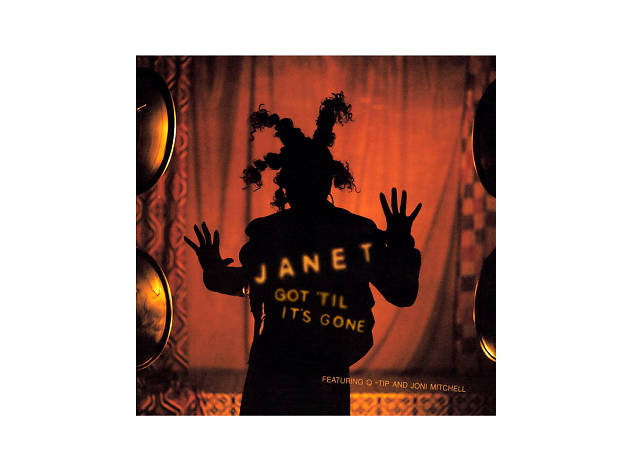 16. 'Got 'Til It's Gone' (1997)
A cool smooth return for Janet, with understated vocals over a gentle hip hop groove. This served as the lead single from 'The Velvet Rope' and features Q-Tip along with a self-approved Joni Mitchell sample. Ever groundbreaking with her music promos, this won a Grammy Award for Best Short Form Music Video, depicting Janet as a lounge singer during apartheid in South Africa. Lyrical pioneer Des'ree (who famously would 'Rather have a piece of toast') took issue with 'Got Til It's Gone's similarity to her own 1992 'Feel So High' single, which led to her later receiving a writing credit for the track.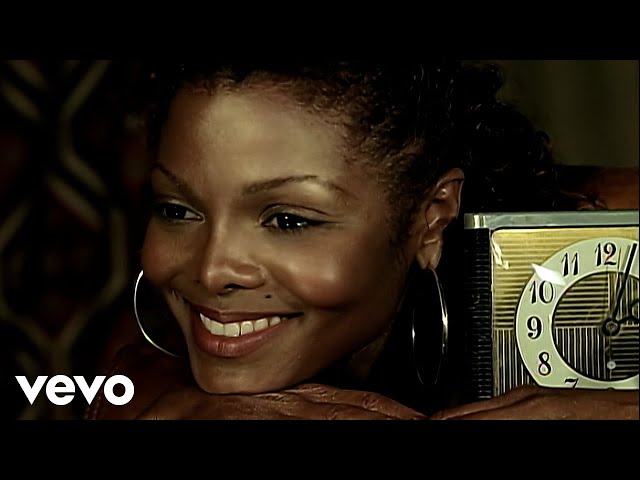 /div>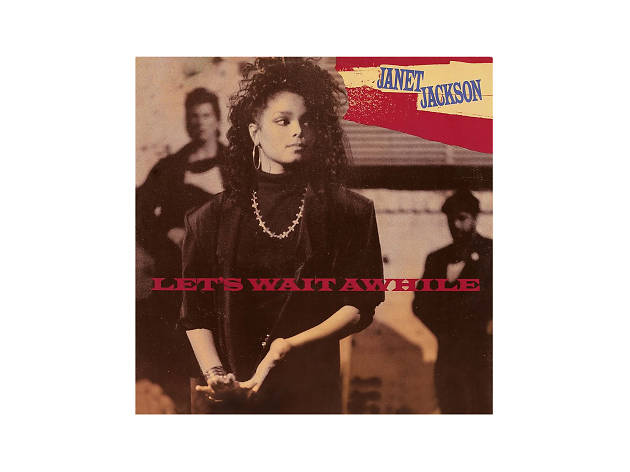 15. 'Let's Wait Awhile' (1987)
A rare 'Top Of The Pops' performance propelled this ballad to number three in the UK, matching her previous best for 'What Have You Done For Me Lately?'. A sweet lament to not rushing things with your partner, Janet co-wrote it with her best friend Melanie Andrews (alongside Jam & Lewis) and has performed it on every one of her tours. Fun trivia fact: In the US some school teachers adopted the song as a teaching tool to help steer students toward sexual abstinence. Who knew what was to come…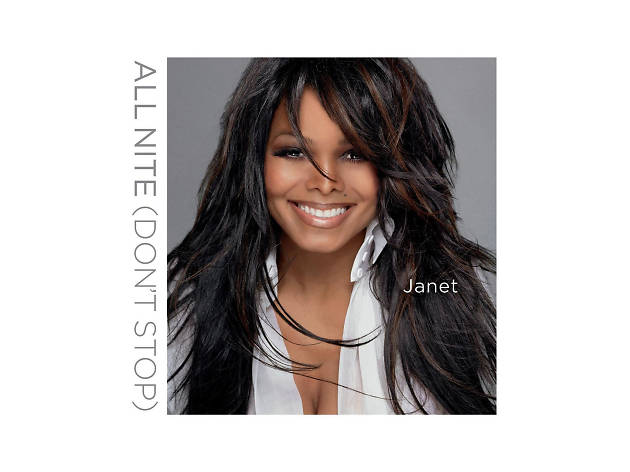 14. 'All Nite (Don't Stop)' (2004)
A Top 20 hit in the UK, this failed to chart in the US as poor Janet had been blacklisted on a number of radio stations and music channels there. Why? 2004's infamous Super Bowl halftime show incident, of course – when Justin Timberlake tore off a part of Janet's costume to (very very briefly) reveal her breast, adorned with a nipple shield. Just slightly overblown. Still, this tribute to the addiction of dancing in a club remains a surefire dance floor anthem amongst Janet fans, with lyrics to match.
/div>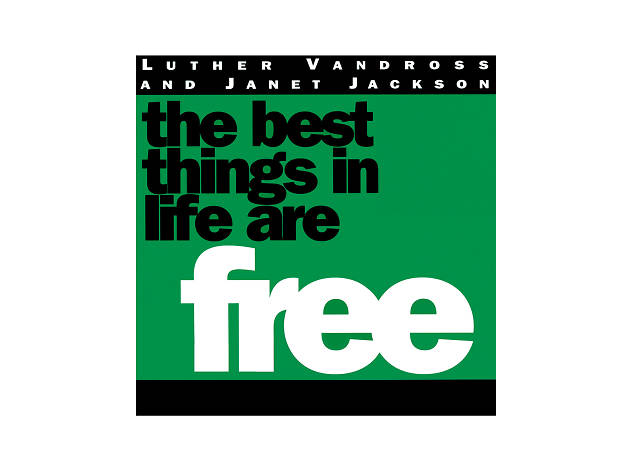 13. 'The Best Things In Life Are Free' (1992)
No one saw this coming. Janet's first big duet (we'll skim over her 1984 collaboration with Cliff Richard, 'Two To The Power') was with none other than smooth soul balladeer, Luther Vandross. An uplifting breezy pop number taken from the movie 'Mo' Money', the track also features Bell Biv DeVoe and Ralph Tresvant of New Edition. No sign of Bobby Brown, mind. This gave Janet her biggest hit to date in the UK, reaching number 2. The track that kept it from the top? 'Rhythm Is A Dancer' by Snap!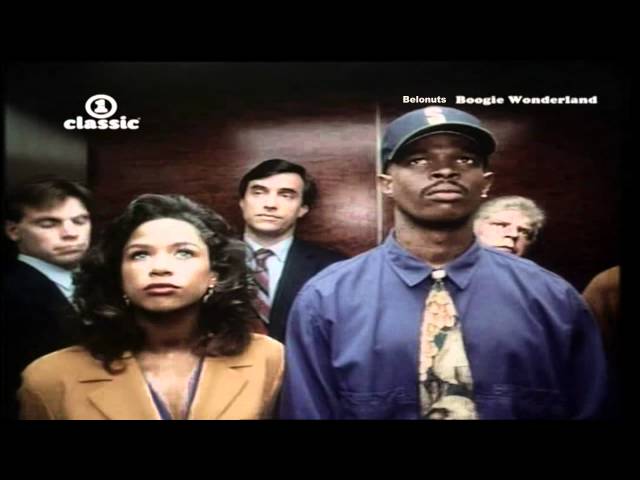 /div>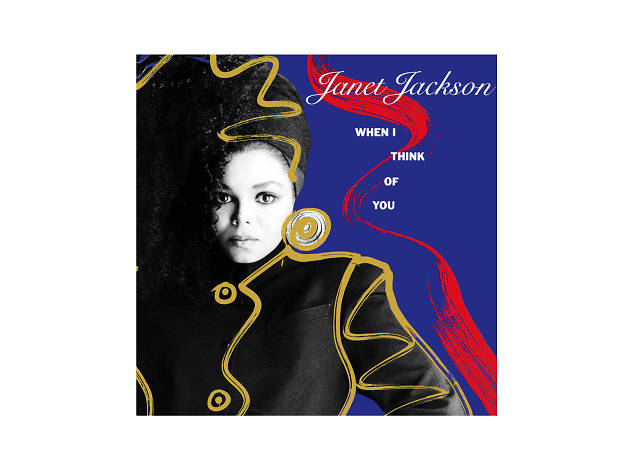 12. 'When I Think of You' (1986)
Sampled both at the time and ever since, 'When I Think Of You' falls into the sweet feel-good Janet canon. Her first US Number One and a UK Top 10, David Morales also remixed it in 1995, earning it the title of Number One UK Club track of the year. First time around, Janet was just 20 years old, making her the youngest soloist to top the US charts since Stevie Wonder.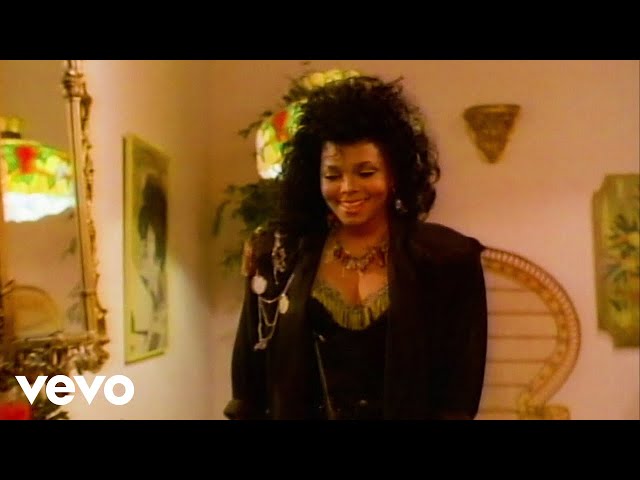 /div>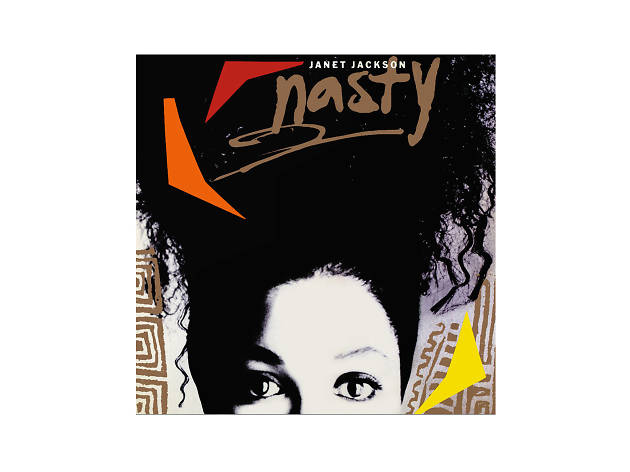 'No my first name ain't baby, it's Janet. Miss Jackson if you're nasty.' Janet coined another catchphrase with this punchy smart tale of taking no shit from a man. Though surprisingly not a Top 10 hit in the UK, this made the Top 3 Stateside and was a club smash on both sides of the Atlantic. The song and video has since inspired Britney Spears, alongside many other Janet hits.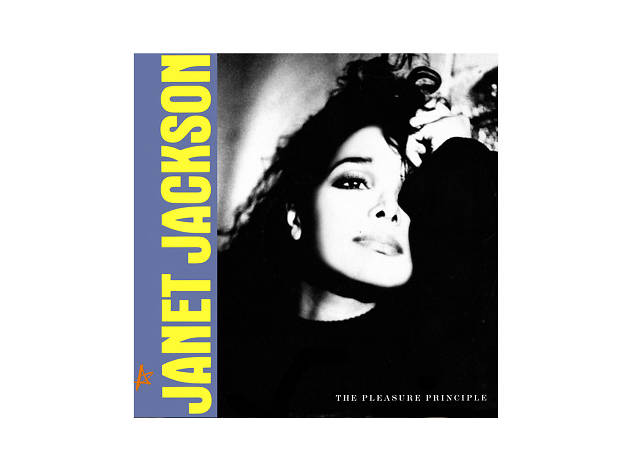 10. 'The Pleasure Principle' (1987)
A simple yet iconic video of Janet performing a routine alone in a loft accompanied this sixth release from the 'Control' album. Indeed, it won Best Choreography at the 1988 MTV Video Music Awards. Another female empowerment track lyrically, the sleeve saw Janet photographed by David LaChapelle. Fun trivia fact: In 2008, Janet launched her own lingerie line under the same name.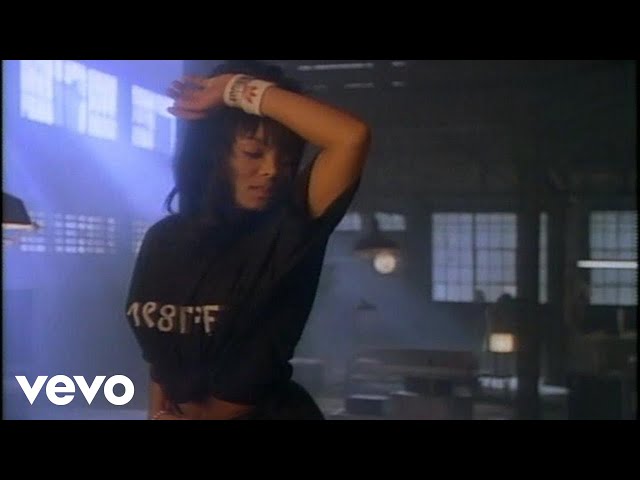 /div>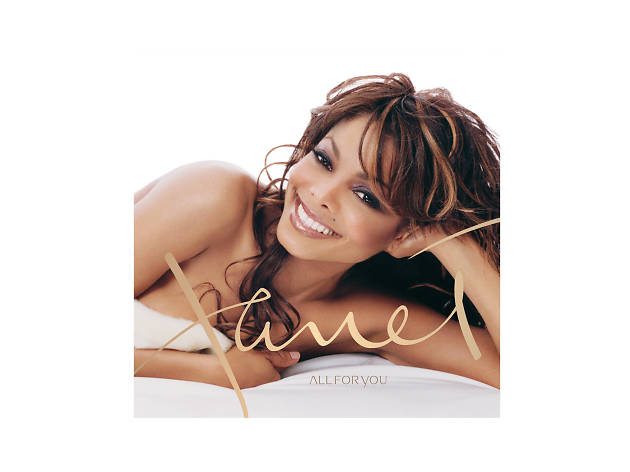 A triumphant return in 2001, complete with a nagging sample from Change's 'Glow Of Love' (which featured vocals from her old pal Luther). This returned Janet to the UK Top 3 for the first time in six years and was her last US Number One. Featuring an almost scarily slimline Janet, the video contains a dance break that pays homage to some of her previous big hits. 'All For You' also contains another of Janet's famously playful lines: 'Gotta nice package alright, guess I'm gonna have to ride it tonight.'

/div>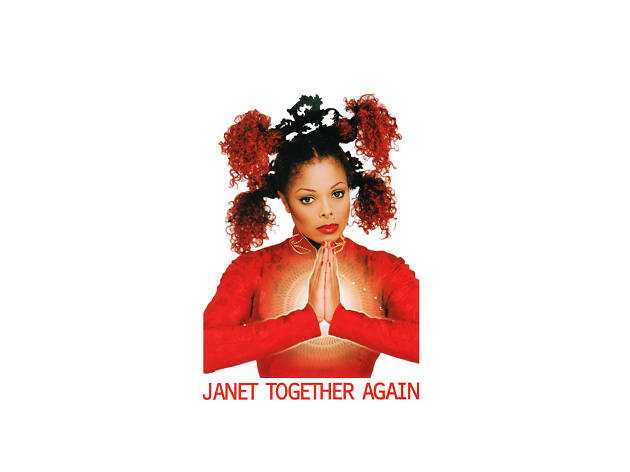 8. 'Together Again' (1997)
One of Janet's biggest UK hits, this spent ten weeks in the Top 10 and Jackson gave a memorable performance of the song at the Smash Hits Poll Winners Party. Positive and upbeat, 'Together Again' was written as a tribute from Jackson to a friend who had recently died from Aids, as well as for Aids victims and their families worldwide. Incidentally, it was released in the UK on World Aids Day, December 1. Janet chose to close her Number Ones: Up Close And Personal tour with the track, as a tribute to her brother Michael.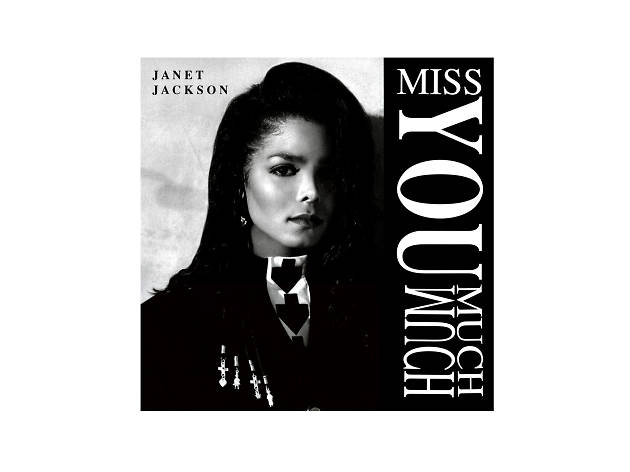 7. 'Miss You Much' (1989)
The lead single from the pioneering 'Rhythm Nation 1814' album, this started a small run of surprisingly only moderately successful singles for Janet in the UK. A firm fan favourite in both its original mix and Shep Pettibone's House Mix – which itself became a prototype for Madonna's 'Vogue' the following year. The video, famous for its iconic chair routine, has been referenced countless times and 'Miss You Much' was the second best-selling single of the year in the US. The first? Um, Phil Collins' 'Another Day In Paradise'.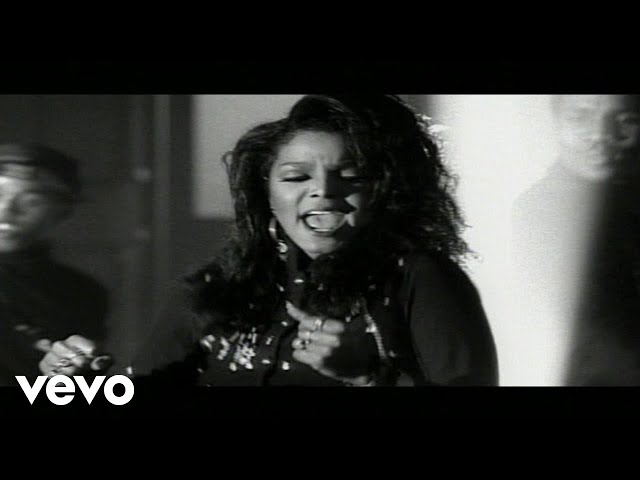 /div>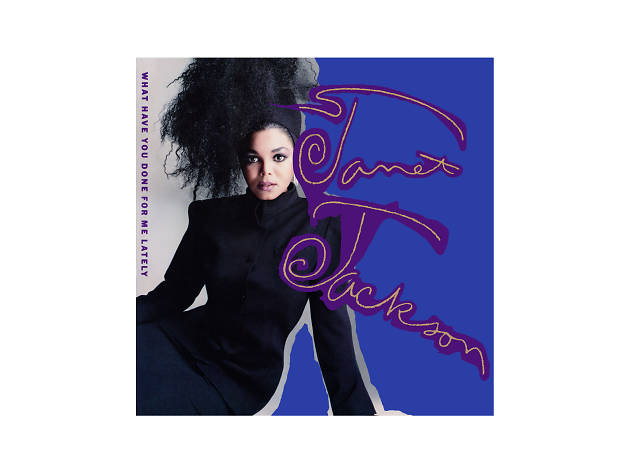 6. 'What Have You Done For Me Lately' (1986)
Up until now, Michael had been the only Jackson member to have consistent solo success in the UK. But step forth baby sister Janet. Sacking their father, Joseph, as manager led to Janet pairing with Jam & Lewis to produce her third solo album, 'Control'. The first of a string of female empowerment singles from the album, the video was choreographed by Paula Abdul, who also makes a special appearance. This was the song that put Janet firmly on the map.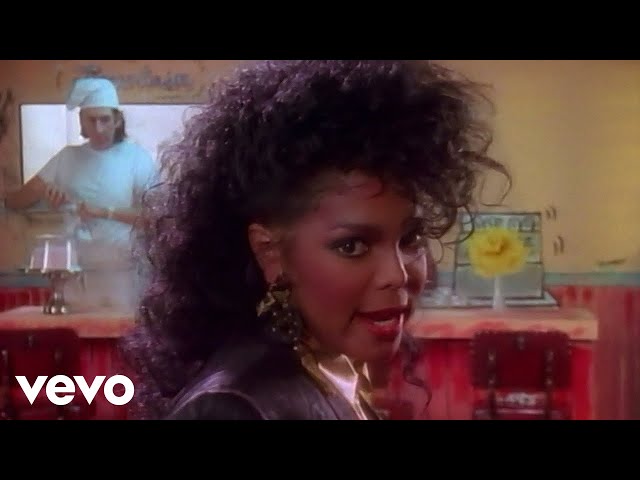 /div>
5. 'Love Will Never Do (Without You)' (1990)
The seventh and final single from 'Rhythm Nation'. Herb Ritts directed the video (he also did Madonna's 'Cherish') and it was noted for Janet shedding her fully clothed bulky/military look and embracing a sexier, more carefree style. A hint of what was to come with 1993's 'Janet', 'Love Will Never Do' was Janet's fifth US Number One, making her the only artist to achieve seven top five singles from one album. Punchy and uplifting, it remains one of Janet's biggest fan favourites.
/div>
The epitome of uplifting pop joy, this became Janet's third Number One stateside and a top 20 hit here in the UK. An unashamed anthem to letting it all go and living for the weekend, Janet has performed this on all her tours. The video was noted once again for its slick choreography as Janet and pals perform in a cheerful carnival setting. Fun trivia fact: Janet also performed the track in commercials for Japanese Airlines.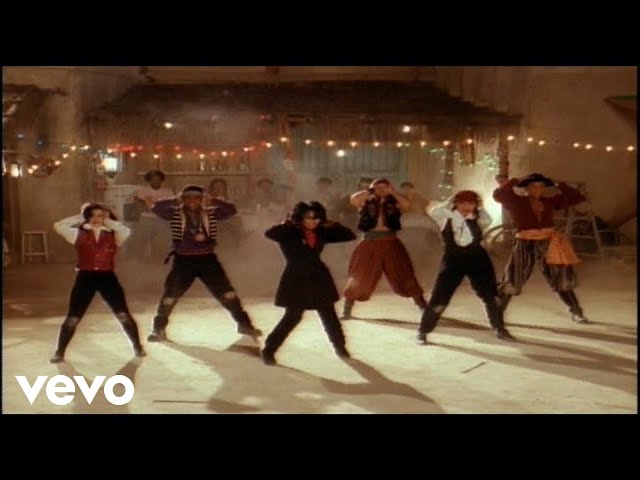 /div>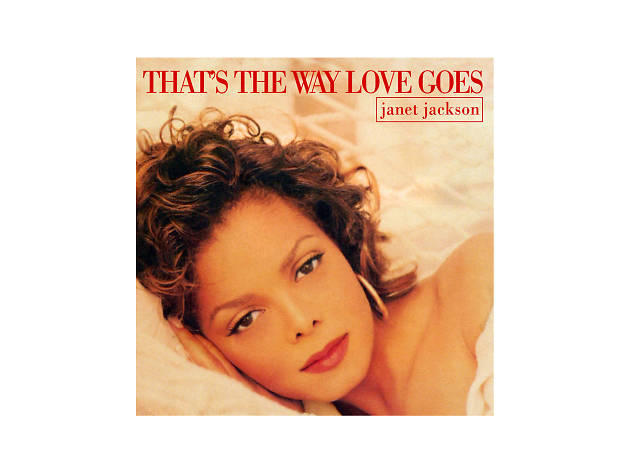 3. 'That's The Way Love Goes' (1993)
A defining moment for Janet, this heralded a brand new look and a brand new sound and shot her straight into the UK charts at Number Two. Janet meant business and had just signed the biggest-earning contract in recording history. The sensual choreography of the video matches the seductive lyrics and hypnotic groove of the track and features none other than Jennifer Lopez loitering in the background. Hey, she even gets a line. Based on a sample from James Brown's 'Papa Don't Take No Mess', this became Janet's biggest hit in the US, spending eight weeks at the top of the Billboard Hot 100. The parent album, 'Janet' remains Ms Jackson's only Number One album in the UK.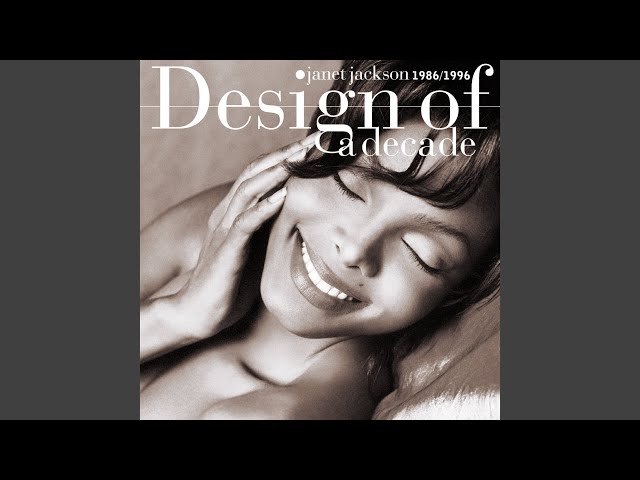 /div>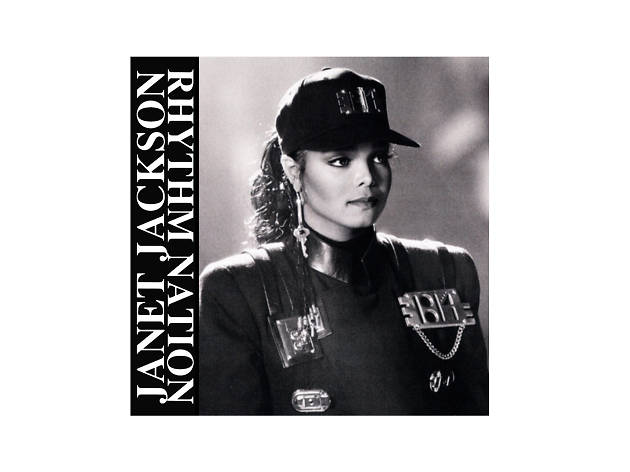 THAT video. Janet's choreography had always been on point but this took things to a whole new level. Setting the standard for dance-based videos ever since, 'Rhythm Nation' rightfully won numerous awards, including Best Choreography and Best Dance Video at the MTV Video Music Awards and the Billboard Award for Best Female Video Artist. It served as part of Jackson's long form 'Rhythm Nation 1814' film, which itself won a Grammy. The song heralded Janet's new socially conscious outlook, sending a positive message of social awareness to her fans. During her performance of Rhythm Nation at the Royal Variety Performance, Janet split her trousers due to its intense choreography in front of the Queen and the Queen Mother.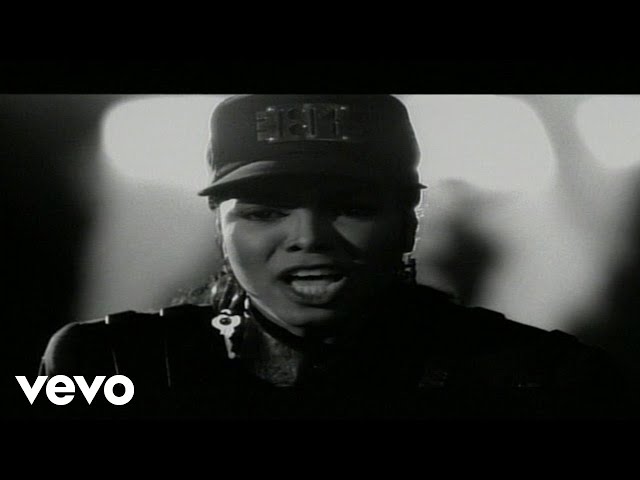 /div>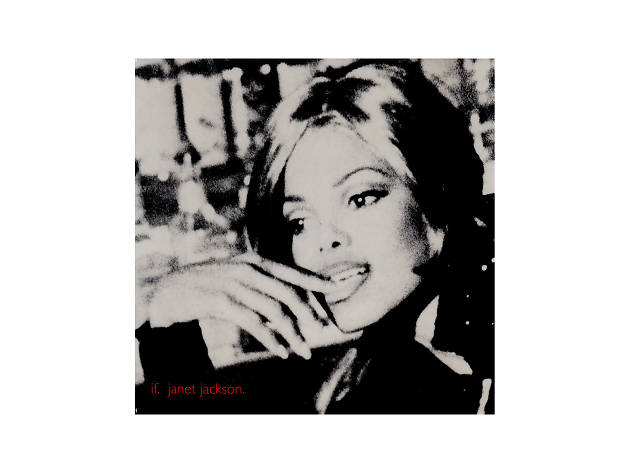 Is there a more epic, powerful and punchy Janet production than this? A guitar-driven raunchy account of lusting after somebody else's man, If was originally planned as the lead single from 1993's 'Janet.' It came crashing into the charts that summer, complete with a stunning voyeuristic video containing further incredible choreography. Multiple awards soon followed. Janet's vocals here are particularly noteworthy, flipping from a low almost rap-like chant to a joyous yet frustrated high. It's a major favourite with fans and it's hard to argue that there's ever been a more definitive Janet single.

/div>
More R&B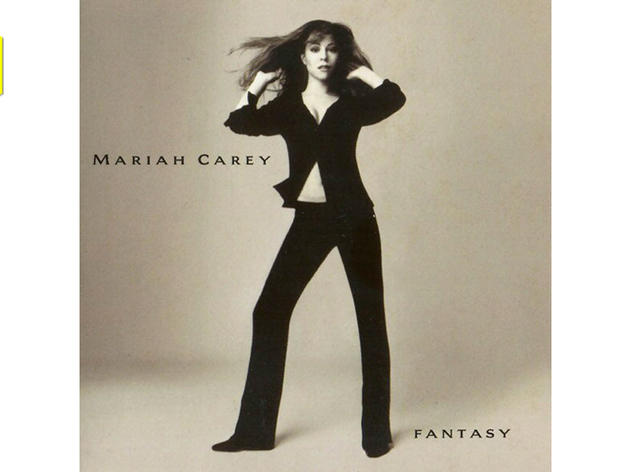 We take a bump 'n' grind down memory lane and round up the top R&B songs from the last quarter-century, from great old-school R&B love songs to new R&B music by younger artists. Crank it up and get low.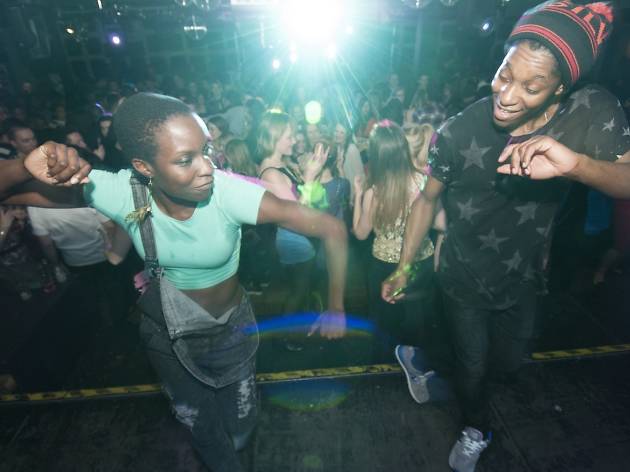 It may be cool once again, but London never really stopped dancing to the sexy beat of R&B. Here's our pick of the best tried-and-tested club nights and parties that supply R&B, hip hop, soul and '90s jams on a regular basis, via great DJs, MCs and live performances.