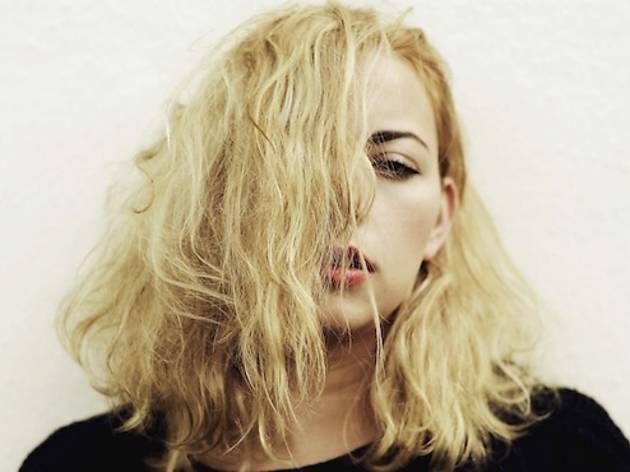 Charlotte Church interview
Branding her latest EP 'more Kate Bush than brash pop', our music editor heads to Wales to find out how the tabloid pariah became cool


Church has been through a few reinventions before. So many, in fact, that it's strange to think that she's still only 27. But this one feels different – not so much a change in musical direction as her starting from scratch. 'I'm not ashamed of anything I've done, and I'm not running from anything,' she tells me across the dining room table of her impressive manor house outside Cardiff. 'Even though this might be the harder path towards credibility, I think that as long as the music's constantly good enough, then people will turn.' The singer manages herself, and runs the label through which her two recent EPs have been released. She records with her boyfriend and other local musicians in her home-studio. On the face of it, Church's music is as DIY as any Brooklyn buzz band jamming in a Williamsburg loft. It just happens to be made by someone living in a Welsh backwater, who once sang 'Panis Angelicus' for the Pope. So, has she become a genuine bohemian scenester, or just a canny, chameleonic star? Her boyfriend and co-songwriter, Jonny Powell, definitely fits in with the former image – he looks as shaggy as the large barking dog he's holding back so I can get through the front door. 'Jonny's incredibly smart,' Church insists. 'He forced me to learn to become interested – politics and everything…' The dining room is a strange mixture of expensive-looking antiques and abstract art, with a cupboard jam-packed with vinyl. 'Why vinyl? It's just a better listening experience,' says the woman who once punched an ex-boyfriend in a local nightclub for selling a 'sex secrets' story to The News of the World. There are albums by alternative music gods such as Animal Collective, LCD Soundsystem and Kate Bush. 'People say I sound like Kate Bush,' Church comments. 'Which I sort of see. But Christ, she's mental like.'
The singer is wearing a furry orange cardigan that could be made from Muppet skin. She pulls up her legs against her chest, protecting herself against my questions. But she needn't be worried. Before I have a chance to probe her past, she launches into the Charlotte Church story with the self-awareness of someone who's had every aspect of her life covered in print before.

'There are a load of connotations that come with my name that I want to shake off,' she admits, referring to the 'promiscuous ladette' label she's been stuck with for years. 'It's mostly to do with the whole tabloid image of me that was created. And I say "created" purposefully. But then I blurred the lines myself. I did a couple of pretty crappy poppy albums, and the TV show, and almost fed into that tabloid caricature. I was jaded from everything: being overexposed, and tabloid fodder. And also from being pushed around by guys in suits. And I just thought: Oh fuck this, I'm going to go and have some babies. In terms of what I want for the future, I massively crave credibility as a musician and as an artist. But then I don't think I've ever properly been an artist before now… I was the SuBo of my time,' she concludes. 'Which sounds a bit weird.'

It can be easy to forget that Church sold most of her 10 million records worldwide around the tender ages of 12 and 13. Back then, she claims, Rupert Murdoch offered her positive treatment by his News International papers in exchange for Church singing at the mogul's wedding. However, as she entered her late-teens, and shed her angelic image in favour of boys and partying, Church became a constant target for the tabloid sleaze machine. Three seasons of her Channel 4 chat show and a high-profile split from Welsh rugby player Gavin Henson – father of her two children – kept her in the newspapers through the rest of the noughties. By the time Church gave her statement to the 2011 Leveson Inquiry into press standards she had plenty of examples of journalists lying and bullying innocent friends and family to back up her articulate polemic on the power of the press. Now the thought of returning to that sort of headline-grabbing lifestyle leaves Church cold ('I'd rather poke my eyes out with sticks. You'll catch me working in Asda before I do a reality TV show!') and she's vehement that she doesn't want to use her body to sell her records. 'I didn't want to be a sex object at all – so no legs, no cleavage. There are enough women selling that as music… "Rudeboy" by Rihanna – it's basically a porn soundtrack!'

Church is a passionate feminist, yet she goes easy on her friends who buy image-obsessed celebrity magazines. Similarly, she's campaigned for tougher newspaper regulation, but refuses to blame the millions of people who read the gutter press every day. 'The people who buy newspapers don't have the responsibility of being a journalist,' she states, while banging her finger on the table. 'I fundamentally believe that people should be made to check the facts, and to put things out there that are true. The lines between public interest, and what the public want to consume, became blurred. And it was hurting so many people. I'm a massive liberal, and I don't want any press freedoms to be curtailed, but it's just become another capitalist industry where people don't matter.'

Somewhere in the background, boyfriend Jonny is tinkling on a piano. Outside kids' toys are strewn across the lawn. We go to take a look at the studio, which is full of Church's toys: a zither; effects pedals; two thumb pianos. In between being a mum, managing a label, doing laundry, writing music and watching the occasional episode of 'The Sopranos' there's not a lot of time for anything else in Church's life. It's an existence with which she seems entirely happy. 'I don't feel angry or bitter about any of it,' she says, reflecting on the first 27 years of her life. 'It just is what it is. I made a lot of money, which funds me to do what I'm doing now. The tabloid shit was one side of an incredible experience.'

What would she most hate to read about herself in this interview? 'That I was an arsehole. That I was a nasty person who had no artistic worth. Or that I was fame-hungry.' Church is hungry, but for a different, subtler, and more rewarding sort of fame. 'I'd rather say, I don't care about the commercial side of it, I don't care about money. Because hopefully that will mean longevity, rather than just being a flash-in-the-pan child star.' Then she grins and lets out a deflating sigh – the sound of someone coming back down to Earth.