Courtney Barnett: 'I'm allowed to be angry'
Absolutely definitely the coolest person in rock returns, with a new album
Not many musicians can say that a gardening-induced panic attack kickstarted their careers. But from breakout song 'Avant Gardener' onwards, Courtney Barnett's songs about anxiety and getting by in life have struck a chord with fans around the world.
The Australian singer's career to date has included an acclaimed debut album, 'Sometimes I Sit and Think, and Sometimes I Just Sit', a tour with ultimate slacker rock pal Kurt Vile plus a Grammy nomination. Which, in classic laidback Aussie style, she wasn't particularly bothered about and ultimately lost to Meghan Trainor. Who she'd never heard of.
Her new album 'Tell Me How You Really Feel' is a record for our times: fraught, angry and possibly, maybe, eventually a little bit optimistic. Three years on from her debut, Courtney Barnett is back and still figuring it all out.
Let's start from the beginning. Were you always musical?
'Yeah, I started playing guitar when I was about ten. I had a mixtape that had Nirvana and Jimi Hendrix and No Doubt on it, and we didn't have much music. So I rinsed that on repeat.'
The artwork for 'Tell Me How You Really Feel' is a very striking image of you. Is it a selfie?
'It was, yeah. It was kind of this freak photo because I was using a lot of semi-expired film and some of the results were just rubbish. I never intended to use that one as an album cover, but it seemed to make sense: there was an indecipherable look in my eye and it's a bit of an awkward crop. It was slightly imperfect.'
The middle section of the album gets quite angry. Do you get riled up easily?
'I feel I always had a short temper as a teenager so… yeah. I think I do. Sometimes you're allowed to just feel angry, you know? A couple of people have asked me slightly aggressively why I'm so angry – it's like, well, I'm allowed to be angry.'
Did anything change when you turned 30? When I did, things just clicked into place and I just cared so much less what people thought.
'Isn't that weird? I had the same, I wasn't expecting it. I had a really beautiful birthday with friends, and I felt very grateful and lucky and loved. Maybe that flicked some sort of switch for me. Before that I'd never really been a big birthday celebrater.'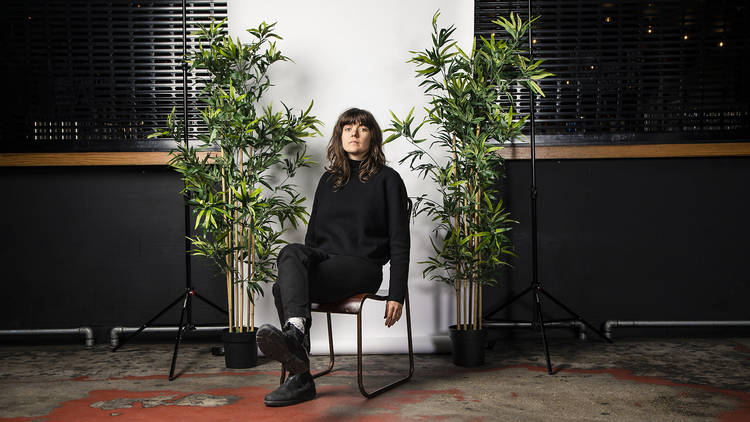 What creature comforts do you take on the road?
'I brought some tarot cards this time.'
Are you any good at reading them?
'Just out of the book. We took them on the Kurt Vile tour and it was a bunch of us girls sitting at the back of the bus drinking tea and doing tarot cards. I love it, it was so not rock 'n' roll.'
What's the first thing you do when you get home from touring?
'Weird hysterical jetlag mania. I just go straight into work mode. We have a warehouse where we run Milk! records and I just go there and rearrange the shelves or decide I want to paint or I want to make a table – I've got some wood, I'm gonna paint it…'
Do money and the charts matter much to you?
'Not really. My manager works hard to make that stuff happen, I probably don't really help. I care more about connecting with people. It gives the whole thing purpose. It feels really hopeless a lot of the time, like you're just doing this thing that has no meaning… It can seem like you're just another person writing these songs that are clogging up the world.'
'Tell Me How You Really Feel' is out now.
The best music of 2017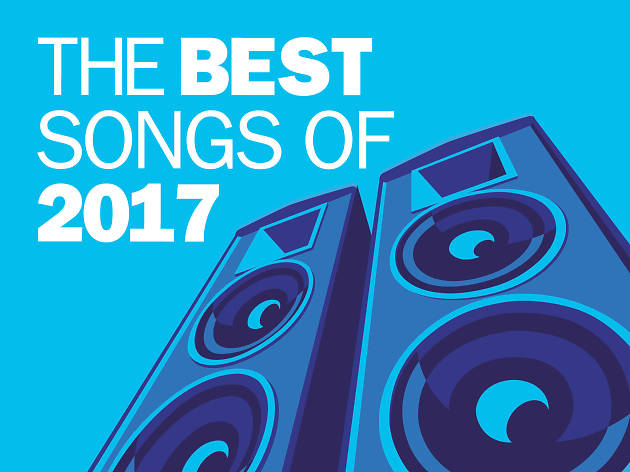 Now that our feet are firmly in the new year, we take a look back at 2017's greatest songs.
Support Time Out
We see you're using an ad-blocker. Ad revenue is Time Out's main source of income. The content you're reading is made by independent, expert local journalists.
Support Time Out directly today and help us champion the people and places which make the city tick. Cheers!
Donate now