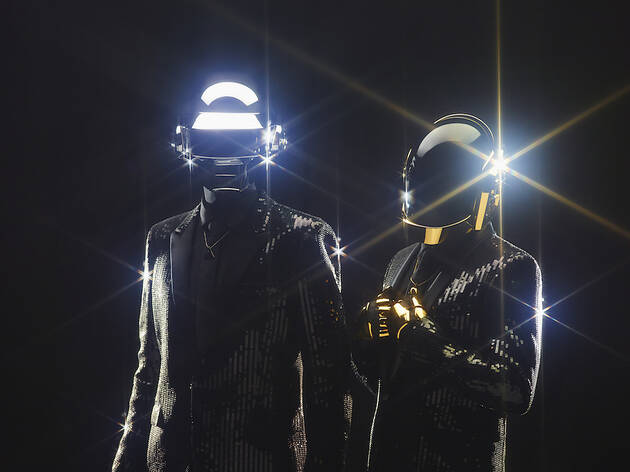 Daft for Daft Punk: our favourite tributes
We've hunted down those paying homage to the French duo and put them in one place for you
Random Access Memories
'. The first single, 'Get Lucky', topped the charts, and made pretty much every single user of the internet wonder whether the duo will equal the success of their disco odyssey 'Discovery'. The level of anticipation couldn't be higher – and we've found a handful of people who could barely contain their excitement, and have happily allowed their robot love spill out all over the place.
French house and trumpets might seem like strange bedfellows, but on this occasion the amalgam works a treat. At the London Fields Brewery Festival recently, the Old Dirty Brasstards – serious kudos for the name – took it upon themselves to give Daft Punk's jaunty Number One the ol' Mark Ronson treatment. But without Mark Ronson, which is largely a better way of doing things.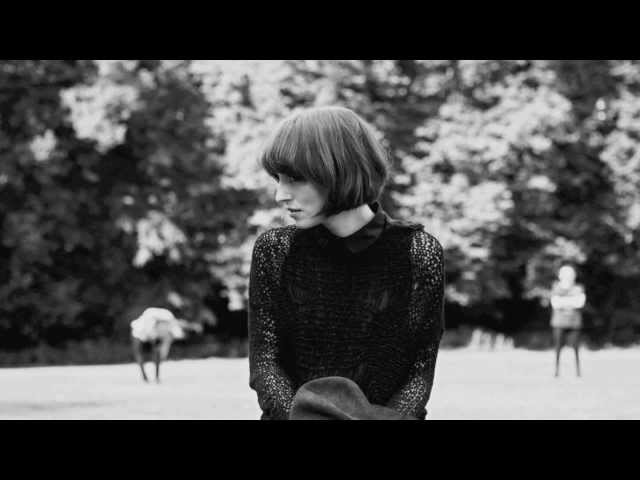 It might seem as if Daughter were spawned from a droplet of Florence Welch's sweat in a lab – in other words, they're a band custom-made to satisfy the wistfulness of a generation that cries at John Lewis adverts. But let's not be too cynical: this cover is neither saccharine nor unnecessary. In fact, it's quite lovely hearing the beach party aura of 'Get Lucky' steeped in a celestial, dark glow – like what Christopher Nolan did to Joel Schumacher's 'Batman'.
Another expansion of the 'Get Lucky' covers market, this time by one-man-band, George Barnett, who covers the song on every noise-making implement imaginable. Other human beings never seemed quite so irrelevant.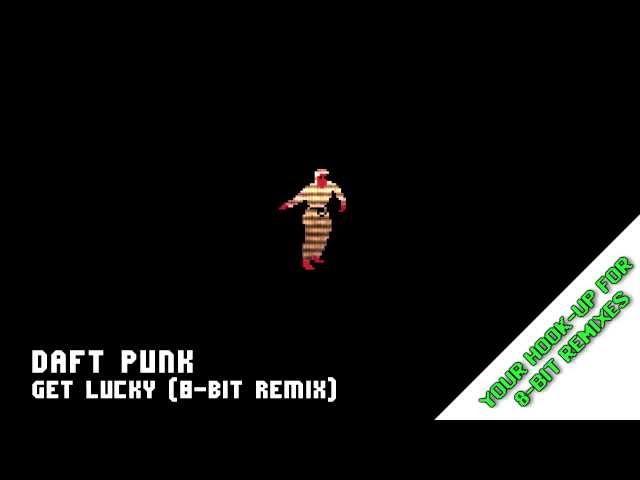 First come the spoofs, then come the memes, then comes the 8-bit cover version. Big thanks to YouTube marvel Rakohus, who has really gone to town on a ten-minute version of 'Get Lucky'. Sonic would be tripping his spikes off to this one.
After some quite impressive collaborations (Marilyn Manson), and some slightly indifferent ones (Courtney Love), fashion brand Saint Laurent have now reached out to fellow French artists Daft Punk with new togs and a snazzy photoshoot. The question is, do the band look like S&M Darth Vaders?
Back in the '20s you had to have a glittering Hollywood career or successful bootlegging business to be able to say, 'I've made it!'. In 2013, you simply need to have been immortalised in Lego – as Daft Punk now have. New York-based Jake Meier is behind the brick-pop creation, and he certainly doesn't stop there. Have a look at his Tumblr for more colourful blocks of inspiration.
These popular American comedy video makers spend their time hovering like a viral vulture, ready to swoop as soon as someone does something just a little bit noticeable. In this case, it's Daft Punk's army of collaborators on 'Random Access Memories' that makes them ripe for a ribbing. Funny Or Die have interviewed Andrew the Pizza Guy, who talks about the rigorous creative process behind delivering the French duo a pizza.
What, you enjoy the popular Daft Punk track 'Get Lucky' but you don't have a stylish yet subtle poster to substantiate that fact? You must have some serious issues. Never fear: 99 Designs released this competition last month in celebration of the new album, with some very aesthetically pleasing results.
If a very annoying scientist troubled himself one day to create a physical version of Tumblr, he'd find that he had wasted quite a lot of time, because the San Francisco Gauntlet Gallery have already done essentially just that with the first ever Daft Punk exhibition. Visitors can see over 40 pieces of Daft Punk-inspired art, including sculptures, photos and paintings – such as a cat on a Daft Punk helmet. It's almost as if Van Gogh didn't even bother sometimes, isn't it?
Support Time Out
We see you're using an ad-blocker. Ad revenue is Time Out's main source of income. The content you're reading is made by independent, expert local journalists.
Support Time Out directly today and help us champion the people and places which make the city tick. Cheers!
Donate now