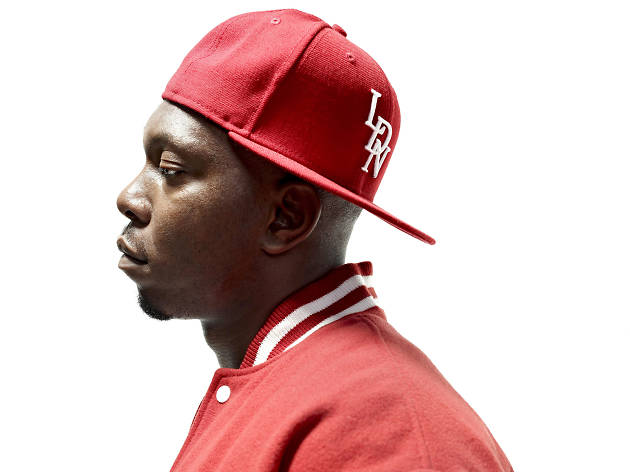 Dizzee Rascal talks grime in 2015
Dizzee Rascal has been weirdly absent from the dialogue around grime in 2015 – until now. The east London MC talks candidly about the grime resurgence and going pop
Back in 2003, a teenage Dizzee Rascal exploded out of east London and took grime to the world with his uncompromising, self-produced debut album 'Boy in da Corner' – still a high-water mark for the genre. In the twelve years since, Dizzee has had five UK Number Ones, played Glastonbury's main stage and the London Olympics Opening Ceremony and become a household name. Now grime is enjoying success not seen since its earliest days, and some are wondering whether it's time for Dizzee to return to the scene.
 We picked his brains on grime 2.0.
You released some tracks early this year that hinted you were returning to grime. Are you?
'Maybe I was when I made those tracks, but it's a hard one – there's no blueprint to follow. No UK rapper has been in my position; there are loads of big rappers like Tinie Tempah or Skepta, but no one has done what I have: had mainstream success with underground music and pop music.'
Is there anything left to work for, then? You've achieved more in your career than most people could dream of.
'Yeah, there definitely is. There's a whole new demographic out there. I'm still young, but the new generation of kids – they might know the stuff I was doing in grime in the beginning, but I'm not the champion of it to them.'
'Everything people are seeing now: I already did it on my own'

Has grime's renaissance surprised you?
'Who saw this coming? I didn't! It's come around again, like drum & bass did: that went away when people started smoking crack in the raves and getting shot. Since then it's come round a bag of times. Look at Rudimental – that's fourth or fifth generation D&B. People can't look down on grime anymore, it's an established British genre. It's got longevity, it's got spirit and it's been interesting to see a whole new audience come in.'

Do you want to show that new audience, who might know you from working with Calvin Harris or Robbie Williams, what you can do?
'Yeah, I'm hungry to make music for them. I like that kids are going crazy with it. It's a reaction thing: they've had enough of poppy house and softer music, they want something hard and gritty again. There's a next generation of youths who just wanna wile out. I went on stage at Wireless with Stormzy, and that was the first time I fully got to embrace the new grime thing. But that generation have their own heroes now. It feels mad saying that, 'cause I'm not that old.'
Is there any advice you'd give to grime's new crop of stars like Stormzy and Novelist?
'I feel like I could learn as much from them as they could me. It's a different time; there's a ten-year gap between us. Everything I could give them advice about is obsolete now.'

What do you make of Drake, Kanye and Pharrell giving grime props this year?
'Kanye bringing everyone on stage – that's a look… But NERD brought me up on stage. 
I toured with Justin Timberlake. We just didn't have the social media to blow it up back then. I'm not taking anything away from anyone. What Skepta has done has been great, it's been good to see him and his brother [JME] come back so strong. I respect that family unit. But everything people are seeing now: I already did it on my own. People talk about the pop part – they don't talk about me being an independent artist. I made it look easy, that's the problem! I dominated the underground and then I dominated the overground, and I did that on my own.'

Did you see the paving stone tribute to Wiley that was installed at his old school in Bow last month?
'Yeah I saw that, that's good! He's repped his area for a long, long time. I went to almost every other school in the area. My first school is gone – turned into flats. Bow's changed: the people that live there now… it's different.'

Do you still care about grime?
'Of course I do. I still love grime. I just haven't sat in the studio and made beats for a long time. I've tried, but it didn't feel right. It's like wearing the same clothes you did ten years ago. Do you wanna do that?'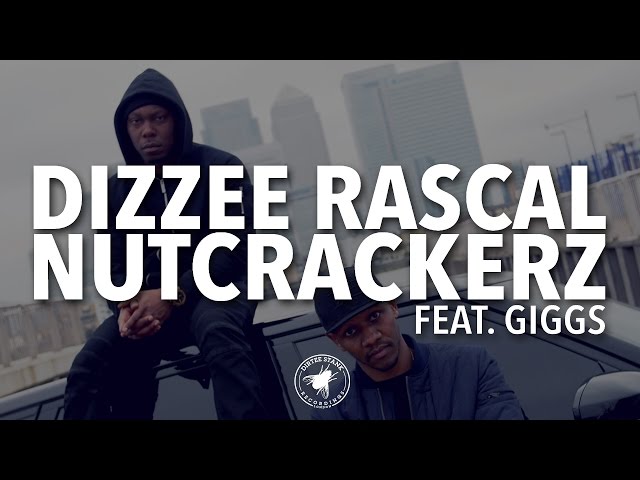 Idris on grime
Forget Bond – we just wanted to ask renaissance man Idris Elba about remixing Skepta's 'Shutdown' (and John Luther's big woolly coat).