Five things you didn't know about Charles Bradley
The sexagenerian soul singer tells us some little-known facts about his extraordinary life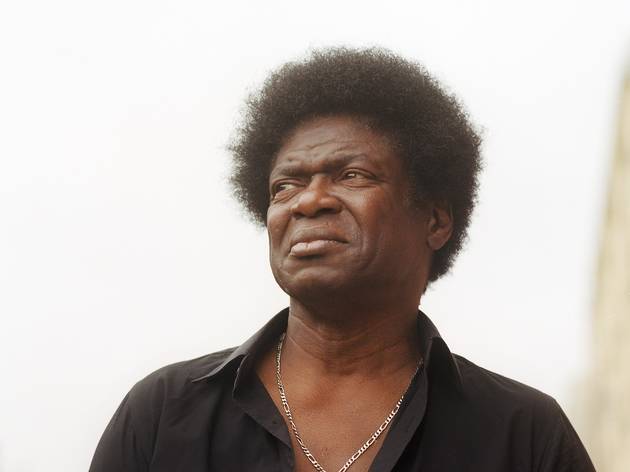 1. He looks after his mum
.
'When I'm on tour, I always miss mom. She's lived with me since she saw my brother lying on the floor after he got shot. She cried so hard and I said, "From this day on, I take care of you." Every time I go away, she asks if it's the last time she'll ever see me. That reaches into my heart and twists it so hard.'
2. He didn't choose his parrot, it chose him.
'I've had my macaw for 23 years. I went to a bird show one day with a friend and one of these parrots just came right across and walked onto my arm – it was so beautiful, but expensive. Then it said, "Hello," and I knew I had to find a way to take Nicky home.'
3. Love really does make his world go round.
'Love everybody as you want to be loved, and you will get it back in return. When you're real and you're honest and you're open, everyone can see the goodness inside you. Some of the shows I do have my spirit up so high that it takes me until the next morning to come down.'
4. He's not a fan of separation.
'I went to the Berlin Wall when we were touring Europe. Someone showed me how it went across the city and broke it in half. I thought that was outrageous.'
5. The Eagles helped him fly
.
'Back in the late 1970s, I was going through some hard times and I was hurting so bad. I went to this Italian restaurant and just sat there wanting to escape the world. Then someone put a quarter in the jukebox and "Take It to the Limit" by The Eagles came on. I needed to hear that – to take it to the limit one more time. Lyrics can help you find the good inside the pain. That's the power of music.'
'Charles Bradley: Soul of America' is out now on DVD. Buy it here.
Sponsored listing
The Blues Kitchen Brixton
This Brixton branch - on Acre Lane - is one of three Blues Kitchens in London. The others are in Camden and Shoreditch. Each follows the same theme - food of a southern American bent served to a soundtrack of live music.  And while the music of the moniker does play more than a small part on the music programme, it's not all about the blues. Expect, too, swing, soul, bluegrass, Motown and themed nights - including a popular Halloween gig. There's usually something on every night of the week. The food menu takes in classic Deep South dishes, with New Orleans gumbo, catfish jambalaya, Texan brisket, St Louis pork rib and a creole bean burger and jerk chicken salads also feature.