Five things you didn't know about Charles Bradley
The sexagenerian soul singer tells us some little-known facts about his extraordinary life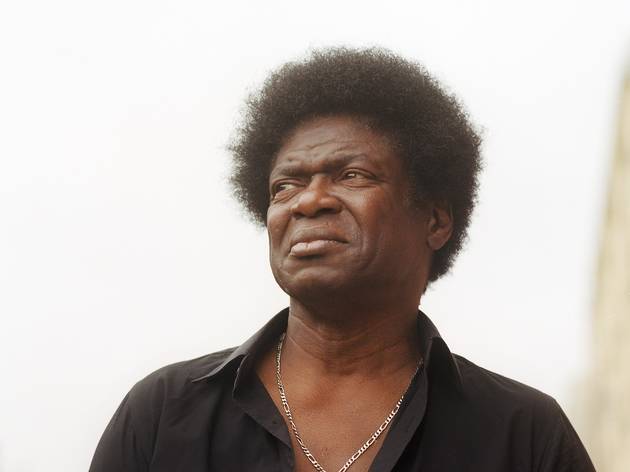 1. He looks after his mum
.
'When I'm on tour, I always miss mom. She's lived with me since she saw my brother lying on the floor after he got shot. She cried so hard and I said, "From this day on, I take care of you." Every time I go away, she asks if it's the last time she'll ever see me. That reaches into my heart and twists it so hard.'
2. He didn't choose his parrot, it chose him.
'I've had my macaw for 23 years. I went to a bird show one day with a friend and one of these parrots just came right across and walked onto my arm – it was so beautiful, but expensive. Then it said, "Hello," and I knew I had to find a way to take Nicky home.'
3. Love really does make his world go round.
'Love everybody as you want to be loved, and you will get it back in return. When you're real and you're honest and you're open, everyone can see the goodness inside you. Some of the shows I do have my spirit up so high that it takes me until the next morning to come down.'
4. He's not a fan of separation.
'I went to the Berlin Wall when we were touring Europe. Someone showed me how it went across the city and broke it in half. I thought that was outrageous.'
5. The Eagles helped him fly
.
'Back in the late 1970s, I was going through some hard times and I was hurting so bad. I went to this Italian restaurant and just sat there wanting to escape the world. Then someone put a quarter in the jukebox and "Take It to the Limit" by The Eagles came on. I needed to hear that – to take it to the limit one more time. Lyrics can help you find the good inside the pain. That's the power of music.'
'Charles Bradley: Soul of America' is out now on DVD. Buy it here.
Looking for live music in London?
Plenty of people escape from London in August to hit music festivals around the UK. Follow them at your peril: there are plenty of great gigs in London this summer, and you might just catch some of those festival headliners a lot closer to home. Here's the best live music this month. This page will be updated as more events are announced.
Read more
September is one of the best months to see live music in London: the gig calendar ramps up after the summer music festivals, but the days are still long and the evenings light. Here are the best concerts to catch this month. This page will be updated as more events are confirmed.
Read more
London's autumn gig calendar is always packed, and there's no reason why this year would be an exception. Among our October gig highlights you'll find rising stars alongside veterans and legends. Here are our must-see concerts in London this month.
Read more
It's almost definitely drizzling and chilly right now so what better way to keep warm than by seeking out a sweaty room full of adrenaline-pumped music fans? Here's our guide to the best London gigs happening this November.
Read more
From Christmas concerts to end-of-the-year pop spectaculars, London has plenty of great live music to offer even in midwinter. Here's our gig guide for December; check out our list of Christmas gigs for shows with some extra festive sparkle.
Read more
Check out our ultimate London gig guide