John Morales interview: 'Mick Jagger stole my coat'
The disco hero and studio wizard on being robbed by the Stones and how his bladder influenced his career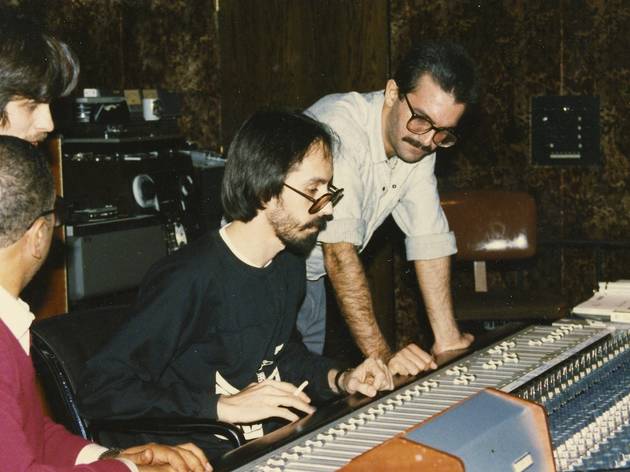 A mix of curiosity and necessity led John Morales from the DJ booths of NYC clubs like Studio 54 into a 40-year career as a behind-the-boards hero of dance music. Desiring longer, bespoke versions of '70s dance hits, he taught himself to re-edit songs by cutting and splicing reel-to-reel tape. Such was his passion, he would often wait all night and all morning in recording studios until bands had packed up, then take to the boards himself to create his own longer, elegant and floor-focused mixes.
Such edits have been the prized by DJs ever since. Recent compilations of his 'M&M mixes' have brought him into the affections of a new wave of disco aficionados. He even DJed a set for streaming party The Boiler Room a few weeks ago.
Beyond making disco mixes for dancefloors, Morales has been employed by hundreds of acts over the years to mix down and finesse their records, including Aretha Franklin, Tina Turner, Hall & Oates and The Rolling Stones. Now he's turned his attentions to the sounds of '80s Motown. His new collection, 'Club Motown', is a labour of love that sees rare, out-of-print 12" versions of classics like Lionel Richie's 'All Night Long' and Rick James's 'Superfreak' sat next to new trademark Morales mixes of greats like Diana Ross and Thelma Houston.
It must be a joy to play your own edits at sets like The Boiler Room?

'Usually I don't. I'll play them out while I'm working on them, but I feel weird playing too much of my own stuff. I tell other DJs: "Please, play my stuff, because chances are I won't."'


Is that because you've heard the tracks so many times?

'Exactly. I worked on "Club Motown" for seven years. I've listened to every song so much, I can tell you when the bass player farted.'


Where did the initial impetus to make longer records come from?

'In the early '80s, I was working at a roller skating rink. When you're in the booth for seven or eight hours, you're gonna need to take a piss! And of course, because I loved the records so much, I just wanted to get more from them.'


When you extend songs like 'I Want You' by Marvin Gaye, is there an element of playing God?

'Maybe, but you don't take into account the stuff that he put on tape. I've worked on a lot of Marvin's stuff, and his ideas were neverending. When I got the "I Want You" tapes, there were 72 tracks' worth of material. There was one reel of just endless vocal ideas. It took about a year to do that mix. It's one of my best. I played it at the end of my set recently in Japan, at 5am, and a guy stood at the front just crying his eyes out.'


How was working with The Rolling Stones on 'Too Much Blood' in the early '80s?

'That session was a nightmare. Forget the fact that Mick and Keith were drunk out of their heads – Mick Jagger stole my coat. I guess Mick hung his on top of mine, and when he left, he took it. When I wanted to leave at 6.30am, I had no coat, no house keys, nothing. So I called one of their associates and he said: "Yeah, it happens. Just let us know how to reimburse you". And I said: "No, that's my favourite leather coat.
I need that coat back." And he says: "Nah, you're not getting it back".'
John Morales DJs at Phonica Records on Thu Aug 14. 'Club Motown' is out now.