Kelis on cooking, 'Food' and creativity
The R&B superstar is back with a soulful new album and a second career in the kitchen. We meet her in London to get a taste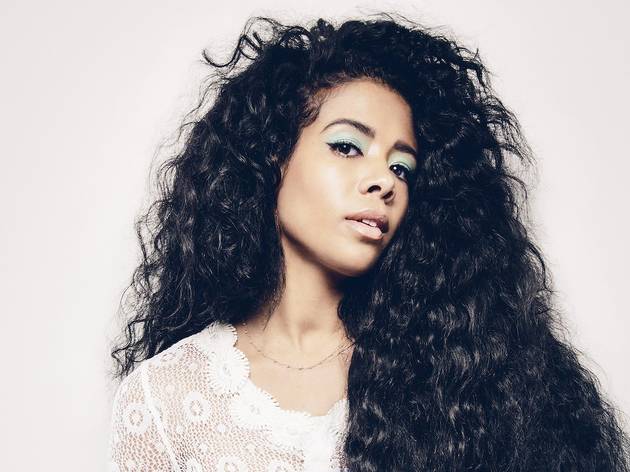 Kelis Rogers's 2003 mega-hit 'Milkshake' still brings boys and girls to the yard, but she has long moved on. After qualifying with Le Cordon Bleu in 2010, she's now as much a chef as an R&B superstar, with her own cooking show called 'Saucy & Sweet' on the Cooking Channel and a recipe book in the pipeline too. But she's also returned to music with a funky, retro soul-influenced new album – recorded live with indie genius Dave Sitek. Appropriately, it's called 'Food'.
I meet Kelis at lunchtime in a Shoreditch hotel, while she's rehearsing to dish up 'Food' around the world. Ferociously intelligent and confident, she's also enthusiastic and friendly – except for one get-with-the-programme glare when the word 'milkshake' comes up. Warning: don't read this interview on an empty stomach.
'Jerk Ribs', 'Breakfast', 'Friday Fish Fry'… The track list for 'Food' reads like a menu.
'Funnily enough, I didn't even come up with most of the titles: they were just working titles, then I figured those names were as good as any. "Jerk Ribs" in particular: I actually made jerk ribs that day for the whole band. Everyone was silent for a good 20 minutes, just eating these ribs, then we ended up calling the track "Jerk Ribs".'
What's the connection between food and music?
'If you think about every celebration, whether it's a birthday or a wedding or a graduation, if it's a good party there's usually food and music. I'm pleased with myself for having chosen two professions that exemplify celebration. For me, they're both creative outlets – but they actually take very different parts of the heart and mind. Music is very introspective, and a lot more intellectual, in the sense that you have to be focused. Whereas with food, it's very much about the present. When you're in a kitchen, everything else goes away.'
In 2012 you were working on a minimal dance album with Skream. Now you've made a soul record. What happened?
'I kind of lost interest. Well, I don't know if that's really the right phrase, but I sort of abandoned it. I no longer felt the need to make that record, and it's hard for me to go back to things. There are tons of things I've written that you'll never hear: that's just how it works.'
Was it a different experience recording live with a band?
'Yeah, I guess so, but my process is always the same. I think I'm a lot less precious than people want me to be. I don't really care, to be honest. Not to sound crass, but I don't think that much about stuff, and I don't think I'm that sensitive. 
I feel like I'm always myself in whatever instance or whatever realm I'm in – all of the other things are really just logistical.'
How's the live show?
'I'm still kind of looking at it, but I will bring out the horn section: the horns are really important!'
And finally, what would be your last meal?
'Puerto Ricans eat a dish called chicharrón de pernil. It's a sort of roasted pork thing, and it's got this crispy skin that's literally the best thing that ever happened to the world, as far as I'm concerned.'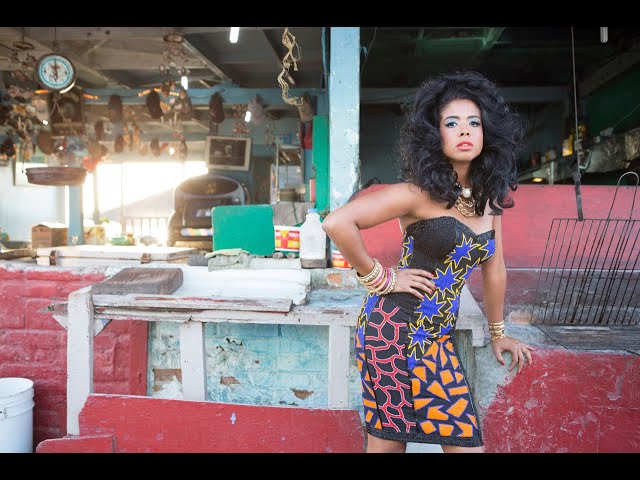 Sponsored listing
Thousand Island
Thousand Island is a new self-contained music venue and late, late night club, in what used to be Upstairs at The Garage on Highbury Corner. Following a recent refurb, The Garage – a live music venue that's been hosting major gigs since 1993 – is now hosting up-and-coming artists, as well as club nights in its intimate, upstairs space (with added mirrorballs on the ceiling). And it's within easy reach of Highbury & Islington station for when you need to stagger home on the night tube.