How to handle a house visit from Prince
If you're excited that Prince is coming to town, imagine how singer Lianne La Havas feels. She's having him over for tea and a jam in her living room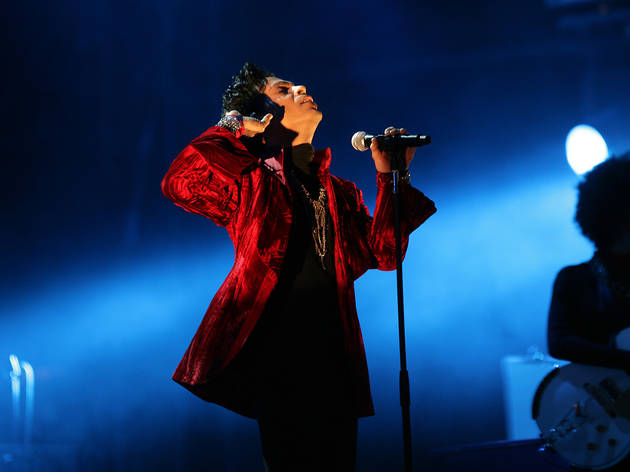 Being famous opens doors. When you're Prince, however, it also opens other famous people's doors. His purpleness has just announced a short burst of gigs with his new band
3rdEyeGirl
– said to be planned for some 'iconic London venues'. But because he's Prince, he won't hold the press conference at a Park Lane hotel like the rest of the celebrity hoi polloi.
Instead, he's choosing the east London living room of someone fantastically cool, beautiful and talented – singer Lianne La Havas. She's currently recording a follow-up to her sparkling debut 'Is Your Love Big Enough?', but she still has time to get a brew on.
---
Have you ever had a global megastar play a set in your house before?
'I've never had one play in my house, but Prince has been here before. A few months ago.'

Oh really? What's he like as a house guest?
'He's very respectful, which is good. He's great to be around and have in your home.'
So how did you meet Prince?
'Well he'd heard my music, somehow, a couple of years ago and just decided he wanted to meet me! So after a show in New York, I went to Paisley Park (Prince's famed studio outside of Minneapolis). We hung out, listened to music and talked. We had crudités and tea. He had PG tips. It was surreal.'
What's it like talking about music with Prince?
'He really cares. Anyone who loves music would have something in common with him.'

Was he how you imagined?
'I didn't know what to expect. Until I met him, I thought anything could happen. Is it really going to be him? Is it going to be a hologram?'

Isn't he just taking advantage of your friendship? Can't he splash out on a room somewhere?
'I don't think he's staying the night! Though he can have my room if he wants. We're just going to jam though, and I'll make him some tea.'

His whole band's coming – are you going to have to move the settee out of the way?
'I hadn't really thought about that. We've got a desk in the bay window, so that might have to get moved to make a stage area. My boyfriend has a double bass, so we might use that in some way.'

How's your boyfriend with all of this?
'He's just as excited and as freaked out as I am. He's met Prince before though, so it'll be a friendly reunion.'

It sounds like you've got no idea what's about to happen?
'I HAVE NO IDEA! It's so cool that it's happening though, and that I get to be the host.'
Sponsored listing
The Blues Kitchen Camden
This lively, contemporary bar-diner on the main Camden drag celebrates American musical heritage in song (live shows, DJs, free harmonica lessons), spirits and sustenance. The food is all-American in spirit and substance, with barbecue and burgers featuring prominently. Though you can, if you insist, order a 'superfood salad.'  There are around 50 bourbons in a variety of categories, some used as bases for cocktails. Rarer types (Blanton's Gold, Sazerac 18-Year-Old Rye, Woodford Reserve 1838 Sweet Mash) go for a tenner or more, but otherwise you'll be paying £3.50 to £6. 'America's native spirit' is how Kentucky bourbon is described, with Ancient Age and Evan Williams typical examples; Tennessee, 'the first cousin of Kentucky', is honoured with a full suit of Jack Daniel's labels.   
Venue says: "Free birthday bubbly for parties booking in for drinks at Blues Kitchen Camden on Friday nights. Get in touch for more details."
Camden Town
Online booking