Ride on reunions, new material and partying with Primal Scream
After years of speculation and denial, Ride have finally reunited. Andy Bell and Mark Gardener tell us why they changed their minds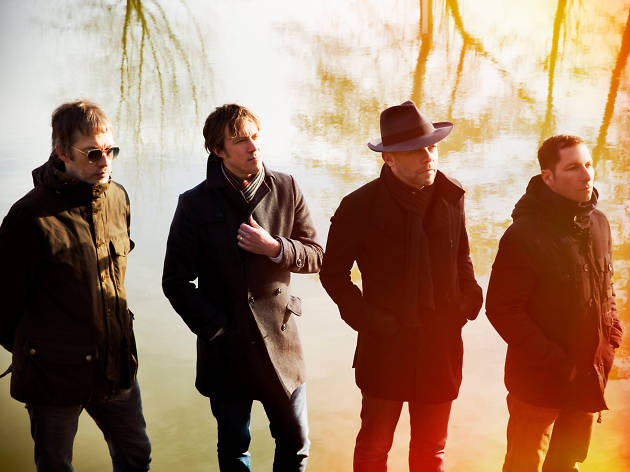 Since their messy break-up 20 years ago, Andy Bell and Mark Gardener have repeatedly poured cold water on the idea of a Ride reunion. Today they're sitting outside Bell's studio in King's Cross explaining why they changed their minds. The band who took My Bloody Valentine's noisy, hazy 'shoegaze' sound, cross-bred it with classic rock and crashed it into 'Top of the Pops' are back: Ride ride again.
Bell and Gardener's friendship actually goes back well beyond 1988, when they formed Ride with Steve Queralt and Laurence 'Loz' Colbert. They first met aged 13 at school in Oxford, where they bonded over The Smiths. 'He said, "Someone told me you can play 'Bigmouth Strikes Again'",' remembers Bell. 'I said, "Yeah – I'll teach you."'
Gone are the bowlcuts and babyfaces that once marked out shoegaze's very own boyband. Bell (surprisingly mild-mannered for a man who spent ten years, post-Ride, playing bass for Oasis) now has a strong 'Mod dad' vibe. Gardener, in a flat cap and hoodie, is tanned and relaxed after the band's shows at Coachella festival in California. What clearly hasn't changed is the pair's sheer love of music. Over three decades on, Ride are still geeking out about their favourite bands.
Let's start with the obvious. Why reunite Ride?
Andy Bell: 'I was quite staunch against it. My default reaction was: "No, I want to move forward in life, not back." But little things have made me change that. A couple of the bands I really loved have got back together: the Valentines, then more recently the [Stone] Roses. They're like my Beatles.'
Mark Gardener: 'I just had a growing sense that there was unfinished sonic business. That's also to do with losing people, family people. You realise time isn't for ever, and that maybe if you never do these things, then further down the line when it can't happen you might really regret it. So here we are.'
Quote: 'You go back and sleep with who you were sleeping with 20 years ago, and see how it feels.' That was you, Mark, scorning the idea of a Ride reunion in 2011. So how does it feel?
MG: 'No – it's not like that! I was overloaded with that question for so many years. That was when I just couldn't really see it ever happening.'
In your comeback statement you used the same analogy: 'Your first band is like your first love.'
AB: 'True. It kind of connects the circle. That's a David Crosby quote – he said that when The Byrds got back together.'
People are already talking about new material. Will you start writing again?
AB: 'We might do. At the moment it's much too early to say. We've done – what? – three weeks of shows. And we've got a little wishlist of other old songs to learn – we've got our homework. At the end of all that, when the tour's done, if we're all getting on, then there's no reason why not.'
Your reunion set lists haven't included much from your last two albums, which moved towards a cleaner, more classic rock sound. How do you view those records now?
AB: 'Well, the way I rationalise it is…'
You have to rationalise it?
AB: 'I do, because I do think we threw something away there. Whenever we'd done an album, I was like: "Right, we can ditch all that now because bands are supposed to move forward. That's the gimmick – shit, we've got to lose the gimmick." Our first album 'Nowhere' was to me the archetypal Ride sound. We could have spent our whole four albums ploughing different parts of that first noisy sound, but we started asking "Well, where can we go now?" and it became a sort of West Coast classic rock thing. We threw the baby out with the bathwater.'
You were signed to Creation Records by Alan McGee in your late teens. What was that like?
AB: 'I couldn't handle the idea. Mark was the one who made friends with everyone. He'd go up to London for their parties every weekend.'
MG: 'The first time I went out with McGee was the first time anyone ever dropped an E into a glass of champagne!'
AB: 'They were all going to [seminal acid house night] Shoom, and [Primal] Scream were making "Screamadelica" with [Andy] Weatherall. That was all happening on and off during the whole time we got signed. It tied into it, because we were writing a lot about escaping, and the escape was London. London was where we went to to be mad and meet all these new people. And then you could always go back to the safety of Oxford and write about it.'
MG: 'And then you'd go back to the Creation offices the next weekend, and realise: "Hold on a minute – you guys didn't really stop, did you? You're getting twitchy, guys…"'
It must have been hard to keep up with them all.
MG: 'We could dip in and out, and it was great. We were too busy for it to become a total lifestyle thing – you can't be off your head all the time! But it was definitely a good environment for… creative experimentation, shall we say?'
One last thing: have you heard the Beyoncé song 'Sweet Dreams'? It sounds a bit like your track 'Time Machine'.
AB: 'Cool! Look out for our cover of "Crazy in Love".'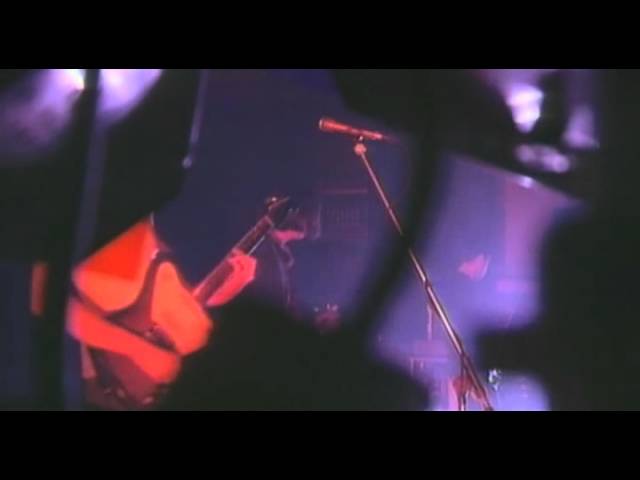 Snap up exclusive discounts in London
Time Out's handpicked deals — hurry, they won't be around for long...