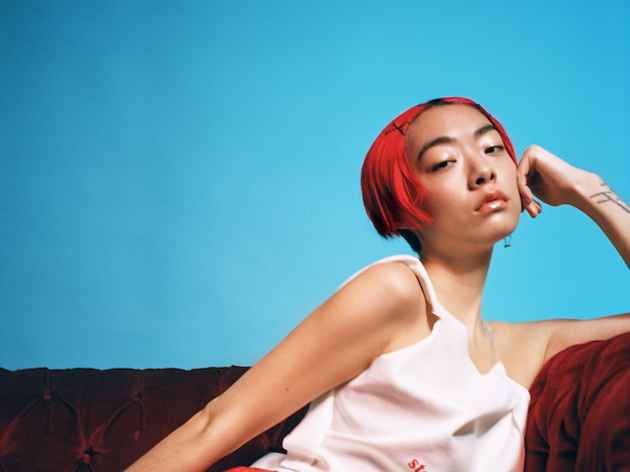 Rina Sawayama interview: 'My London gig is going to be extra'
Pop's super-exciting rising star is playing her biggest London show this week. Here she talks about wanting to over-deliver for her fans
This month marks a year since Rina Sawayama's mini album 'Rina' dropped. Written after she devoured half a dozen books and countless articles on social media, it should be buried in a time capsule as a perfect distillation of Instagram's dark grip on modern life. It also features more nostalgic hooks than a Britney megamix. 'There was nothing musically that people could look to when they're feeling anxious with social media,' the 28-year-old explains as we chat in a Finsbury Park café. 'I wanted to make people feel okay.'
Twelve months later and a lot has changed. Rina – a Cambridge grad who moved from Japan to north London when she was five – has toured the US twice. She's gone from recording in her SW17 bedroom to working with Selena Gomez collaborators in LA. And most importantly, she's started writing songs rooted in real life rather than the internet: whether that's her identity politics as a pansexual woman or the ten years she's spent with depression. She pours it all into songs inspired by '90s pop, J-pop and Gaga-dramatic stage shows – including this Friday's gig at Heaven. The future of pop has arrived, and it sounds like the past.
What can we expect from your gig?
'I've made it really theatrical. I'm inspired by the way Gaga, Bowie and Madonna dramatised songs – think about the Gaga "Paparazzi" performance [at the 2009 VMAs] where she's hanging and bleeding. It's going to be extra.'
How do you do arena-scale performances on a smaller stage?
'I went to a gig at Heaven and I was really disappointed because sometimes it feels like people will just turn up and do a loud version of their Spotify. No matter where I am in my career I always want to over-deliver. The easiest way is through fashion. As a performer, I find it really interesting to challenge myself with costumes.'
You loved pop DVDs when you were younger – which was your fave?
'Beyoncé's "I Am Sasha Fierce"; we were inspired by her for this show. Artists like her and Madonna invest so much of their own money into their show and perhaps it doesn't make as much profit as someone who just turns up, like an Ed Sheeran, with just one guitar. I always look at that and think: How much money are you making? Whereas Gaga will have a castle [on stage]. I'm inspired by that.'
Do you feel that pop's getting more inclusive?

'Yes, especially in the past three years. There's just so much more diversity in pop. It has something to do with Trump and Brexit. People are looking to art to find something they're not finding in politics, it's wonderful. I'm inspired by Troye Sivan. His new album is just so tender and longing.'
Why has your music moved from exploring social media to real life?
'People weren't talking about the internet, whereas lots of people talk about themselves in songs. I found that quite boring. Like: "I'm in love and I'm sad." I still find those songs boring which is why my single "Cherry" was my love song. It was really awkward.'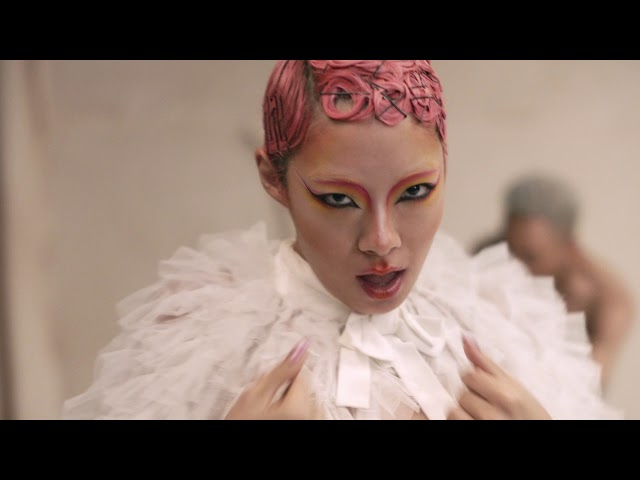 Why was it awkward?

'It wasn't an "out there and proud" queer song. It was exploring the shame side of things within a love song. I was worried it wouldn't be accepted. The LGBT+ community go through enough. I didn't want to throw a spanner in the works and add to a culture that didn't want that narrative, but people were refreshed by it. They were like: "Actually, there's no song that writes about shame in that way."'
Did you like growing up in London?
'So much. I went to a very inclusive multicultural state school. We had World Culture Day where we'd all bring our food. My mum couldn't speak that good English but at parents' night there were lots of parents who didn't speak English. I lost that when I went to uni in Cambridge. That was shocking. I remember thinking: Wow, London's such an amazing bubble.'
Where did you go out as a teenager?
'I was a massive indie fan – I stanned The Bravery. When I was 15 I went out in Camden but I think a rock star's kid got caught in my favourite venue underage, so they got really strict and we couldn't get in any more. Then I went to uni and it kind of destroyed my nightlife. There were two clubs in Cambridge.'
Where do you go out in London now?
'I go for food a lot. There's a place opposite Leicester Square station that I don't know the name of because it's all in Chinese. I'm obsessed with noodles. I even
got a noodle tattoo.'
You give wristbands to fans who come to your show alone. Why?
'I used to go to gigs alone but kids now don't like doing that as much. So my dancers give out wristbands in the queue to anyone who's alone. It's either a paper wristband that says "alone together", the name of one of my favourite books on social media, or a glow stick. It's so amazing if you look at #alonetogether [on Twitter]: you'll find all these kids who've met via the wristbands at my gigs.'
Rina Sawayama plays Heaven on Fri Oct 19.
Check out more must-see London gigs
London's autumn gig calendar is always packed, and there's no reason why this year would be an exception. Among our October gig highlights you'll find rising stars alongside veterans and legends. Here are our must-see concerts in London this month.
It's almost definitely drizzling and chilly right now so what better way to keep warm than by seeking out a sweaty room full of adrenaline-pumped music fans? Here's our guide to the best London gigs happening this November.
From Christmas concerts to end-of-the-year pop spectaculars, London has plenty of great live music to offer even in midwinter. Here's our gig guide for December; check out our list of Christmas gigs for shows with some extra festive sparkle.