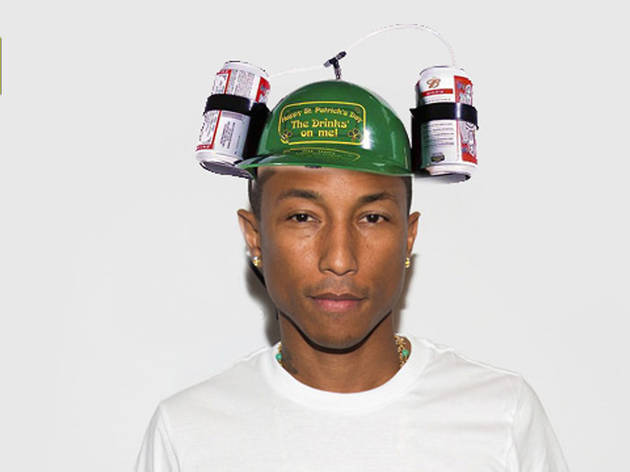 1/6
Being Pharrell is thirsty work. There's no time for waiting at the bar when you're worth a reported $77.5 million, so sporting headgear with instant access to booze is really the only sensible option. Plus, you can switch from beer to Hennessey when the occasion demands.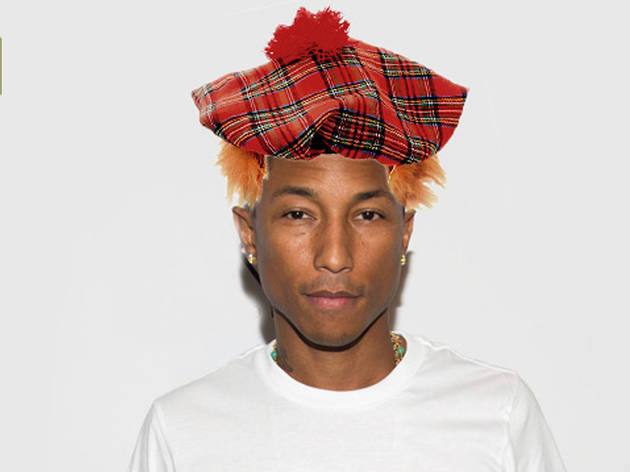 2/6
Last year, a bunch of Highlanders stationed in Afghanistan went viral when they posted a video of themselves dancing to Pharrell's 'Happy'. As any proud American knows, you must support the troops. So, as a mark of respect, maybe he'll don a fetching tartan/ginger wig combo?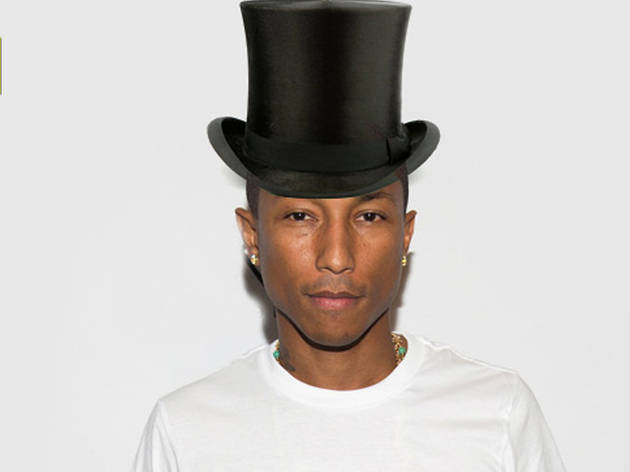 3/6
After Justin Timberlake's revival of the Rat Pack look last year with 'Suit & Tie', his old mentor Pharrell could take old-school glamour a step further and channel Fred Astaire.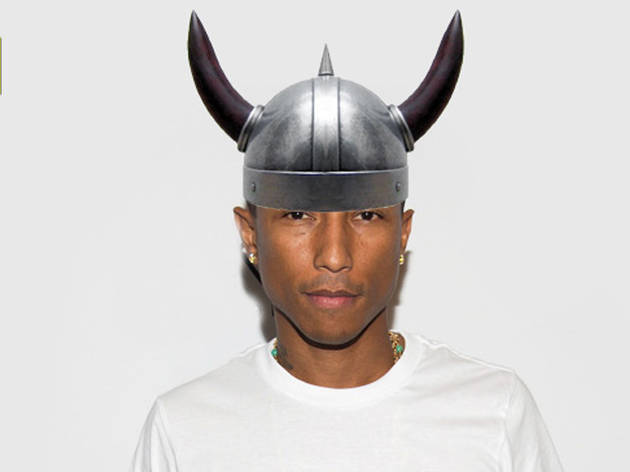 4/6
Disadvantages: getting out of limos and people playing hoopla with your horns. Advantages: getting to make loads of 'I'm feeling horny' jokes. It's too close to call.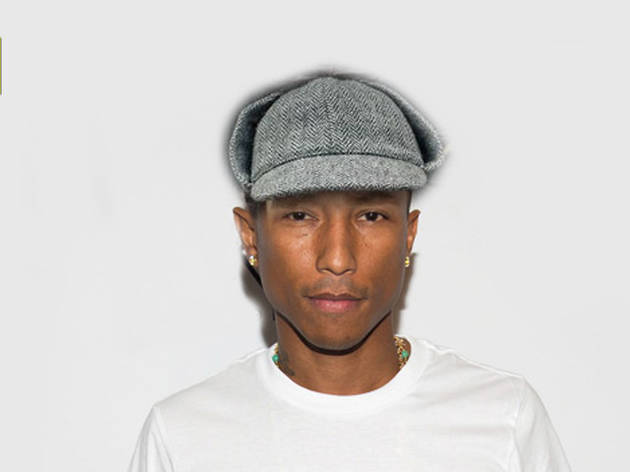 5/6
He's nailed geek chic for over ten years now so it's not hard to imagine Pharrell giving props to the ultimate nerd with some Sherlock-chic. Let's hope he brings Benny Cumberbatch as his date.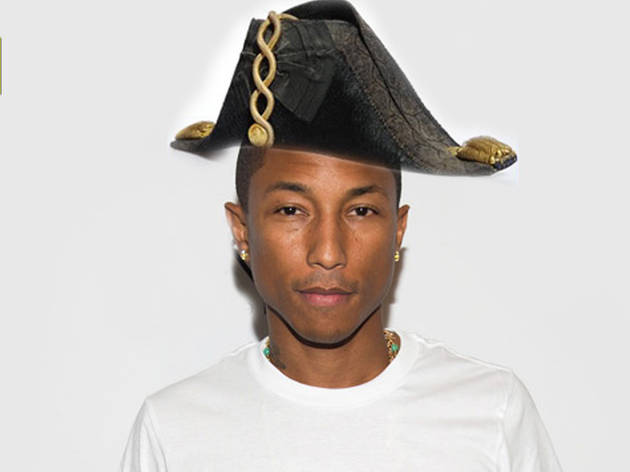 6/6
Nowadays, international pop superstars are the only people able to rock the cumbersome headgear of an eighteenth-century admiral. All hands on deck!
Six hats Pharrell should wear to The BRIT Awards
Here are six looks we'd love the chapeau connoisseur to rock at this year's BRITS

Is it a bird? Is it a plane? No, it's just Pharrell's giant hat. Yes, that's what we were all thinking when a certain Mr Williams arrived at this year's Grammy Awards wearing a landmark-sized fedora. Ahead of this year's BRIT Awards, at which the headgear lover is set to perform live, here are the hats we suggest the music maestro should sport for the evening.