Six hats Pharrell should wear to The BRIT Awards
Here are six looks we'd love the chapeau connoisseur to rock at this year's BRITS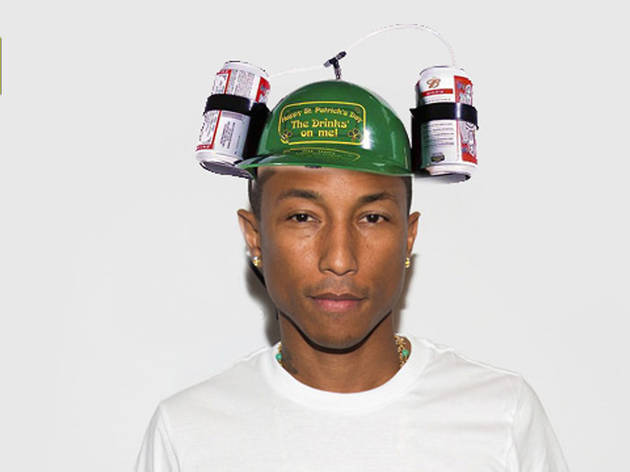 1/6
Being Pharrell is thirsty work. There's no time for waiting at the bar when you're worth a reported $77.5 million, so sporting headgear with instant access to booze is really the only sensible option. Plus, you can switch from beer to Hennessey when the occasion demands.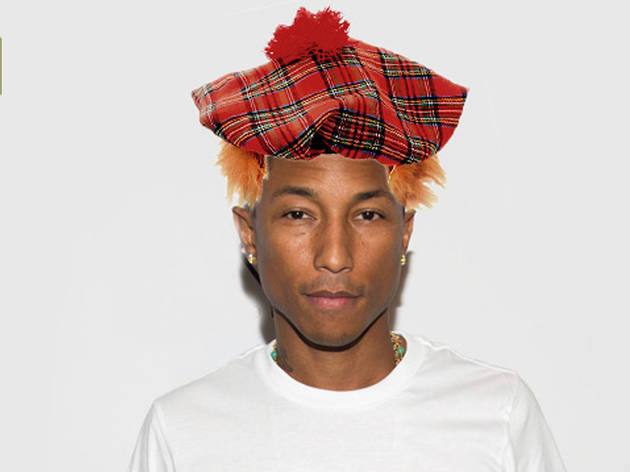 2/6
Last year, a bunch of Highlanders stationed in Afghanistan went viral when they posted
a video of themselves dancing to Pharrell's 'Happy'
. As any proud American knows, you must support the troops. So, as a mark of respect, maybe he'll don a fetching tartan/ginger wig combo?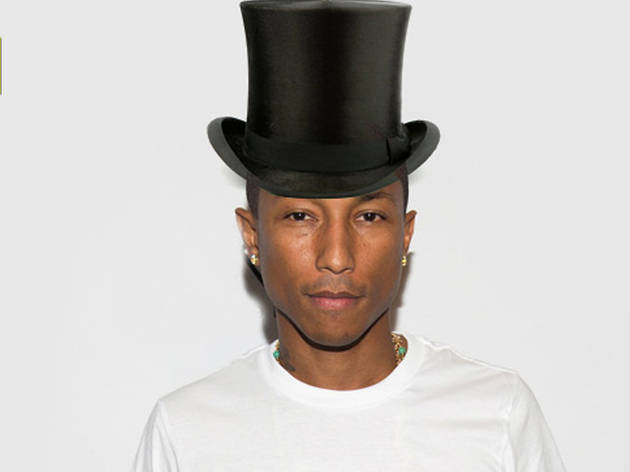 3/6
After Justin Timberlake's revival of the Rat Pack look last year with 'Suit & Tie', his old mentor Pharrell could take old-school glamour a step further and channel Fred Astaire.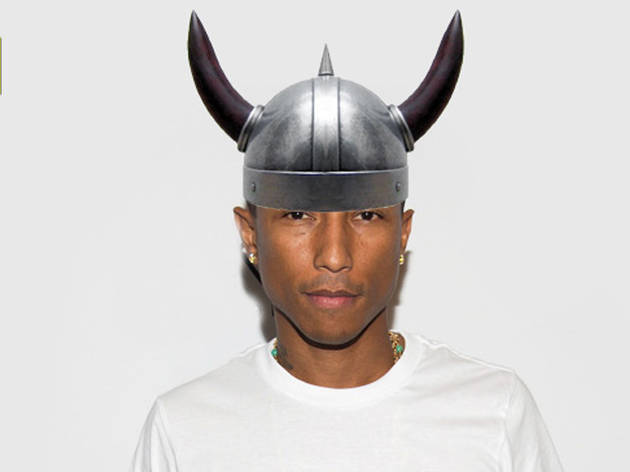 4/6
Disadvantages: getting out of limos and people playing hoopla with your horns. Advantages: getting to make loads of 'I'm feeling horny' jokes. It's too close to call.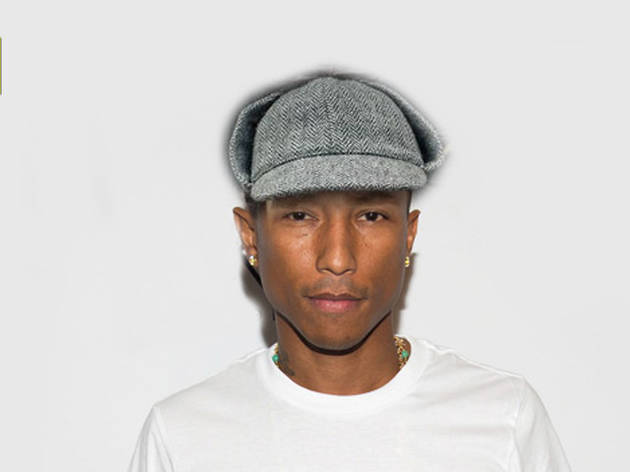 5/6
He's nailed geek chic for over ten years now so it's not hard to imagine Pharrell giving props to the ultimate nerd with some Sherlock-chic. Let's hope he brings Benny Cumberbatch as his date.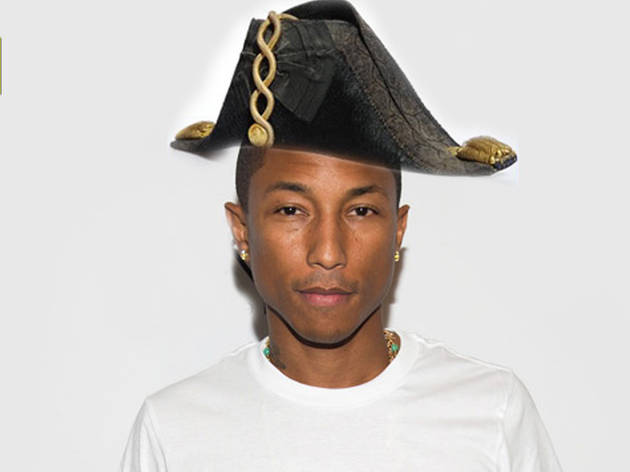 6/6
Nowadays, international pop superstars are the only people able to rock the cumbersome headgear of an eighteenth-century admiral. All hands on deck!

Is it a bird? Is it a plane? No, it's just Pharrell's giant hat. Yes, that's what we were all thinking when a certain Mr Williams arrived at this year's Grammy Awards wearing a landmark-sized fedora. Ahead of this year's BRIT Awards, at which the headgear lover is set to perform live, here are the hats we suggest the music maestro should sport for the evening.
There's no time for re-arranging the trophy cabinet – this talented bunch are back on the road already
Read more
Ahead of his performance at The BRIT Awards, Pharrell tells us how he's raising the planet's joy levels
Read more
We've got The BRITs, sure. And the hits? Definitely. London simply sounds better…
Read more
Arctic Monkeys, Katy Perry and Pharrell, to name just a few, are set to perform at this year's BRIT Awards
Read more
Check out who's up for an award and listen to all the nominated acts
Read more
How much for Ginger Spice's dress? We run through The BRITs' vital statistics
Read more
See our guide this year's BRIT Awards
Sponsored listing
The Victoria
Here's what happens when Dreambagsjaguarshoes grows up, packs its bags and moves to Dalston. The Victoria is now owned by the same people as the perennially cool and grungy Shoreditch hangout, and probably represents a mellowing out with age – it's a pub, it's more relaxed, it stages live music, and it's on a backstreet off Dalston Lane instead of the illuminated strip down the road. As a pub, it's decent – an artily thrown-together look, a few local beers (although not many), and a 'residency' from peripatetic grillers Psychic Burger. It's a misleading name – I sat thinking about what I wanted to eat for half an hour before having to go up and order at the bar in the old-fashioned way. But as US diner food in plastic trays goes, it's a fine example of its type. Through the back of the pub is the stage, where assorted bands assemble to perform. The Victoria has been a scuzzily democratic live music venue for decades, so it's great that the new owners kept that going and didn't turn the room into a dining room/yoga space/Tesco Metro.