Six things you didn't know about... Peter Andre
The '90s hunk returns with a new LP and there's not a drop of baby oil in sight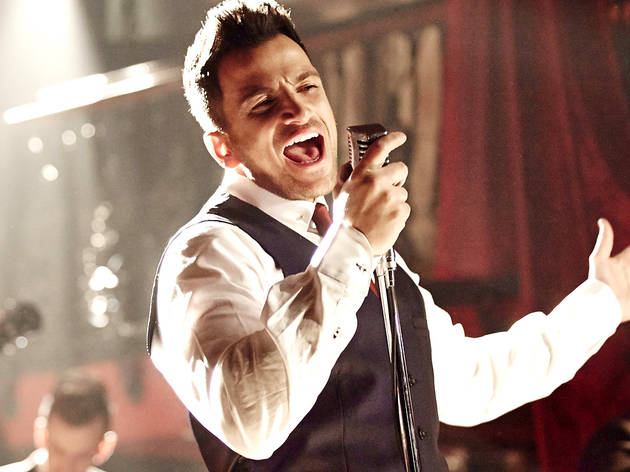 If you're anything like us, the image of Peter Andre's greased-up abs has been seared on to your brain since '90s cheese-pop classic 'Mysterious Girl'. Now the ageing pop star has donned a suit for his new album, 'Big Night', and traded in drab-pop for jazz-pop. Danielle Goldstein finds out about his love of Primark, his creamy sauces and sinister goings-on in the sky...

1. He's no longer a high-flyer.
'Oh my gosh, about 15 years ago I was living it large, I was going hard. If I had to go to a meeting, I would take a private jet. I was flying all over the world. But I would not do that now, no chance.'

2. But he does have Rihanna's horrid ex in his phonebook.
'Bit odd me having Chris Brown's number, isn't it? We hung out for a few days in the same studio in LA. It was weird, but he's awesome.'

3. The truth is out there, according to Andre.
'You're going to think I'm weird, but I love conspiracy theories. I saw a wormhole once. It sounds bizarre, but I saw a spiral start in the sky that got bigger and bigger until a black hole appeared and an object popped out. We all saw it – my brother, my kids and me. An object popped out and then went back into itself. It went really bright and then vanished! So I rang Nick Pope, who [once] worked for the Ministry of Defence, and he said it's very common.'

4. The man can cook!
'You know what? I never say I'm an excellent singer, I never say I'm an excellent dancer, but I'm an excellent cook. The last meal I made was a steak with a creamed sweet chilli and mushroom sauce. It was stunning.'

5. Halle Berry once gave him wobbly knees.
'I had to perform while she was watching at the World Music Awards in 1997. I met Lionel Richie the same night and was fine with him, but Halle Berry? My knees were wobbling.'

6. He's a proper Pri-maniac.
'Let me tell you something – Primarni rocks! I don't care if its Primark – if they've got good socks, I'm having them. Iceland does great cleaning products. Dads go there too – it's not just mums, yeah?'

'Big Night' is out now. Buy the album here.