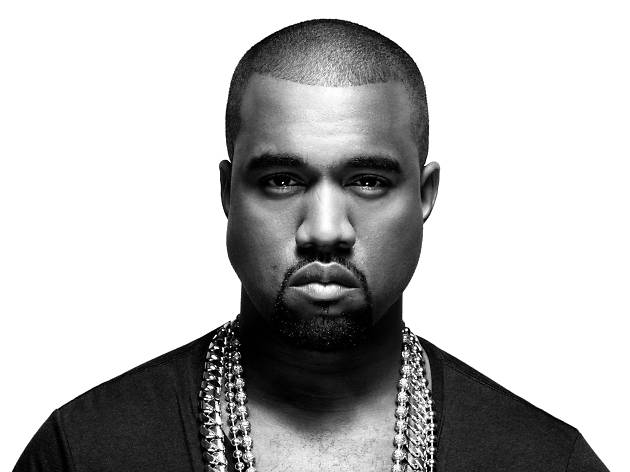 The 20 best Kanye West songs
With the help of some Yeezy-loving musicians and writers (plus one footballer), we've picked the greatest Kanye West songs
When Kanye West declared himself the "greatest living rock star on the planet" during his 2015 Glastonbury headline set, he kind of had a point. OK, so hear us out: Yeezy is completely unpredictable, polarises opinion with pretty much everything he does, and is seemingly incapable of ever being boring. He's also enough of an iconoclast (and bighead, tbh) to commission an amazing floating stage to perform on during 2016's 'Saint Pablo' tour. Ed Sheeran could never.
But let's not forget that Kim K's hubby is also behind some truly massive tunes. In recognition of his genius – and following our lists of the best Eminem songs and the best Rihanna songs – we asked some famous Kanye fans and experts to select their favourite ever Ye tracks. Based on their choices and some of our own, here's the definitive list of the 20 best Kanye West songs. Scroll through and enjoy the best of West.
The Top 20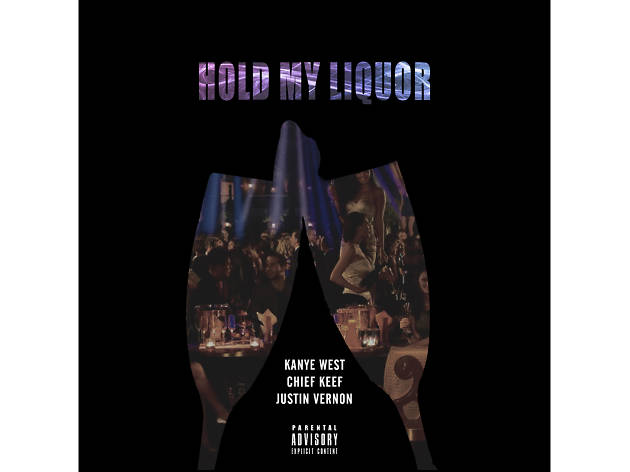 20. 'Hold My Liquor' (2013)
Freelance journalist Alex Godfrey says...
'Kanye's ''Bohemian Rhapsody''. One of my favourite songs in the world. Best raps. Indefinable, incomparable music. Justin Vernon helps. Some sexy shit.'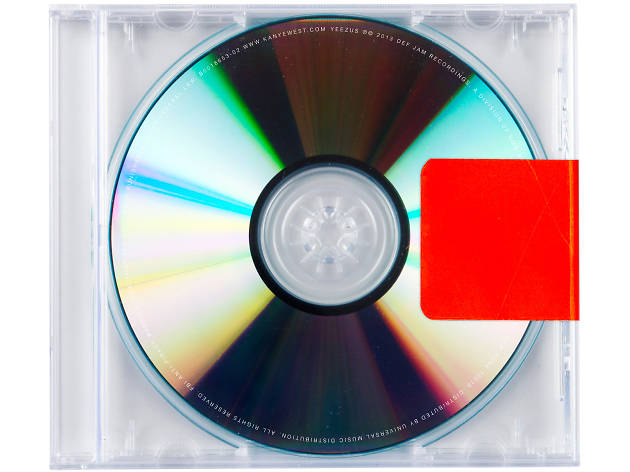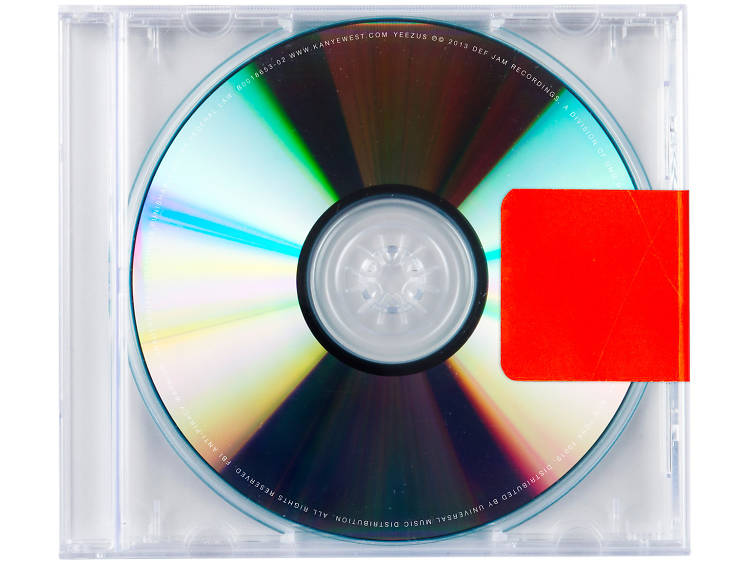 Tshepo Mokoena, Kanye expert at The Guardian, says...
'Kanye's generally at his best when either bragging without abandon or ripping into the harsh realities of class- and race-based discrimination. But let's be honest: a millionaire's bravado tends to work better than his socially conscious fare – and Ye exudes peak ego here, comparing himself to God while breathlessly demanding the speedy arrival of a few French pastries. Luckily, the song's powerful enough to carry it all.'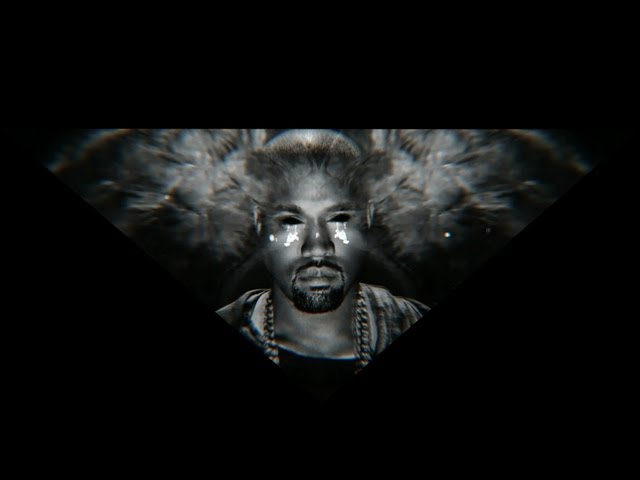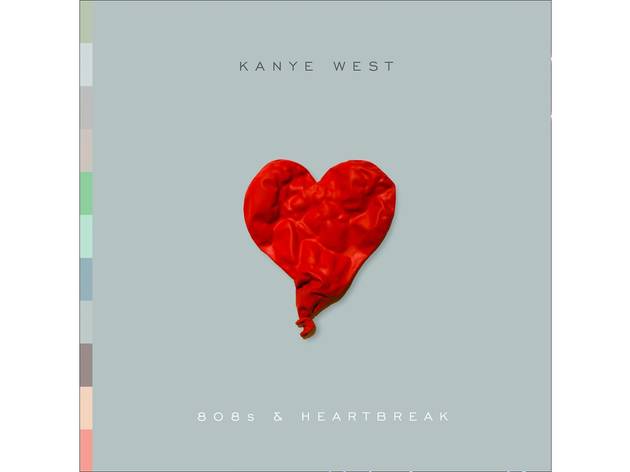 18. 'Coldest Winter' (2008)
Pitchfork-pleasing R&B dude How To Dress Well says…
'"Coldest Winter" is simple, but all the elements are important, from the noisy blasts (anticipating "Yeezus"-era West) to the Depeche Mode-vibes synth hook to the big live Tycho drums to the extremely beautiful and impassioned singing. I much prefer Kanye asking "Will I ever love again?" to Kanye rapping about beef with Hedi Slimane. A lot of people have tried to follow Kanye's lead over the last few years – to my mind, he is the only person in the "Coldest Winter" lane.'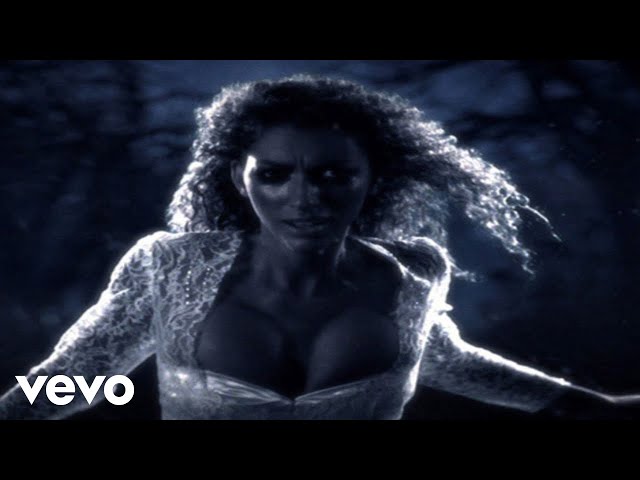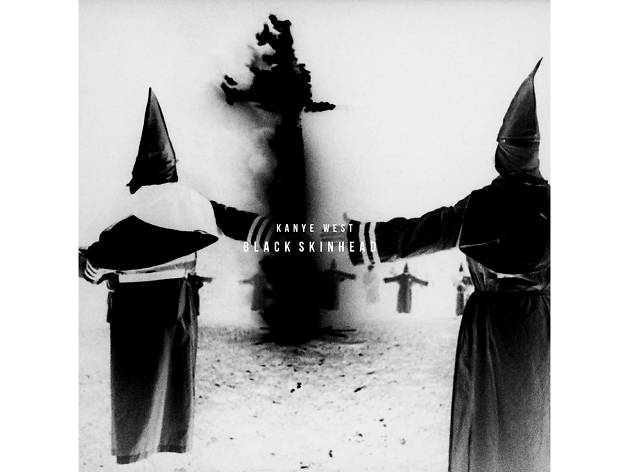 17. 'Black Skinhead' (2013)
Time Out says...
Sure, Kanye loves talking about himself, but let's not lie – he's
really
good at it. 'Black Skinhead' – which Kanye quickly labels as his 'theme song' in the track's first verse – is perhaps the ultimate example of Ye on Ye. The kicker here is that he uses his self-congratulatory stylings as a springboard to swipe at deeper US societal issues: 'Middle America packed in, came to see me in my black skin … If I don't get ran out by Catholics, here come some conservative Baptists'. There's even a knowing glimpse into his psyche: 'I'm outta control now, but there's nowhere to go now, and there's no way to slow down'.
Tristan Parker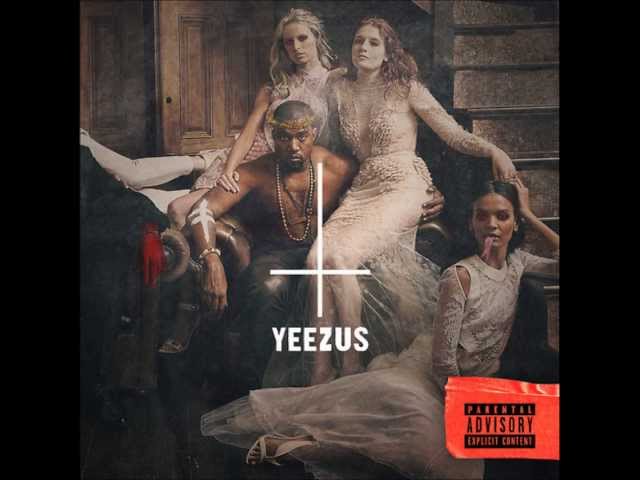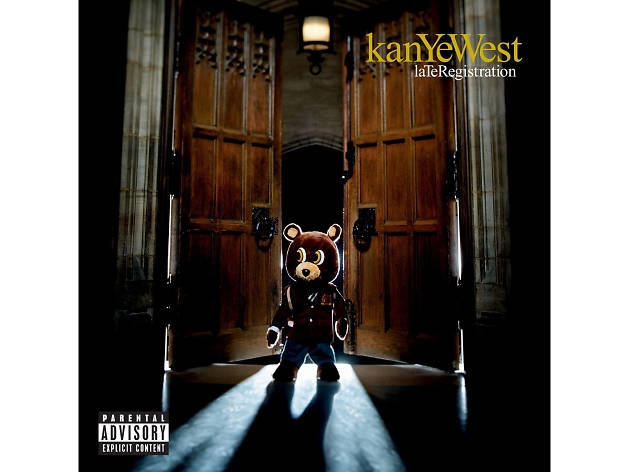 Golden-voiced R&B singer Estelle says: 'The Ella Fitzgerald sample Kanye used on the beat for "Addiction'' was a perfect use of that part of the song.'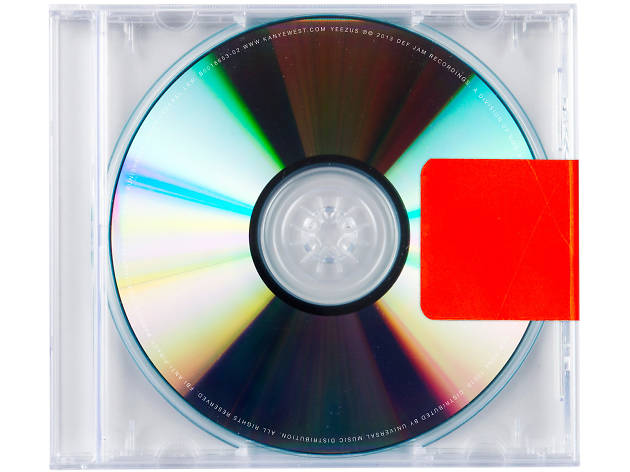 Courtesy of the Artist
Bass-loving French producer Brodinski says:
'I had the chance to hear ''On Sight'' while I was in the studio with Kanye in Paris, and it blew my mind. It's one of the most forward-thinking [examples of] production and raw vibe on a rap track in the last few years.'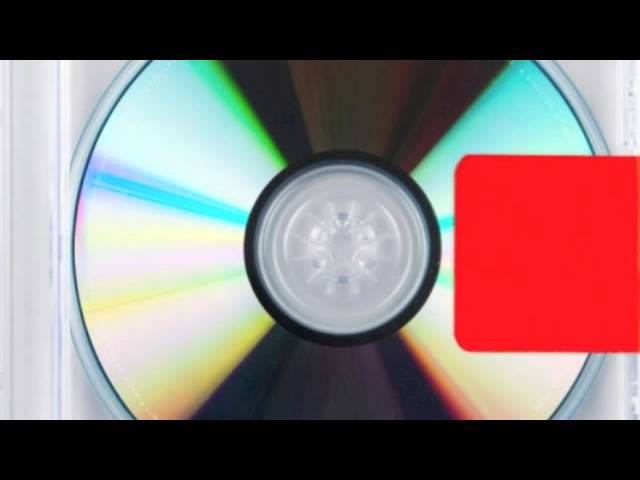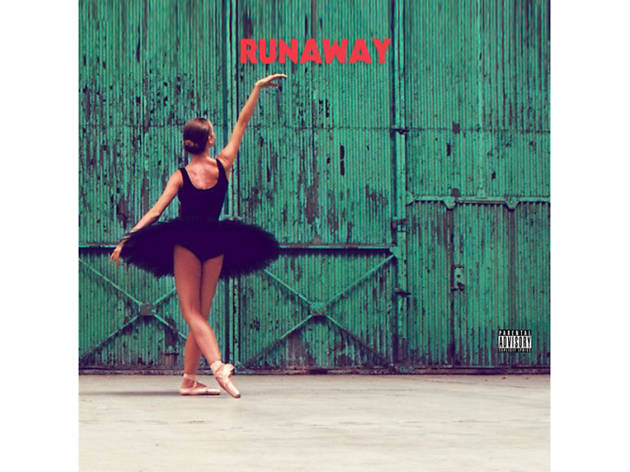 Time Out says...
Even KW can apologise occasionally – albeit through the medium of Virginia MC Pusha T, who leads the vocals on this reflective track. It's a sort-of apology to women they've wronged, featuring a self-deprecating toast to the douchebags, scumbags, assholes and jerk-offs of the world, i.e. men like themselves. They admit they probably won't change their ways – emailing women pictures of their genitals and the like – but at least they offer good advice to the women in question: 'Run away as fast as you can'. Tristan Parker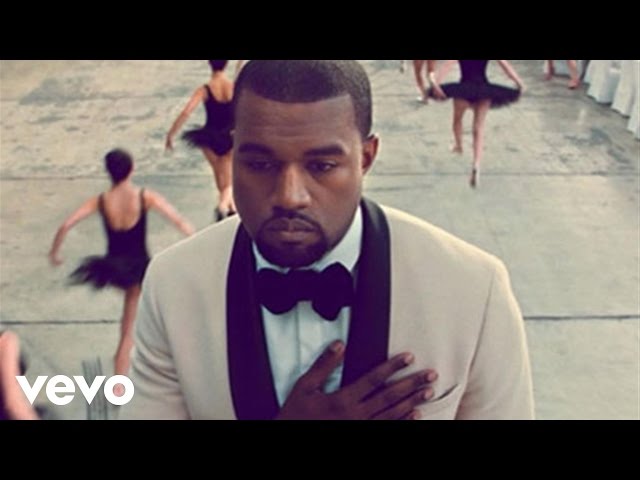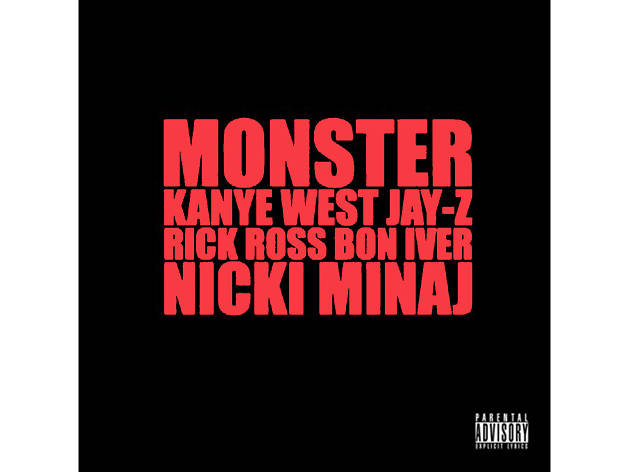 Time Out says...
It's not 100 per cent Kanye – what with haunting vocal samples from Justin Vernon, casual drop-ins from Rick Ross and Jay Z and an absolutely show-stopping guest verse from Nikki Minaj – but 'Monster' is outright the best track ever to have ever graced a Kanye West album. With a trudging, tribal march beat and a deliciously chant-like chorus ('Everybody knows I'm a motherfuckin' monster!'), this team effort is an outright crowd pleaser. If only Mr West would remember there's no 'I' in Kanye a little more often.
Liz Darke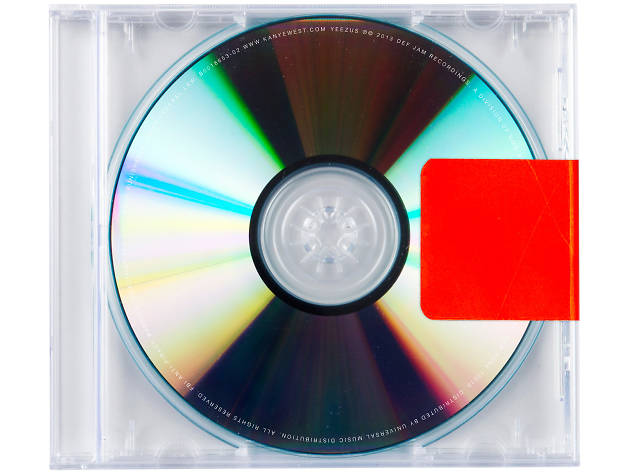 12. 'Blood on the Leaves' (2013)
Time Out says...
Think vocoders are only for warbling divas? Not when Ye's on the case in this huge, fearsome track, co-produced by TNGHT. It's essentially an onslaught of controlled fury in which Kanye lays down some serious vocal smack and also gets a little philosophical too. His vitriol leads him through everything from out-of-body experiences on MDMA to his hatred of phonies to what sounds like a bitter divorce story. Heavy stuff, but off-set a little by the Nina Simone sample that floats through the background.
Tristan Parker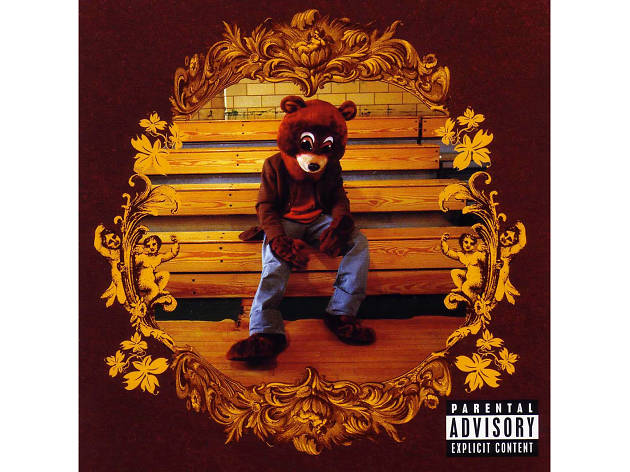 Music and entertainment writer Danielle Goldstein says...
'This is top of my list because it feels like the most honest account Kanye has ever given of his past life. It's easy to forget that before he was rampaging around in leather jogging bottoms he was a down-to-earth teenager with a job at Gap and a dream to rap.'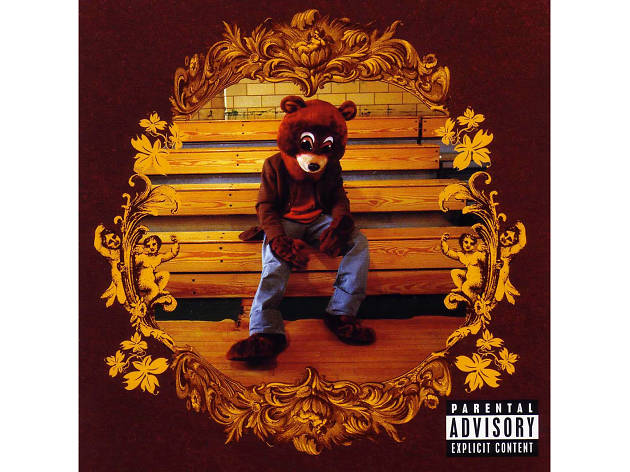 10. 'Through the Wire' (2003)
Disgracefully cool and rather beautiful NYC duo Lion Babe say:
'It's the one that started it all. The beat is so dope and such a big influence on our sound. The mix of soul and hardness in the track is just the best.'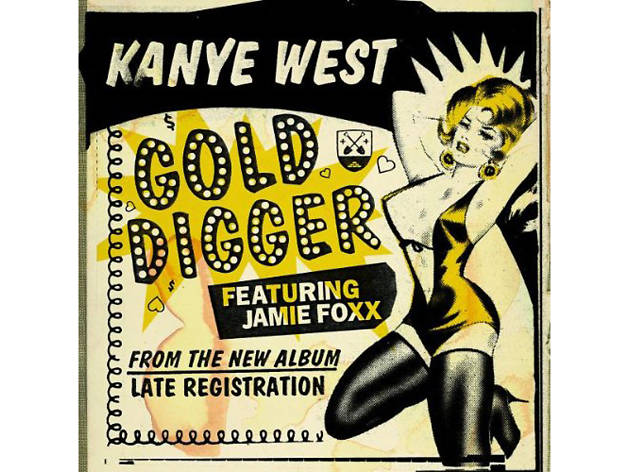 Time Out says...
If you want to trace the origins of Kanye's God complex, this timeless single from his second album probably has a lot to do with it. The stats surrounding the song are enough to give anyone an ego boost the size of Jupiter: fastest-selling digital download of all-time on its release; well over 84 million YouTube plays at the time of writing, etc, etc. To be fair, it's really not hard to see why it achieved such monumental success. Even if you you've heard this tag-team effort with actor Jamie Foxx – who provides vocals – a million times (or even 84 million), as soon as that killer, Kanye-stamped beat starts up accompanied by the perfectly placed sample from Ray Charles's 'I Got a Woman', you realise you need to listen to it just once more.
Tristan Parker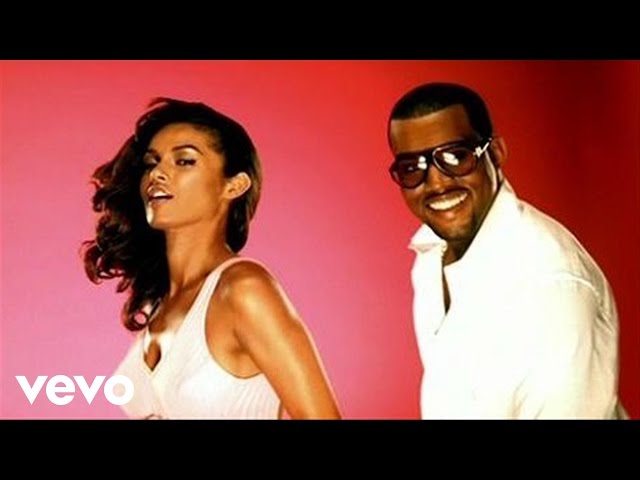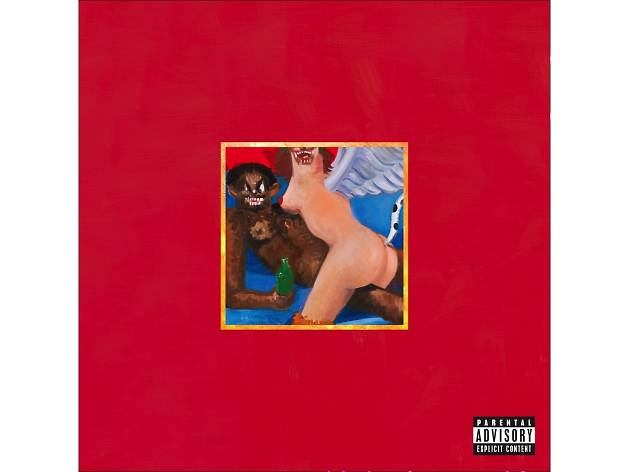 Ellen Wilson
8. 'Devil in a New Dress' (2010)
Dance music tastemaker Benji B says...
'It's got everything that makes Kanye Kanye: not just delivering a classic verse as the artist, not just choosing music of the highest taste level as a music producer, but also – just like a movie director – being able to always cast the perfect actor for the perfect scene. He picked Rick Ross for this one, and his voice sounds better than ever against this backdrop. Kanye's storytelling is magic, the beat is perfect, the production is masterful and Mike Dean's guitar solo is epic. I also love the fact that it's six minutes long, with room for the music to breathe in the middle. If I went to my iTunes "most played" list, you would see this record in there, no question.'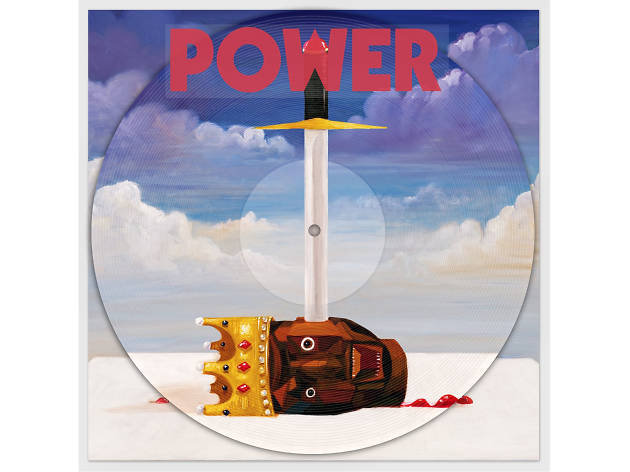 Time Out says...
Kanye claims it took him 5,000 hours to write this first single from 'My Beautiful Dark Twisted Fantasy', because he wanted it to stand up alongside 'Michelangelo, Picasso, the pyramids'. You'll have to check back in few millennia to find out whether he managed that, but for now 'Power' still sounds monumental. Ye taunts his critics ('Screams from the haters, got a nice ring to it/I guess every superhero need his theme music'), flashes his self-awareness ('I embody every characteristic of the egotistic') and even finds time to sample a classic British prog track: King Crimson's '21st Century Schizoid Man'. James Manning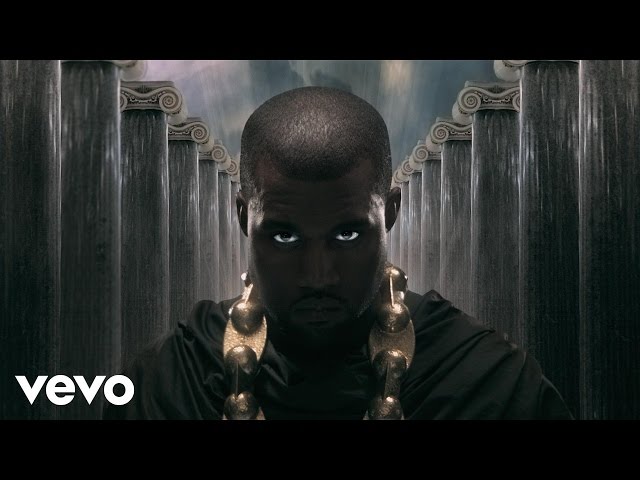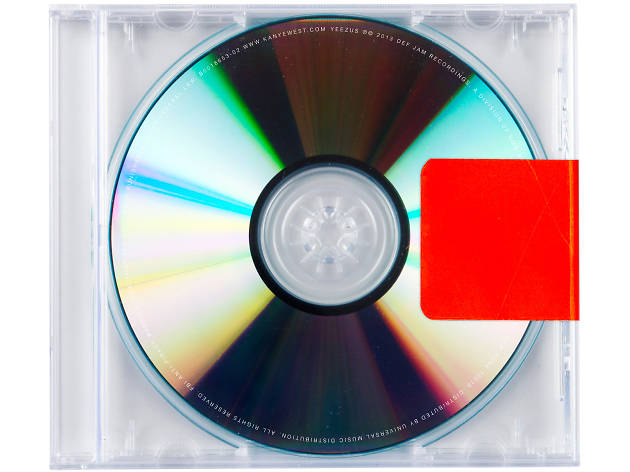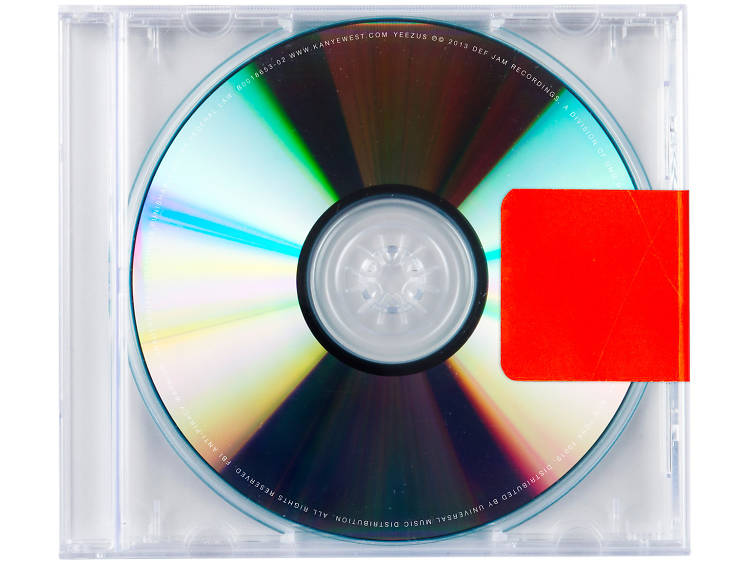 UK grime king JME says:
'''New Slaves'' is too real to me. It's like a freestyle of real talk, with the sickest beat. It's like the beat was made for the verses themselves. Too nang – trust me.'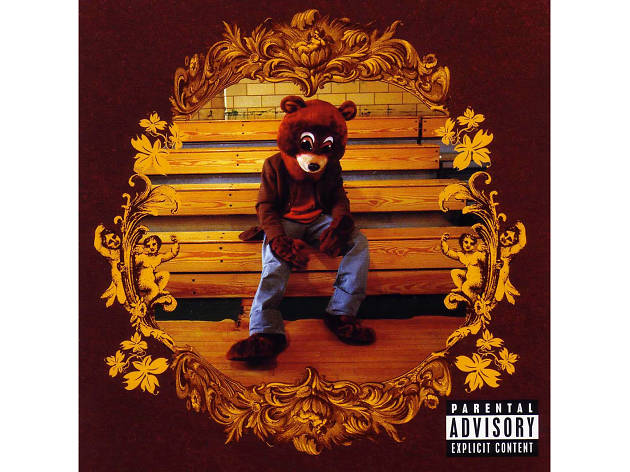 5. 'All Falls Down' (2004)
Radio 1's daytime queen Clara Amfo says...
'Every time I listen to it I'm immediately transported back to that introductory period of him as just a rapper. Typical Kanye at odds with his aspiration for wealth. There are so many great punch lines in this tune and that Lauryn Hill interpolation will always get me! Although it's over ten years old now, it stands up against his new work just as well.'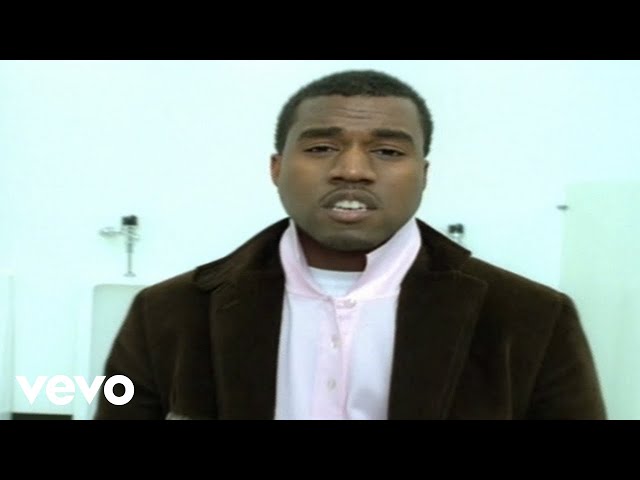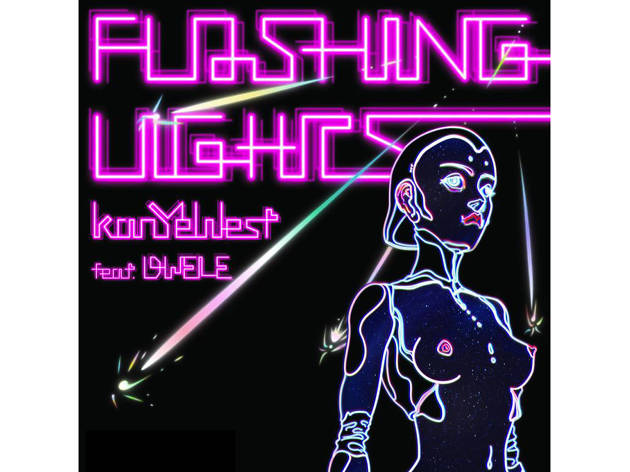 4. 'Flashing Lights' (2007)
Block-running Croydon rapper Bonkaz says…
'It was a difficult decision choosing between "Flashing Lights" and "All of the Lights". The latter is a complete music masterpiece – the amount of great artists involved and the time it took to create are really evident when listening. But "Flashing Lights" just creates a feeling that can't be explained or beaten. So many people can relate to the message and the production is 10/10.'

London club promoter and DJ Emily Rawson says...
'''Flashing Lights'' is such an underplayed Kanye track. It works in so many scenarios. It's my number one choice because it's a huge club banger and super-chilled, all in one. It never tires and goes straight through me every time.'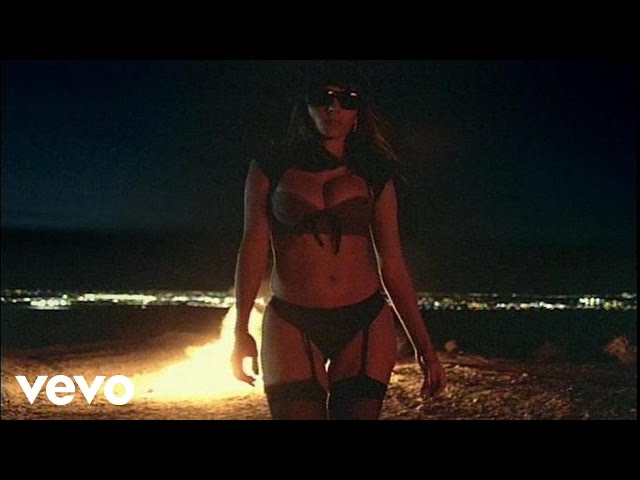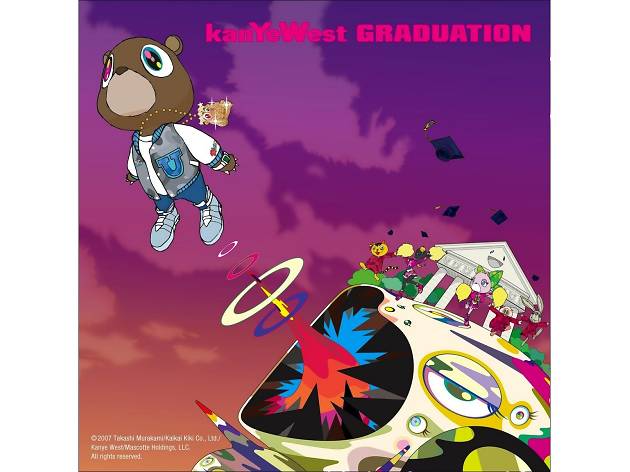 3. 'Can't Tell me Nothing' (2007)
Perma-fly London rapper Tinie Tempah says:
'For an artist as big as Kanye was at that time, "Can't Tell Me Nothing" was such an audacious record to release. Everything about the song was exciting, from the actual record to the video. It was important to me as an artist myself.'
Footballer and tasty dancer Daniel Sturridge says: 'I love "Last Call" because it tells Kanye West's story, but "Can't Tell Me Nothing" is my anthem. Pre-match, in my car, at the gym. Anywhere, it inspires me!'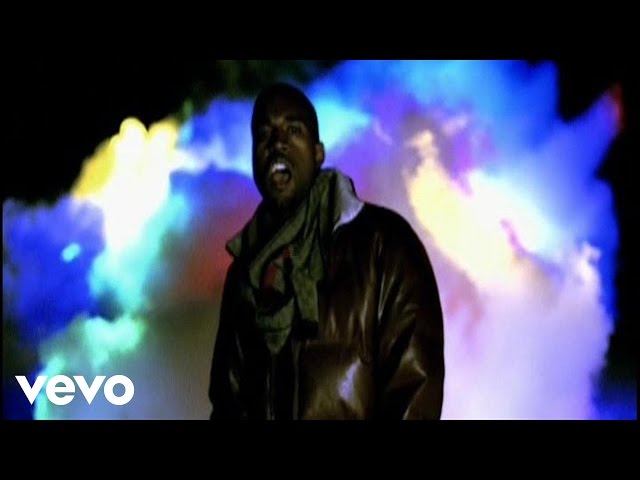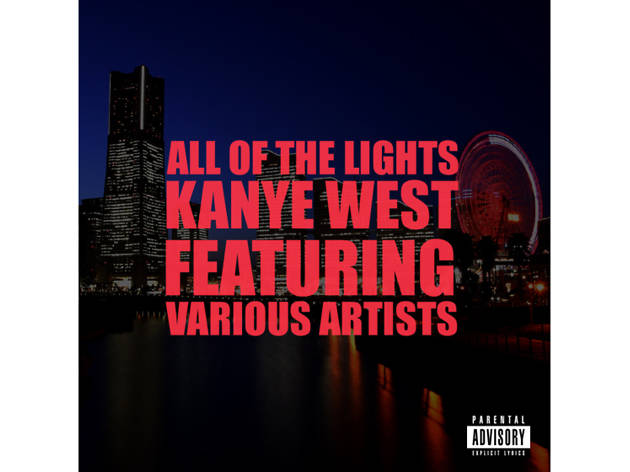 2. 'All of the Lights' (2010)
Mind-altering Scottish producer Hudson Mohawke says...
'There are so many different sections and vocals in it – I heard they made something like 150 different versions of the song before they came to the final cut. It's not only incredibly anthemic, but also a huge labour of love for Kanye, because so much effort went into making that one particular track. Even before I worked with him and his team, that song was my favourite.'
Time Out says...
'The gaggle of backing vocalists West assembled for this track is incredible. Who else would get Alicia Keys, John Legend, The-Dream, Drake, Fergie, Kid Cudi, Elton John, Charlie Wilson, La Roux's Elly Jackson and Rihanna all on the same song? Who else would even think to try? In theory, all this star power should be distracting, but Yeezy's songwriting is so strong that his narrative still shines through. West's tale of a man who abuses his wife and gets separated from his daughter is sharp, hard-hitting and full of specifics, but it's actually a devastatingly clever allegory for fame, failure, and fucking up. Epic and affecting, 'All of the Lights' is Peak Ye.' Nick Levine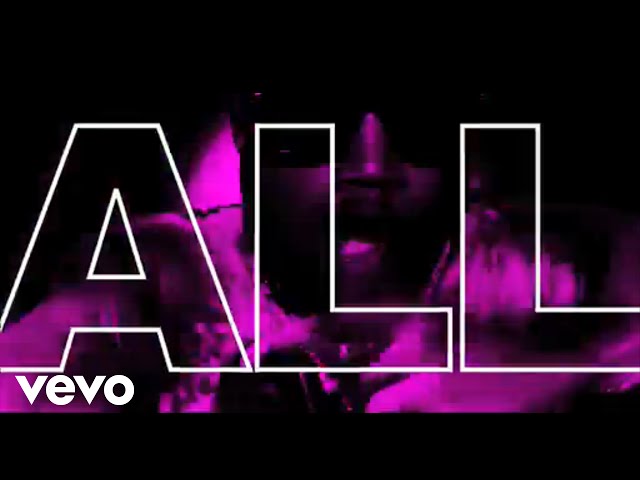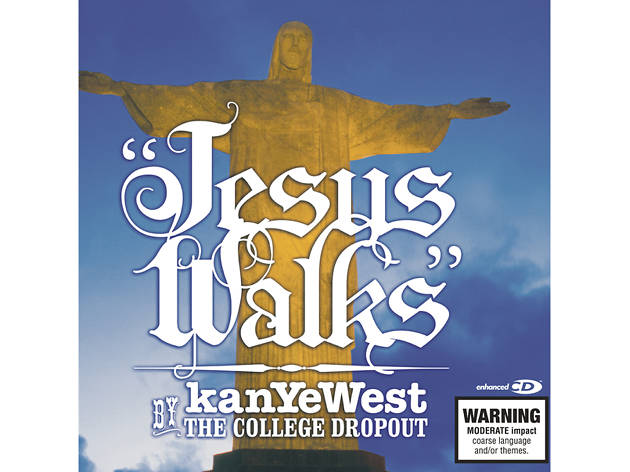 Alloysious Massaquoi from Scottish alt hip hop trio Young Fathers says...
'The first time I saw him perform this on TV, I got goosebumps. He was so passionate, like a preacher. I believed every word he was saying.'
Hattie Collins, Music Editor at i-D magazine says...
'What an utterly bombastic move for a debut album. And it was a single! With hindsight it shows the incredible self-confidence Kanye possesses as a producer and songwriter. I got to see Kanye perform a whole set at midnight on a beach in the Bahamas around 2005. There were about 100 people there – including Big Brother Hov – and so I stood right at the very front enjoying this incredible personal audience with Ye. Despite the audience being tiny, he performed ''Jesus Walks'' as he does every song, every time - with overwhelming passion. One of the most incredible performances I've ever seen and still, 11 years on, an incredibly bombastic song.'
On-point DJ and broadcaster MistaJam says:
'Even though it was one of his first releases, ''Jesus Walks'' serves as a window into what Kanye would be all about: you get shades of controversial lyrical content made to provoke thought; there are hints at the God complex that would become apparent later; and musically, it shows him taking influence from many different places and putting these influences together to create a devastating brew.'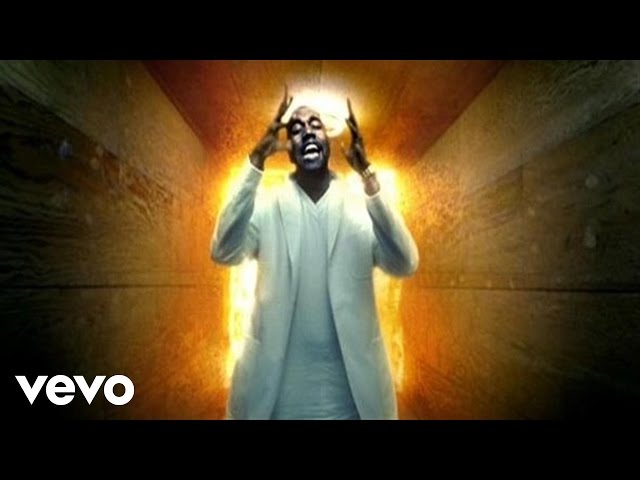 Meet the contributors
Alex Godfrey is a music and entertainment writer. His favourite Kanye songs are…
1. 'Hold My Liquor'
2. 'Niggas in Paris'
3. 'All of the Lights'
4. 'New Slaves'
5. 'Black Skinhead'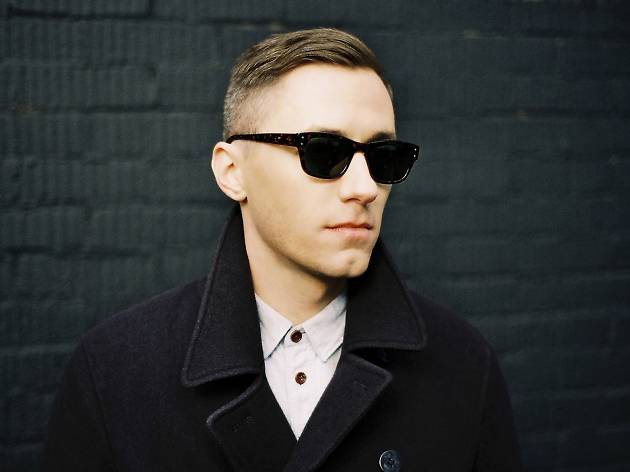 Lauren Michelle Pires
Benji B is a BBC DJ and top dance music tastemaker. His top Kanye songs are…
1. 'Devil in a New Dress'
2. 'New Slaves'
3. 'Can't Tell Me Nothing'
4. 'On Sight'
5. 'Say You Will'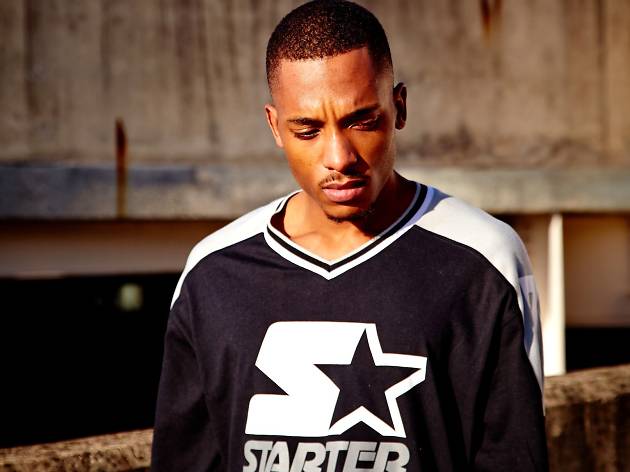 Bonkaz is a block-running MC from Croydon. His favourite Kanye songs are…
1. 'Flashing Lights'
2. 'All of the Lights'
3. 'Heard 'em say'
4. 'Heartless'
5. 'Blood on the Leaves'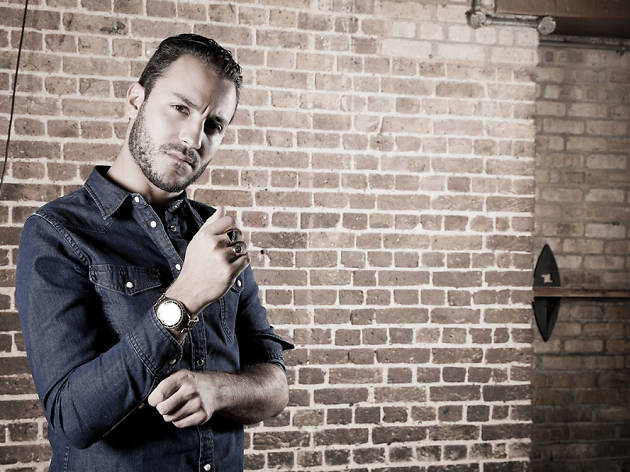 Brodinski is a French producer who's worked with Kanye. His top Ye picks are…
1. 'On Sight'
2. 'Devil in a New Dress'
3. 'I Wonder'
4. 'I'm in it'
5. 'Say You Will'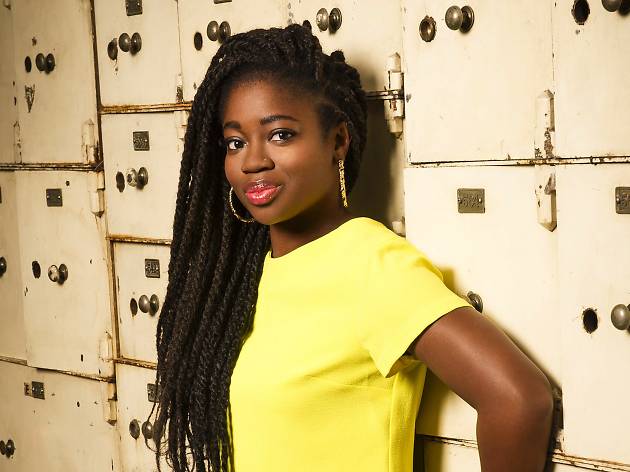 © Ray Burmiston
Clara Amfo is part of BBC Music's Glastonbury team, hosting coverage across BBC TV, radio, Red Button and at bbc.co.uk/glastonbury. Her favourite Kanye West songs are…
1. 'All Falls Down'
2. 'Can't Tell Me Nothing'
3. 'New Slaves'
4. 'Power'
5. 'Flashing Lights'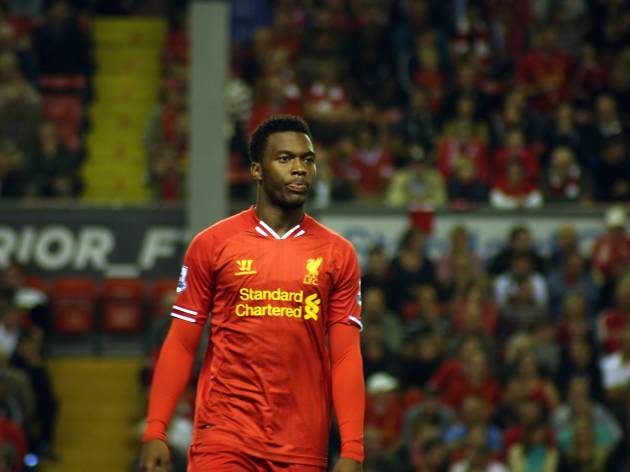 © Kevin Walsh
Daniel Sturridge is an England and Liverpool striker and tasty dancer. His favourite Kanye West song is 'Can't Tell Me Nothing'.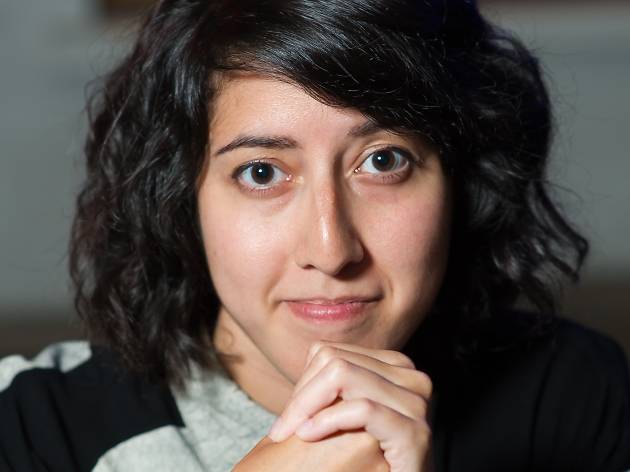 David Tett Photography
Danielle Goldstein is a music and entertainment writer. Her top Kanye songs are…
1. 'Spaceship'
2. 'Don't Stop'
3. 'Can't Tell Me Nothing'
4. 'Power'
5. 'Christmas in Harlem'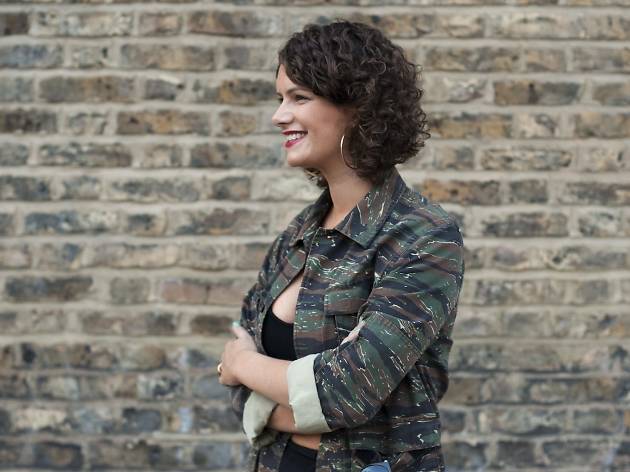 Emily Rawson is a London DJ and promoter who runs the Supa Dupa Fly and Rock The Belles club nights. Her top Kanye songs are…
1. 'Flashing Lights'
2. 'Through the Wire'
3. 'Good Life'
4. 'Never Let Me Down Again'
5. 'All of the Lights'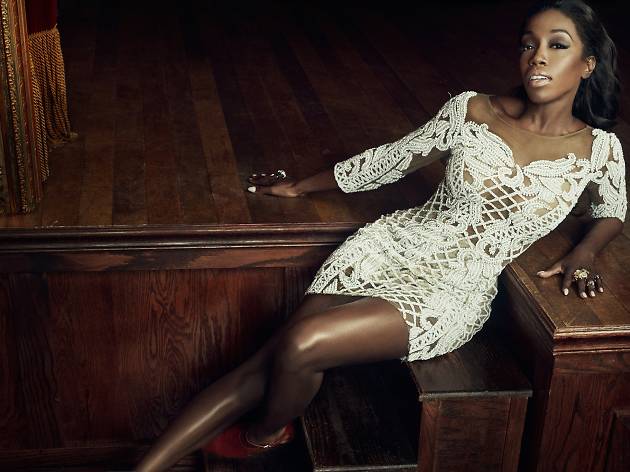 Estelle is a golden-voiced London R&B singer whose Number One hit 'American Boy' included a verse by Kanye. Her picks are…
1. 'Addiction'
2. 'Black Skinhead'
3. 'Jesus Walks'
4. 'We Major'
5. 'Anyway'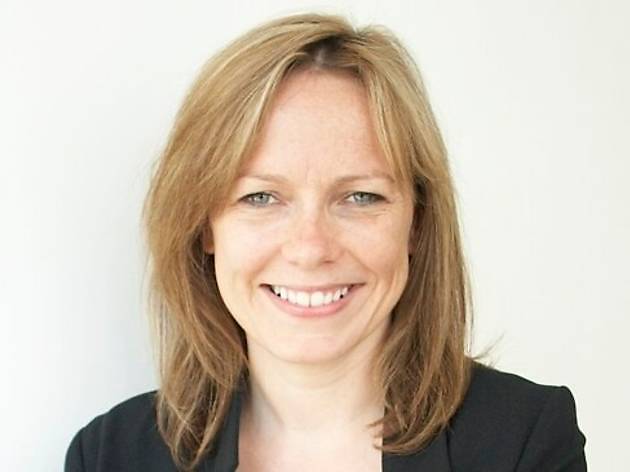 Hattie Collins is a music writer. Her top Kanye songs are…
1. 'Jesus Walks'
2. 'All of the Lights'
3. 'Never Let You Down' feat. Jay-Z and Saul Williams
4. 'All Falls Down' (Lauryn Hill demo)
5. 'Monster'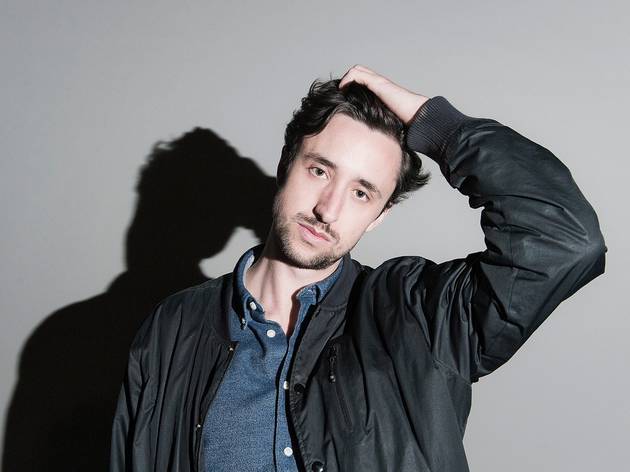 How To Dress Well is an ultra-hip R&B producer. His favourite Kanye songs are…
1. 'Coldest Winter'
2. 'Love Lockdown'
3. 'Street Lights'
4. 'Bound 2'
5. 'Runaway'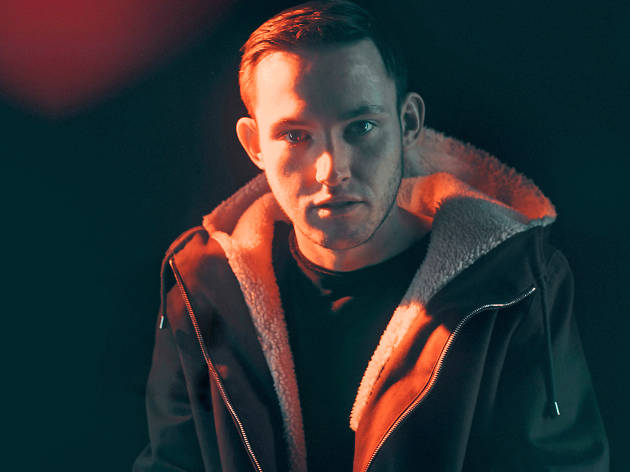 © Tim Saccenti
Hudson Mohawke is a mind-altering Scottish producer who's worked with Kanye. His favourite Ye tracks are:
1. 'All the Lights'
2. 'On Sight'
3. 'Good Life'
4. 'Flashing Lights'
5. 'Barry Bonds'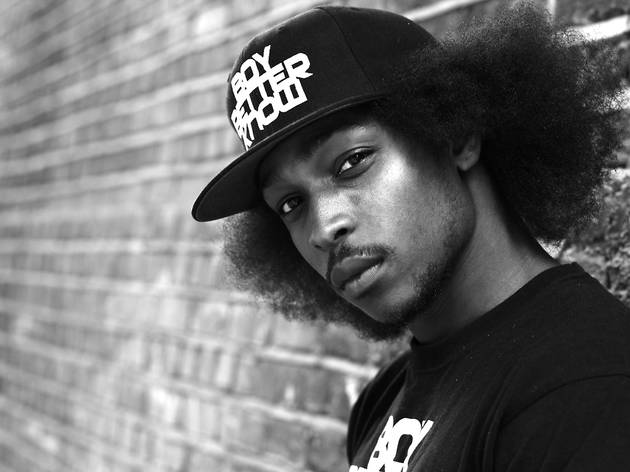 JME is a major figure on the UK grime scene, and backed up Kanye at the 2015 Brit Awards. He'll be performing at Reading Festival and Leeds Festival this summer with his grime crew Boy Better Know. His top Ye songs are…
1. 'New Slaves'
2. 'All Day'
3. 'Champion'
4. 'Blood on the Leaves'
5. 'Can't Tell Me Nothing'
Lion Babe are a disgracefully cool and photogenic R&B duo from New York. Their favourite Kanye songs are…
1. 'Through the Wire'
2. 'Devil in a New Dress'
3. 'Send it Up'
4. 'Slow Jamz'
5. 'Monster'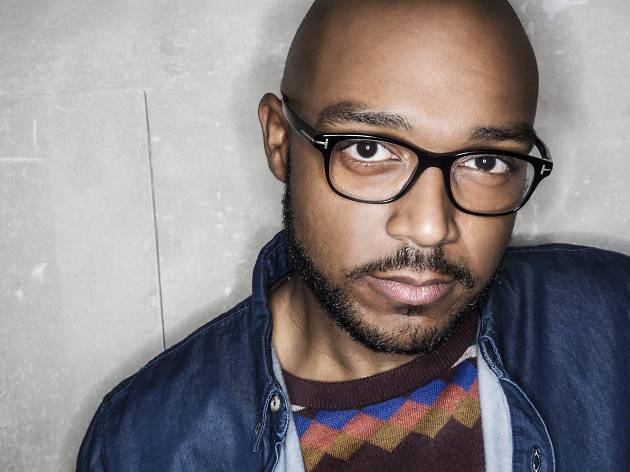 MistaJam is a DJ for BBC Radio 1 and 1Extra. His top Kanye songs are…
1. 'Jesus Walks'
2. 'Power'
3. 'All of the Lights'
4. 'Champion'
5. 'Love Lockdown'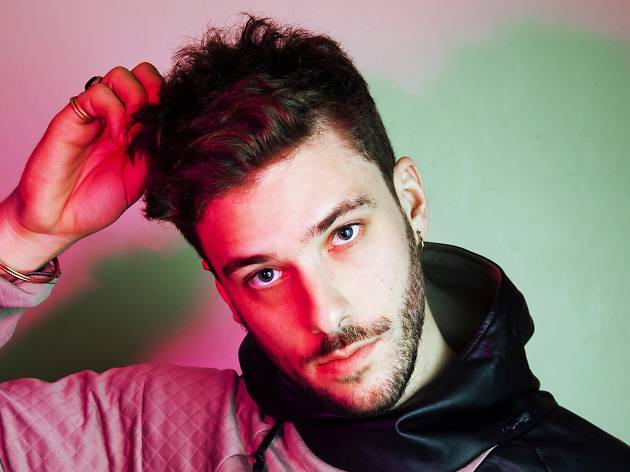 ® Felipe Barbosa
Sam Tiba is a producer and DJ and a member of French electro outfit Club Cheval. His top Kanye songs are…
1. 'Wolves'
2. 'Bad News'
3. 'Jesus Walks'
4. 'Runaway'
5. 'Stronger'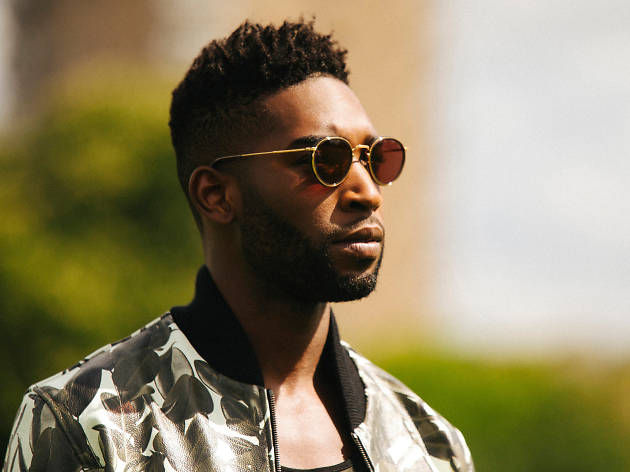 © Dan Medhurst
Tinie Tempah is a perma-fly London rapper. His top Kanye songs are…
1. 'Can't Tell Me Nothing'
2. 'All Falls Down'
3. 'Flashing Lights'
4. 'Glory'
5. 'Amazing'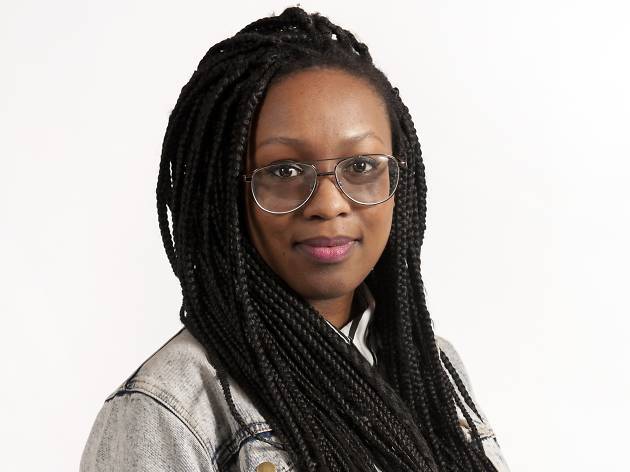 © Linda Nylind
Tshepo Mokoena is a music writer and Kanye fan. Her favourite tracks are…
1. 'I Am a God'
2. 'Power'
3. 'Get 'em High' feat. Talib Kweli and Common
4. 'Jesus Walks'
5. 'Touch the Sky' feat. Lupe Fiasco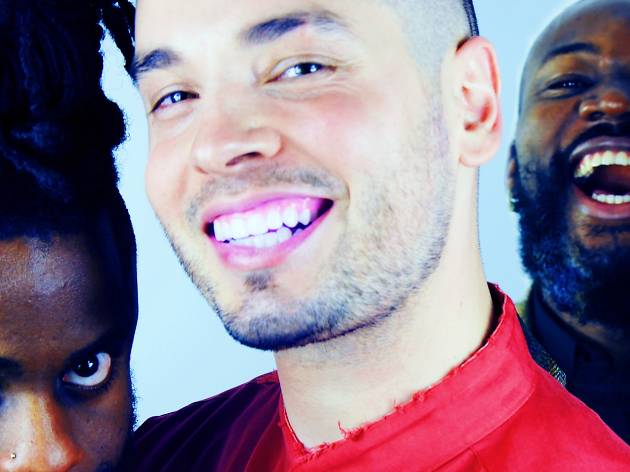 Scottish alt hip hop trio Young Fathers won the Mercury Prize 2014. They each chose a favourite Kanye song:
Alloysious Massaquoi: 'Jesus Walks'
Kayus Bankole: 'Blood on the Leaves'
G Hastings: 'Spaceship'
Support Time Out
We see you're using an ad-blocker. Ad revenue is Time Out's main source of income. The content you're reading is made by independent, expert local journalists.
Support Time Out directly today and help us champion the people and places which make the city tick. Cheers!
Donate now