Virgin Records: 40 years in pictures
As an exhibition celebrating Richard Branson's record label opens this week, we pick five pivotal moments from its history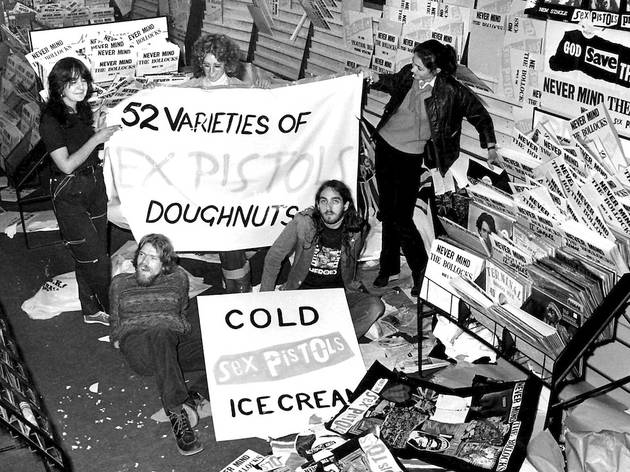 1/4
1. Richard Branson lands in trouble for getting his 'Bollocks' out
True to his hippy-ish hair and beard, Richard Branson began his label in the early '70s as a home for rockers of a proggy persuasion. That all changed when he signed the tabloid-baiting Sex Pistols ahead of their debut album 'Never Mind The Bollocks'. Branson's penchant for a zany stunt (later expressed via abseiling, dragging up or getting into bed with Chris Evans, eek) suddenly kicked into action.
The windows of his Virgin Record stores were plastered with posters bearing the album's cheeky title, culminating in the arrest of a store manager in Nottingham for breaking the 1899 Indecent Advertising Act.
The subsequent trial hinged on the Anglo-Saxon meaning of the word 'bollocks'. Branson contacted an English professor at Nottingham University, who told him the word had once been used to refer to clergymen. He also told him that he himself was a priest and offered to wear a dog collar in court. This he did, and for once, young people all over Britain rejoiced at a priest talking bollocks. Virgin won the case.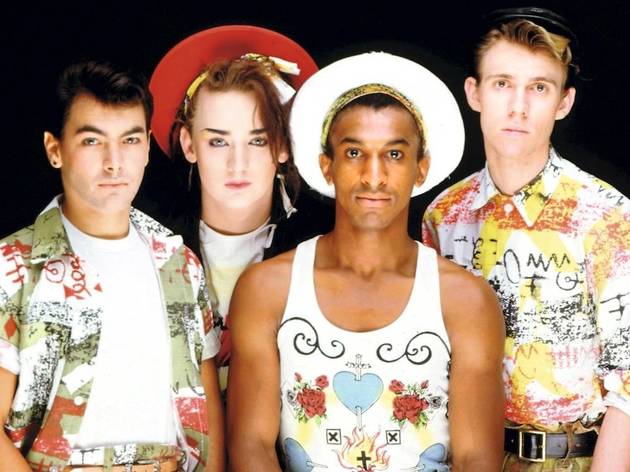 2/4
2. Boy George becomes a favourite with mums
By 1982, brash and swaggering New Romantics like Adam Ant and Duran Duran were everywhere. Culture Club's 'Do You Really Want To Hurt Me?' launched a very different kind of eye linered icon – one who was cuddly, warm and loveable.
Boy George became a gay pop star that all the family could rally behind. Mums loved that he preferred 'a nice cup of tea' to sex. Incredibly, when Princess Margaret called him an 'over-made-up tart', readers of The Sun even flooded the paper's switchboard to defend their ragdoll hero. Despite remaining steadfastly controversial, he's still a major figure in British LGBT history.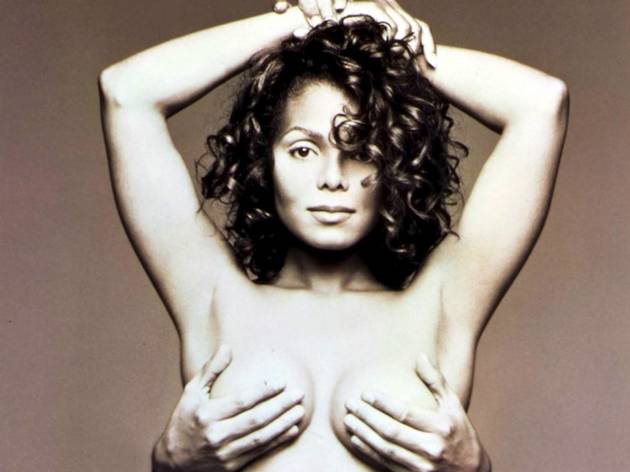 3/4
3. Virgin gets its hands on Janet Jackson (not literally)
In 1991, Janet Jackson was considered to be what industry experts call 'hot shit'. With her contract up for renewal, a vicious bidding war began which Branson was determined to win.
His determination became almost farcical, though, when he invited the singer on to a hot-air balloon to negotiate. As they began making their descent, Branson suggested that he'd use her as a sandbag unless she signed. This she did, earning a cool $40 million in the process which made her the world's highest paid musical act at the time.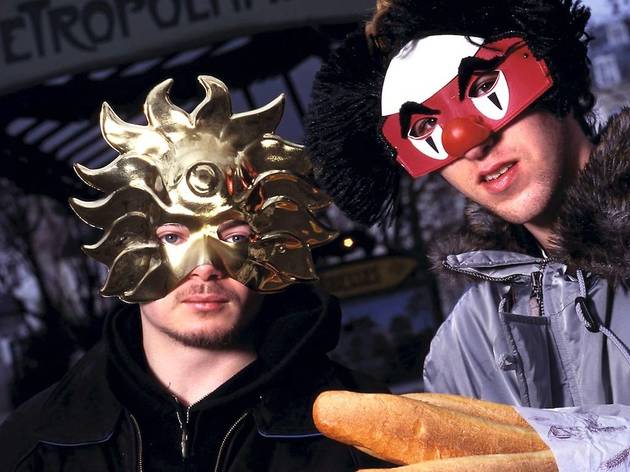 4/4
4. Daft Punk demand the masks stay on
Most labels would laugh at a new act who insisted on hiding their faces. Such was the clamour for Daft Punk's debut 'Homework' that Virgin let them cover up and get on with it.
Back in 1997, the duo kept things punk by feeding synths through distortion pedals, and daft by rocking up to interviews with a holdall full of cheap plastic kids' masks. My, how they've changed. They may sport helmets made of chrome and gold today, but 'Homework' remains their finest hour.
Virgin Records: 40 Years of Disruptions
', looks back on the four decades since the 22-year-old Richard Branson and his colleagues launched their record label. Since then, Virgin Records has put out records by era-defining artists including the Sex Pistols, the Spice Girls, The Human League, Daft Punk and Emeli Sandé. Here are five turning points in Virgin's history, alongside some of the best images from the exhibition. All images taken from the book and exhibition 'Virgin Records: 40 Years of Disruptions'. The exhibition runs October 24-29 at Studio B1, Victoria House,
WC1B 4DA.
Sponsored listing
The Victoria
Here's what happens when Dreambagsjaguarshoes grows up, packs its bags and moves to Dalston. The Victoria is now owned by the same people as the perennially cool and grungy Shoreditch hangout, and probably represents a mellowing out with age – it's a pub, it's more relaxed, it stages live music, and it's on a backstreet off Dalston Lane instead of the illuminated strip down the road. As a pub, it's decent – an artily thrown-together look, a few local beers (although not many), and a 'residency' from peripatetic grillers Psychic Burger. It's a misleading name – I sat thinking about what I wanted to eat for half an hour before having to go up and order at the bar in the old-fashioned way. But as US diner food in plastic trays goes, it's a fine example of its type. Through the back of the pub is the stage, where assorted bands assemble to perform. The Victoria has been a scuzzily democratic live music venue for decades, so it's great that the new owners kept that going and didn't turn the room into a dining room/yoga space/Tesco Metro.