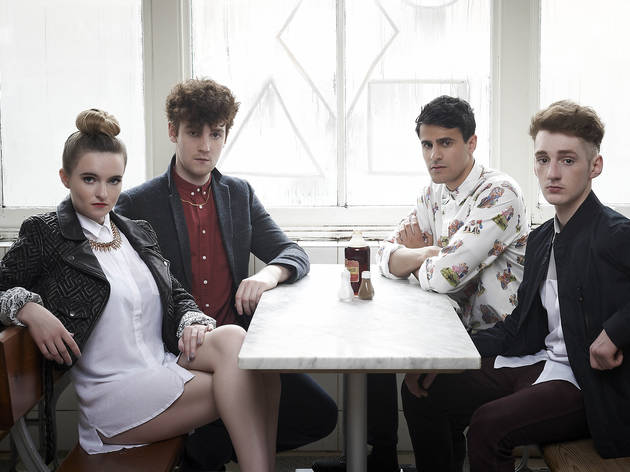 What's the deal with… Clean Bandit?
Here's everything you need to know about the violin-pop foursome from Cambridge
These bandits might be clean, but there's a whiff of something about them.

Ah yes. That would be class.

More like classical…

It's true, half of this four-piece are conservatoire-trained string players. But Clean Bandit start from a basis of thumping house and garage, provided by producer Jack Patterson and his younger brother Luke. Their single 'Mozart's House' is the perfect synergy of eighteenth-century German melodicism and a raucous night out in a local Wetherspoon's.

It's about time someone brought Radio 3 values to Rinse FM!

'So you think electronic music is boring? You think it's stupid? You think it's repetitive?'

Hold up, I never said that.

No, I was quoting Patterson senior on 'Mozart's House'. The group's self-aware sense of humour reveals their roots as super-smart Cambridge undergraduates.

Oh, they went to Cambridge, yah?

Yah! I mean yes. As did members of Hot Chip, in whose footsteps this quartet are follow.

The Bottom Line: Not stupid, nor boring, nor repetitive.