What's the deal with… Flume?
Here's everything you need to know about the Australian electronic wunderkind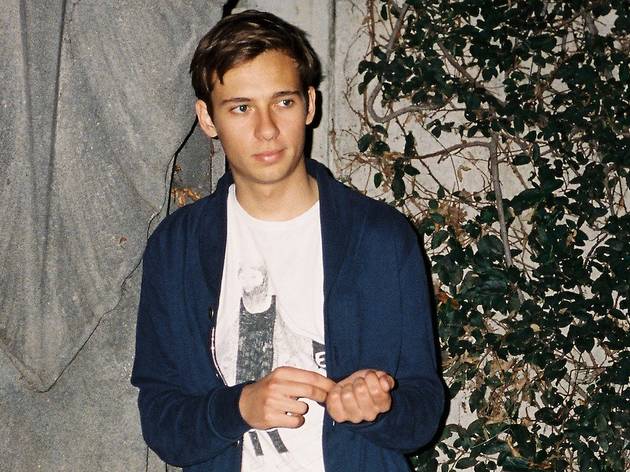 Is this guy a big fan of water parks?
Probably not, since this beat-driven Sydneysider grew up by the beach, with all the natural surf he could want. The real inspiration behind Harley Edward Streten's
nom de boom
is the wistful Bon Iver song of the same name.
That's a sweet story.
Here's another one: he began making music at the age of 13, after he got a simple music production program free with a box of Nutri-Grain cereal. It set him on his way to forging an already-signature sound (you could call it flumestep): a scattershot, poppy take on electronica.
Bloody hell. All I get from my morning muesli is a vague feeling of disappointment.
That's not all. Future Classic – pioneering label of the burgeoning Sydney electronic music scene – signed him at the depression-inducingly young age of 20. Now the 22-year-old is on his way to cracking the US, after having wowed crowds at SXSW festival. It's the UK, however, where people seem to be most attuned to Flume's hypnotic beats. He's currently touring the country with fellow fast-rising electronicists
Disclosure
.
So he's on his way up…
You could say that's his One Direction, yes.
That tortured joke sounds like it's seguing into another story.
You're quite right. Specifically the tale of how Flume began last year as a waiter, serving drinks to 'The X Factor's teeny-bop boy band at Sydney's Hard Rock Café, and then went on to beat Harry Styles and co to the number one slot in the Australian album charts.

Does anything ever go wrong for Flume?
Recently, his dog Sam died at the age of 13. But that's like 91 dog years, so you shouldn't feel too sad…

The Bottom Line:
If James Blake had been brought up in Bondi Bay.
Sponsored listing
Oslo
In case you didn't know, Scandinavia is cool right now. The food, the fashion, the facial hair – plus the Vikings have invaded the British Museum. All we need next is a healthy economy, a reliable public transport system and a sense of social justice, and London will be indistinguishable from Oslo. Meanwhile in Hackney, there's yet another Northern European-inspired incursion. Or apparently so: the website claims this bar-restaurant-club draws on 'a Nordic aesthetic', although it's not immediately obvious within. Oslo occupies the previously deserted old Hackney rail station and takes on a bit of a railway theme with its luggage-rack lighting, plus there are industrial stylings that give the whole place a Janet Jackson 'Rhythm Nation' video feel. The restaurant part is rather fancy, its food incorporating a few of the forages, pickles, jellies and marinations of New Nordic cooking. The kitchen is regularly given over to guest chefs, and you have to book – it's always heaving. Eat in the bar and the food is more straightforward. Where once the standard snack in pubs was a toastie, sausage roll or pork pie, now it's the slider or fried chicken. These are served alongside frankly obscene portions of chips, slathered with the likes of cured bacon fat and bacon salt, or braised oxtail, gravy and cheese. There's a commendable range of craft beers from the vicinity, including a couple from Five Points Brewing just five minutes up the road at the Downs.Head upstairs and you'll find a
Venue says: "Join us every Thursday night until late for Soul Soul Soul – a night of vinyl appreciation with DJs playing soul, funk, disco and more."