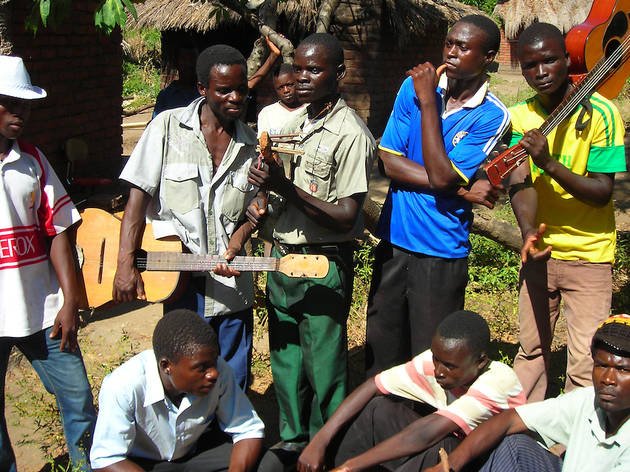 What's the deal with… Malawi Mouse Boys?
Here's everything you need to know about the rodent salesmen-turned-gospel band
Is this a new Madonna-endorsed rodent adoption programme?
Guess again. The name comes from this band's means of subsisting, in one of the poorest countries in the world, by harvesting mice from the roofs in their village and selling them in barbecued kebab form to passing traffic. They started singing to help pass the time between sales.

Is their music as tasty as their mice?
More so, we'd hazard. They accompany their beautiful gospel songs on a guitar made from scrap metal and a drum with bike spokes for hi-hats. The Boys' album 'He Is No 1' squeaked into Western charts last year.

How come they got their break?
Because Ian Brennan, the guy who produced Tinariwen's Grammy-winning album 'Tassili', happened to drive past them on his travels, and did a hasty U-turn. He made a field recording of the group, with local children pressing in for the choruses and tiny spiders threatening to ruin everything by crawling inside the hard drive of his portable eight-track recorder.

Do I hear chickens?
And dogs, giving a truly immersive feel to Brennan's recording. If you can, make the journey to Malawi to hear them play – but if not, don't miss the touring version: four of the eight singer/musicians, and a whacking great helping of human spirit.