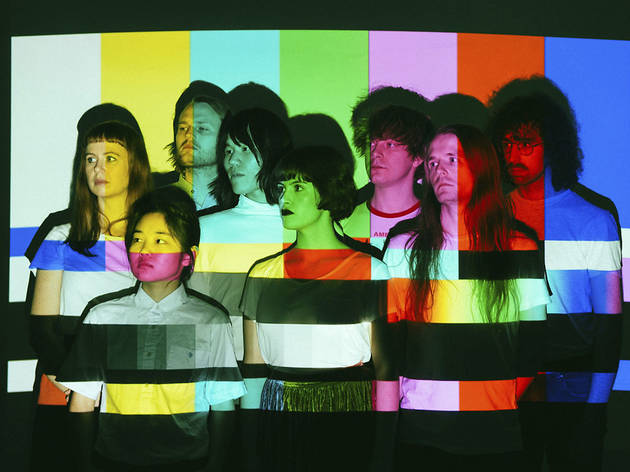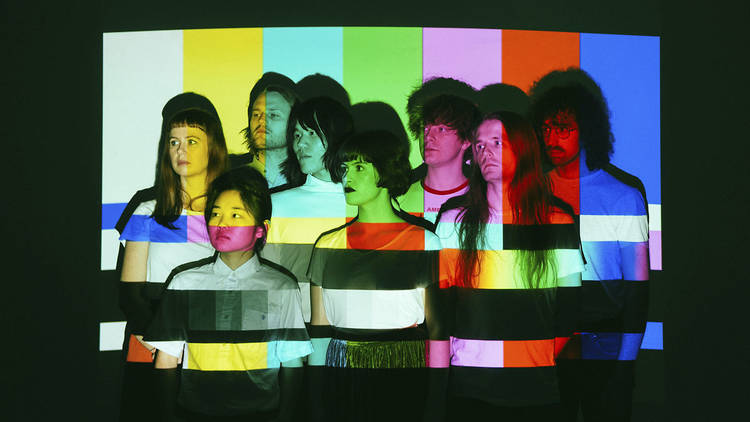 What's the deal with… Superorganism?
Introducing the international eight-piece currently tearing indie-pop a new one
Superwho?
Superorganism – the eight-piece global collective who've got their sights set on infiltrating your brain and setting up base there, via cartoony, surreal indie-pop.
Sounds potentially annoying…
Nah, trust us. Even when you've had the bright exuberance of 'Everybody Wants to Be Famous' bouncing off the walls of your skull for 75 hours, you'll still want to press play at least seven more times. That's because – aside from being very excellent – there's something pure about Superorganism. Not in a lame 'real music' way, but more in the way they make almost everything feel like you're sliding down a rainbow in some parallel, candyfloss universe, oblivious to even the mere concept of cynicism.
So where did these mood-altering musicians come from then?
The internet, and, more tangibly, all across the world. Almost all of them live in the same house in east London now, though – I guess scheduling band meetings when you're not spread out across the globe's many time zones is probably a lot easier. Fun fact: teen singer Orono moved from Maine to the Superorganism house just weeks after finishing high school. So much cooler than stressing out about UCAS forms.
Impressive. Where can I hear more?
Their self-titled debut album is out on March 2, through the highly respected Domino label. It's an extension of their singles so far, really – like if Gorillaz cartoons came to life and made a record away from their master.
All sounds very positive, but what if I want to be miserable?
Don't worry, there's some (ever so slightly) more emo cuts for you too. 'Reflections on the Screen' is a glossy but melancholy take on digital addiction, and there's a song that's literally called 'Nobody Cares'. Wallow or dance – the choice is yours.
Swat up on more brilliant new acts
Meet the precocious LA singer who's impassioned pop will make you feel all fuzzy inside.