What's the deal with… Woodkid?
Everything you need to know about the filmmaker turned symphonic pop star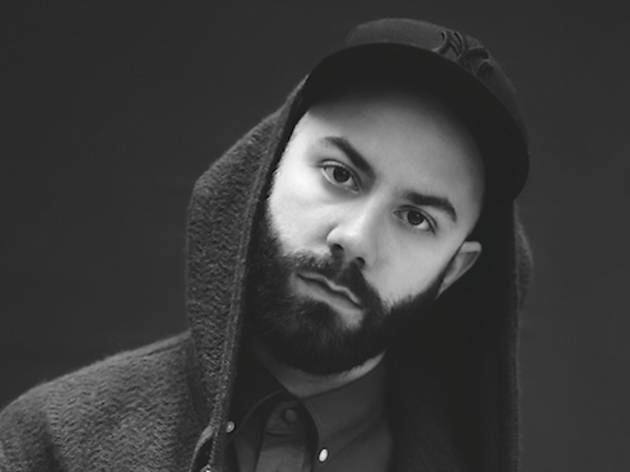 Is he a real boy?
Yes, Geppetto, he ain't no puppet. Frenchman Yoann Lemoine is a big-name music video director who's worked with stars including Katy Perry and Lana Del Rey. He chose the alias Woodkid for his music because it combines his cherished themes of youth, nature and folkish sincerity.

Sounds a bit hippy dippy to me…
On the contrary, the talented 29-year-old is darkly intense about his music. He wrote his recently released debut LP, 'The Golden Age', on his own, but used a 30-piece orchestra to build up its vast and foreboding sound.

So he favours the epic?
Only if you call last year's staging of a show at the top of the Eiffel Tower epic.

I do.
Then yes. However, it's the videos for his singles that reveal his grand designs. These monochrome, apocalyptic vignettes follow a single story that runs from video to video.
I wanna see them.
And you shall! Head over to Lemoine's YouTube page, or catch his bold onstage visuals when he plays live, to find out what the next step in the story is.
Sponsored listing
The Garage
The Garage in Islington has been a mainstay of London's music scene since 1993, hosting bands such as Oasis, Red Hot Chilli Peppers, Radiohead and more. Following a recent change of ownership to the DHP Family (the guys behind Oslo in Hackney), the whole venue has been revamped with a view to maintaining its title as one of the city's landmark music venues. The Garage itself has a capacity of 600 and has been restored to its former glory with a state-of-the-art soundsystem and a fully refurbished bar area. There's some decent food offerings on site as well with the newly kitted out General Store and even a cheeky night club tucked upstairs, renamed Thousand Island, decked out with mirrorballs galore.