What's the deal with… Woodkid?
Everything you need to know about the filmmaker turned symphonic pop star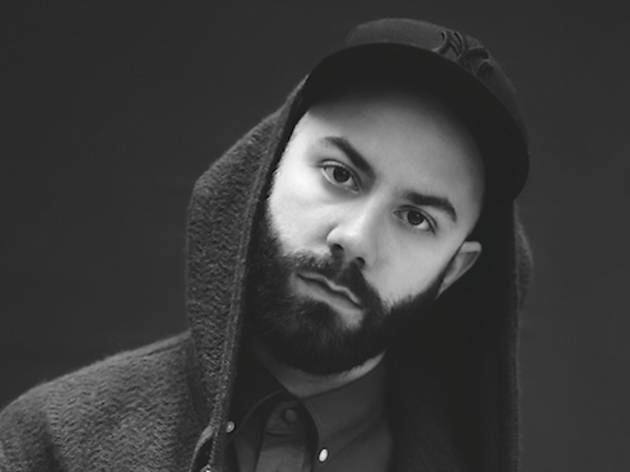 Is he a real boy?
Yes, Geppetto, he ain't no puppet. Frenchman Yoann Lemoine is a big-name music video director who's worked with stars including Katy Perry and Lana Del Rey. He chose the alias Woodkid for his music because it combines his cherished themes of youth, nature and folkish sincerity.

Sounds a bit hippy dippy to me…
On the contrary, the talented 29-year-old is darkly intense about his music. He wrote his recently released debut LP, 'The Golden Age', on his own, but used a 30-piece orchestra to build up its vast and foreboding sound.

So he favours the epic?
Only if you call last year's staging of a show at the top of the Eiffel Tower epic.

I do.
Then yes. However, it's the videos for his singles that reveal his grand designs. These monochrome, apocalyptic vignettes follow a single story that runs from video to video.
I wanna see them.
And you shall! Head over to Lemoine's YouTube page, or catch his bold onstage visuals when he plays live, to find out what the next step in the story is.
Sponsored listing
The Victoria
Here's what happens when Dreambagsjaguarshoes grows up, packs its bags and moves to Dalston. The Victoria is now owned by the same people as the perennially cool and grungy Shoreditch hangout, and probably represents a mellowing out with age – it's a pub, it's more relaxed, it stages live music, and it's on a backstreet off Dalston Lane instead of the illuminated strip down the road. As a pub, it's decent – an artily thrown-together look, a few local beers (although not many), and a 'residency' from peripatetic grillers Psychic Burger. It's a misleading name – I sat thinking about what I wanted to eat for half an hour before having to go up and order at the bar in the old-fashioned way. But as US diner food in plastic trays goes, it's a fine example of its type. Through the back of the pub is the stage, where assorted bands assemble to perform. The Victoria has been a scuzzily democratic live music venue for decades, so it's great that the new owners kept that going and didn't turn the room into a dining room/yoga space/Tesco Metro.