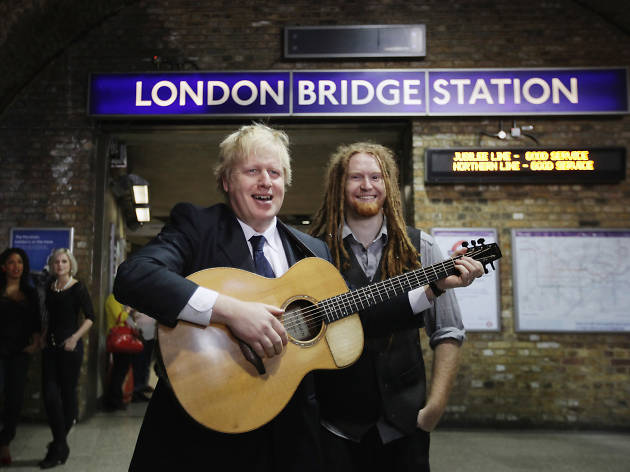 When celebrities ruin busking
Celebrate International Busking Day by remembering why you should only do it when you're not a famous person
Bon Jovi
Your dad's favourite purveyors of soft rock 'busked' for fans in Covent Garden Piazza in 1994. Instead of showing up with just a couple of guitars a hat full of coins and some entrepeneurial spirit like most buskers, Jon and Ricky had a whole PA system set up ready for their arrival: mics, speakers, the whole shebang. Really authentic street-performing spirit there, lads!

Olly Murs
Sometimes it seems like tourists will watch anything in Covent Garden Piazza, but turns out that's not the case. TV presenter, pop star and lad-on-the-lash Olly Murs performed a busking set of his own songs there in a disguise in 2015. Wearing a prosthetic nose and bushy wig, he drew a huge crowd of… literally no one. Despite this lack of interest, he did manage to make £19.56, so not all bad.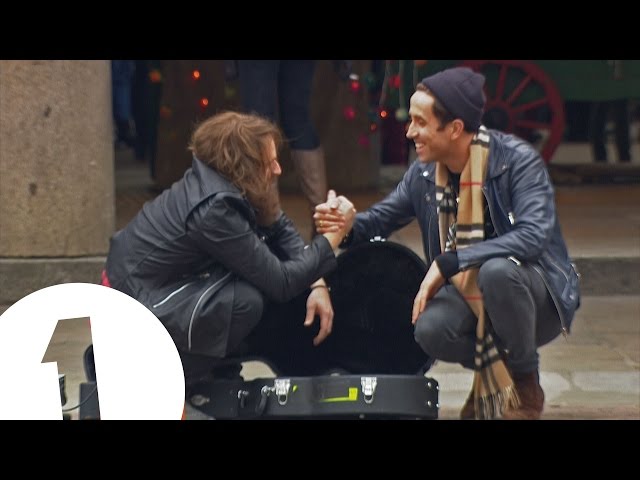 Fatman Scoop
We've all been there: you're performing a jolly cover of Amy Winehouse's 'Valerie' in your spot on the Northern line, when Fatman Scoop pops out of nowhere, grabs your mic and goes full hype man. Or at least one person has been there: phone footage of an incident this year showed Scoop shouting 'shake that' and 'drop a quid in' as a tube busker looks baffled behind him. Wonder if he was on his way to catch engine, engine number 9.
Drop a quid in, let's go... @TfL@northernline@MayorofLondon@visitlondon@TimeOutLondon@londonbusking RT pic.twitter.com/2UOnBPKpdU

— Fatman Scoop (@fatmanscoop) 18 January 2016

Boris Johnson
Before Brexit, before being given the Foreign Office to play with, let's recall that time in 2013 when Boris joined 'X Factor's Mischa B for some 'busking' at Waterloo Station. Except footage of the PR stunt reveals Boris just holding a guitar, looking confused and nodding his head a bit while Mischa does all the hard work. At one point Boris's guitar is swapped for an unexplained reason, at another he puts the strap on, but he never actually plays a note. Busk fail!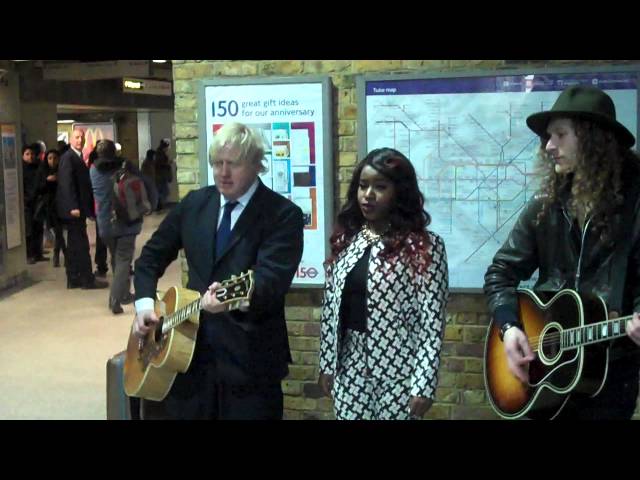 Jessie J
Poor Jessie J can't catch a break. She organised a surprise busking session at Camden Stables in 2014, but got Amy Winehouse fans mad when it was reported that the Winehouse tribute statue had been temporarily removed to make way for her. Who needs to the presence of a legend around when you're jamming to 'Price Tag'? To be fair to Jessie, it turns out the statue is taken down every night anyway for safe keeping. (Weird but true!)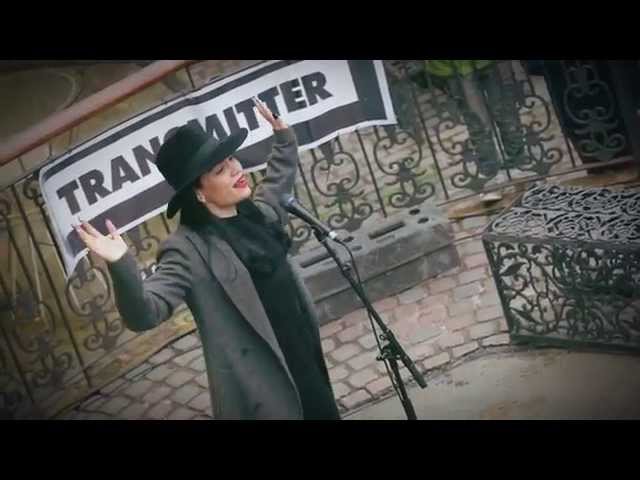 Nile Rodgers
Is it really busking when Sky TV send out an accompanying press release? Much as we love Nile Rodgers, he posed that question when he hit the South Bank to promote the relaunch of the TV network's Arts channel. 'Disguised' in a hat and scarf, Nile wasn't recognised until he started playing 'Le Freak'. Ultimately, he made £12.30 in 20 minutes, telling a Twitter follower: 'I can afford a nice breakfast now.' Good times!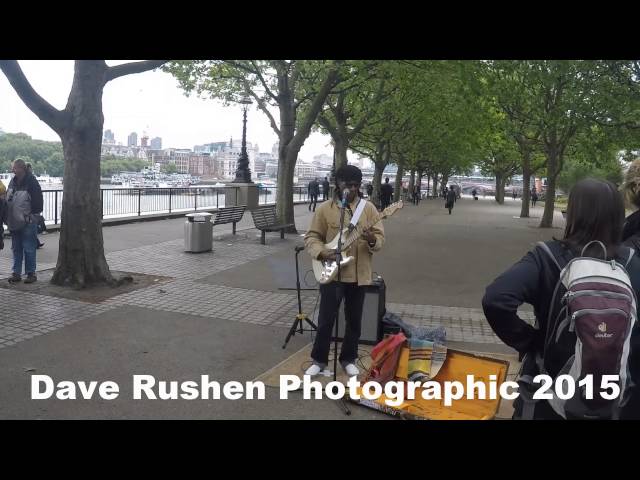 Megan McKenna
After falling out with her boyfriend on reality show 'Ex on the Beach', 'The Only Way Is Essex' star Megan McKenna took to (you guessed it!) Covent Garden Piazza to express her anger in song. A video of her performance shows her PAs rushing to remove the pink stools they've set out for her so the paparazzi can get a good outfit shot, before Megan croons an original composition featuring lyrics like 'See you later, alligator' and 'Don't wanna see my ex on the beach'.

Dirty Pretty Things
Peak Camden was reached in 2008, when Dirty Pretty Things did a 'busking' set by the locks for the BBC 'Culture Show'. At one point Carl Barât sticks his cigarette in his guitar, at another they're heckled and there are lots of jokes about them boozing. In the end they make more than 30 quid but as Carl says: 'It's not about the money, though, is it? It's about breaking hearts.' <3
Find out more about International Busking Day
As Martha & The Vandellas almost sang: summer's here and the time is right for busking in the street. International Busking Day takes place on July 23 and London will take first place among 50 British cities (and many more worldwide) celebrating busking and street arts.