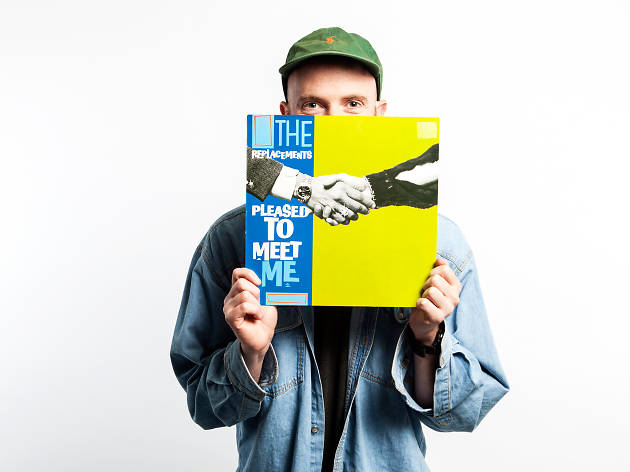 Why I love The Replacements
Eddy Frankel explains how the Minneapolis punk rockers got inside his head
Right after university, I was unemployed, churlishly depressed and living in a house with four stoner metalheads who wouldn't stop playing on Gamecube. As I sat on my floor, drowning out the sound of giggling adult men, The Replacements' 'Stink' EP hit home like nothing ever had before. 'God Damn Job', 'Dope Smokin' Moron', 'White and Lazy' – it's like bandleader Paul Westerberg was in my HEAD, man.
Westerberg is very possibly the greatest songwriter since Bob Dylan. You may think that's an exaggeration, but it's absolutely the truth. He formed the band in ice-cold Minneapolis in 1979 with his buddies Chris and Bob, and Bob's 13-year-old brother Tommy. They were drunken, punk-rock idiots, making barely melodic thrash pop, but their music had heart. Over seven beautifully ramshackle albums, they became every right-thinking indie fan's favourite band. They weren't experimental or aggressive like Sonic Youth, but they had the best songs on earth.
Sure, most of them are a bit of a mess, but Westerberg has a knack for a chorus like you wouldn't believe. Mid-period albums 'Tim' and 'Let It Be' are genuine must-owns. They've influenced everyone from Green Day to new-school London rockers Wolf Alice, yet despite the adulation, the band ended in a worse state than they'd started. Bob died, Chris left to become a painter, and Paul and Tommy fell apart. But now, they've reformed. For fans like me, it's both a dream and a nightmare: yes they're my heroes, but what if they suck?
Then I remember: hey, it's The Replacements – they're MEANT to suck! I don't care that they were always a wreck live: I'm about to see the greatest rock band that ever lived. The second night isn't sold out – come with me. We'll have a beer.
The Replacements play the Roundhouse on June 2 and 3.