Wilko Johnson interview
As a terminally ill Wilko Johnson tours for one last time, Time Out finds the former Dr Feelgood guitarist feeling surprisingly good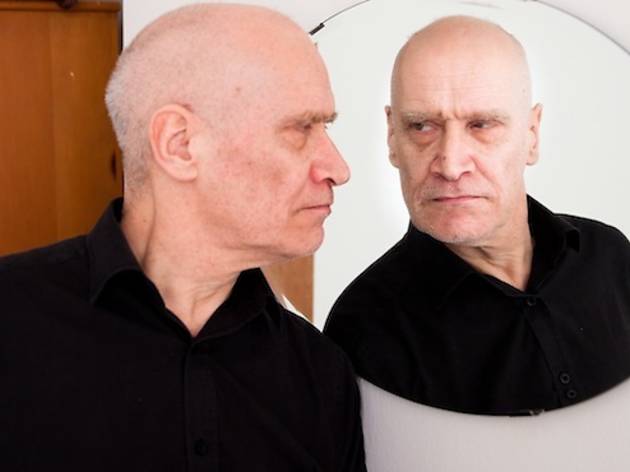 Mercifully for everyone – except the woman from the local authority on the end of his phone – Wilko's cancer has yet to take effect. It was just the pie.
As I enter his house in Essex, he's hilariously scolding said local authority employee for not investigating his food poisoning complaint. You don't need to know that Dr Feelgood (the band he found fame with in the '70s) influenced punk rock – it's right there in his voice and attitude as he snarls: 'How much have they wedged you up for, eh?' before slamming the phone down and concluding: 'What an obtuse cow!'
What he suggests next though says everything about where Wilko's head is at in his remaining months: 'How much do you think they would pay me? I've only got a few months left – let's get as much cash from them as possible and party down.' It's this desire to live life to the fullest in the face of death that has finally made Wilko Johnson a national hero. Initially,
his spell-binding rhythm guitar
playing in Dr Feelgood (not to mention his trademark stare) made him an icon of the bluesy pub rock scene (later an influence on Paul Weller to Blur's Graham Coxon). More recently, Julien Temple's 2009
rockumentary on the band
, 'Oil City Confidential', introduced him to a new generation as a lovable English eccentric. Even the producers of HBO's medieval fantasy, 'Game of Thrones', took note of his headlamp-esque gaze and cast him as a mute executioner.
Yet it's the sense of unadulterated happiness he's experienced since being diagnosed that's touched so many people and made him a national talking point. 'I'm just glad to be alive,' he explains 'everything looks very, very groovy, almost euphoric at times. Just walking down the street is groovy.' It's led him to be written about as a figure of spirituality in The Guardian while hundreds of people a day call him 'brave' and 'inspirational' on
his Facebook page
. Some even compare him to Gandhi.
To Wilko, this is nonsense. In his mind, he'll never handle his illness with the same grace as his wife Irene, who died from cancer in 2004. 'She was an extraordinary person who never complained until she was too weak to stand. She only ever mentioned her illness in two flippant remarks. I just slowly watched her... fade away.'
Sentimentality is not on Wilko's agenda. He's determined that the music comes first. Johnson may well end his two forthcoming shows at Koko with a version of Chuck Berry's 'Bye Bye Johnny', but he isn't trying to solicit cheap tears – it's simply been his closing number for years. He's also working to complete an album before he goes, with a clutch of famous collaborators he describes as 'all sorts of people who were previously in the shadows'. In his last months, Wilko Johnson is suddenly more popular and more in demand than he's ever been. Is he more tactful? Pfft, hardly: 'I mean, they're leaving it a bit late aren't they? Where were they ten bloody years ago, eh?'
Sponsored listing
Wigmore Hall
Built in 1901 as the display hall for the German company Bechstein Pianos, the Wigmore Hall was seized as enemy property in WWI and sold at auction for a fraction of its value. These days, boasting perfect acoustics, art nouveau decor and an excellent basement restaurant, the 'Wiggy' is one of the world's top chamber music venues and currently hosts around 400 events a year. Programming leans on the classical and Romantic periods. The Monday lunchtime recitals, broadcast live on BBC Radio 3, are excellent value, as are the Sunday morning coffee concerts. Musical luminaries who have performed at the Wigmore Hall include Sergey Prokofiev, Shura Cherkassky, Paul Hindemith, Andrés Segovia, Benjamin Britten and Francis Poulenc. Tours of the auditorium, with its famous Art Nouveau mural, and other parts of the building take place during the Open House London event in September.
Venue says: "Booking now for Sep-Dec 2017! Intimate concerts featuring internationally acclaimed classical musicians. Tickets from £15 or less."